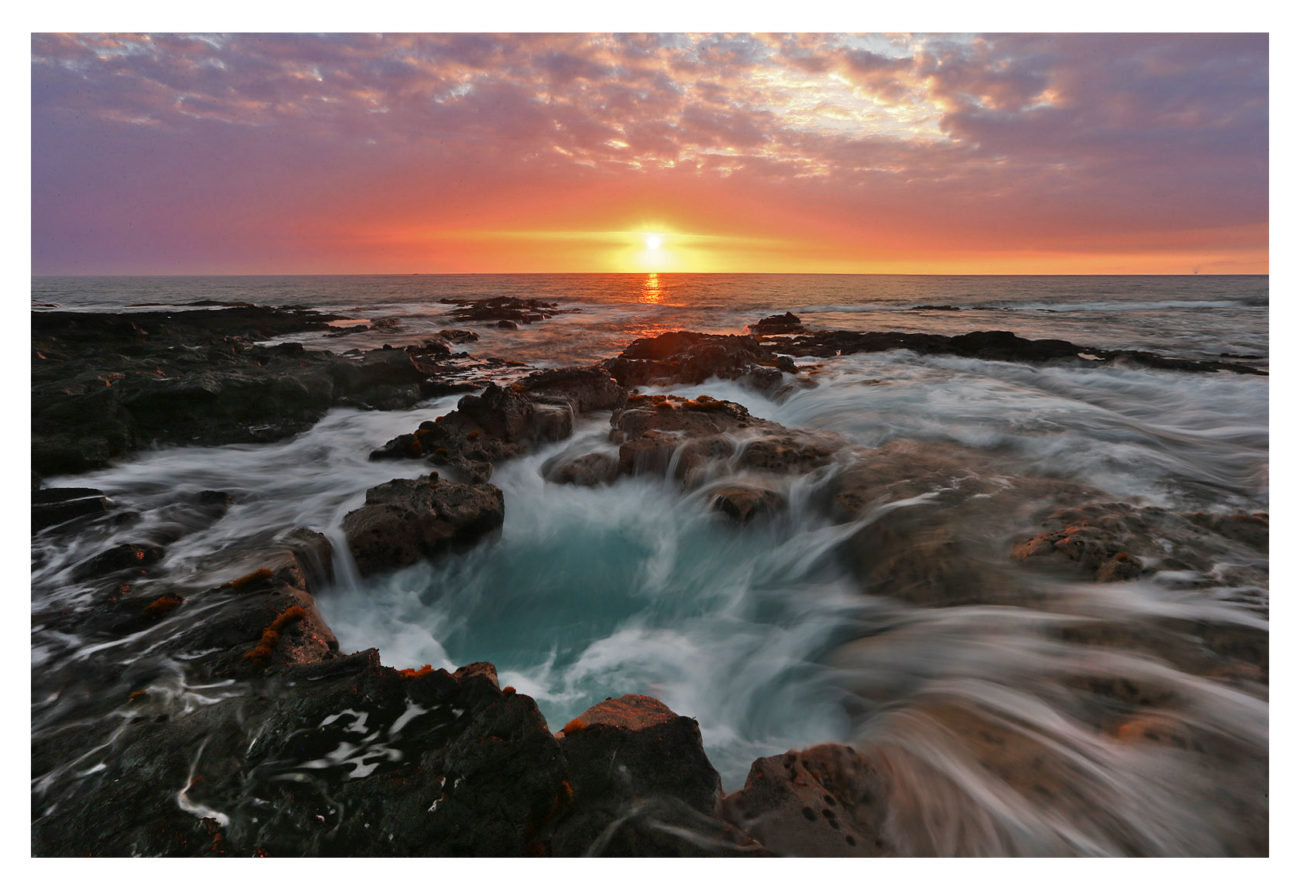 The Big Island of Hawaii offers a totally different world from what tourists are used to in O'ahu, and I got to experience the island for two weeks in December. Hawaii Island — more commonly just called the Big Island — is rugged, rural and remote. There are few roads, fewer people and fewer towns, but sometimes that's exactly what you need after commuting to Manhattan every day for months. If someone is looking for a serene and peaceful getaway as a vacation home, you'll probably want to look at The Big Island, at places like North Kona real estate as well as other rural Big Island locations.
Below are just a few of the images I took, and I'll hopefully get around to post some more soon.
The top image here is sunset in Kailua-Kona on a rocky beach that features some old lava tubes. Waves get pushed up and then sucked back down to create a really amazing scene, especially when the sky is lit up.
Below, we flew a DJI Phantom III drone over the 442-foot 'Akaka Falls in Honomu. The waterfall is located in a state park (only $1 to get in, and free for Hawaiian residents):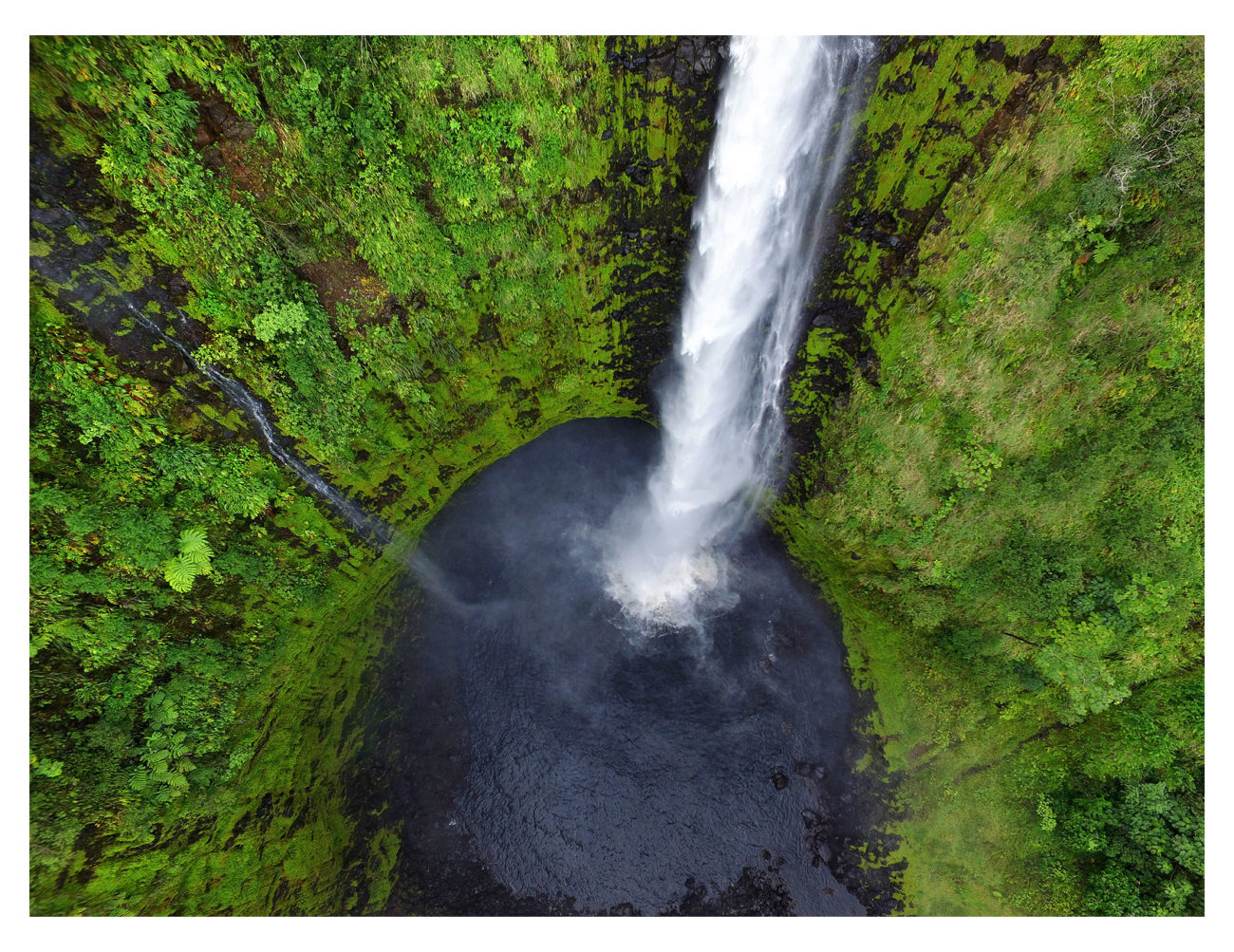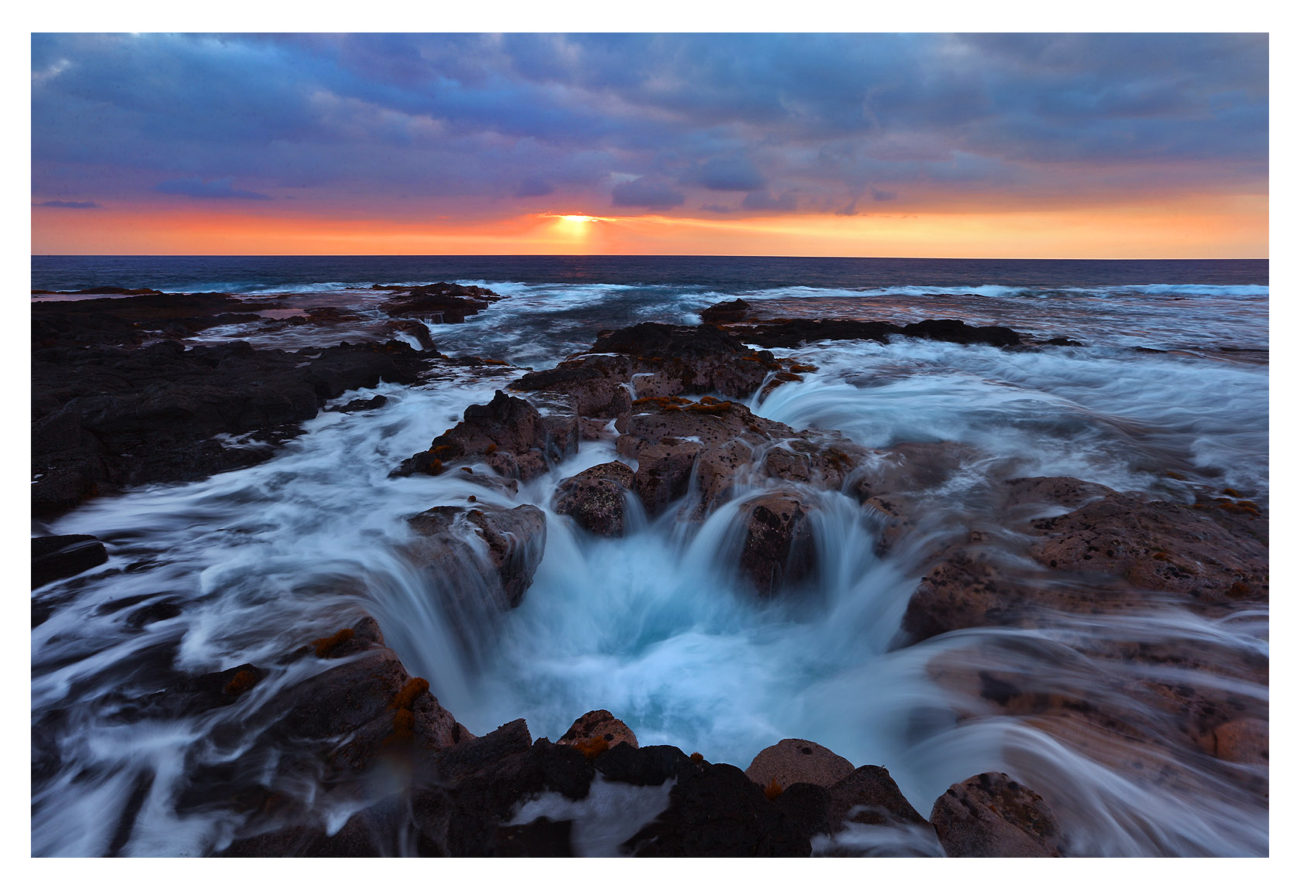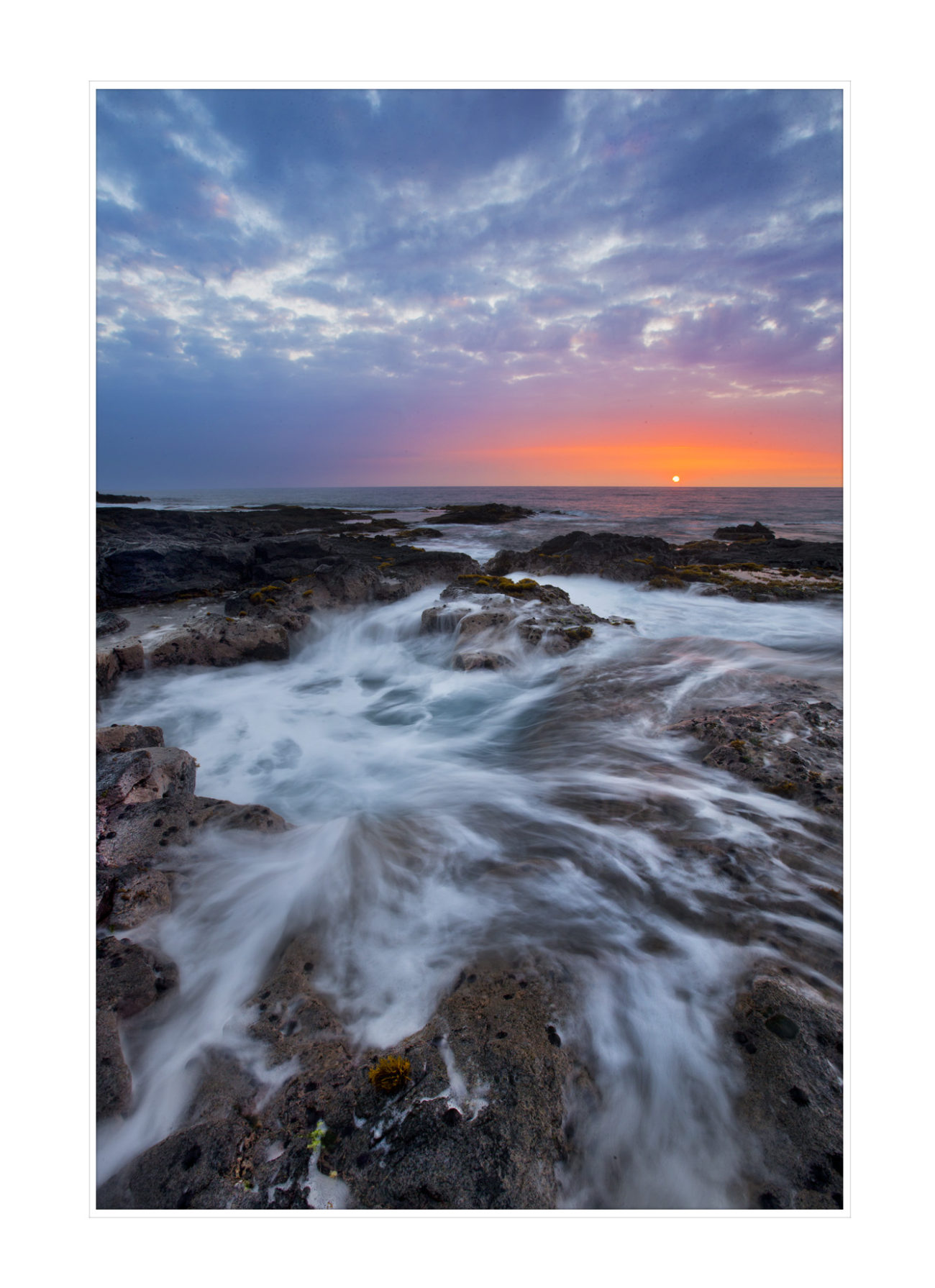 One of the highlights of the trip was an 8-mile roundtrip hike (actually, we rented mountain bikes for $20 and I would strongly recommend it) to the Kalapana lava flow within Hawaii Volcanoes National Park. From a barren, black and other-worldly volcanic rock landscape, you can hike down toward the coast — a sheer drop into the Pacific — and view lava flowing and sometimes exploding out of the Kilauea Volcano into the ocean. Just two weeks after I made this trek and snapped this photo, a 26-acre area of the volcano collapsed into the ocean, including parts of the designated viewing area from where I stood. The park closed for a few days before re-opening with Bea new area to watch from: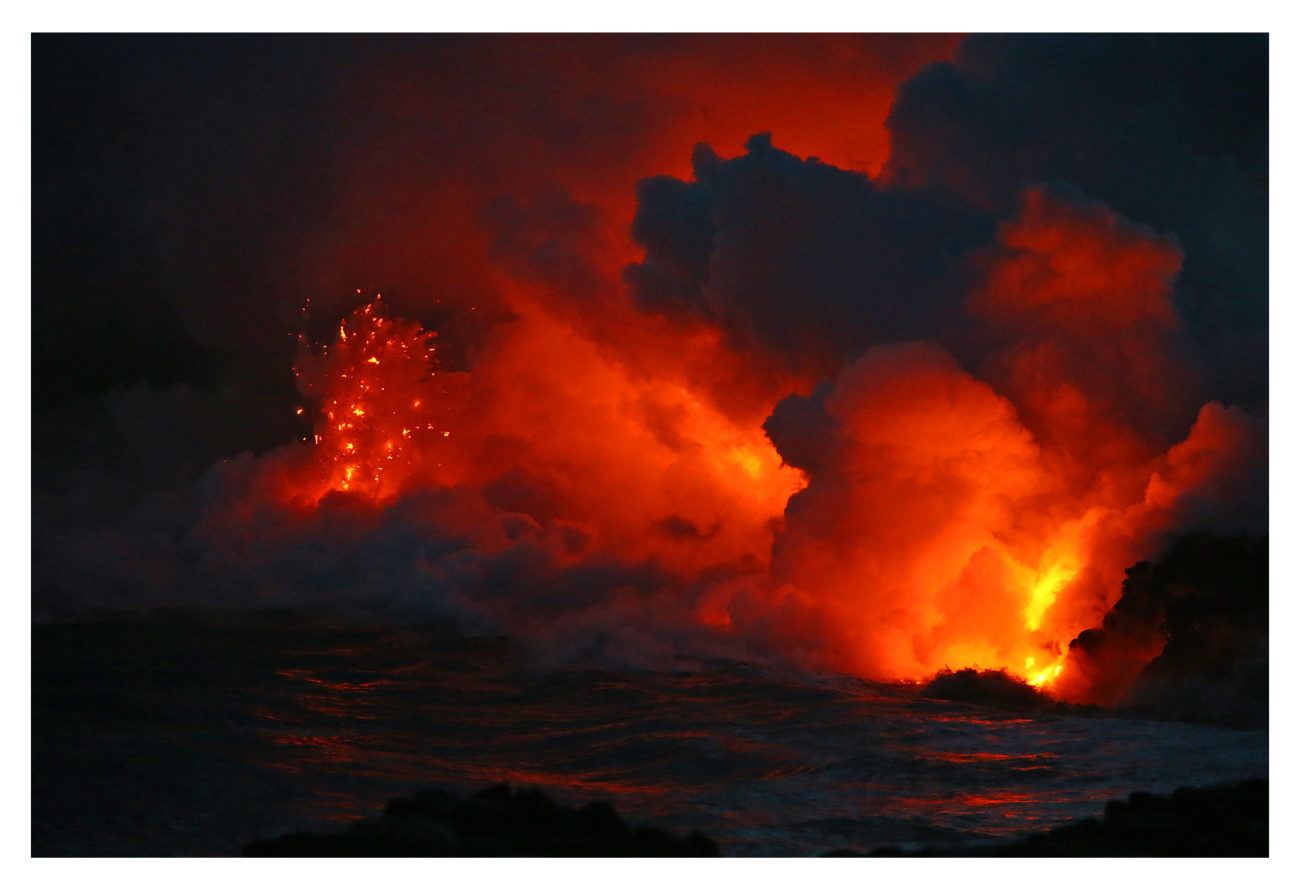 Before the hike down to the lava, I took a helicopter tour over the Big Island and got to see the volcano from above. This is — and I'm spelling this correctly — the Pu?u ???? crater or vent of Kilauea. If you fly above, you can see spots of lava bubbling up inside. Notice the black, dark barren areas around the volcano that have been destroyed by decades of lava flow. I took Blue Hawaiian for the tour and highly recommend them if you're in Hawaii.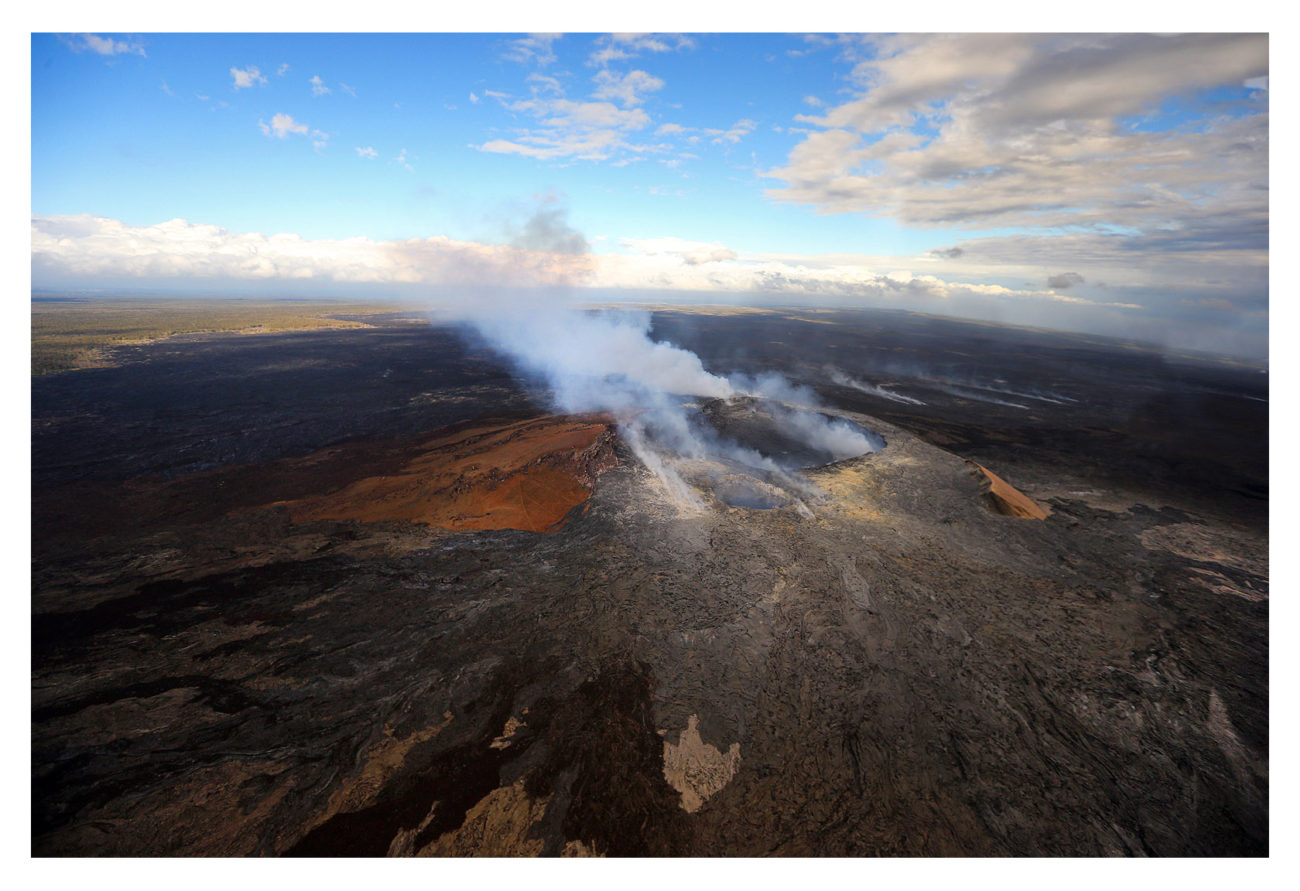 In Hilo, we encountered Hawaiian green sea turtles napping at Richardson Beach Park: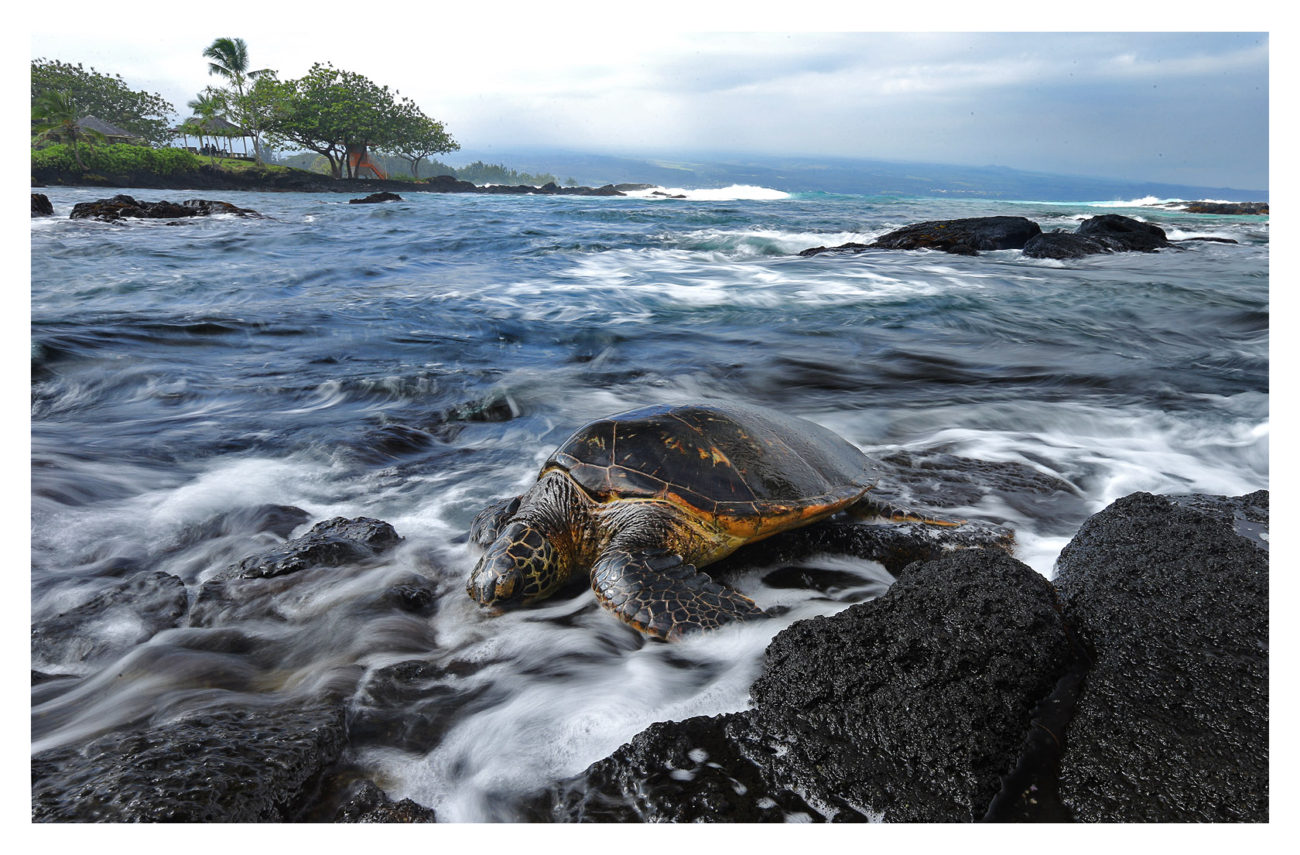 Another gorgeous spot we spent time at was Waipio Valley on the northeastern coast of the island. Waipio, known locally as Valley of the Kings, is a pristine area of jungle, farmland, waterfalls, cliffs and a long, black sand beach inhabited only by wild horses and surfers. The beach was beautiful and reminded us very much of Djúpalón beach in Snæfellsjökull National Park, Iceland – which is one of the most popular black sand beaches. Although we have never been there, we have seen and read lots about this beach and Iceland in general and we intend to visit one day. Rent.is is a useful resource if you are planning on visiting Iceland like us, by the way. Black sand beaches are often formed as a result of volcanic materials being broken down over time by the ocean. They are almost surreal in appearance and can be found all over the world. A serious four-wheel drive vehicle is needed to drive down here, and you have to cross a mountain stream to reach the beach, but wow. Huge waves, palm trees and perfect weather.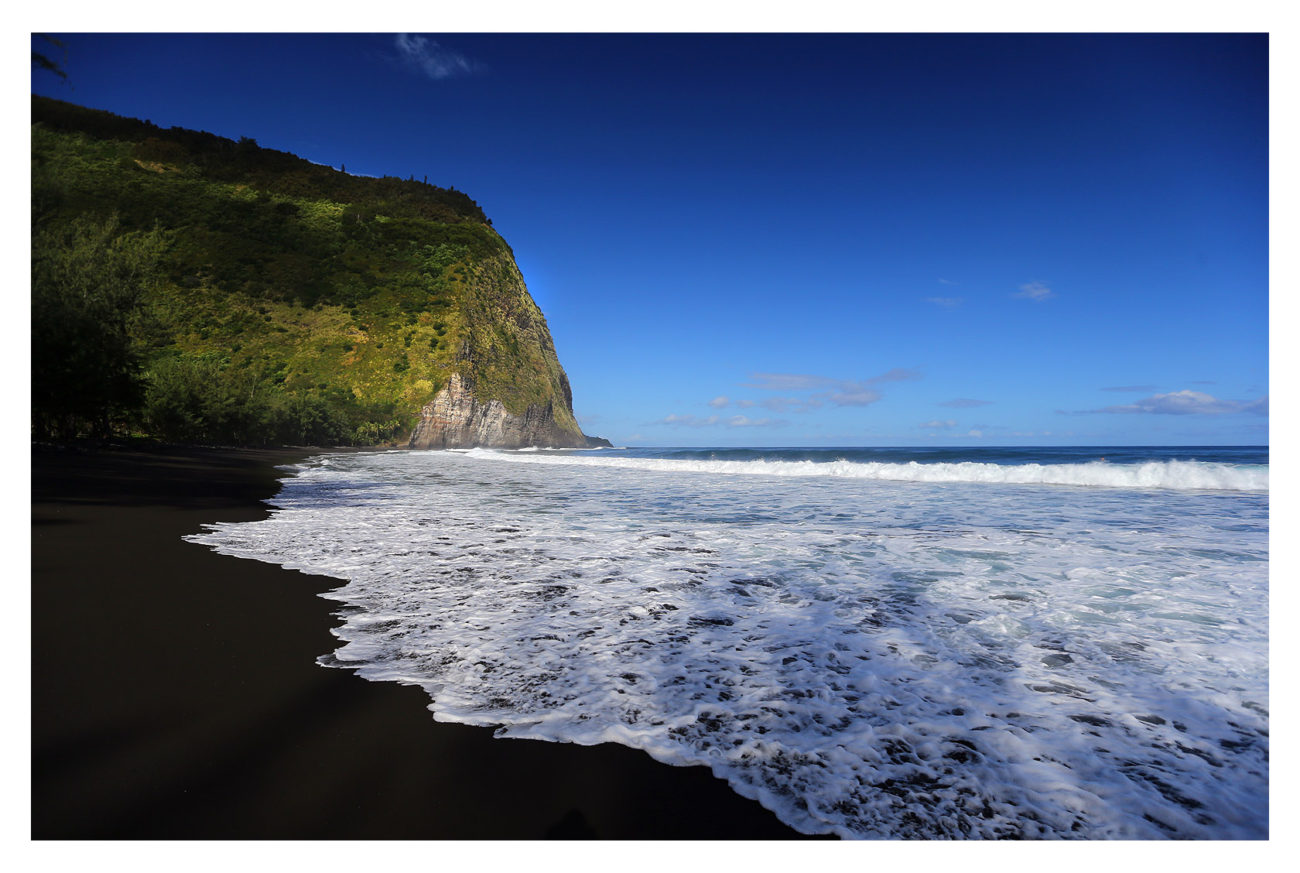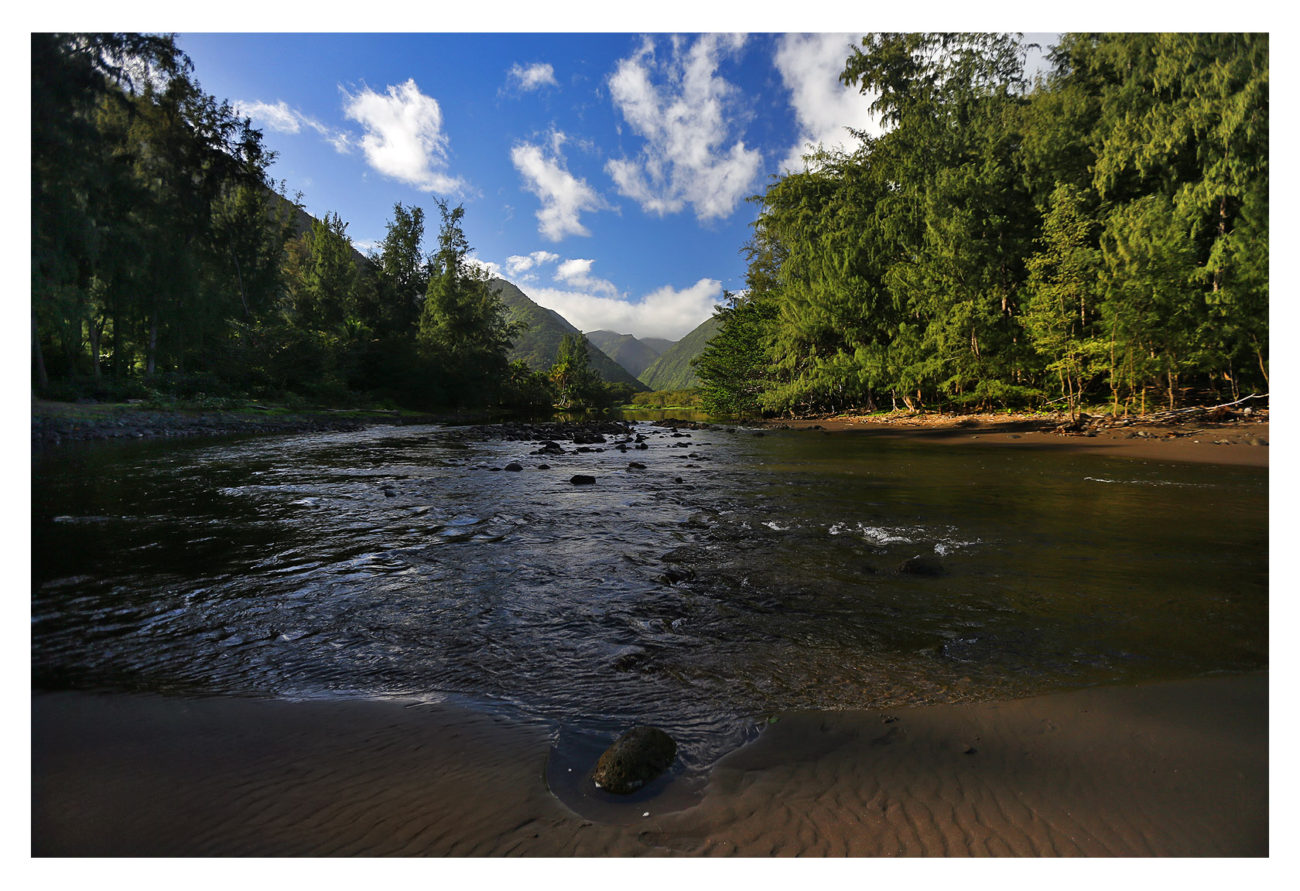 The more popular view of Waipio is from the scenic lookout above. You can drive here from the nearby town of Honoka'a.