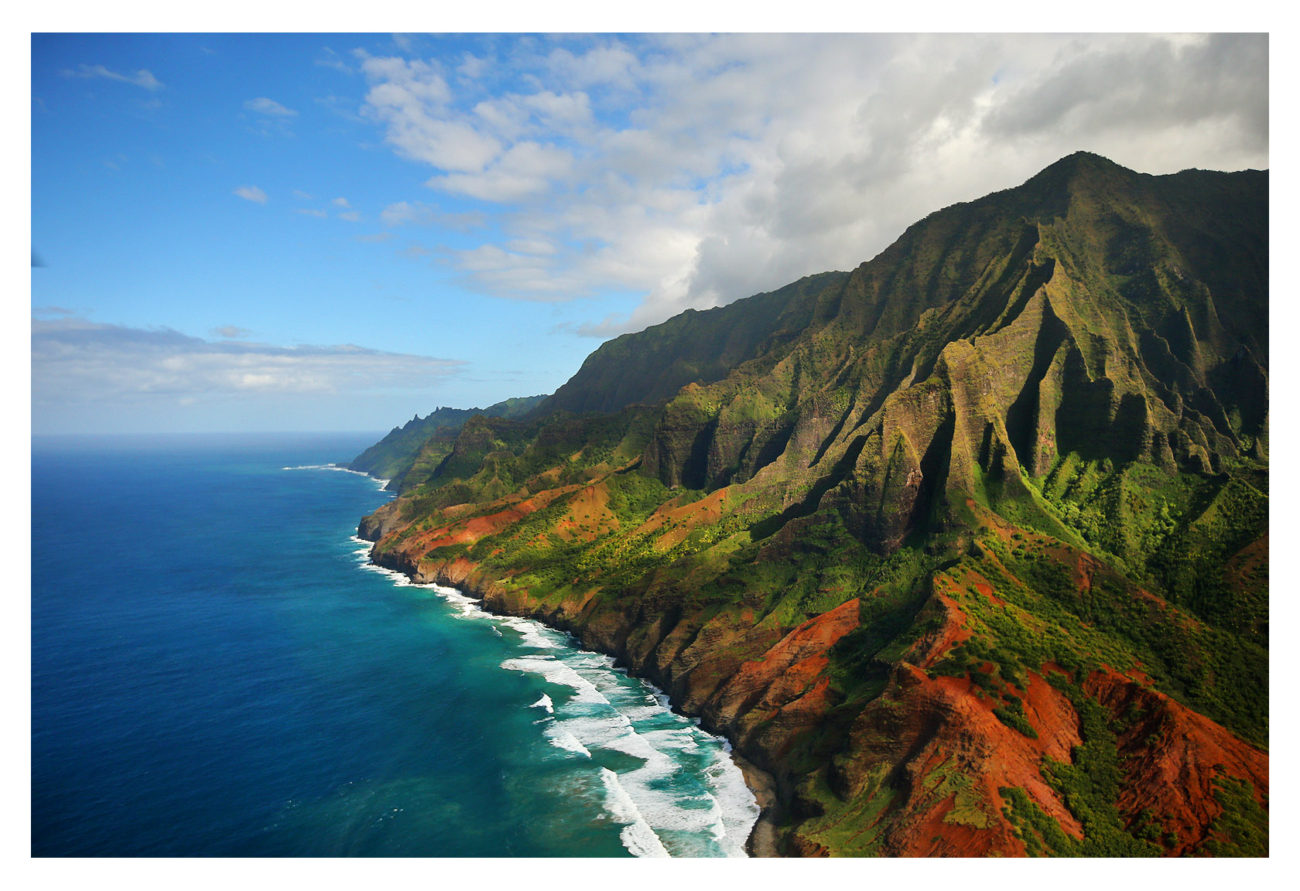 Kaua'i, the oldest of the Hawaiian islands, is as close to paradise as you could imagine. Yes, it's expensive, the weather is a little hit or miss and, of course, it's pretty far away from everything, but it's also an island you'll never want to leave.
I had the opportunity to visit last month thanks to Koloa Landing Resort in the resort town of Poipu. Jack Harter Helicopters hooked me up with a no-doors aerial experience of the Garden Isle, and it was one of the best experiences of my life to float over and through the iconic Na Pali Coast and Waimea Canyon. Below are a few images from my trip.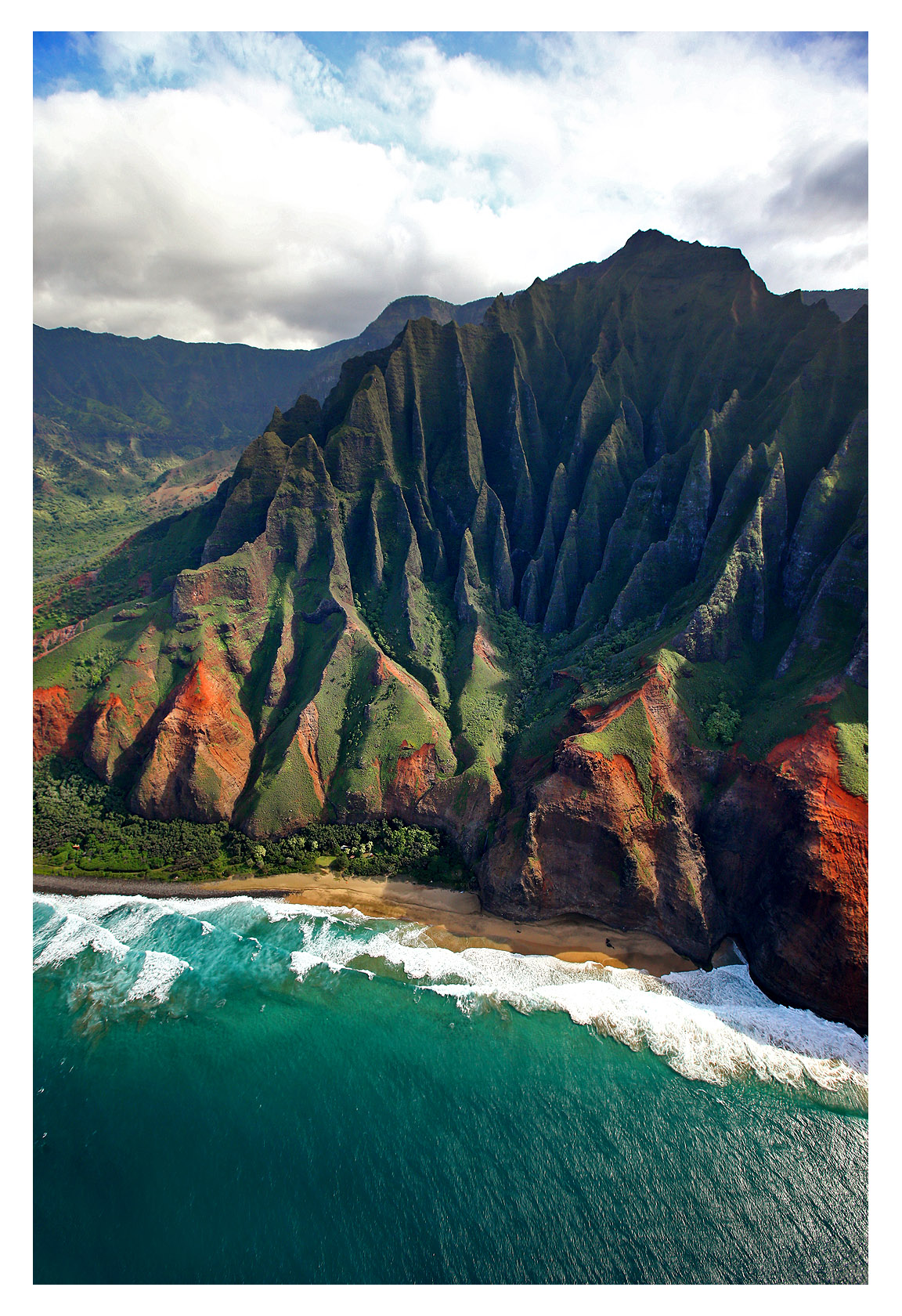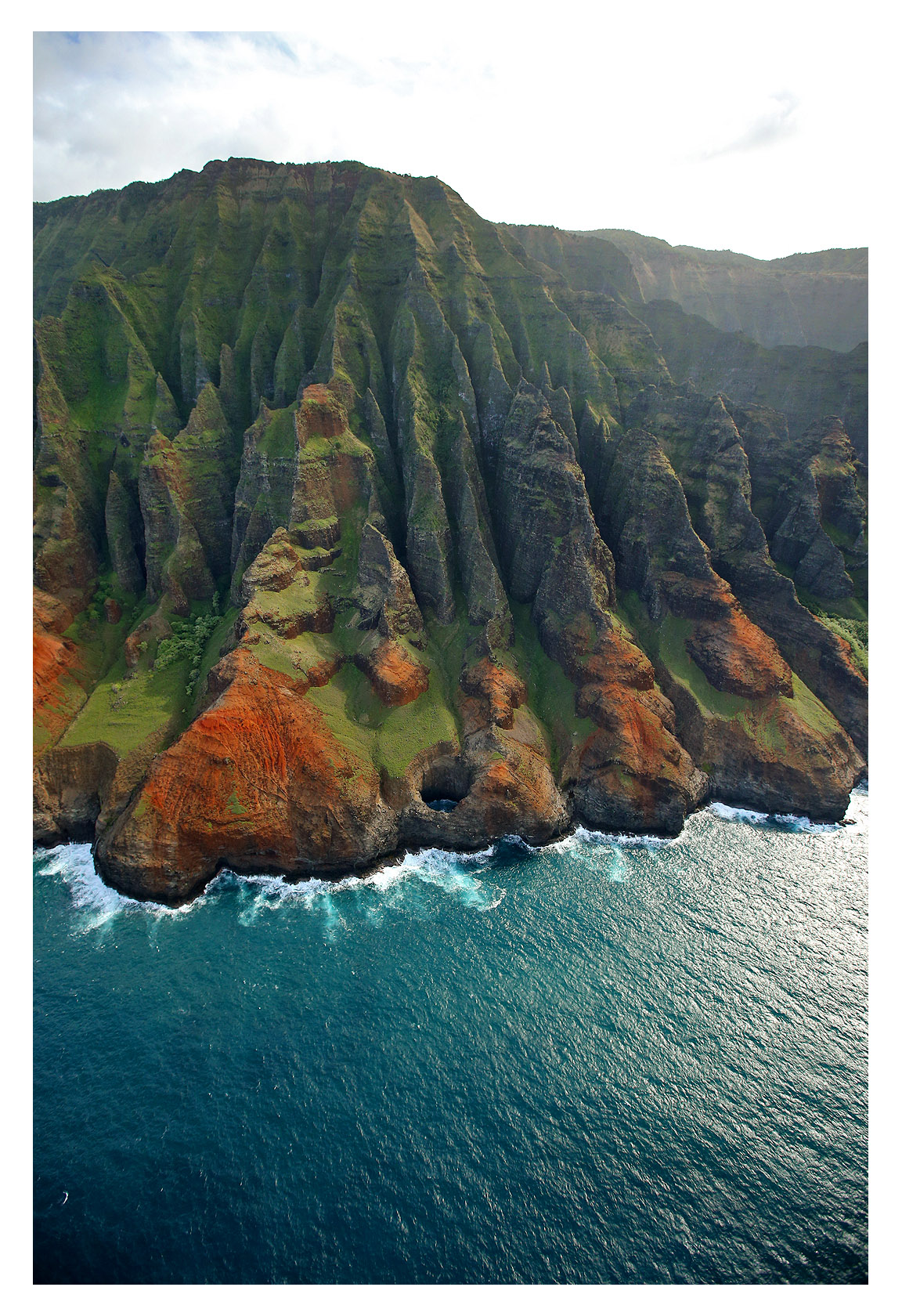 The Na Pali Coast is as iconic as it gets in Hawai'i, probably rivaling that silhouette of Diamond Head on O'ahu. It's colorful cliffs, peaks, valleys and lush, rugged landscape is the type of scene you imagine when you picture an exotic, tropical island. This is, of course, where Jurassic Park and its sequels were filmed.