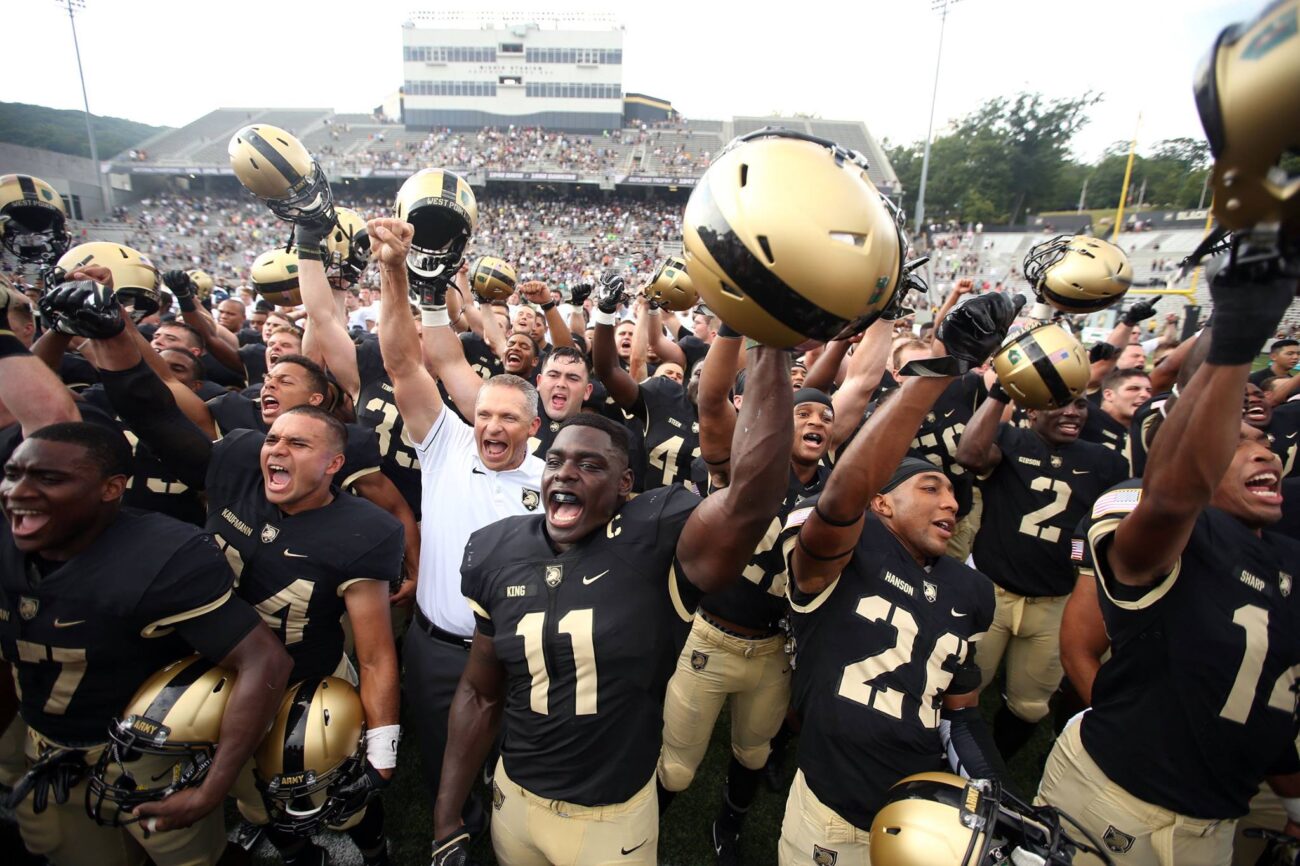 Army kicked off the 2016 season with a win on the road at Temple, but the Black Knights did something on Saturday that hadn't occurred in 20 years.
West Point beat Rice, 31-14, to start a season 2-0 for the first since 1996. The victory over the Owls also marked the first time Army had gone consecutive games without a turnover, ending a stretch of 70 games that dated back to its bowl season of 2010.
Below is a new take on a moment I've photographed many times: Army taking the field before the game. From this angle I tried to capture the team slapping the iconic plaque held by an officer in the middle, and while he gets a bit lost in the swarm, it still made for a nice image, with the flag and the Apache and Blackhawk helicopter flyover hovering above: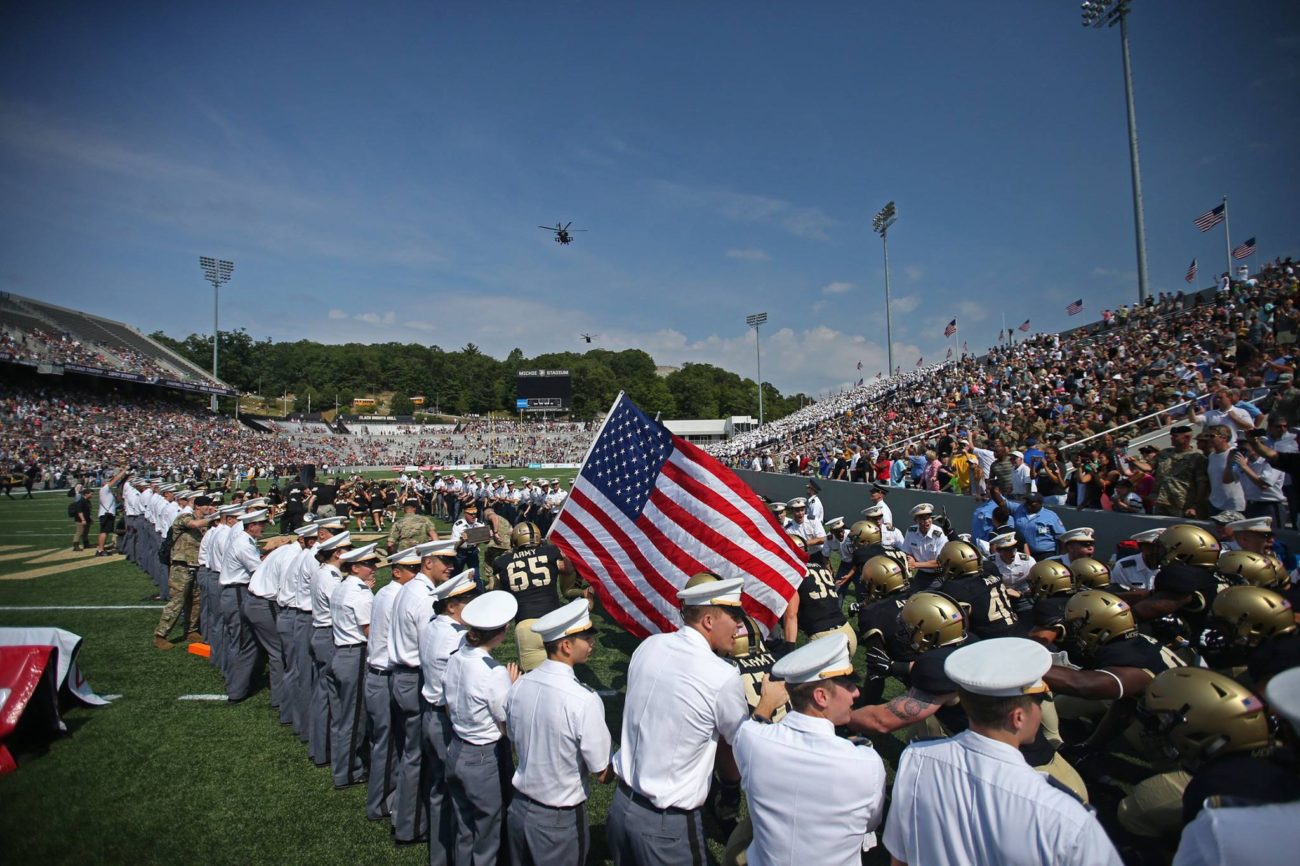 Army — and let's not jinx anything — has a very realistic chance of going undefeated in September with a pair of upcoming road games at UTEP and Buffalo. Based on the way they've played so far, those are both winnable games.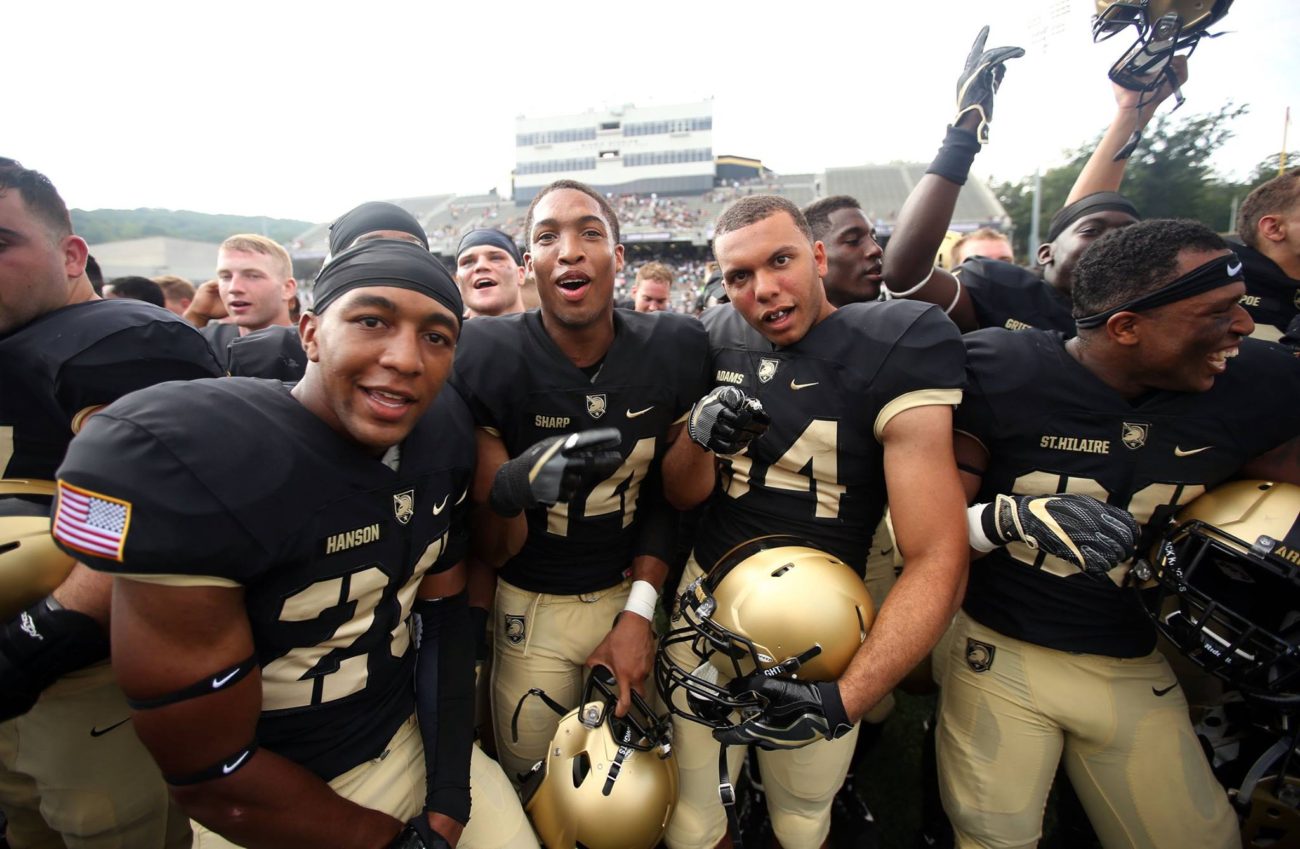 You can check out a few more of my images from this game on Army's website.