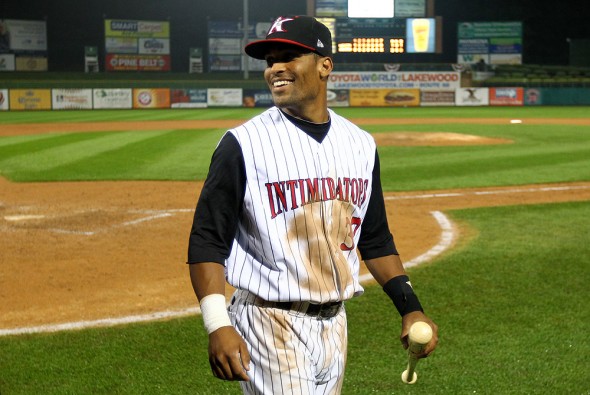 With the 2014 baseball season upon us, I've been busy putting together team and league previews this past week. Two of my stories ran this weekend, both focusing on Chicago teams, the Cubs and White Sox.
While the White Sox may have the edge, at least as a trend in recent years, of more success at the Major League level, the Cubs have really beefed up their farm system with a crop of elite prospects and players that could make a big league impact over the next few years. Here's an article I did that focuses on a few notable players for the Cubs, including third baseman Mike Olt, who was named to the Cubs' Opening Day roster since I penned this.
My report on the White Sox ran earlier today, March 29, and includes some analysis of prospects like Micah Johnson, who led baseball with 84 stolen bases in 2013, and Marcus Semien, who made his Major League debut last season.
I was able to photograph Johnson last summer (above) when he won the MVP award at the South Atlantic League All-Star Game in Lakewood, N.J.
Check back next week to see my look at the New York Yankees' system.