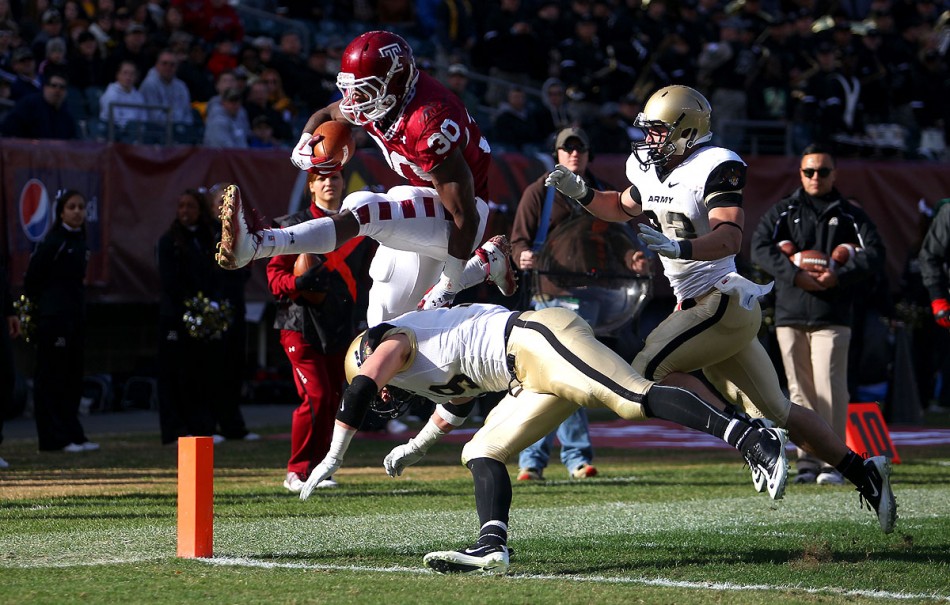 Army fell to 3-8 on Saturday after a disappointing 42-14 loss to Temple at Lincoln Financial Field in Philadelphia, Pa. Army remains winless now on the road this season and has one game left, a date with Navy in Washington, D.C. about a month from now.
The above shot of Temple's Bernard Pierce leaping into the endzone was probably my best image from the day (CSN Philly picked it up). I took it with a 70-200mm lens and got a nice sequence of the play in a few frames. The lighting is what makes these players pop off a dark background.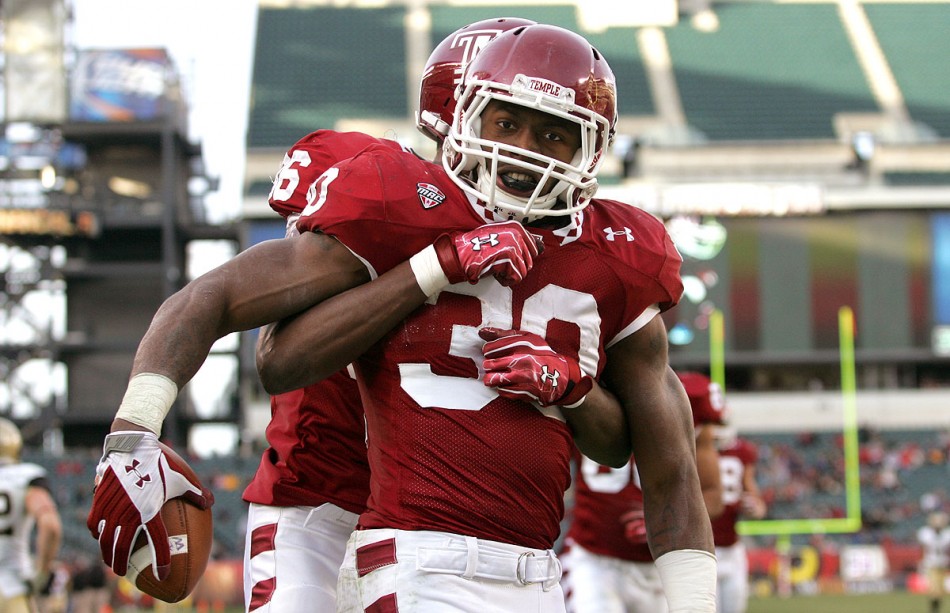 Army's captains, Andrew Rodriguez (42), Steve Erzinger and Max Jenkins (11) take the field before the game: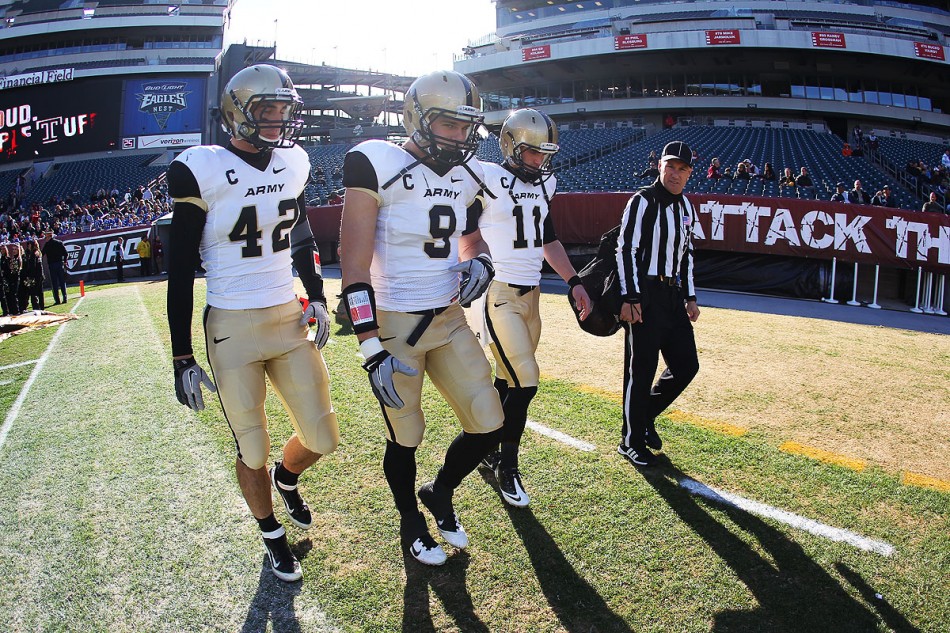 Jon Crucitti again took the American flag out onto the field: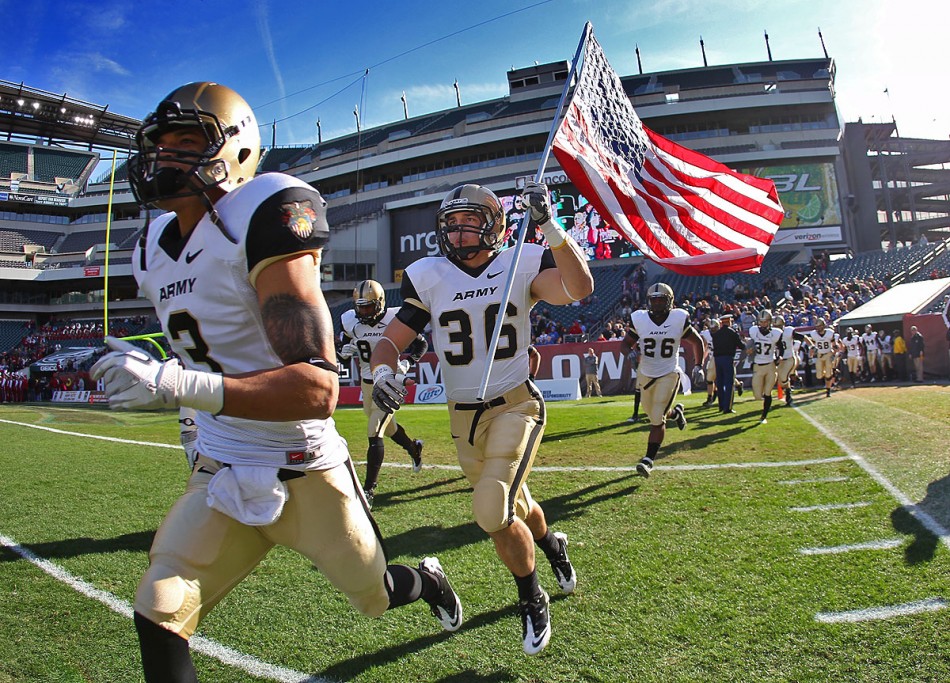 Temple had a similar field entrance: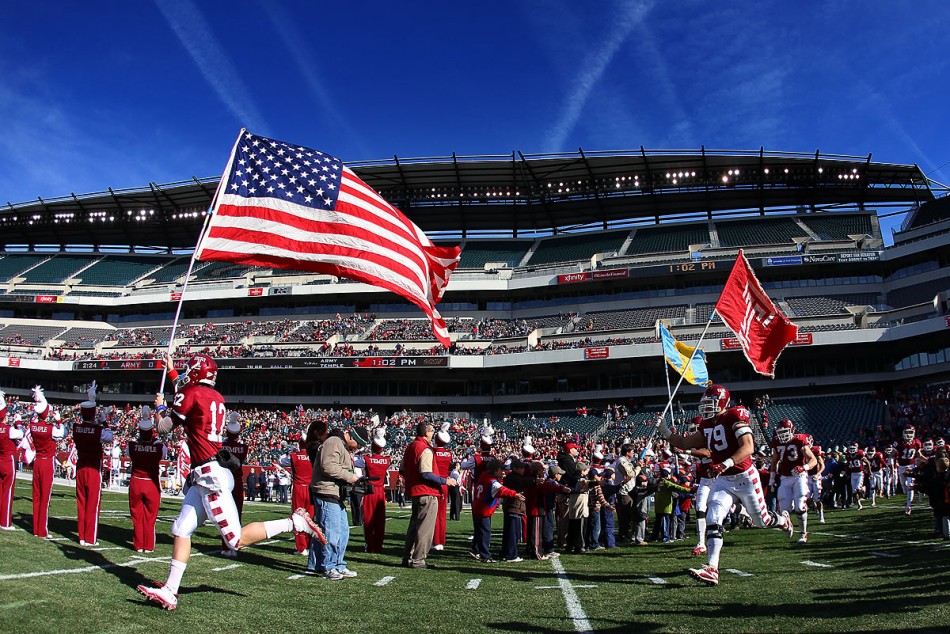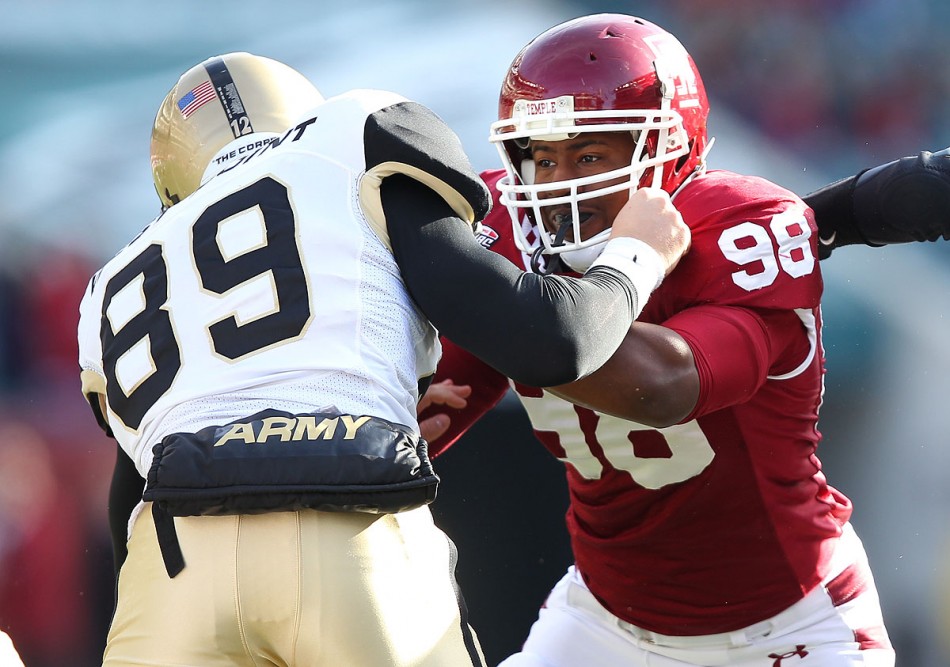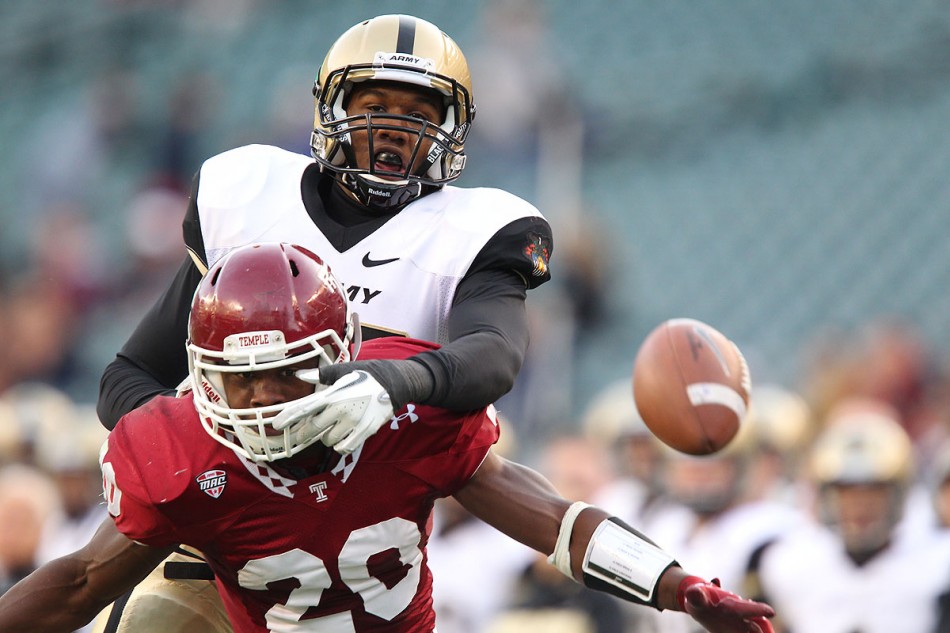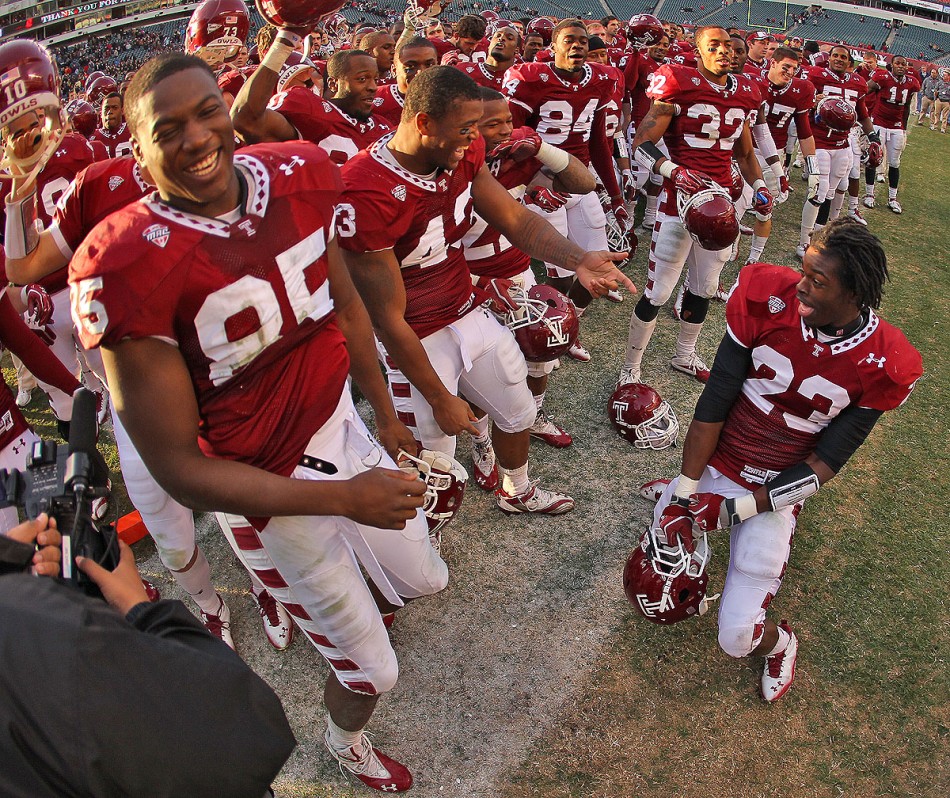 Here's Army WR Austin Barr riding a stationary bike on the sidelines, you can see the handle bars on the bottom:
Pierce had a huge day — he rushed for 157 yards and three touchdowns — and was one of the players I was assigned to focus on before the game. Luckily for me, he made that task easy. Unfortunately for Army, they didn't have an answer for him or Matt Brown. Scout.com used one Pierce shot.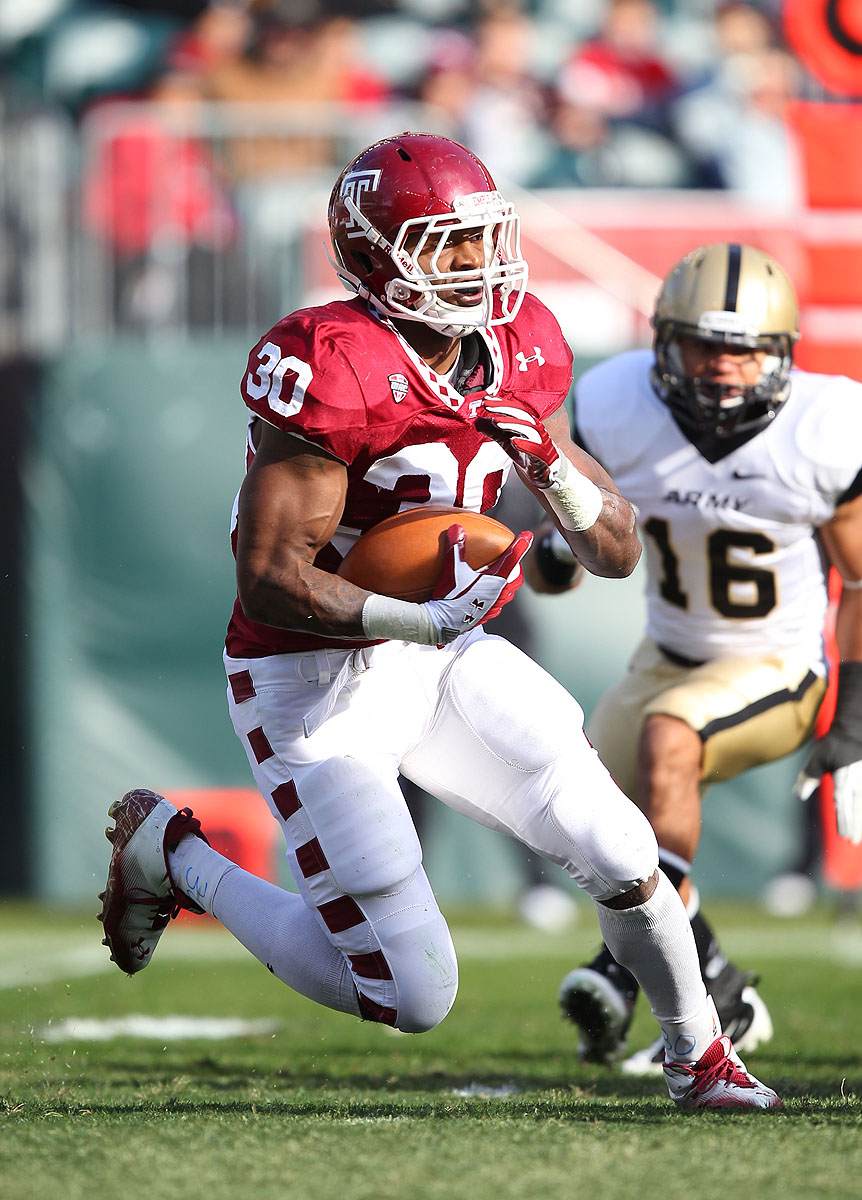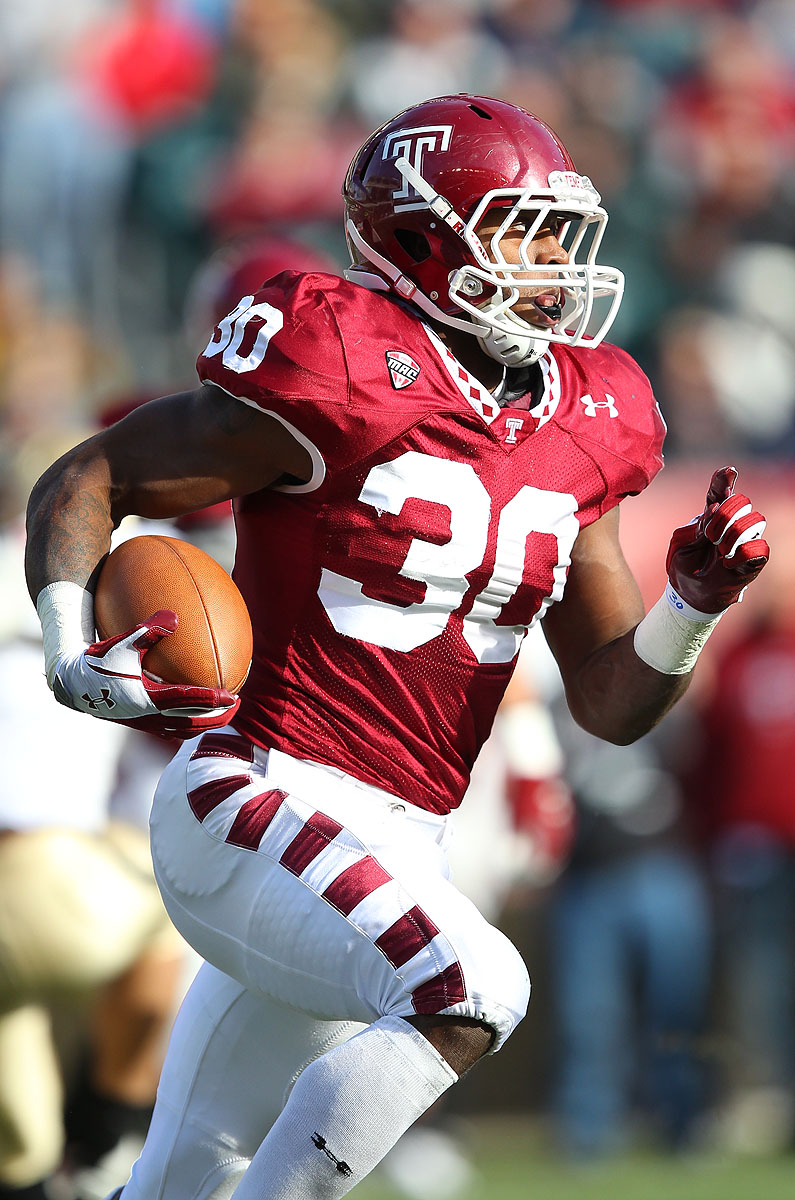 It was interesting sun light for this game — the above shot was with a nice golden sunlight behind me, and the below was shooting mostly back-lit: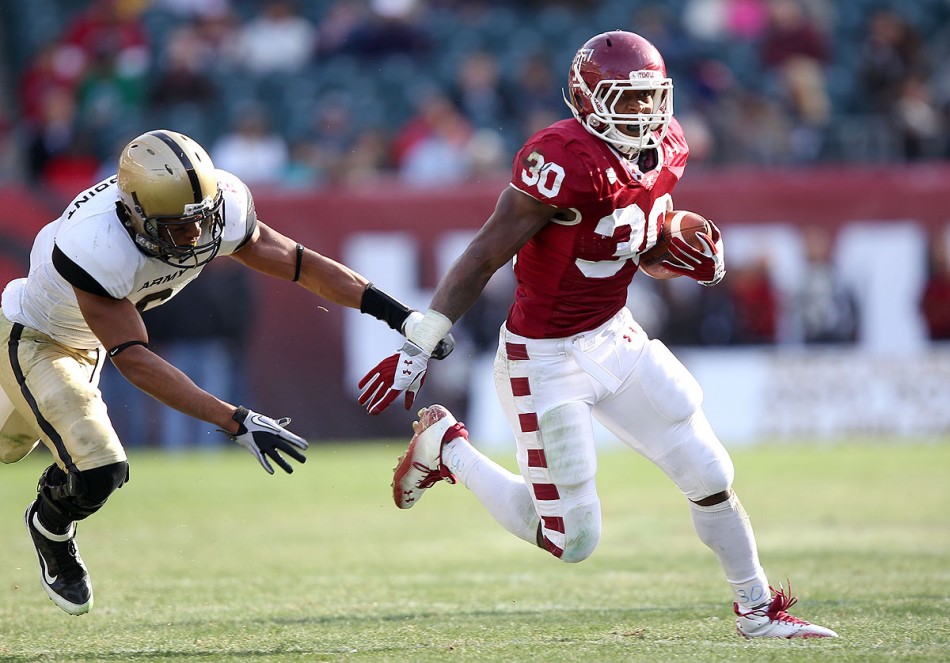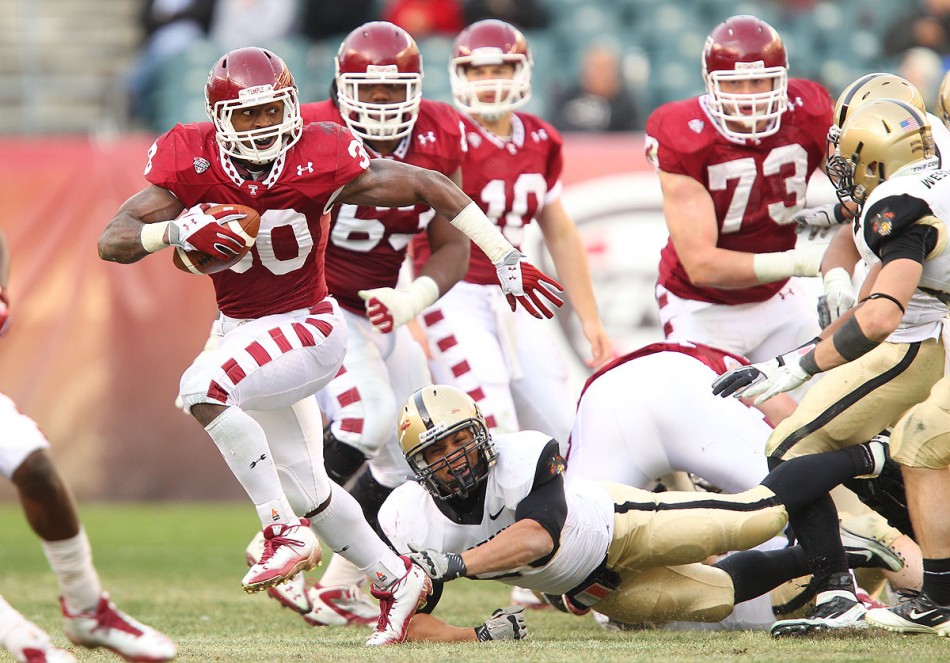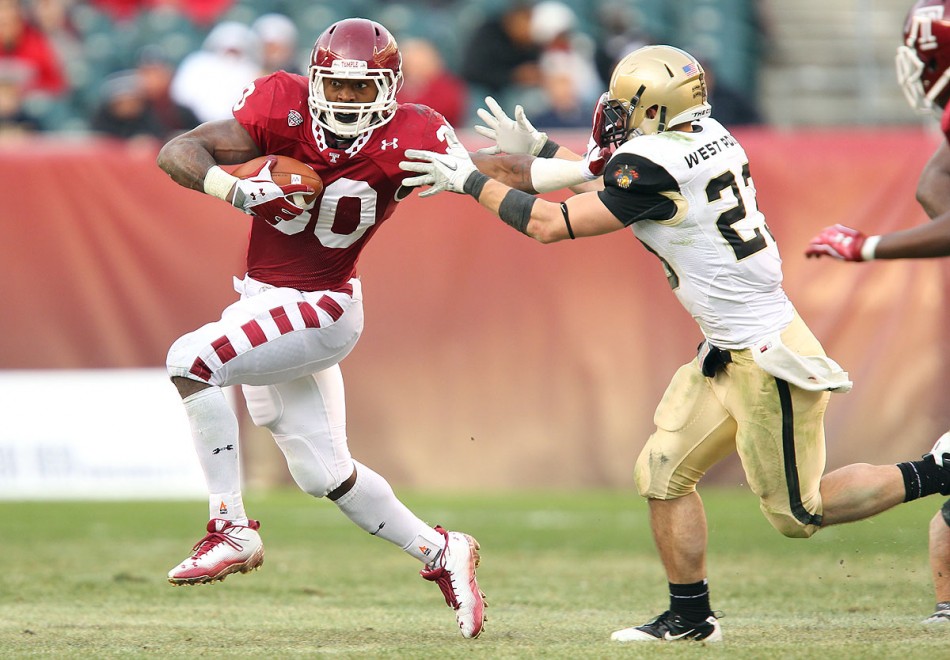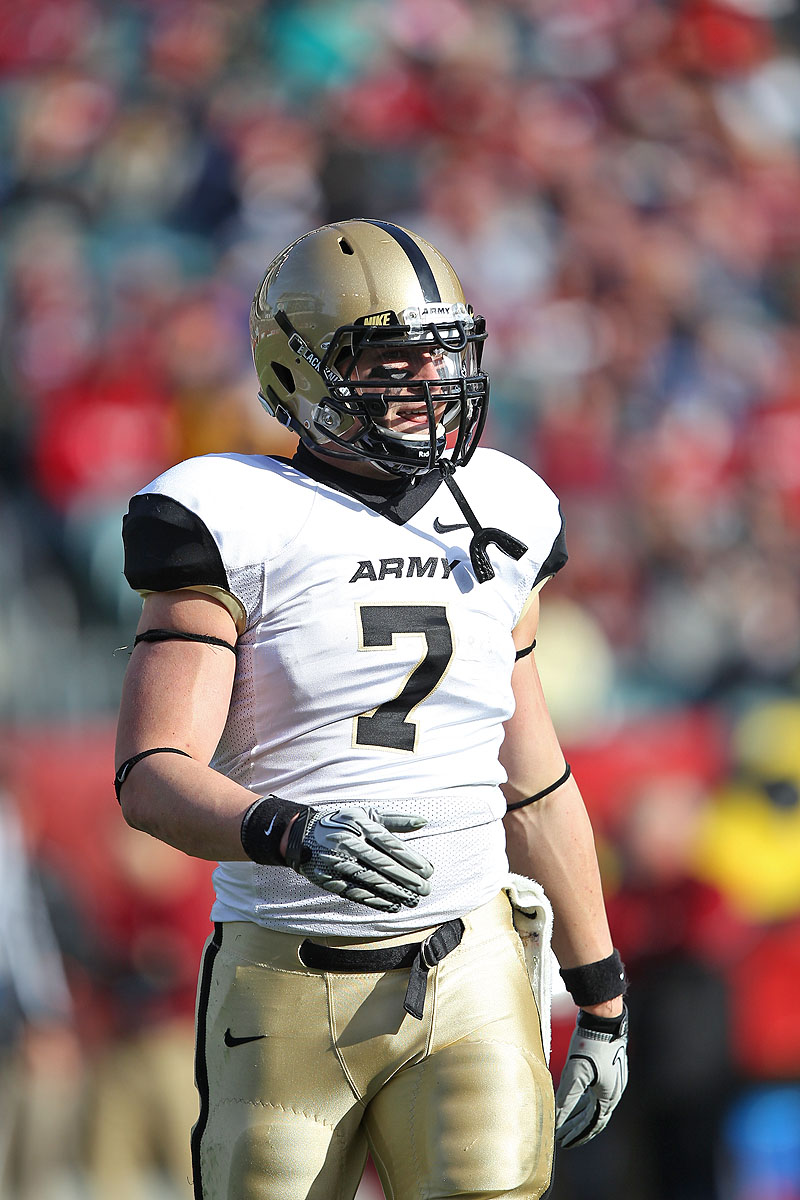 Larry Dixon continues to impress this season, he's emerged as a quick playmaker. Here's a shot of his second-half touchdown run: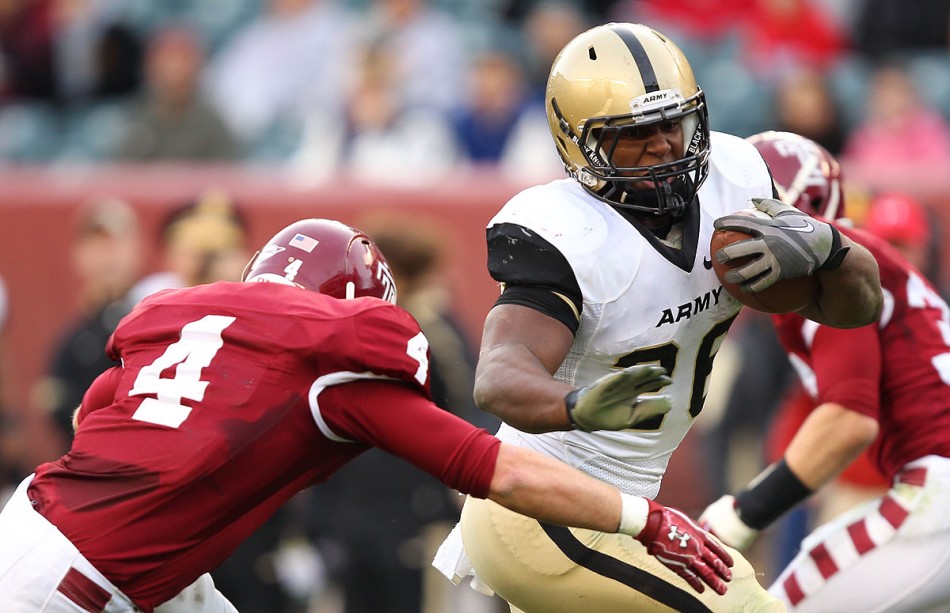 Malcolm Brown runs around the outside: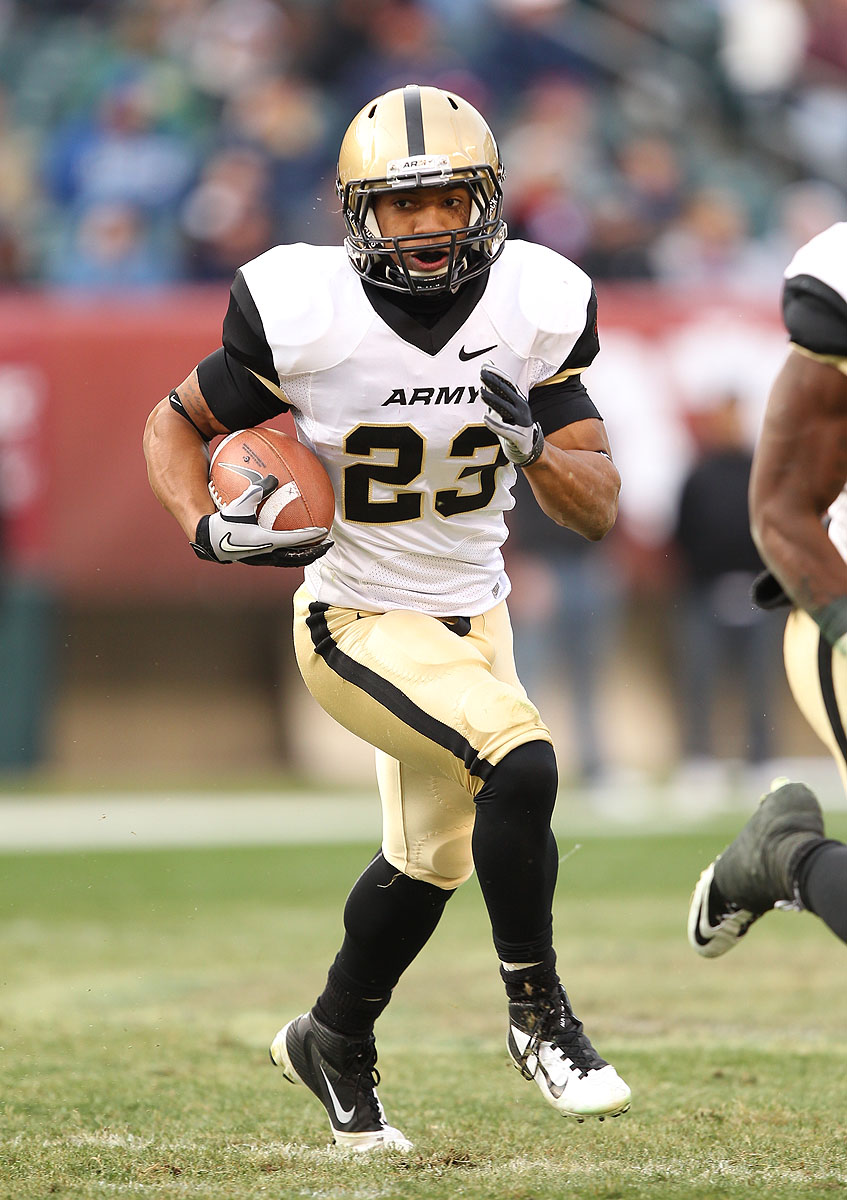 Matt Brown of Temple reels off a touchdown in the opening drive: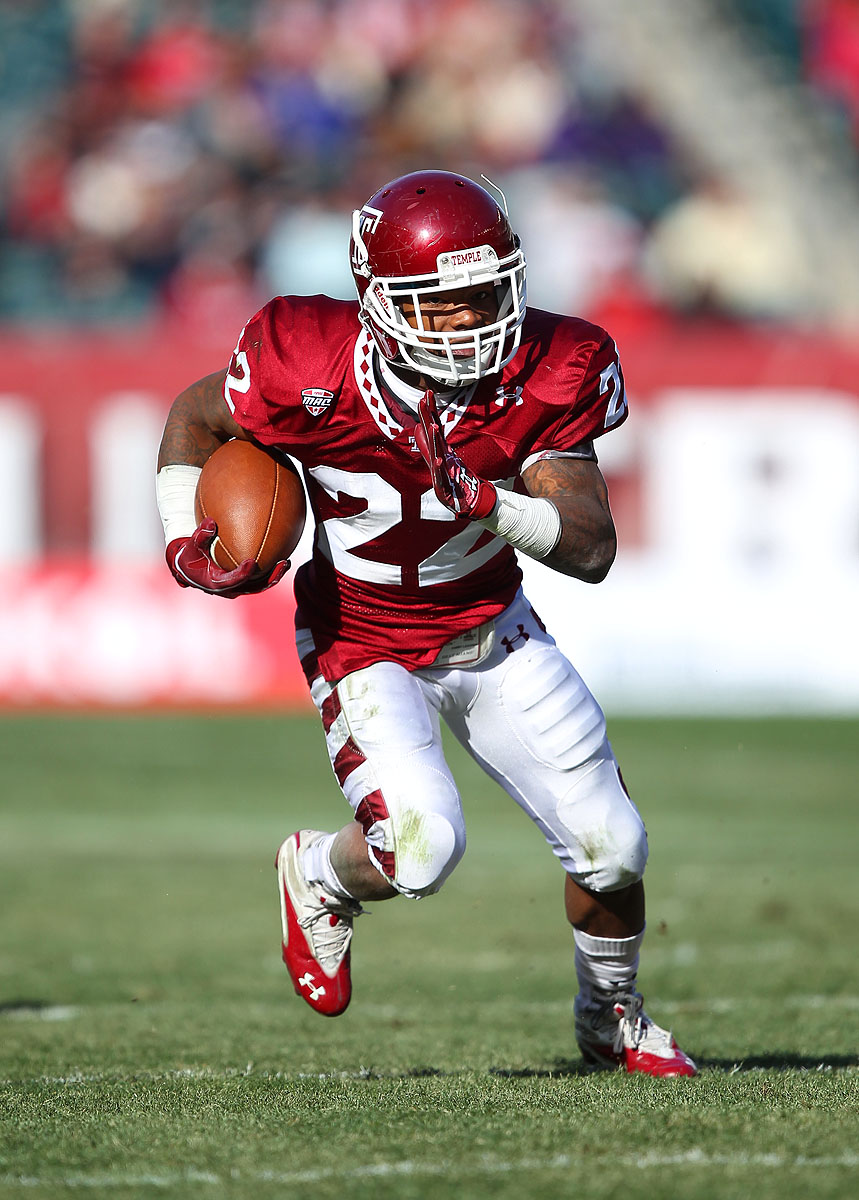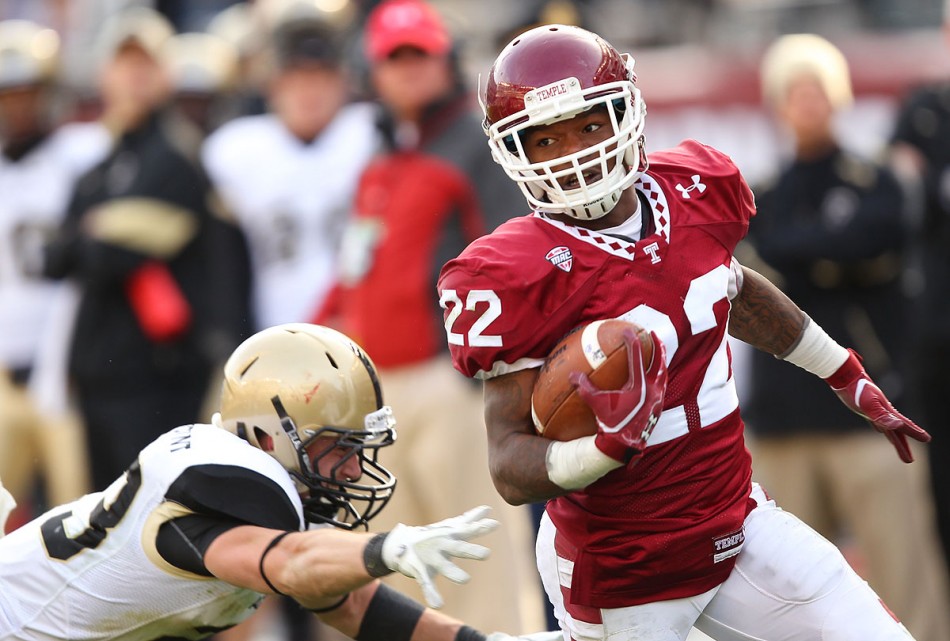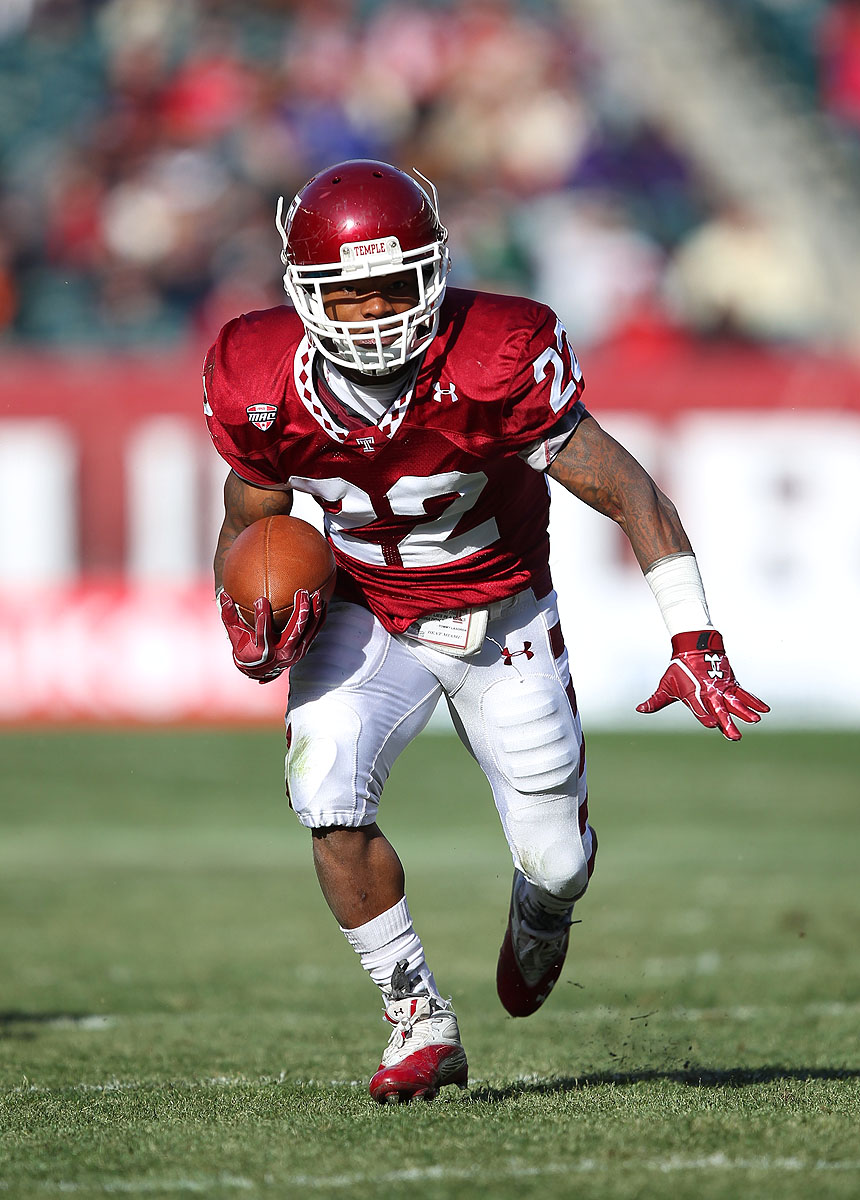 Tom Holloway tries to slow down Brown: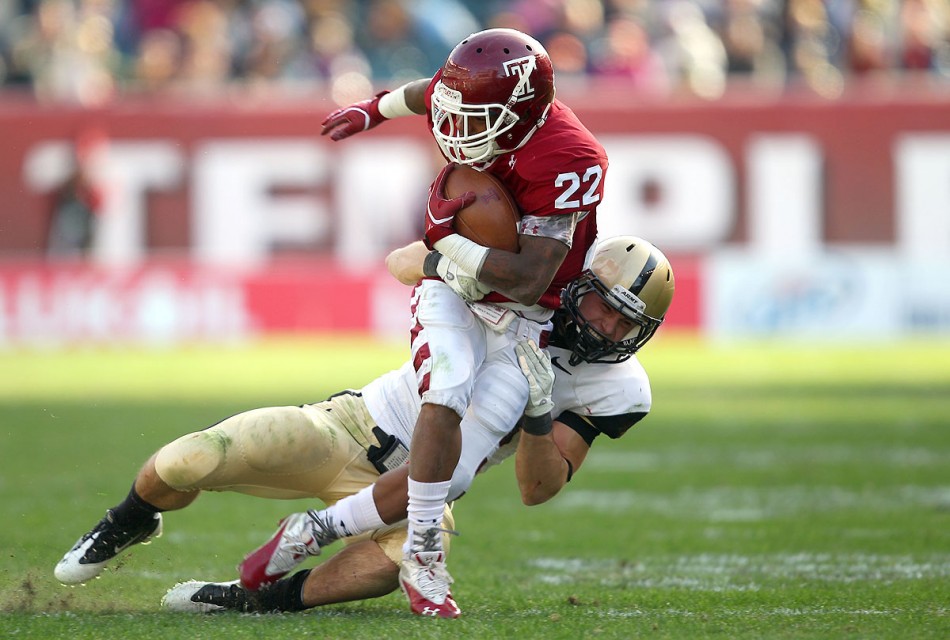 Trent Steelman started this game but lasted two plays before his ankle injury returned. Army went with Angel Santiago for the rest of the first half (they trailed 21-0 at halftime) before sending captain Max Jenkins in for the second: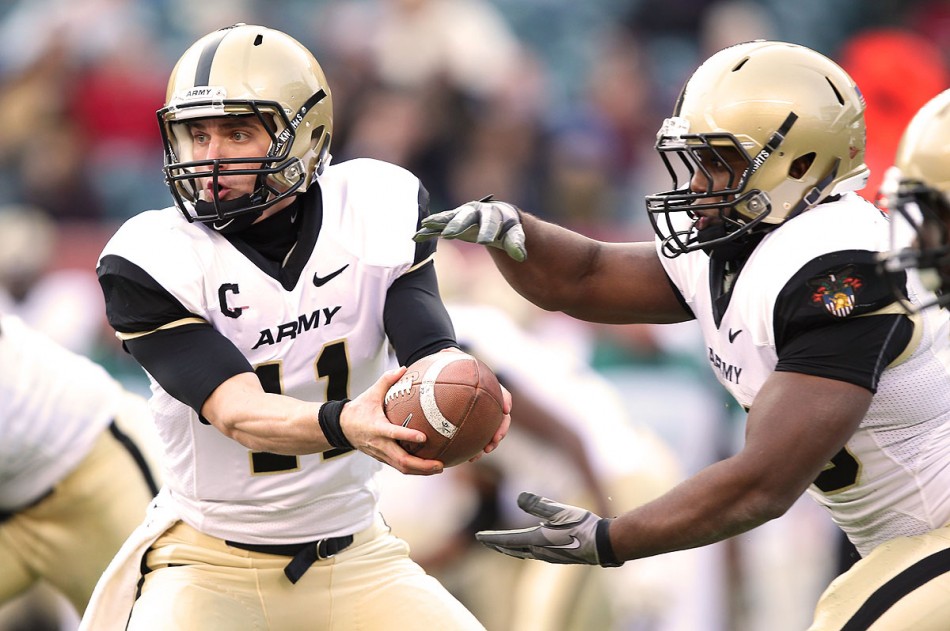 Raymond Maples returned after missing Army's game against Rutgers and again showed his big-play ability with this long run down the sidelines that setup a Dixon score: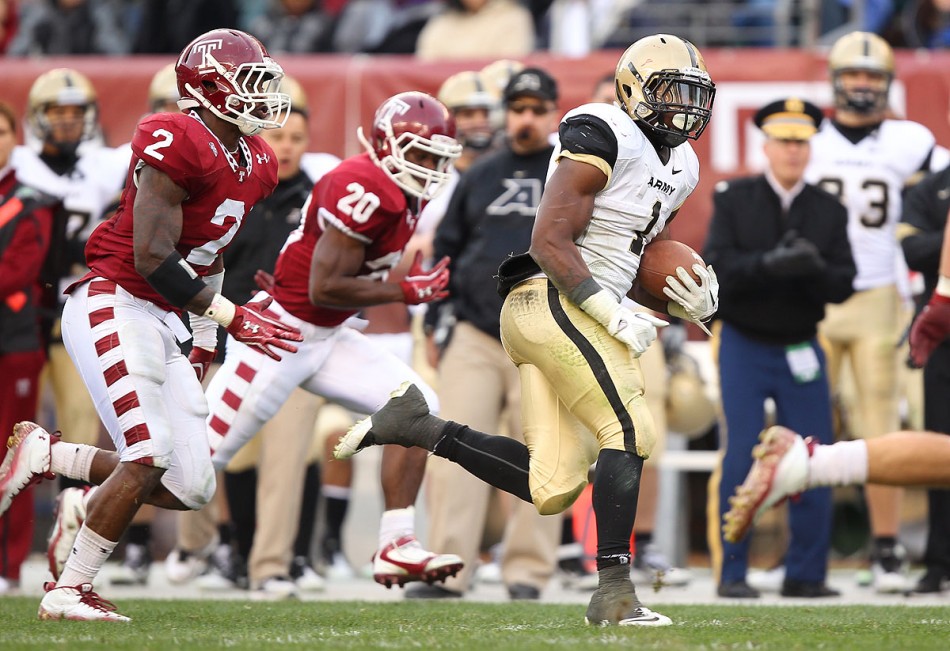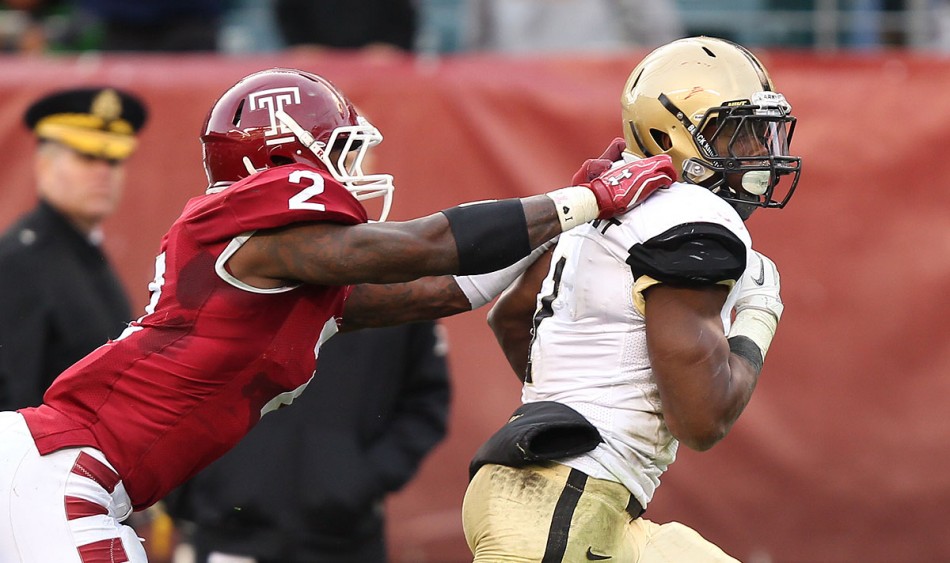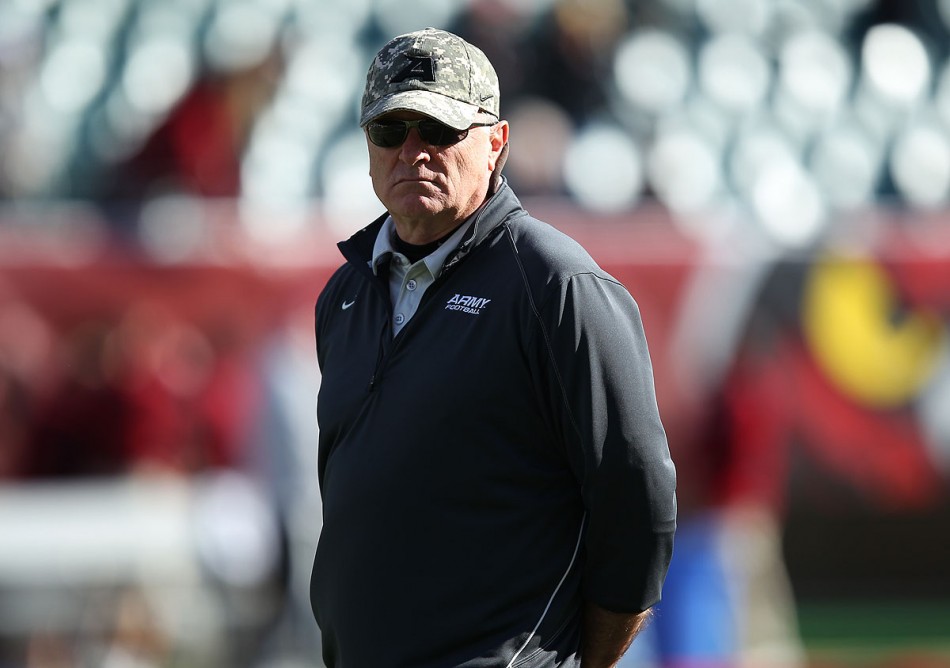 If Army can take anything away from this season, it will be the variety of quality running options they've discovered. Pat Mealy graduated last spring, but Army has handed off to Maples, Jared Hassin, Brown, Crucitti, Dixon, Stephen Fraser (below), Brian Austin, Scott Williams and of course, Steelman and Santiago.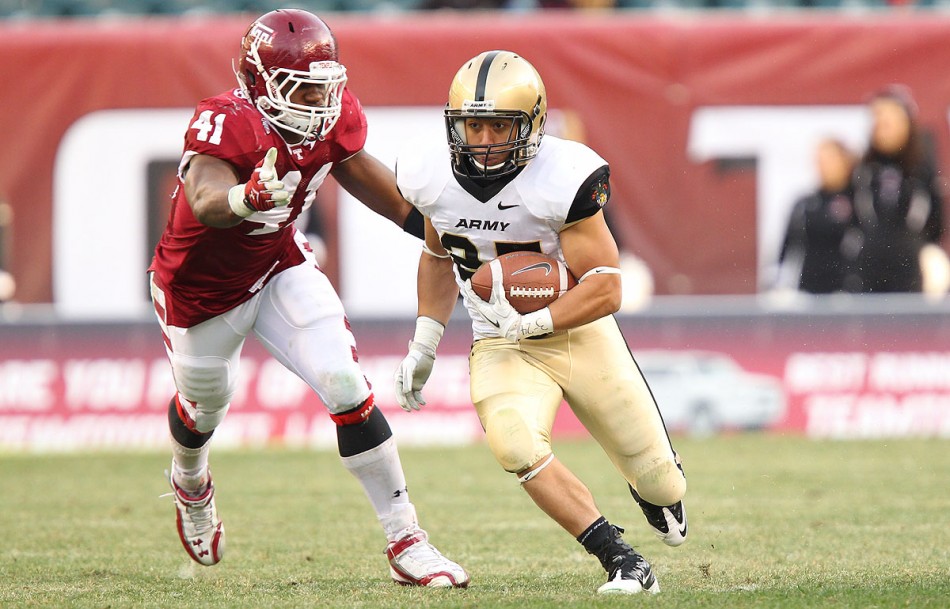 Captain Steve Erzinger walks off the field following the loss. Erzinger has one more game left in his career: beat Navy.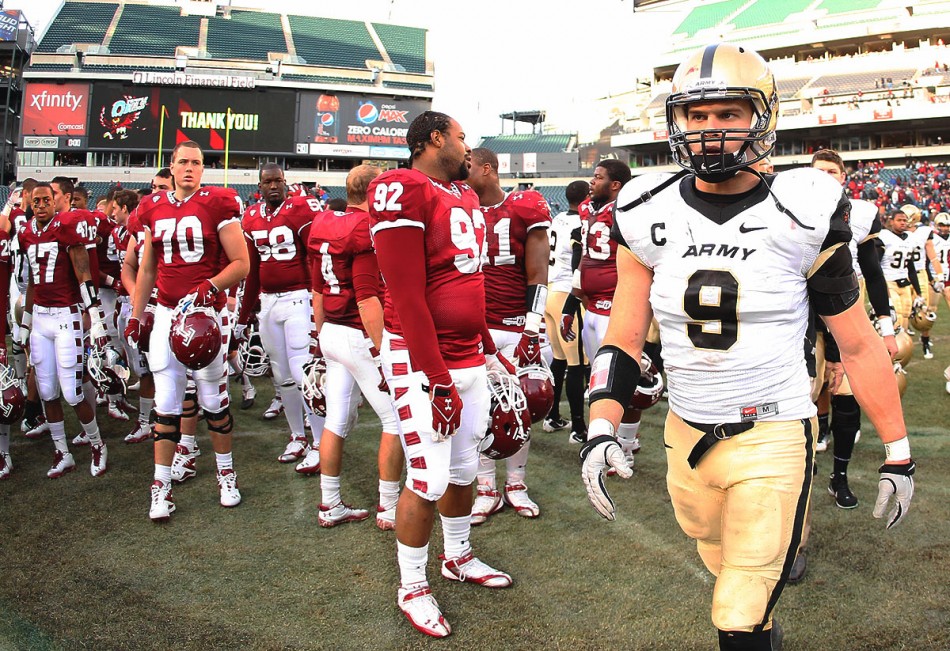 Steelman ran twice but was replaced on third down in the game's opening drive: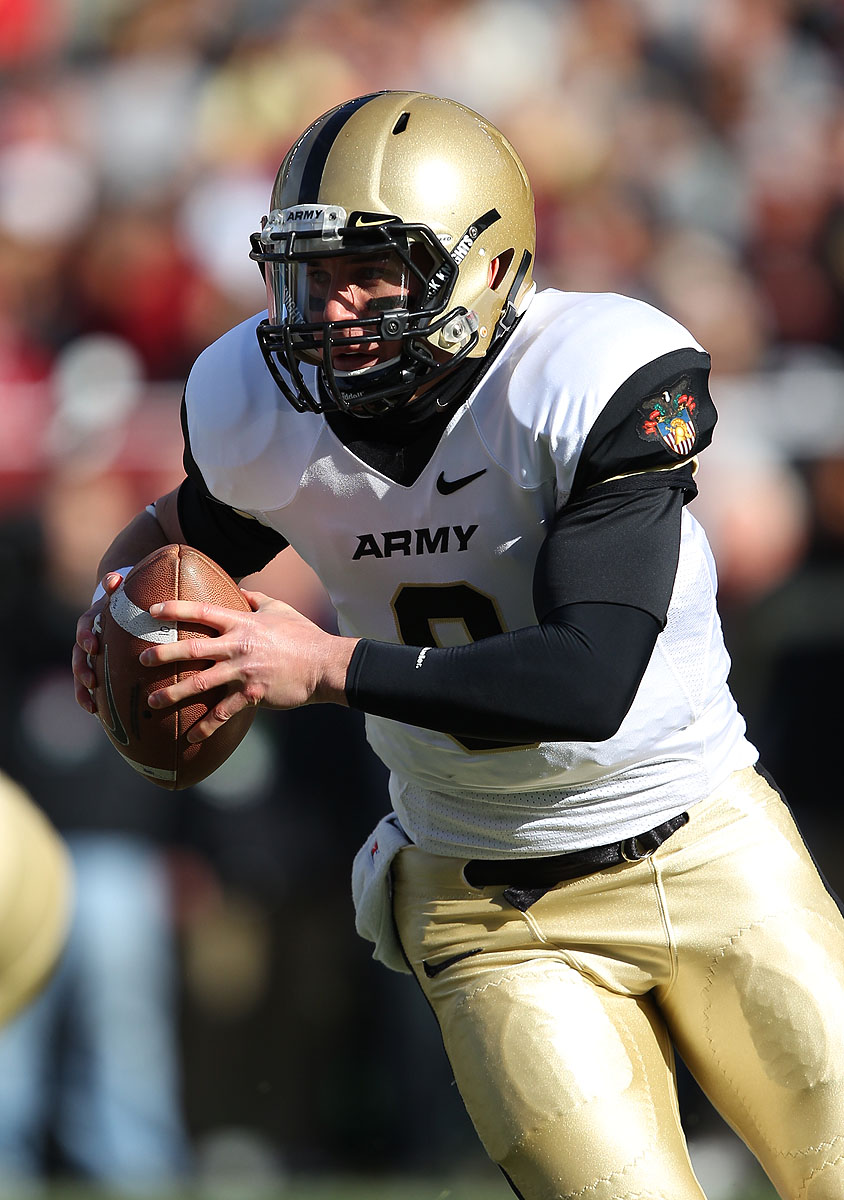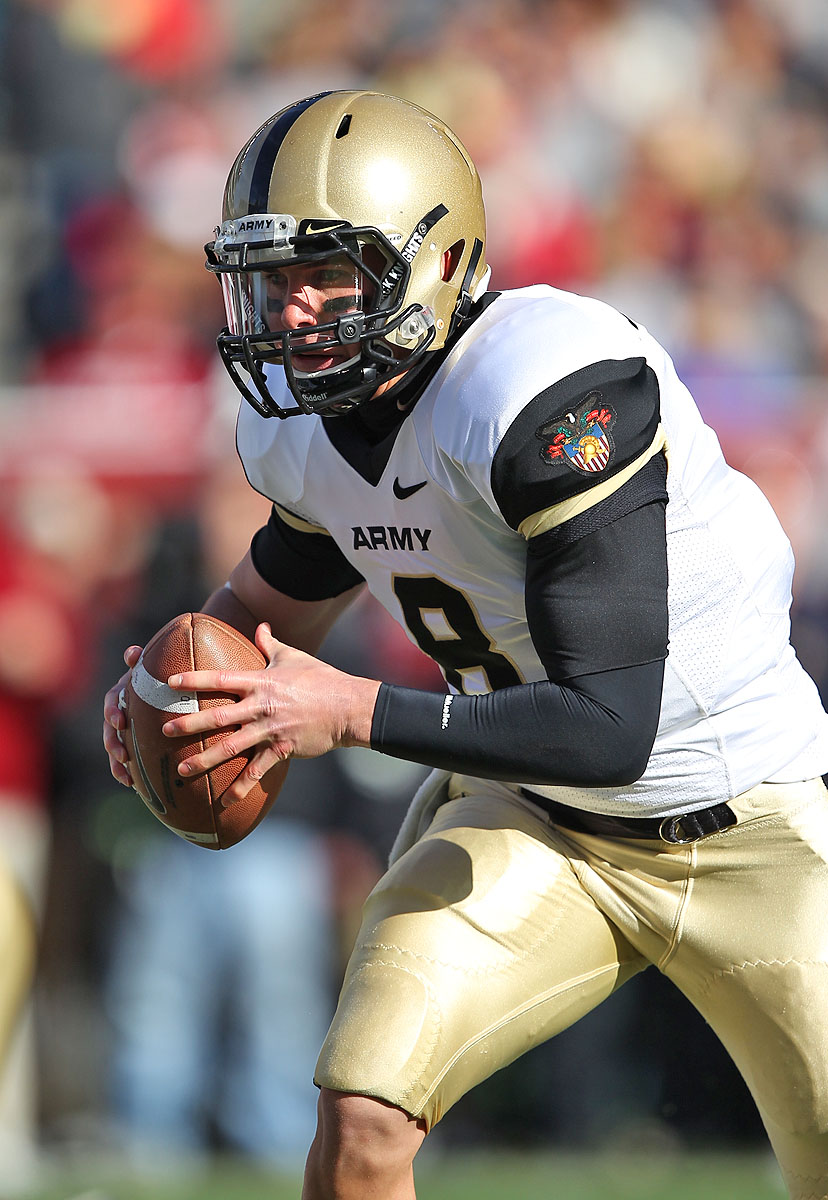 He ended the game in sweats: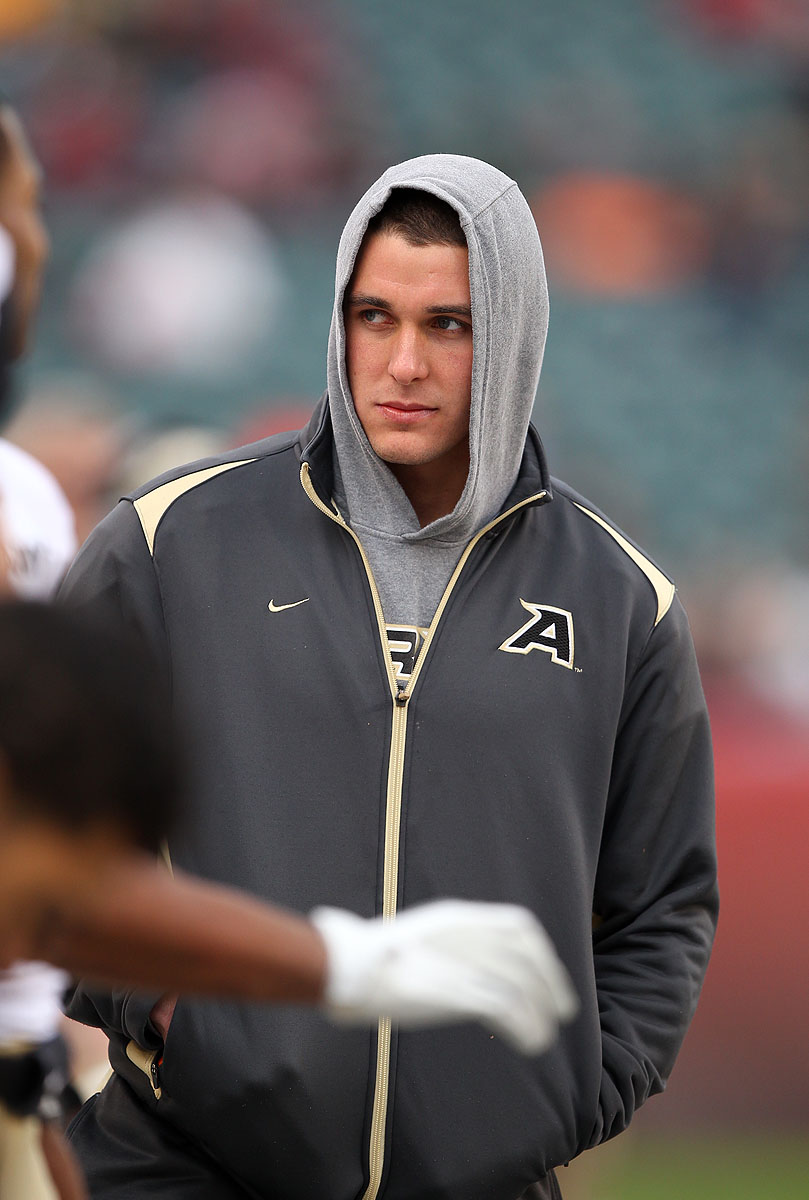 Temple quarterback Chris Coyer (10) led the post-game celebrations for Temple: