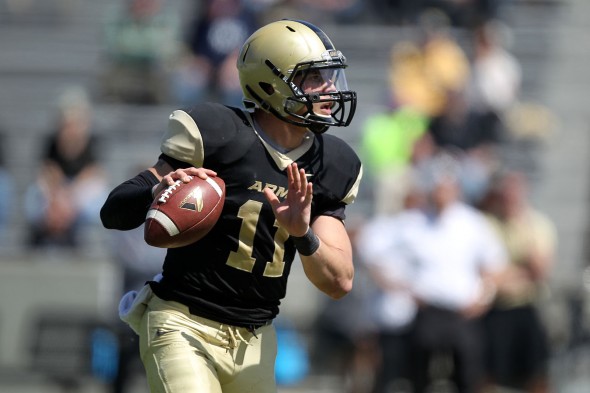 Sports Illustrated published a preview of sorts for the upcoming 2014 Army football season, underscoring the new and hopefully improved attitude and outlook for the program at West Point. I've already seen some mixed reactions to the piece, but for what it's worth, it signifies some optimism about beating Navy (and Air Force) and also features one of my photos from the Jeff Monken press conference held around Christmas following Rich Ellerson's departure.
You can read the feature here, it has some good quotes from players and staff.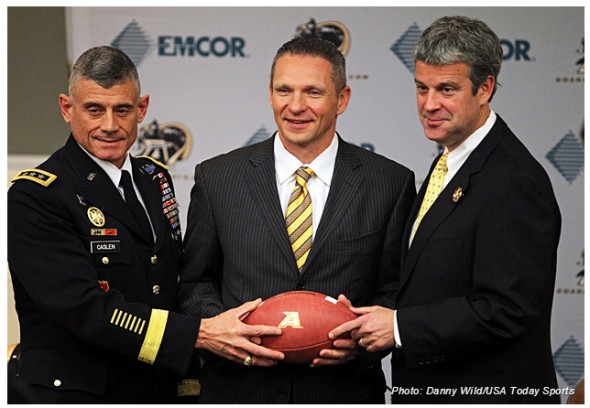 Of note, the story mentions Monken is now being paid more on par with other Division I coaches, and it talks about the Supe, Lt. General Robert Caslen's feelings toward beating Navy.
"It's definitely tougher [this year]," senior fullback Larry Dixon said. "It's physically demanding, but we'll do anything to win."
Here's some photos from Army's spring game held earlier in the year at Michie Stadium. The exhibition marked the first public viewing of Monken in black and gold and on the field at Michie: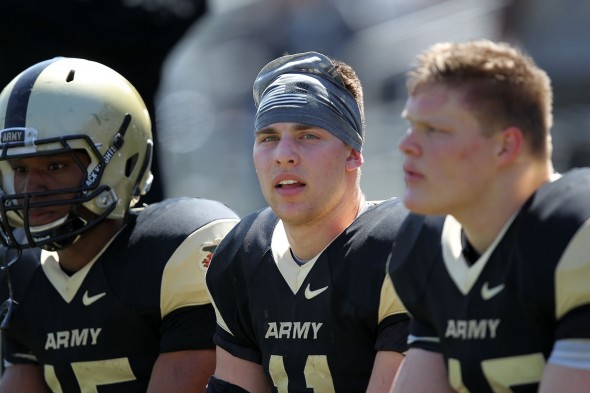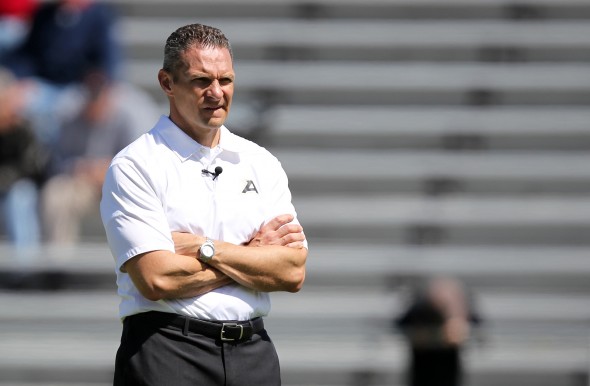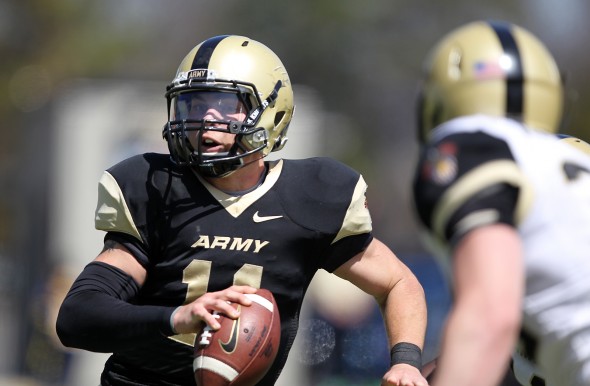 SI's more controversial subjects involve whether the standards have been lowered academically for football players, or whether the program's members are getting a slightly different experience off the field when it comes to military training and their duties as cadets. One old grad isn't too happy, while another said a winning program is only good for the academy.
"I know [Maj. Mears'] feelings are heartfelt and well-intentioned," said Rollie Stichweh, an All-East quarterback for the Black Knights in 1963 and '64, who has been closely involved with several of the academy's internal investigations into the ineptitude of its football program. "But my feeling is that West Point benefits from a winning team."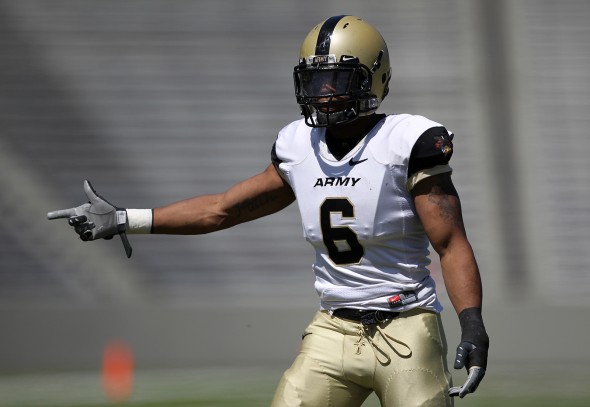 Army athletic director Boo Coorigan said they've adjusted the offseason workout programs to aid players, and the piece says many of the athletes have bulked up in the gym heading into fall.
"Last year we had [sophomores] who came out of the field from Cadet Field Training on July 27 and practice started on August 3," Corrigan told SI. "Four weeks later, they were competing against guys who had been lifting weights for three months."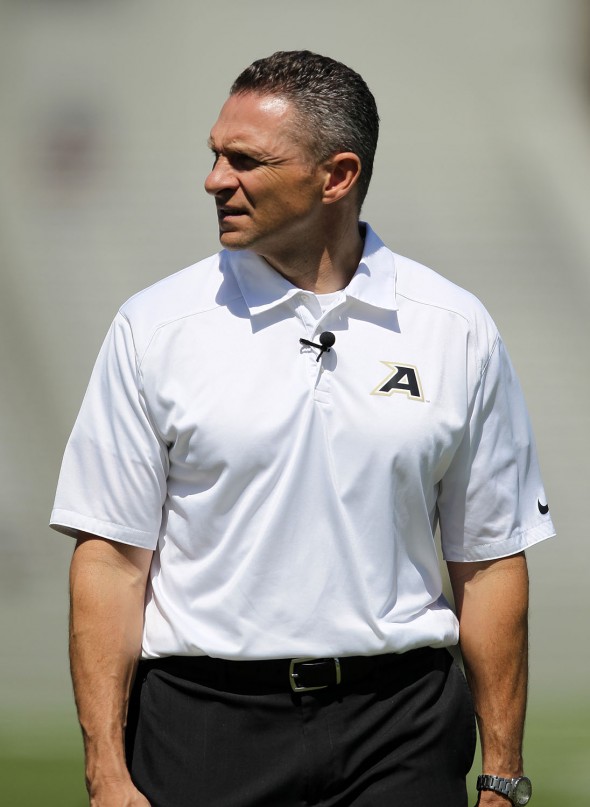 Army held another scrimmage earlier today (I was not there) but training camp appears to be heating up.
"I felt OK out there today," said AJ Schurr, who is competing with Angel Santiago for the No. 1 quarterback spot. "I'm just getting back into the swing of things after not taking reps for a couple of days. Today was my first live reps. I mean we get time in practice during our interaction period, but today felt good. I feel we can grow from today. We didn't come out here with the fire we needed and we realized that as a team that we need to get better and we can't just come out like we did today and expect to do well in two weeks. "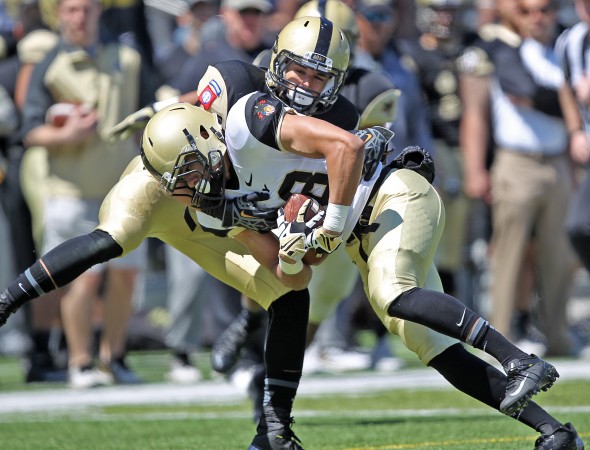 Army's season kicks off on Sept. 6 against Buffalo at West Point.