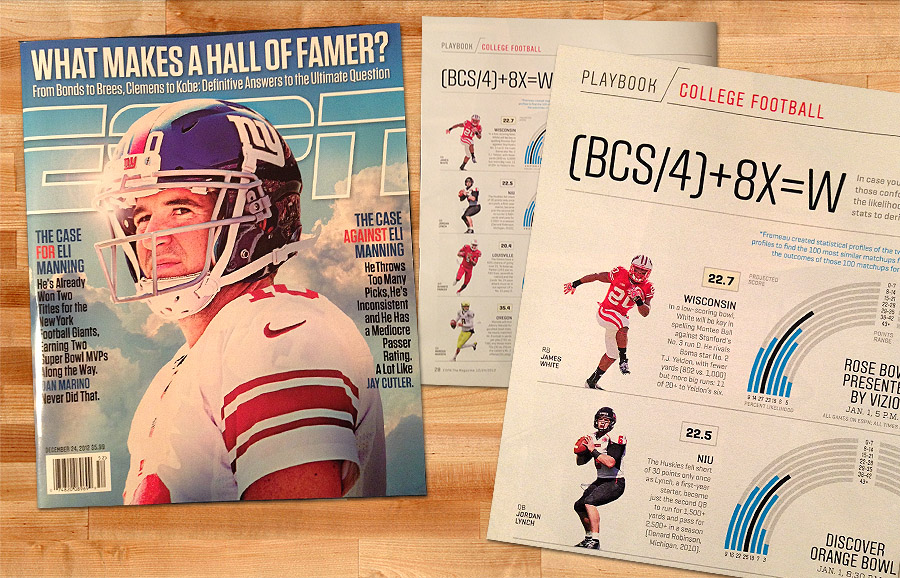 I had my first photo (at least first that I'm aware of) published by ESPN the Magazine this week as my shot of Northern Illinois quarterback Jordan Lynch made Page 28 in the Mag's College Football section.
I had an idea ESPN might run something since I saw they'd downloaded a few of my Lynch shots back on December 3. Finally in the Dec. 24 issue, it made it: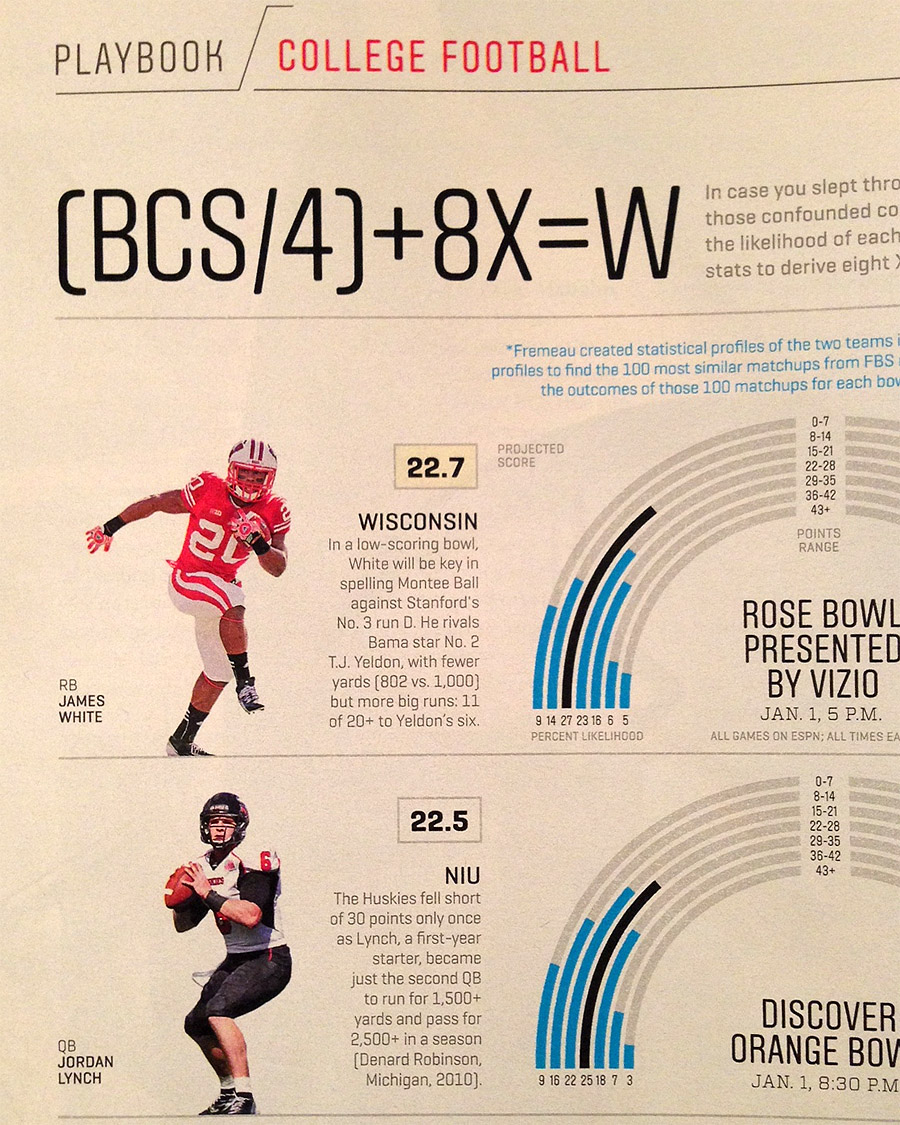 Lynch got a lot of attention this season after leading the Huskies to the Orange Bowl and a 12-1 record, with one of those wins coming early this season at West Point against Army, which is where I photographed him.
"We're 12-1," Lynch told ESPN. "We faced tons of adversity this year. We won tons of games.… We definitely deserve to be in there."