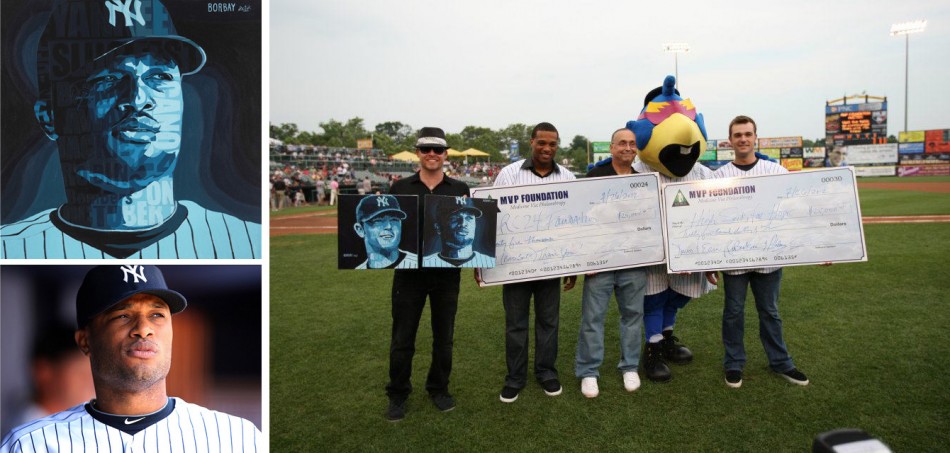 I recently teamed up with Yankees second baseman Robinson Cano, reliever David Robertson and the extremely-talented NYC-based artist Jason Borbay to benefit the MVP Foundation and its charitable initiatives.
In June, I donated a portrait of Robinson Cano taken last summer in the Yankee' dugout, and Jason turned it into a really unique painting that was presented to Cano during a ceremony at the Yankees' Double-A Minor League affiliate's ballpark in Trenton last month. A second painting was also done for Robertson, and both received $35,000 for their respective charities.
Both Cano and Robertson signed a limited number of prints (see photo below, courtesy of Jason), which will now be auctioned off for charity.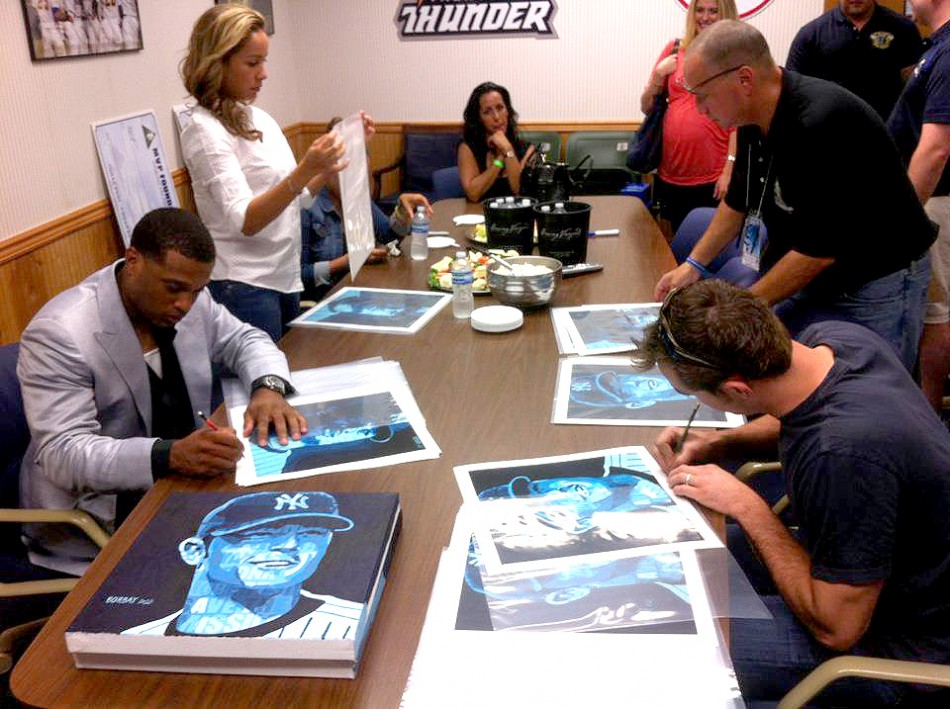 Here's Jason presenting the paintings alongside Cano and Robertson: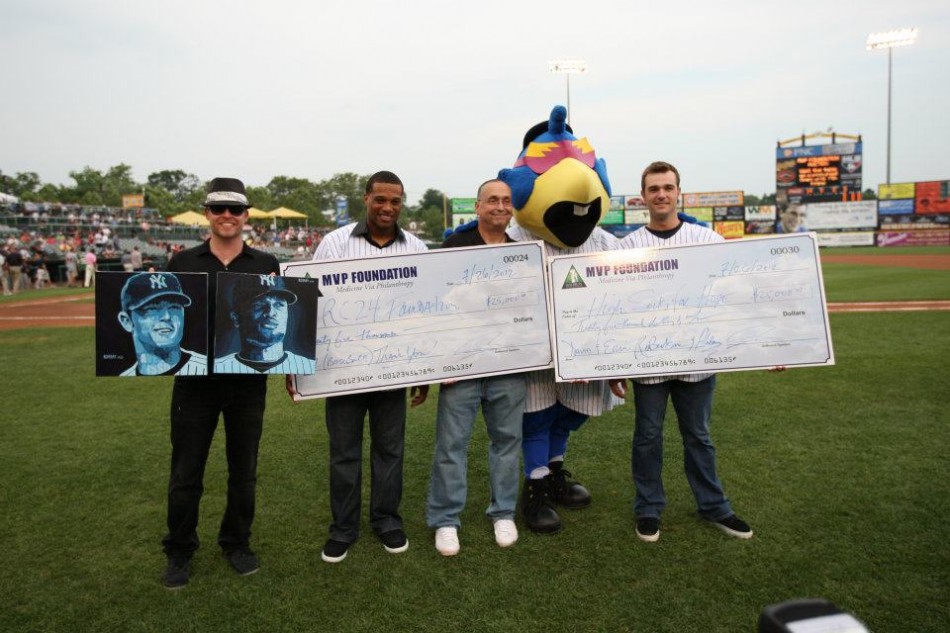 Here's a detailed look at the painting, along with my original photo below. Jason created it using headlines from the New York Post: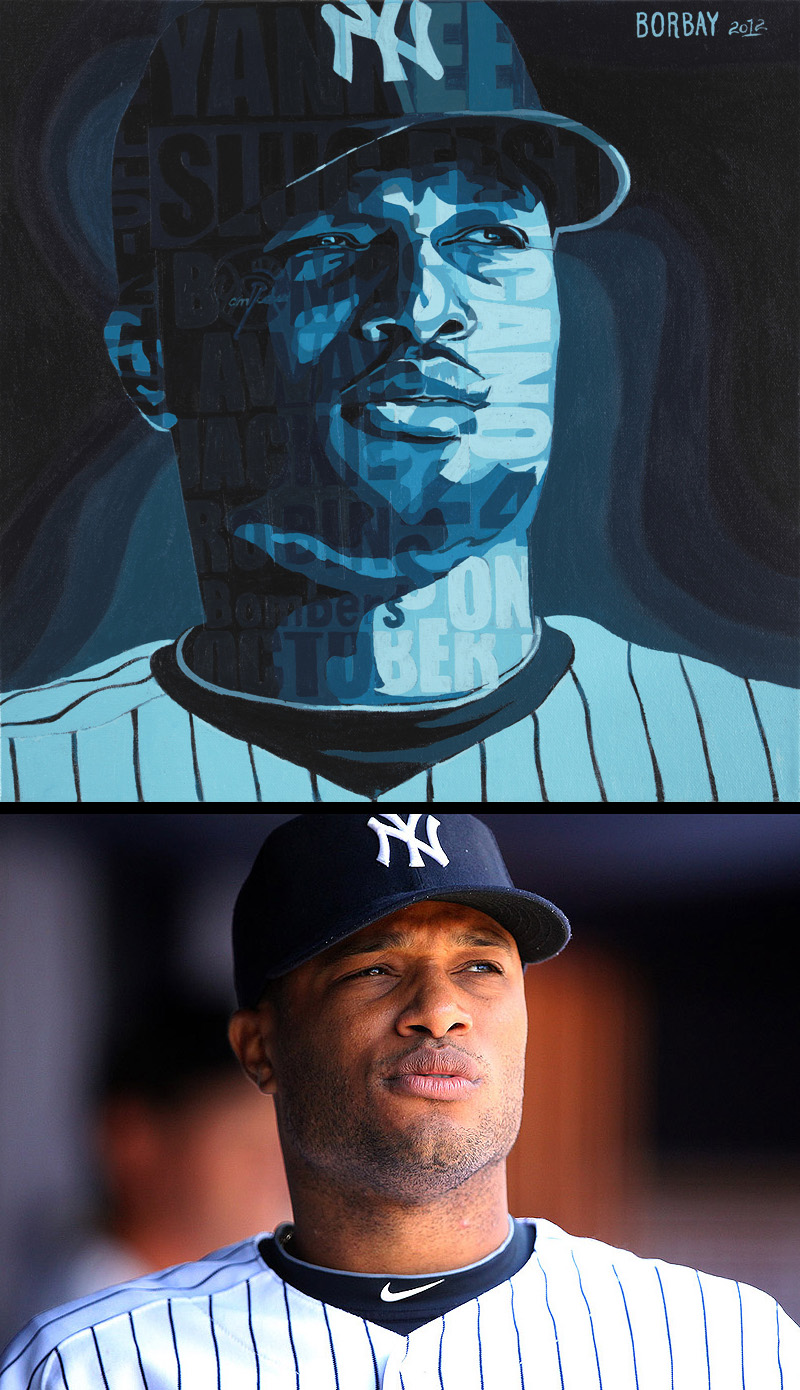 You can read more about the night and Jason's artistic process here at his website. Here's a video of his painting process.
Finally, a photo I took yesterday of Cano joking around with Derek Jeter during a 12-3 win over Baltimore: