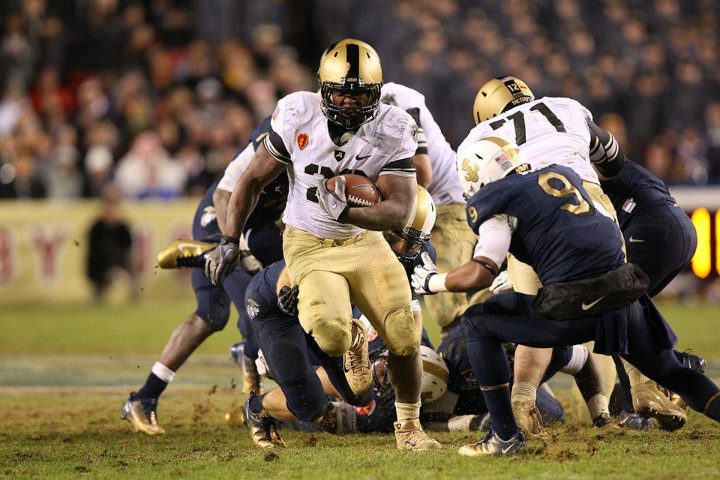 Army's season-opening 42-7 loss at San Diego was a disaster, made even scarier when head coach Rich Ellerson repeatedly said he was "stunned" by the lack of execution he saw.
"I am stunned," he said. "I didn't anticipate or couldn't visualize us playing like that. I don't want to take anything away from San Diego State. It's a good football team and they played well. They were precise, they were physical and we were not. Yes it was our first game and all that, but there are so many veteran football players that were doing things that we can do in our sleep and we looked like we were trying to do it in our sleep. I'm just stunned."
It was another ugly day in the turnover dept. Let's hope the first-game nerves are gone by this weekend's home opener against another tough opponent, Northern Illinois.
In less depressing news, Joe Drape's new book, "Soldiers First," came out earlier this month and focuses on the stories of Army football players from the 2011 season. I have a few photos published in the book, so I'm looking forward to seeing it in print.
The above photo of Army FB Larry Dixon ran on MilitaryTimes.com and includes a preview of the book.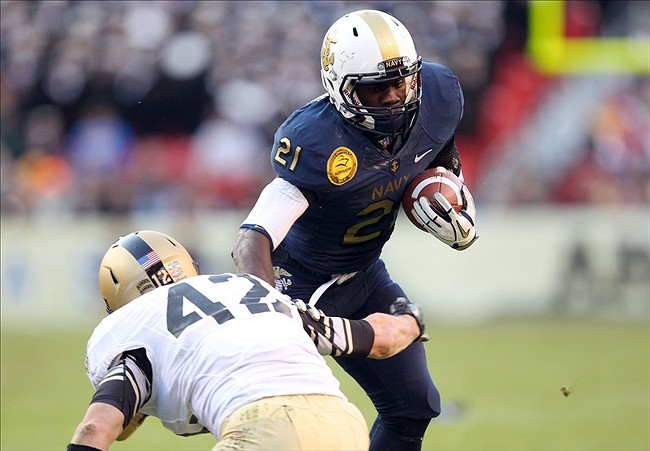 Plus, my photo of Navy's Gee Gee Greene ran on a Sports Illustrated-hosted Notre Dame football website last week as well!
Check back this weekend for photos from Army's home opener at West Point.