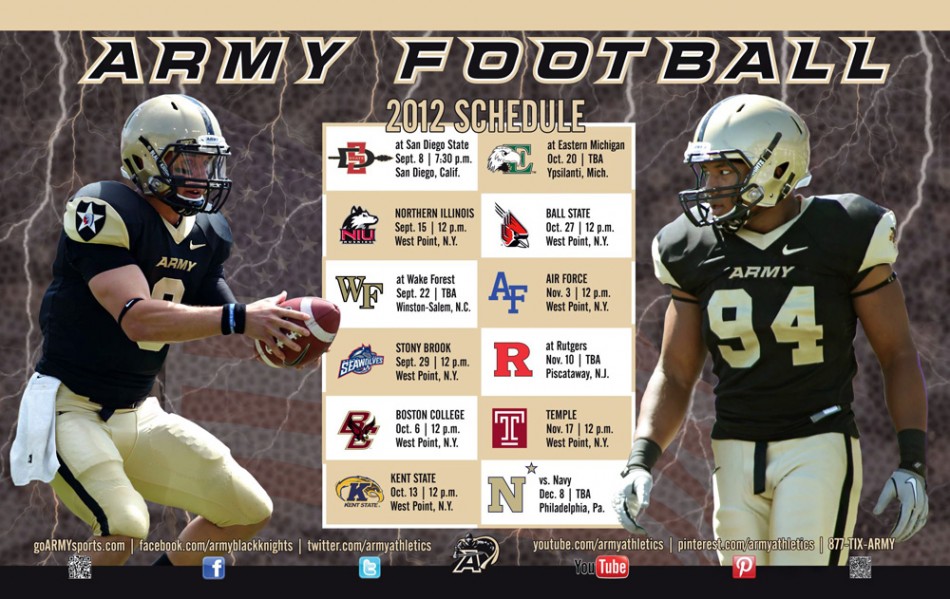 The official poster for the 2012 Army Football season was unveiled today by West Point, featuring two of my photos along with the dates for this fall.
This year's poster, designed by Army Athletics, features a shot of senior quarterback Trent Steelman running the option on the left, and senior defensive end Jarrett Mackey on the right. Mackey missed almost all of the 2011 season after hurting his leg in the season-opener on Sept. 3 at Northern Illinois, so that photo is actually one I took Sept. 11, 2010 when Army hosted Hawai'i at Michie.
The photo of Steelman was taken Sept. 10, 2011 during Army's home-opener against San Diego State University. Below are both the original images: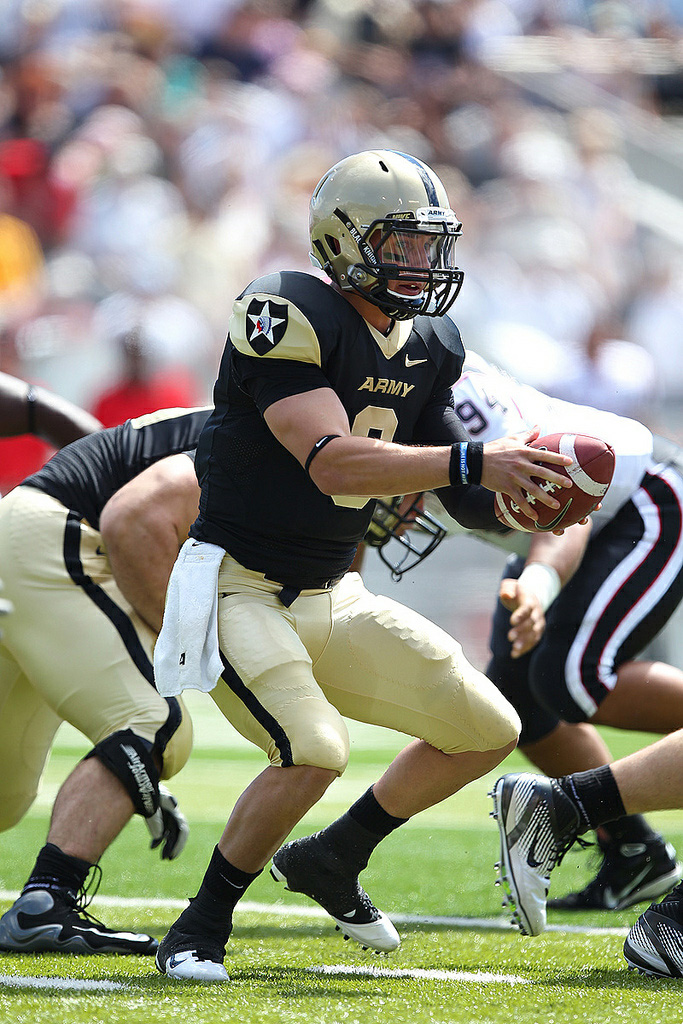 Mackey, who changed to No. 34 for 2011, alongside former Army d-line members 2LT Josh McNary (44) and 2LT Mike Gann in Sept. 2010. Gann graduated Ranger school last September and is currently stationed with the 25th Infantry Division in Honolulu. McNary graduated West Point last spring and served as the football team's strength and conditioning coach last year but is now at Fort Sill, Oklahoma.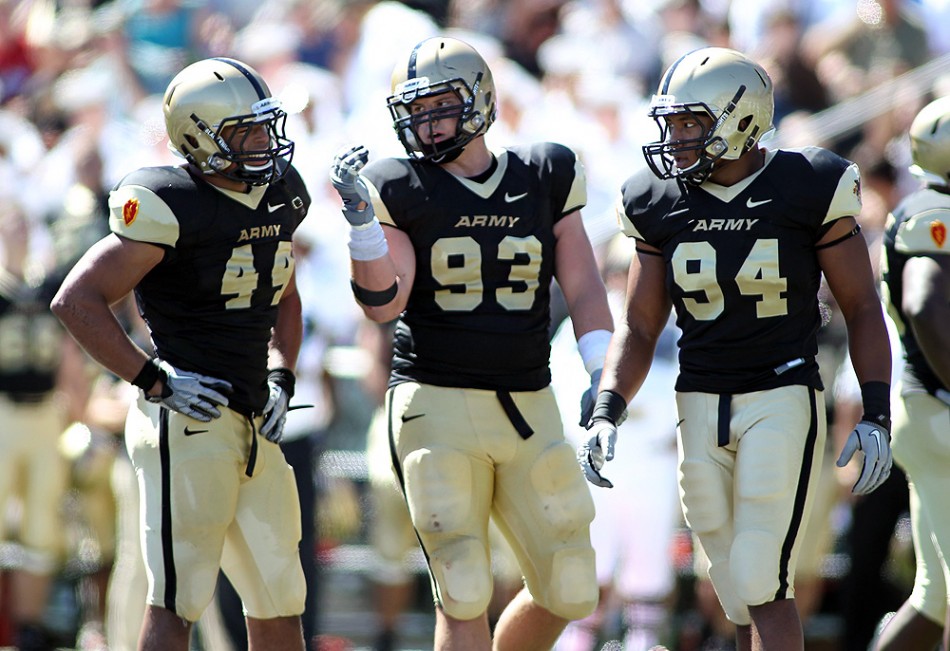 Here's the 2011 poster, which featured my photos of Malcolm Brown (23), Steelman, captain Steve Erzinger (9) and Mackey.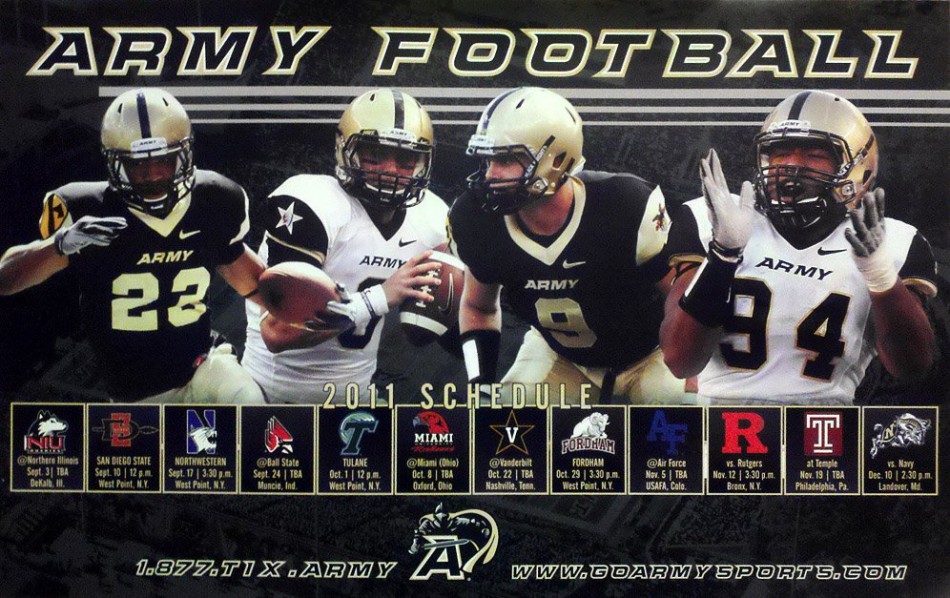 I took a few cracks at designing my own football schedule posters over the winter, and I'll probably do some more before the fall — what do you think?