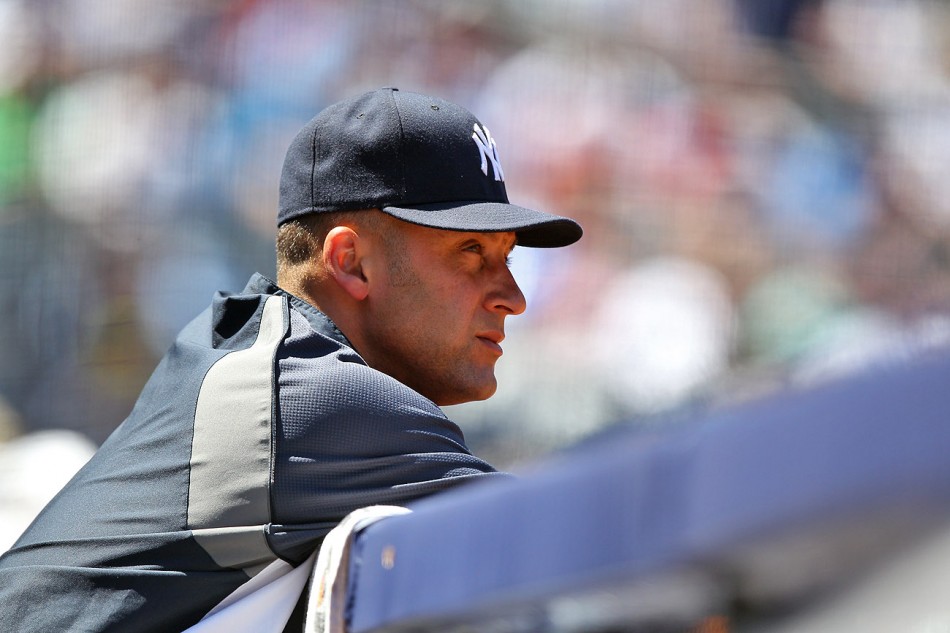 I covered Wednesday's 5-4 Yankees win over Cleveland at the Stadium in which veteran Andy Pettitte fractured his ankle on a comebacker and Robinson Cano's two-run homer was enough to pick up the Yanks' bullpen. Here's a few photos from the day.
Yankees captain Derek Jeter (above) sat this one out a day after his 38th birthday, marking the second straight game I've shot in which Jeter hasn't at least played the field (he DH'd last week against Atlanta).
Here's tribe catcher/DH Carlos Santana with an RBI single off Pettitte: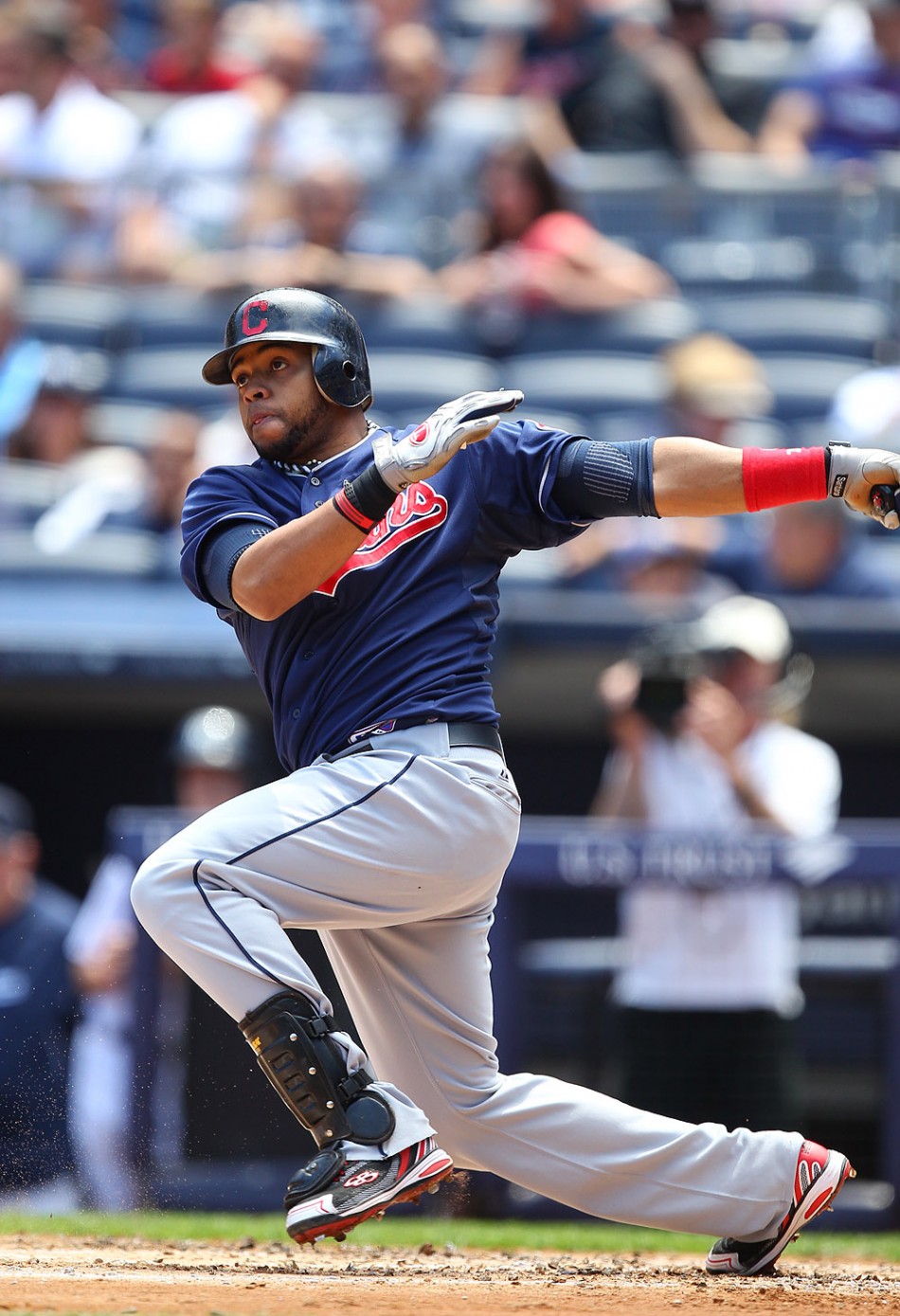 Indians starter Ubaldo Jimenez, no stranger to destroying my fantasy team: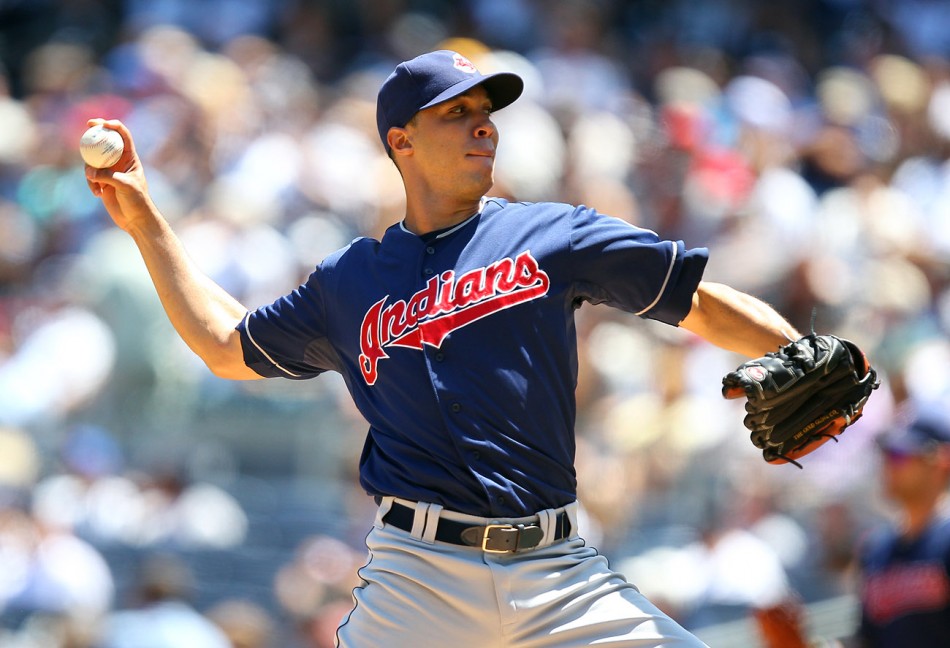 Pettitte looked good until taking a line drive off his foot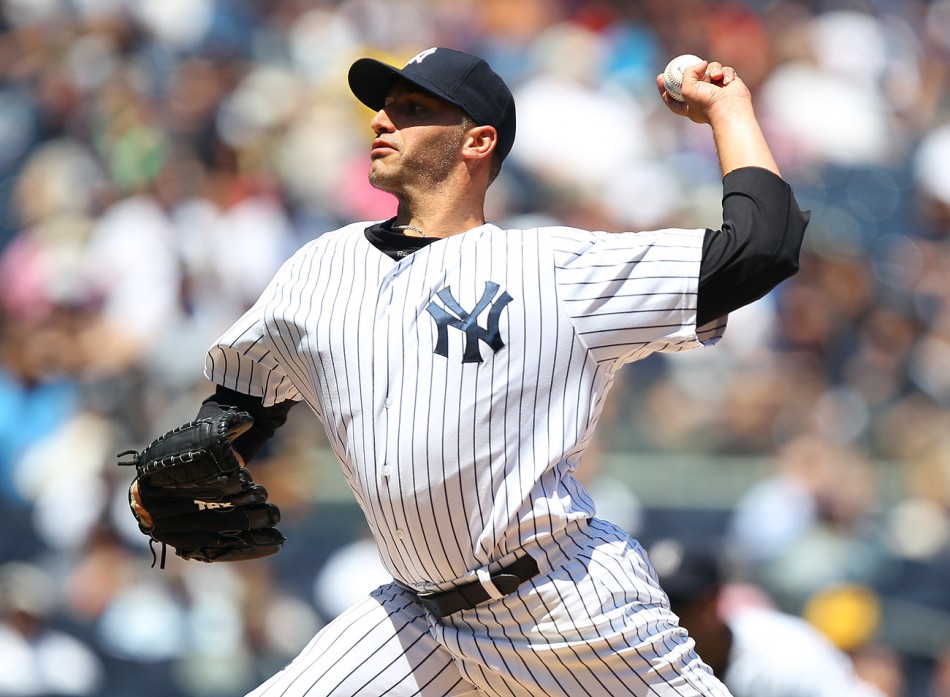 I'm in a groove getting neat shots of Curtis Granderson in the dugout, here's another from today: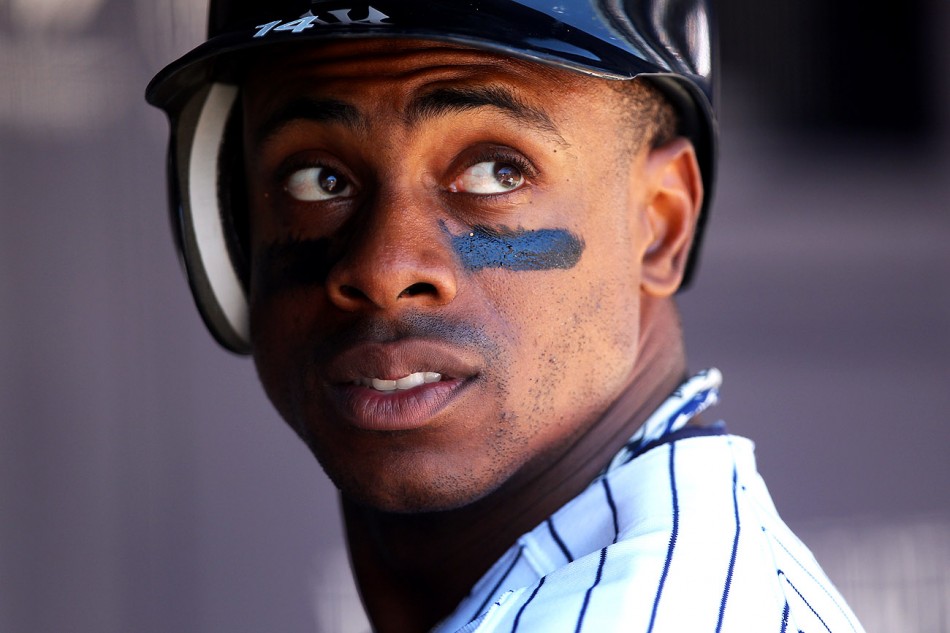 Robbie Cano jokes around with Nick Swisher: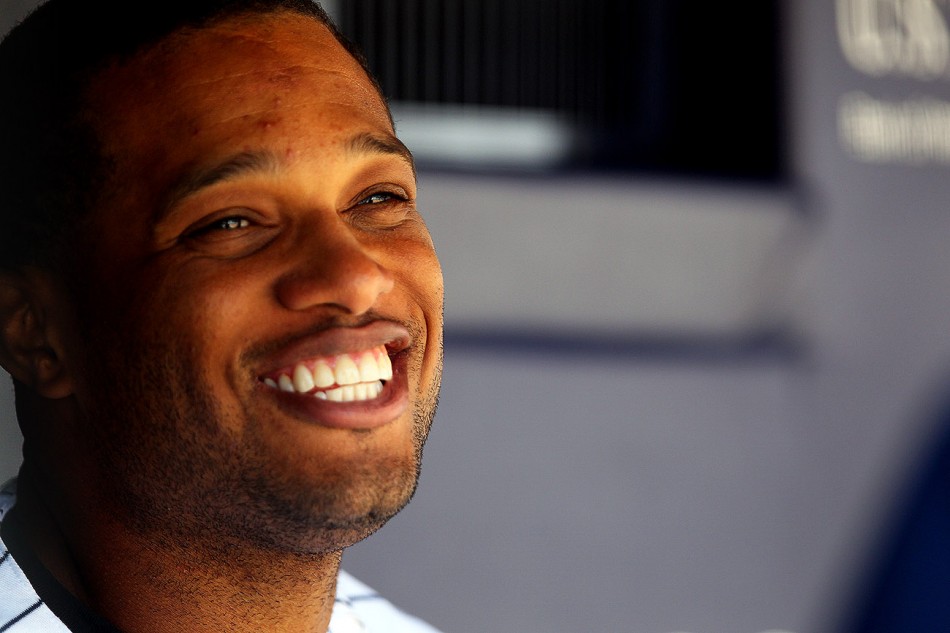 Granderson sends a ball to the wall, but not quite enough: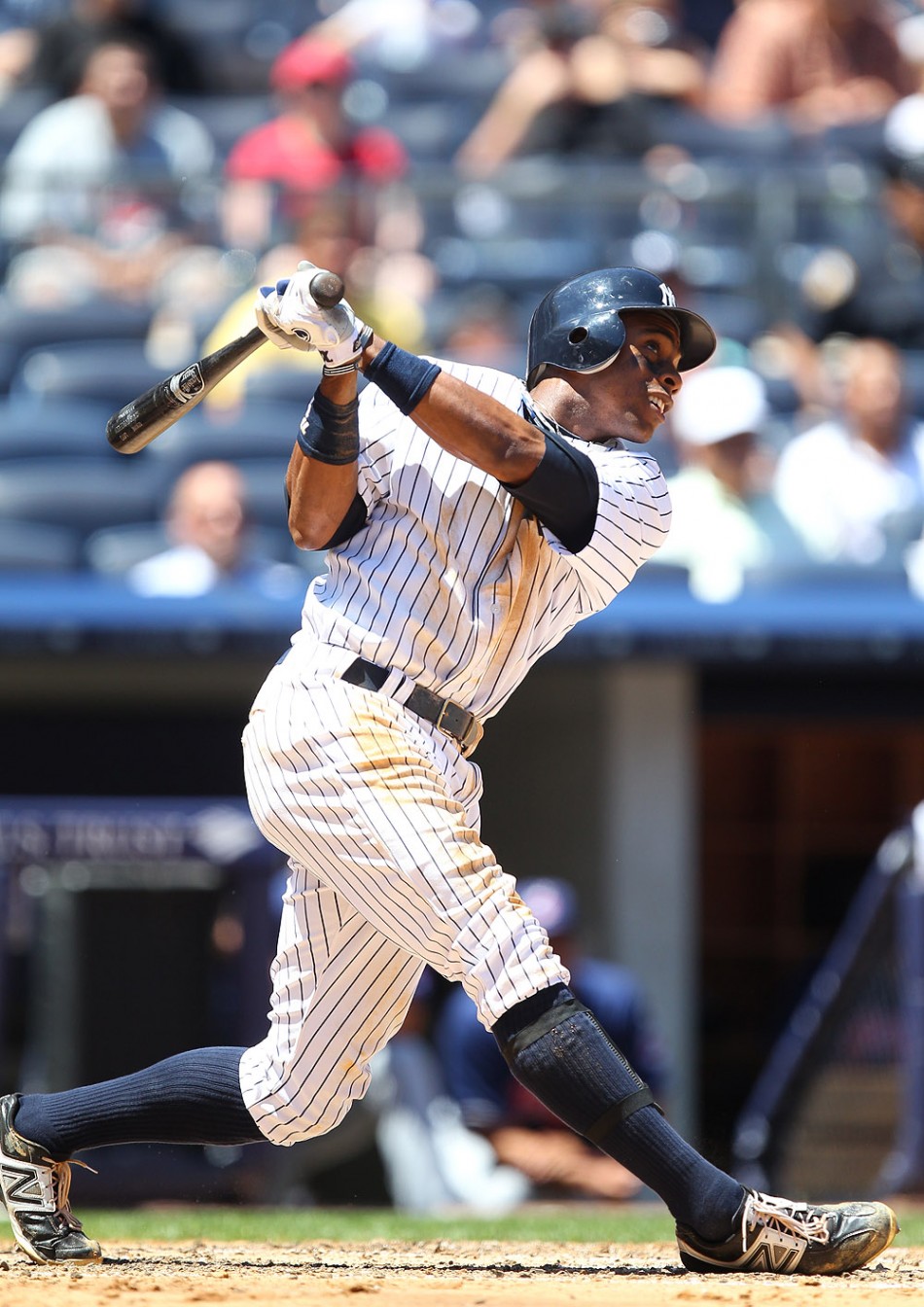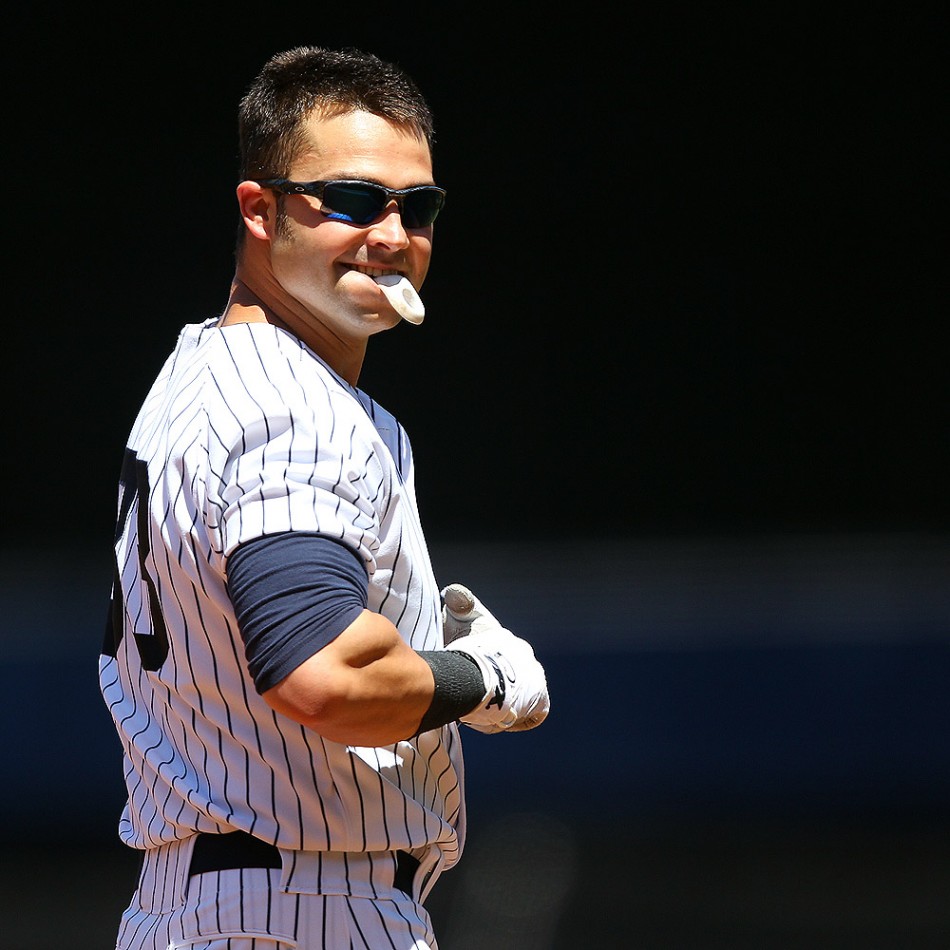 Swisher was his usual self after popping up to end the inning: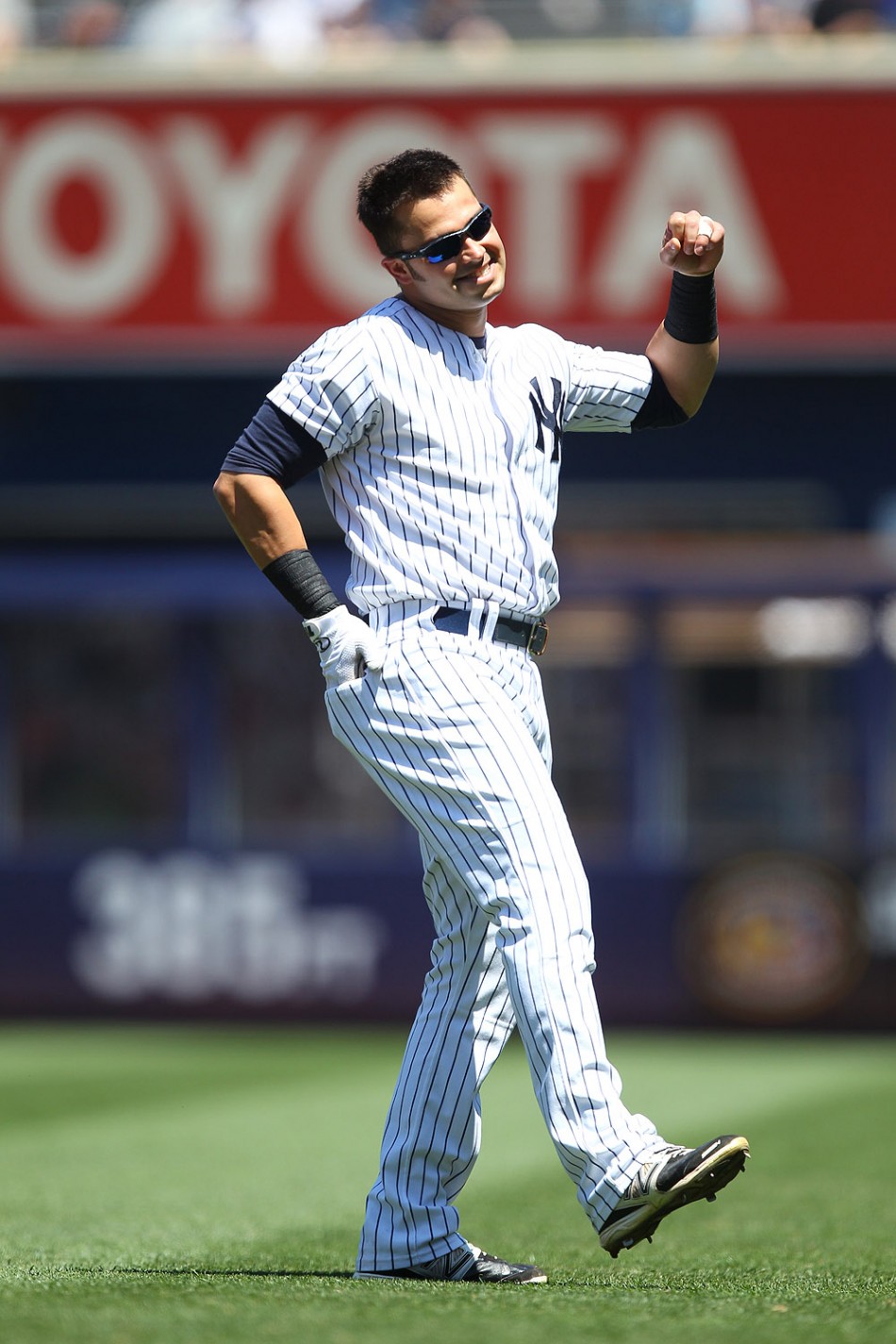 Another dugout portrait of Grandy: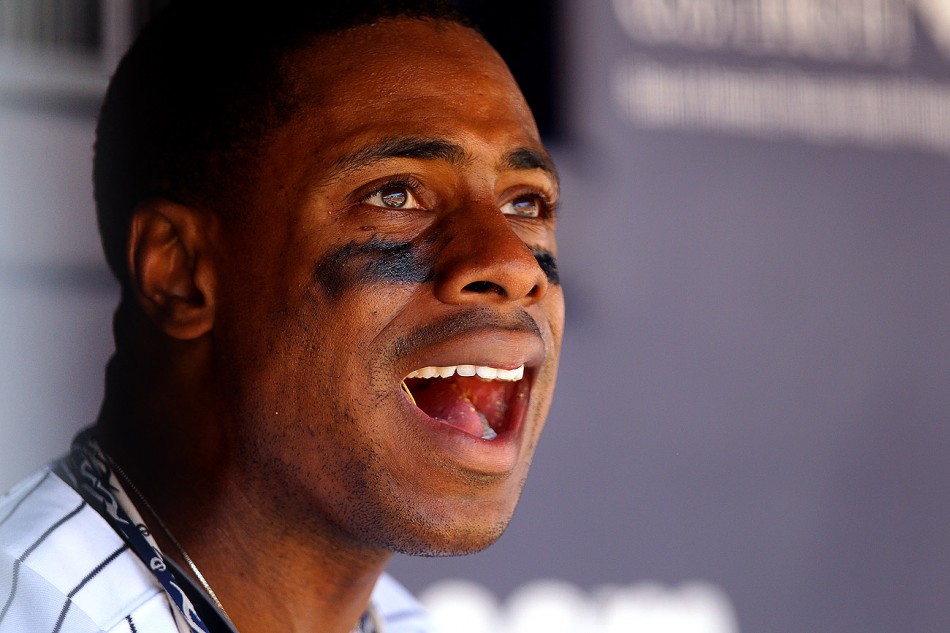 Here's corner infielder Eric Chavez hitting a two-run double:
Raul Ibanez and Robbie Cano celebrate after scoring on Chavez's hit: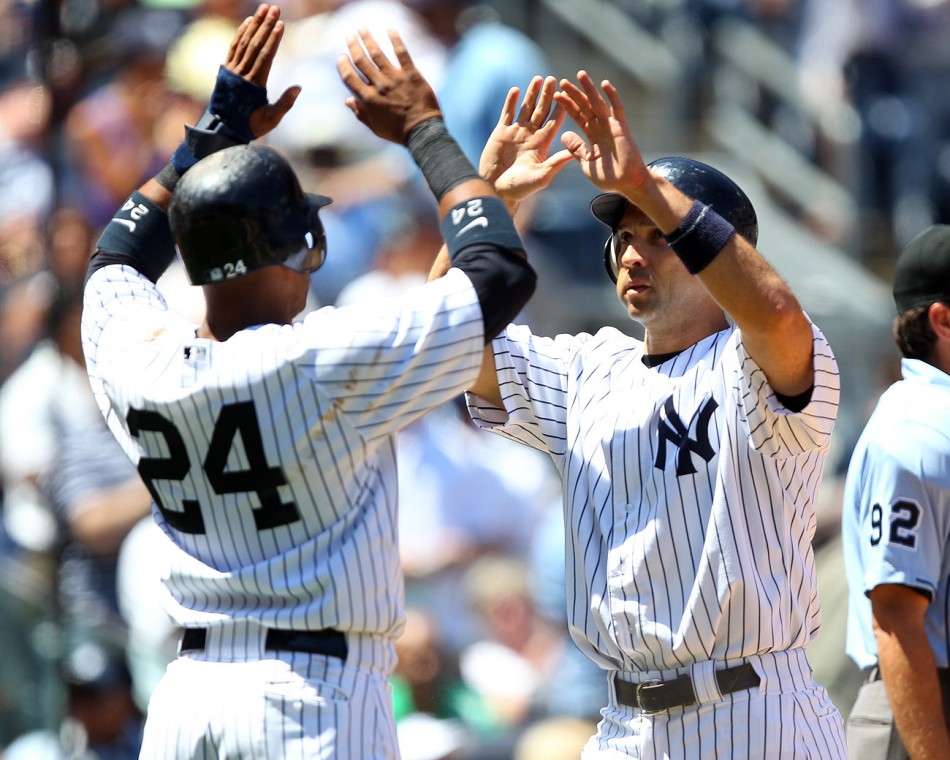 Pettitte threw a couple practice pitches infront of Joe Girardi and the Yanks' medical staff, and he opted to stay in the game. But after throwing one pitch, he motioned to the dugout and took himself out. Later, we learned he'll miss six weeks with the fracture, and the news comes after ace CC Sabathia went on the DL earlier in the day. Not good.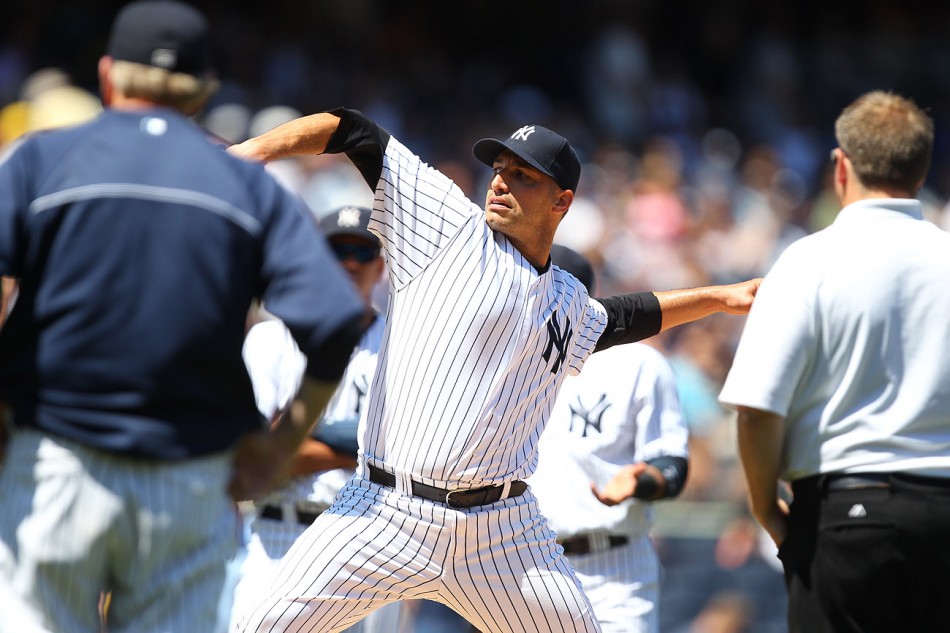 Jason Kipnis hits a bloop RBI single off Clay RapadaL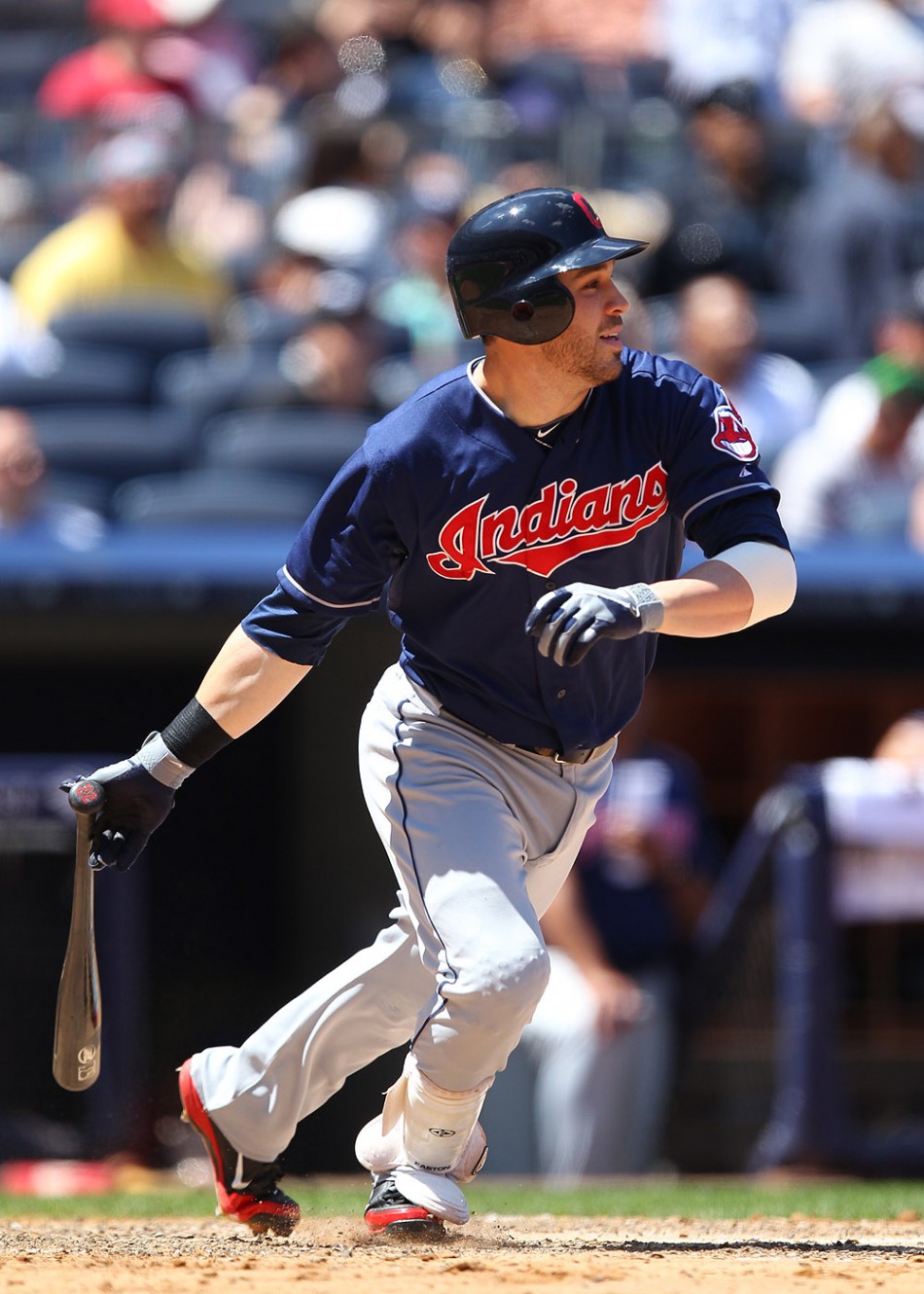 Freddy Garcia, who will now move back to the rotation, pitched well in long relief: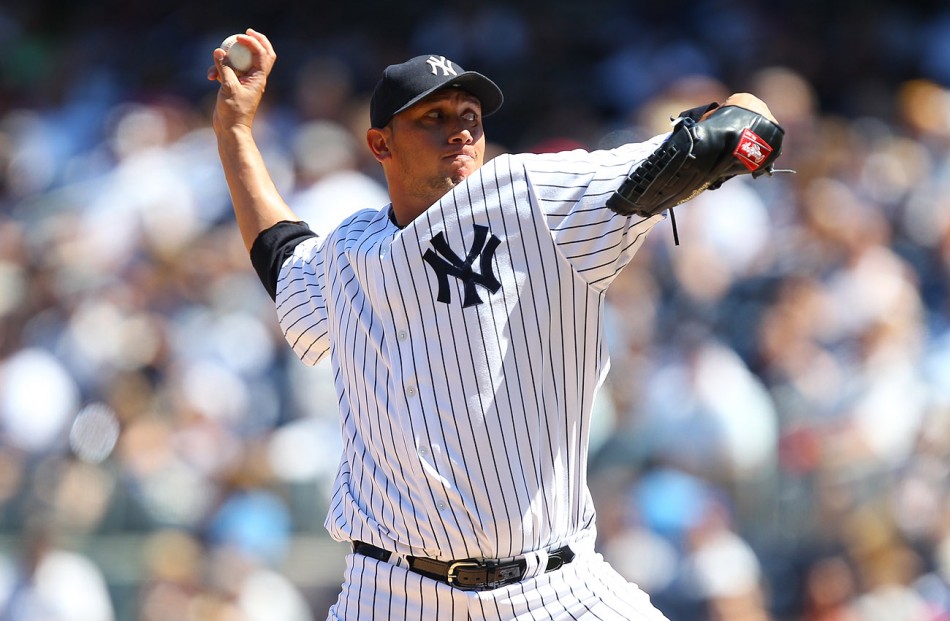 A-Rod bloops a single to right, setting up a two-run go-ahead homer by Cano: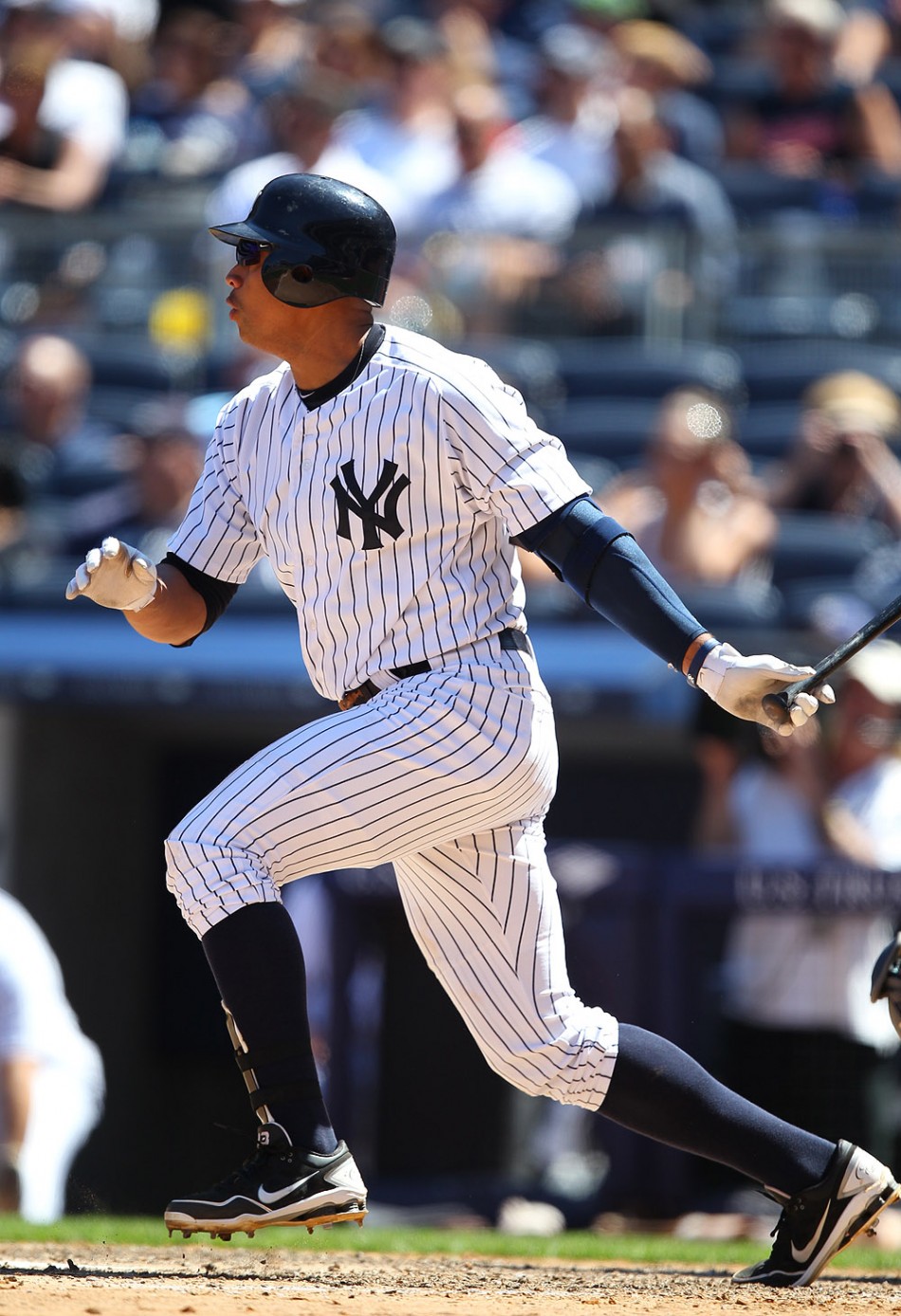 Cano watches his two-run shot sail out to left in the sixth:
A-Rod and Cano celebrate the home run at the plate: