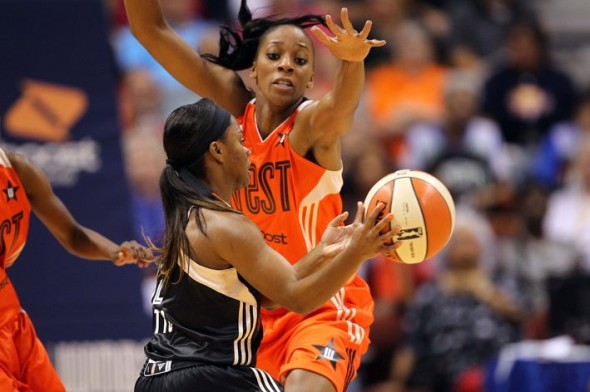 I've been a little surprised (in a good way) to see how many of my images have been published from the WNBA All-Star Game this past Saturday. Here's a quick look at where some of my photos found homes.
As frustrating as it was to shoot teams wearing uniforms without numbers (and not having any prior knowledge myself of who's who), the subjects themselves made for nice imagery since, it being an All-Star game and this being the close-knit community of the WNBA, every player seemed to be genuinely happy to see each other. In other words, a lot of smiling and laughing. This shows just how much of a fun sport the WNBA really is and maybe why people gamble with WNBA Vegas odds!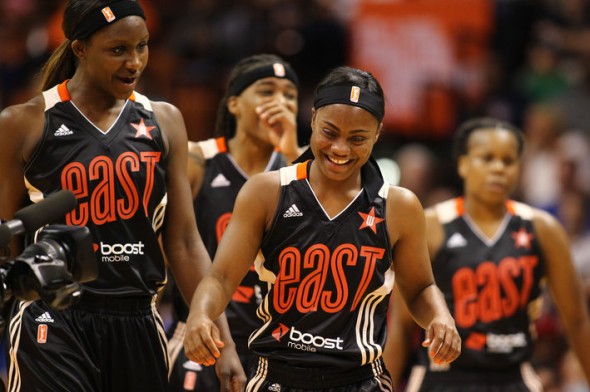 Here's a photo of Eastern Conference guard Ivory Latta (12) of the Washington Mystics that was featured on Yahoo! Sports.
Here's another that made it to Yahoo! Sports' Canadian site.
This Bleacher Report recap features four of my photos: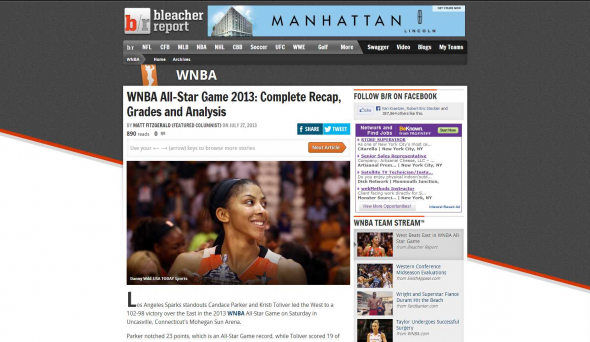 I of course was shooting this game for USA TODAY Sports, and although they didn't run any coverage in Monday's newspaper, they did use some photos after the game online. And speaking of USA Today, you can see some of my recent work published by the site here.
ESPN.com grabbed a couple photos, including this one on an ESPN W column: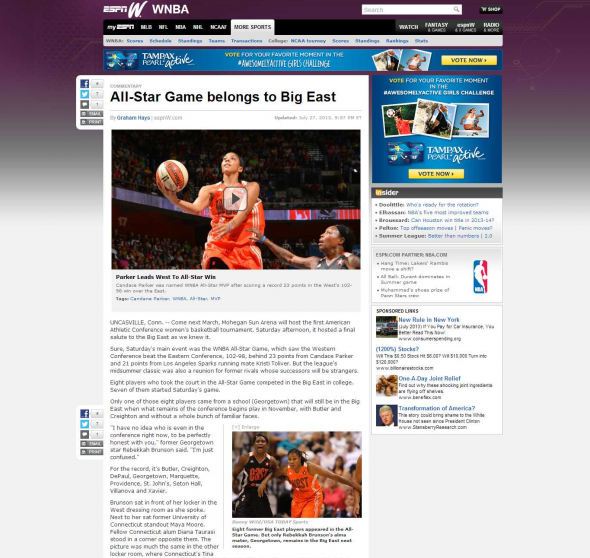 SB Nation picked up a bunch of my photos, including this one of Ivory Latta nearly winning MVP.
Here's another, with an odd caption.
A mid-season WNBA report card with one of my photos.
The photo used here is one I took with my iPhone 5! Pretty sweet.
This shot of MVP Candace Parker was the first image I transmitted after the game, before figuring out how to ID everyone else I photographed.
The Indianapolis Star used a pair of my photos in their story.