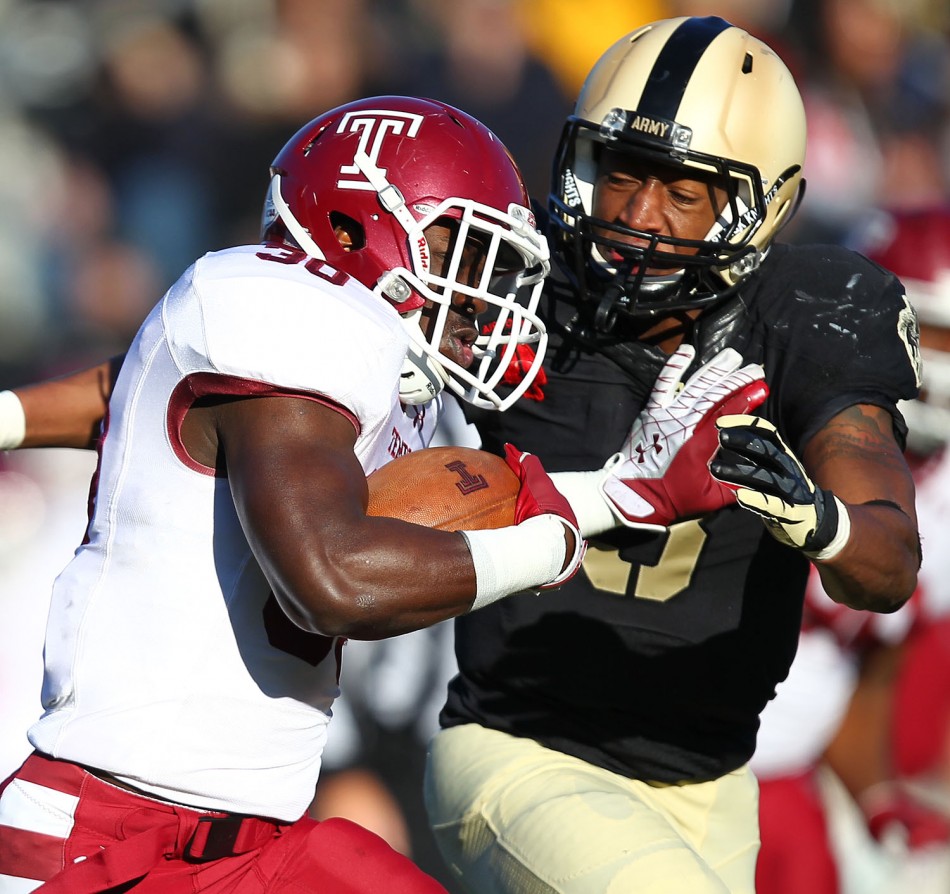 You know what was worse than Army's 63-32 loss to Temple last weekend? The rest of my week. I lost my girlfriend, my relationship with my dad, endured the end of my parents' year-long divorce trial, braced to lose my house and generally have been a mess missing an incredible girl who I let slip away.
Meanwhile, Army fell to 2-9 with more inconsistent play, handing Temple an easy win on an otherwise beautiful day at West Point. 
This was a forgettable performance by Army, and sadly, it was the final home game for some fine seniors on this team, most notably Trent Steelman, a quarterback who has re-written the academy record book for yards and touchdowns by a signal caller. You can see additional photos from the game on Army's website:

Before the game, graduating seniors were joined by family members and/or special guests to be recognized for their careers. Here's Waverly Washington with an officer: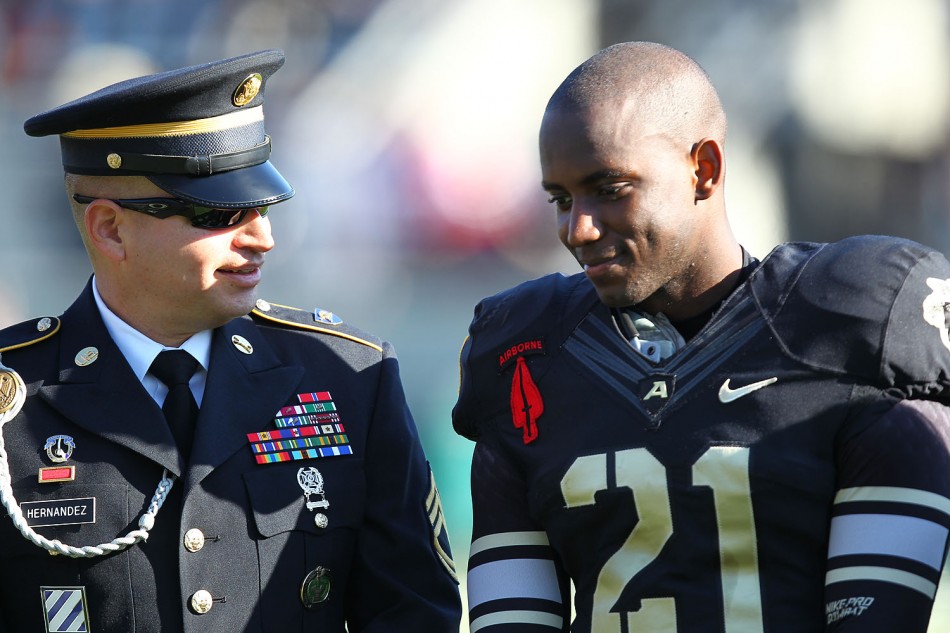 For just the second time in seven  home games, the parachute team jumped during pre-game ceremonies. What's the best way to shoot the jumpers? I dunno. I've been trying to work in the cadets on the field as a foreground for the jumpers and the stadium: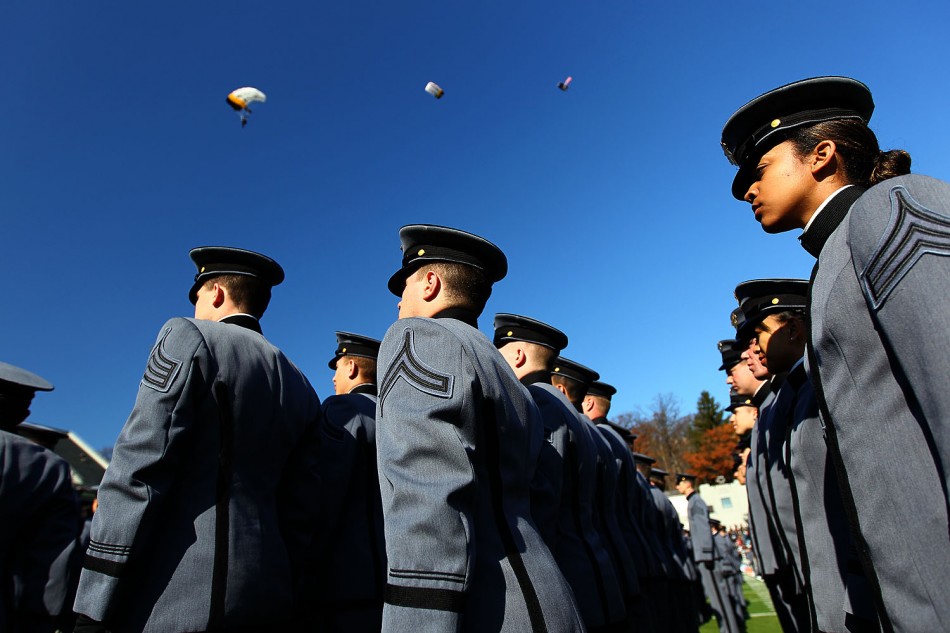 Here's the final jumper with the American flag, which I framed here with my 16-35mm: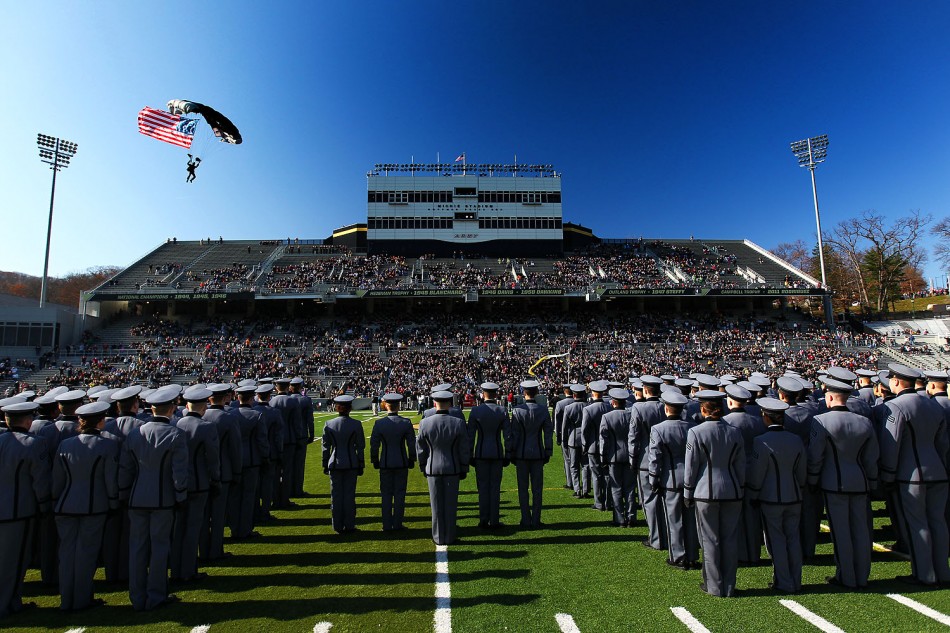 Army donned patches of the U.S. Army Special Operations Command: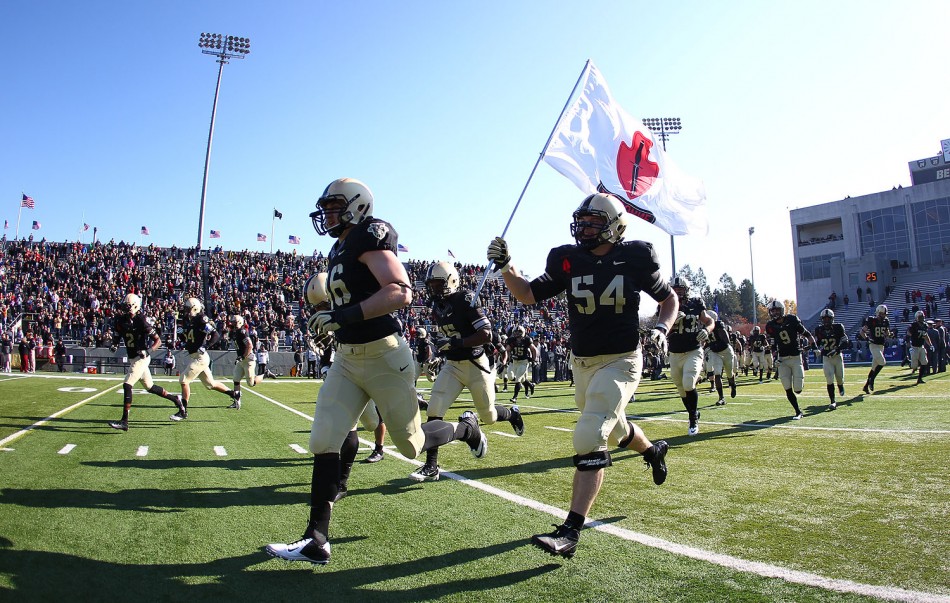 Temple's Montel Harris had one of the biggest days for a running back in NCAA history, rushing for 351 yards and seven touchdowns. Video game stats against a defense that sometimes looks lost and other times steps up and beats a good team. On this day, no one could stop Temple's rushing offense.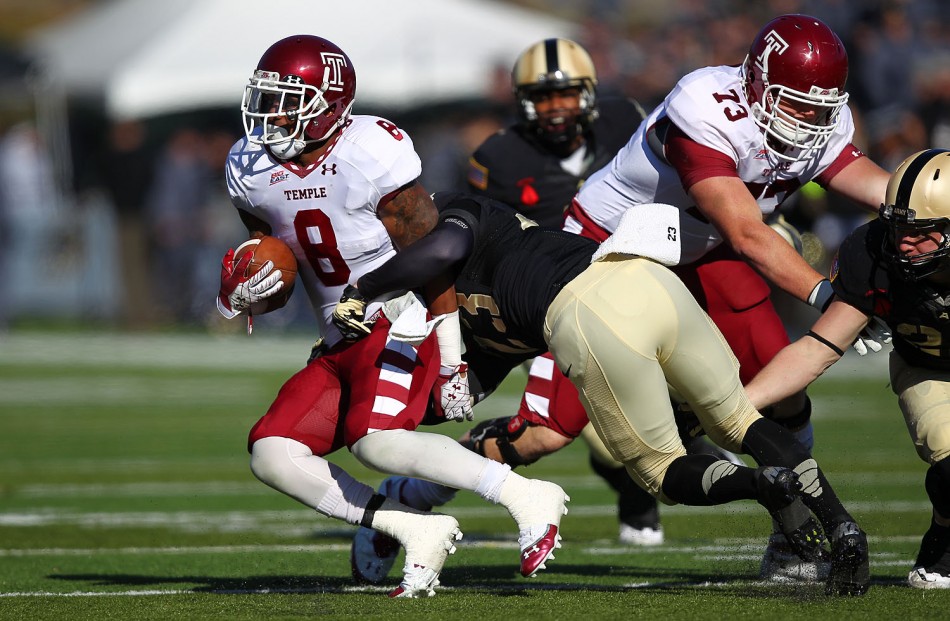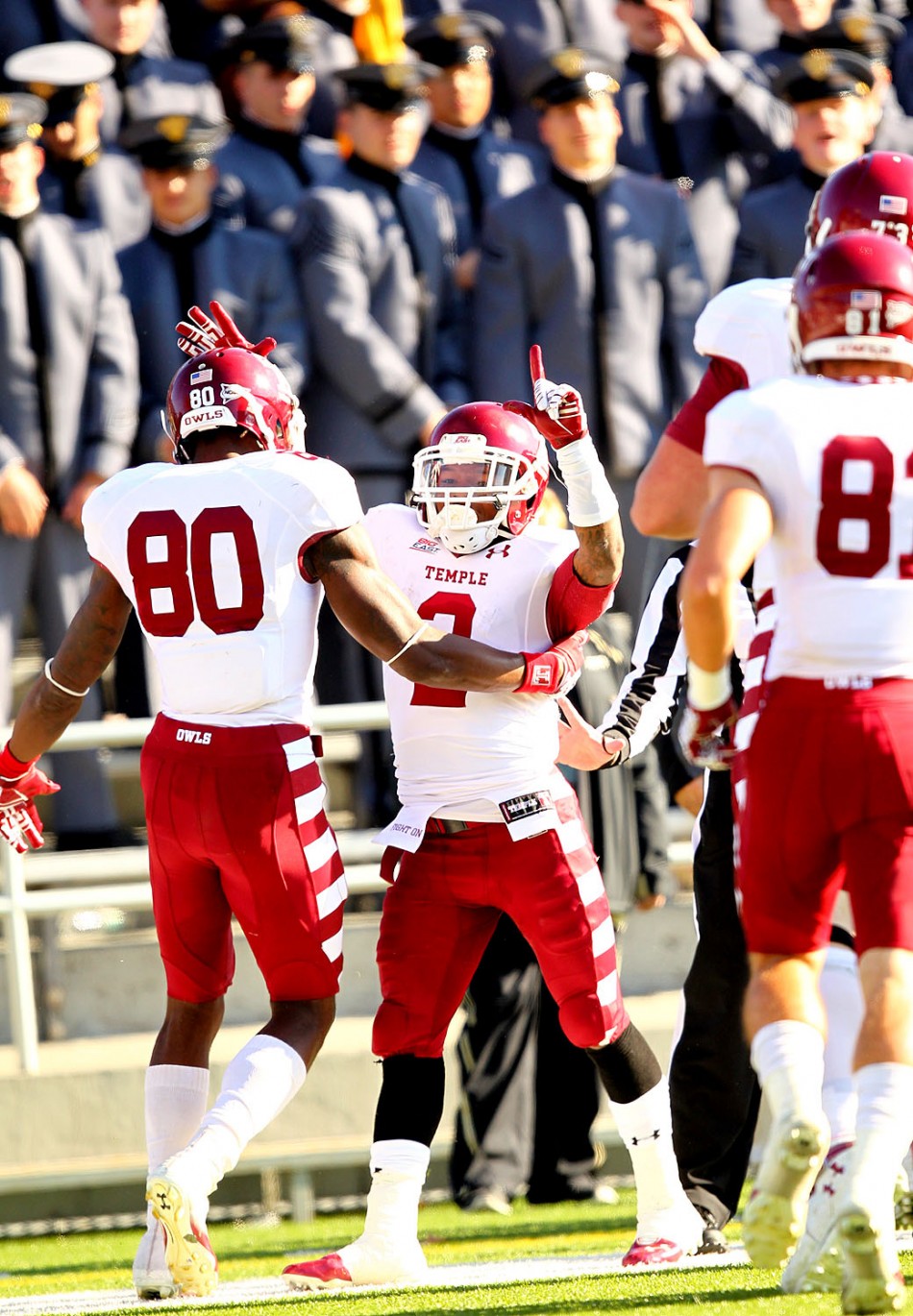 US Presswire asked me for some helmet photos: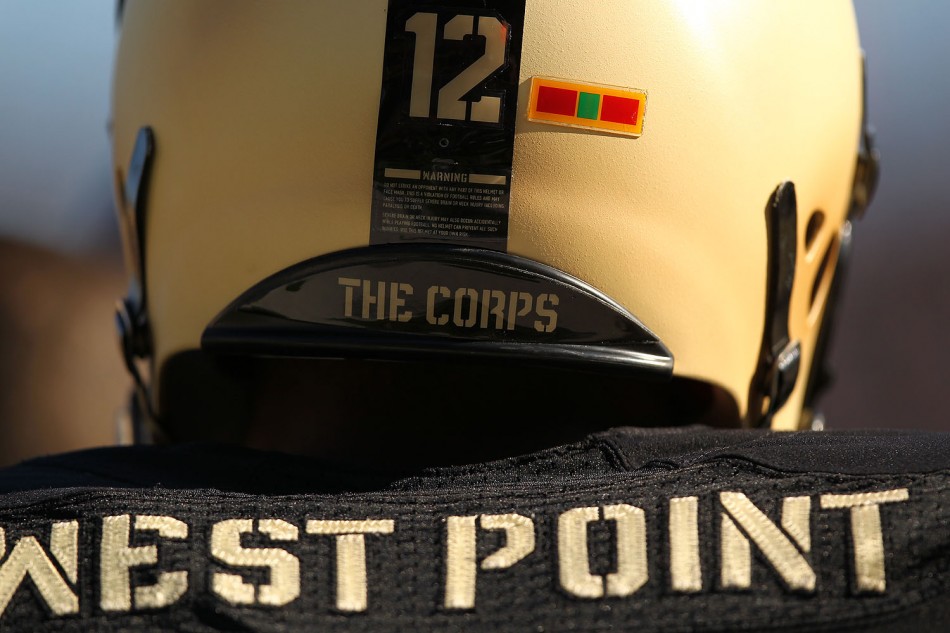 The sun for this game was very harsh from the south endzone. With Army running into the sun, I actually set my white balance to the cloudy setting and got a nice warm feel to this one of Steelman scrambling:
Not too long later, though, the ball was quickly going back the other direction. No white balance setting or sun angle could make the scoreboard look much better: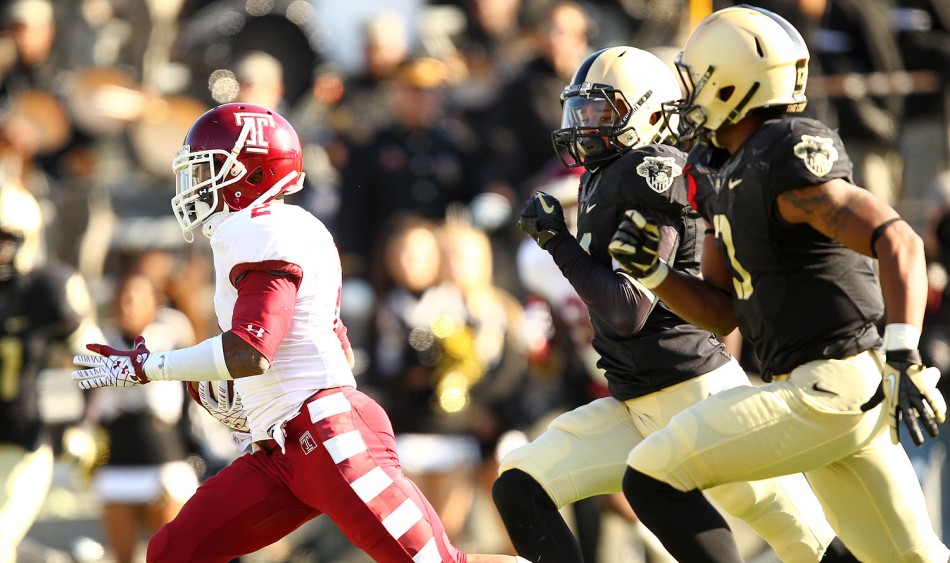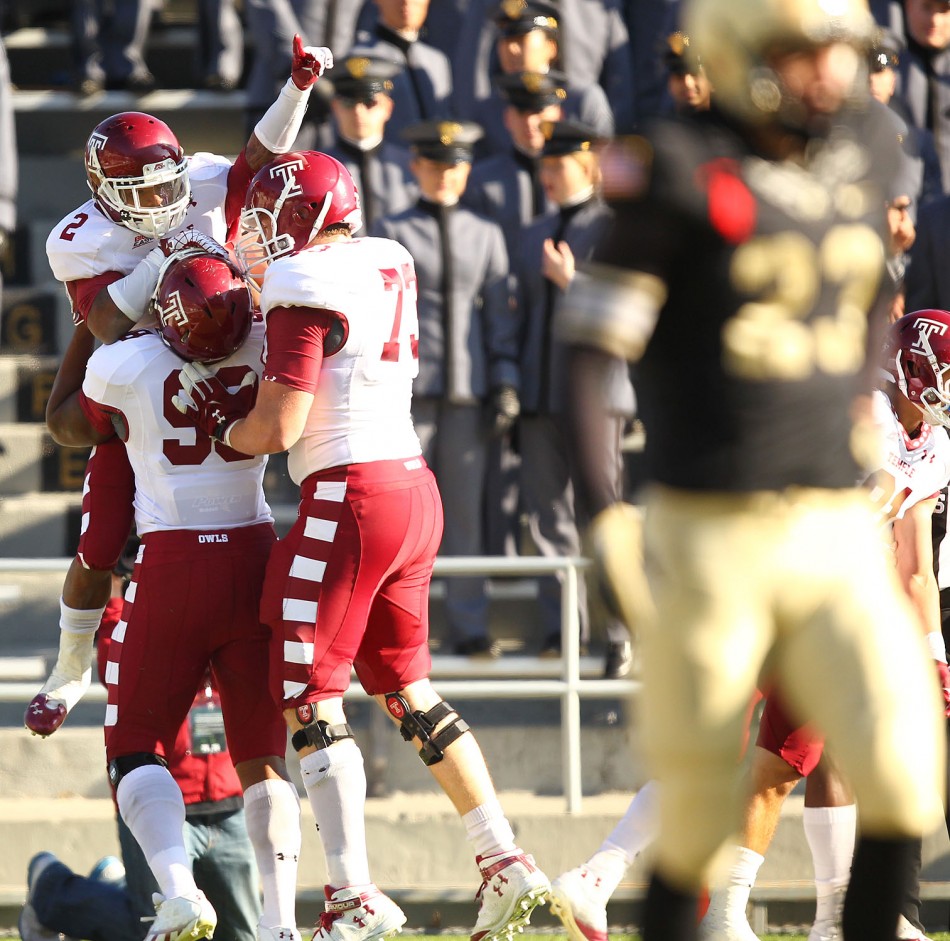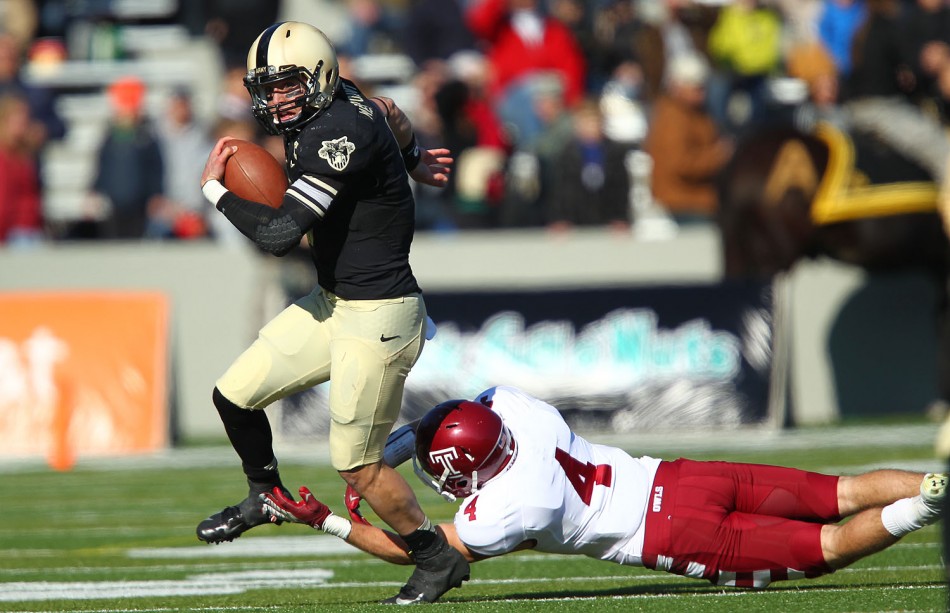 This shot of Steelman leaping over bodies was featured in ESPN.com's Best of Week 12 Photo Gallery. That's 7-for-7 now for me this season with ESPN photos of the week. Evidently it did not impress my girl: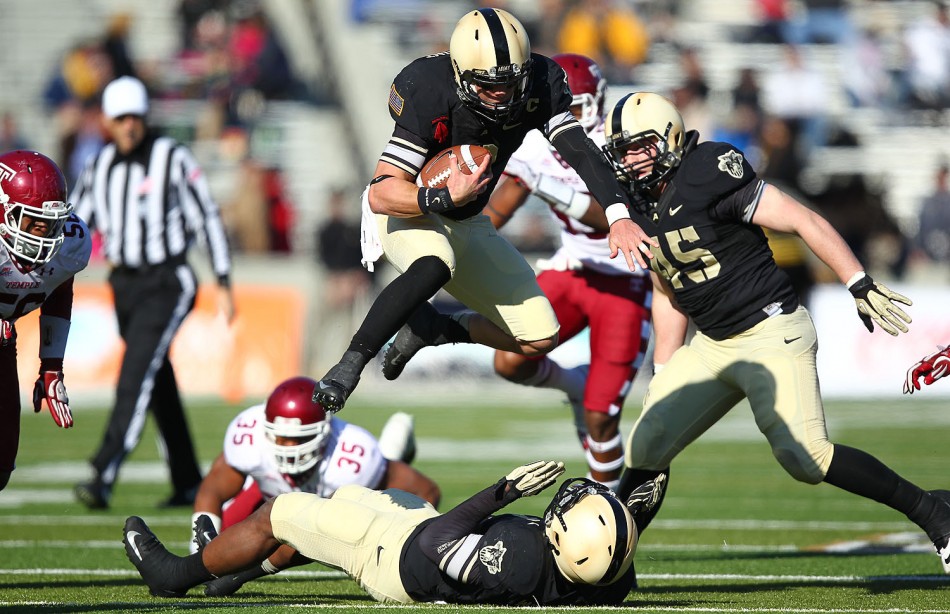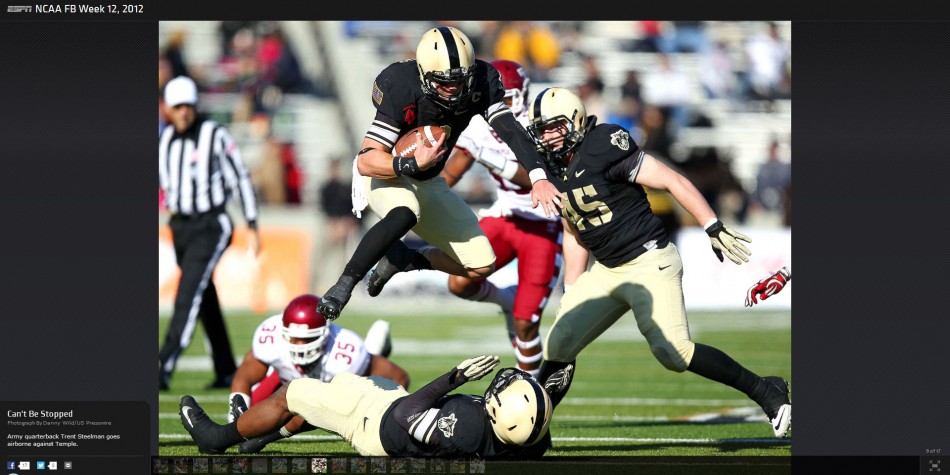 Here's the supe, Lt. General David H. Huntoon, Jr. taking a ride on one of the Army mule mascots during a break in the action: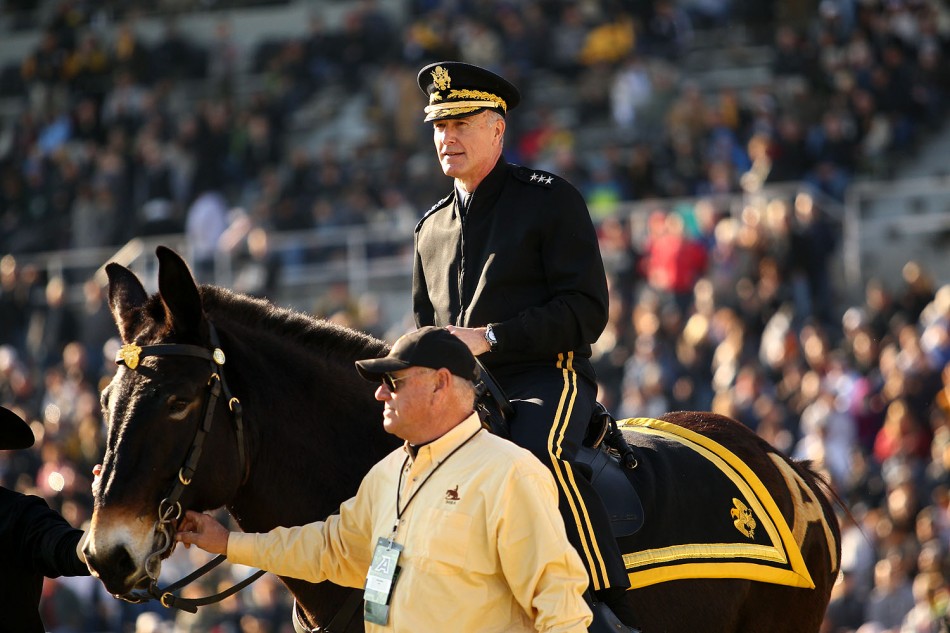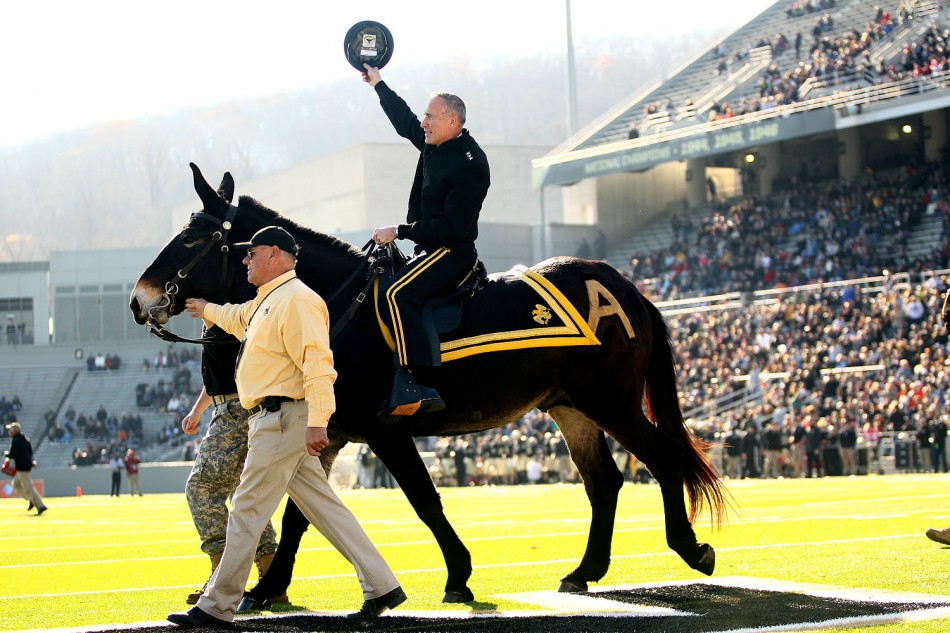 Larry Dixon rumbling for yards: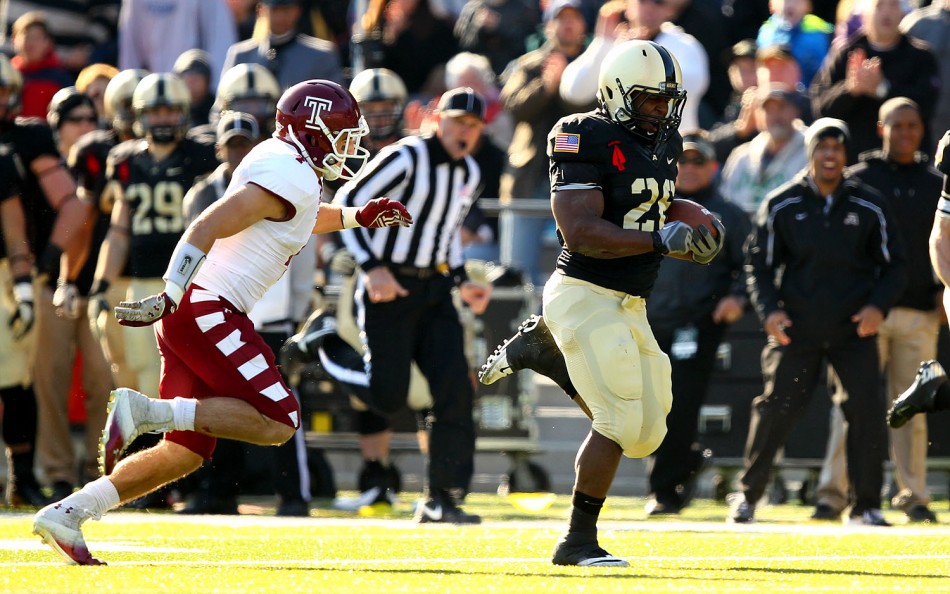 Halftime included a salute to the military, which involved the band playing some songs and cadets holding a field-sized American flag. I made my way up to the roof of Michie Stadium's Hoffman Press Box with a few minutes left in the second quarter to get ready for this flag shot. Never been on the roof up there but it was pretty nuts if you get jelly legs from heights. About three or four of my photos from the game, including a flag shot, made USA Today's Best of Week 12 gallery.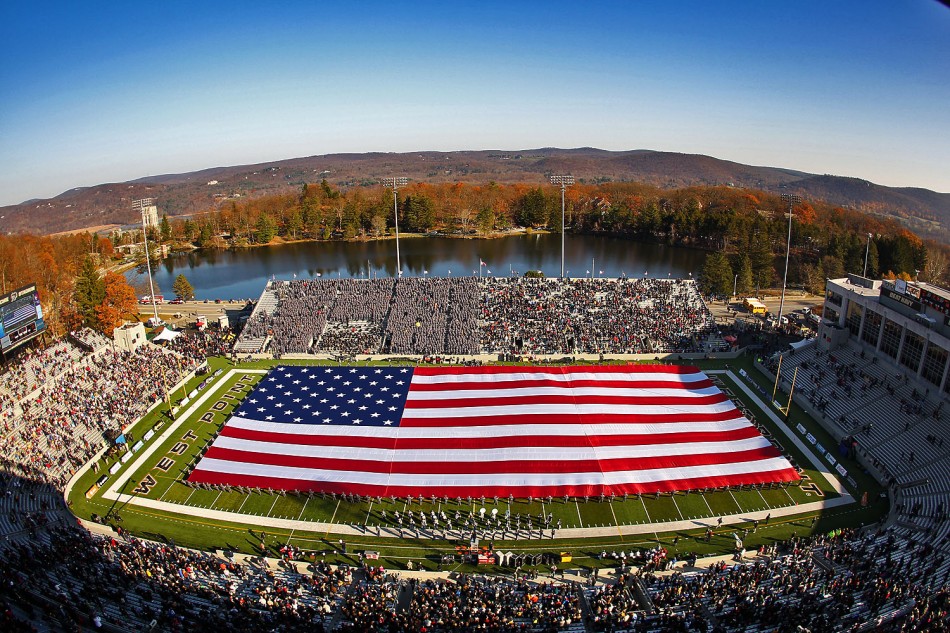 Back on the field, an airborne Zach Watts couldn't slow down Temple: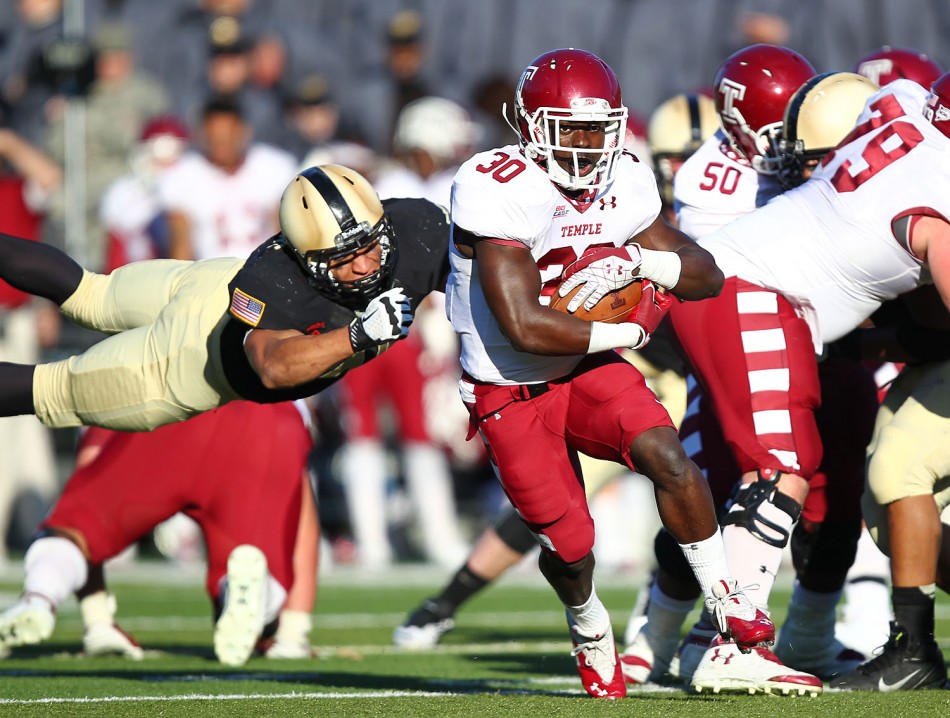 One of my shots of Harris made ESPN.com's Big East blog. Here's another shot that got published.
Here's a view of the Corps, which stands during the whole game: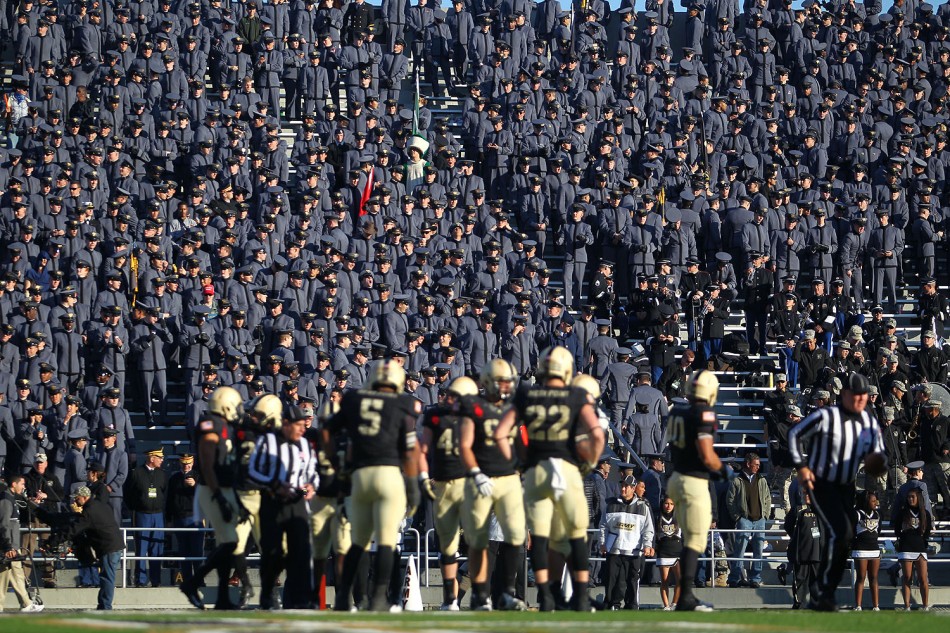 Raymond Maples running up the visitors' sideline: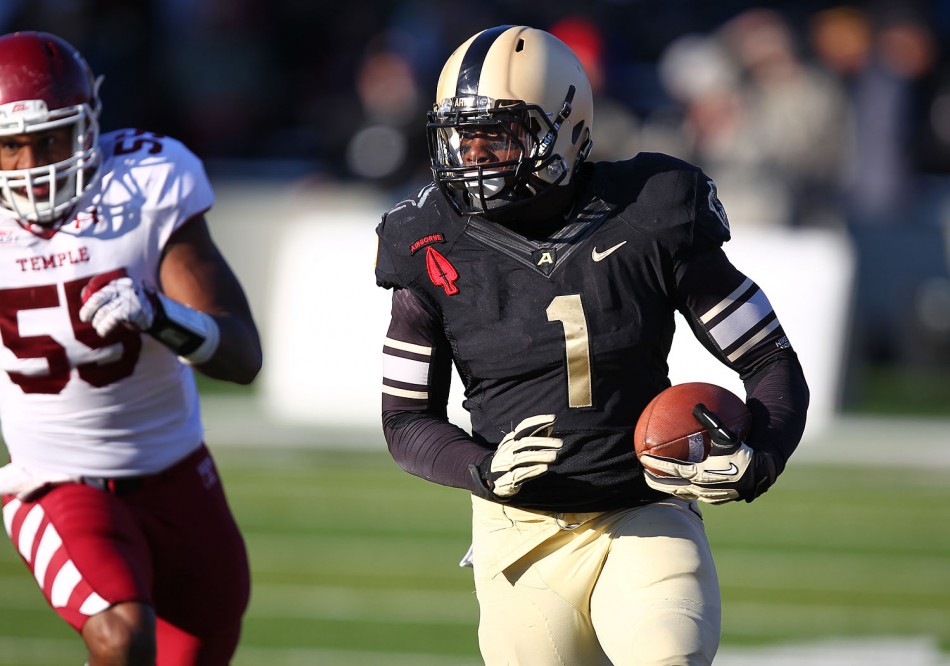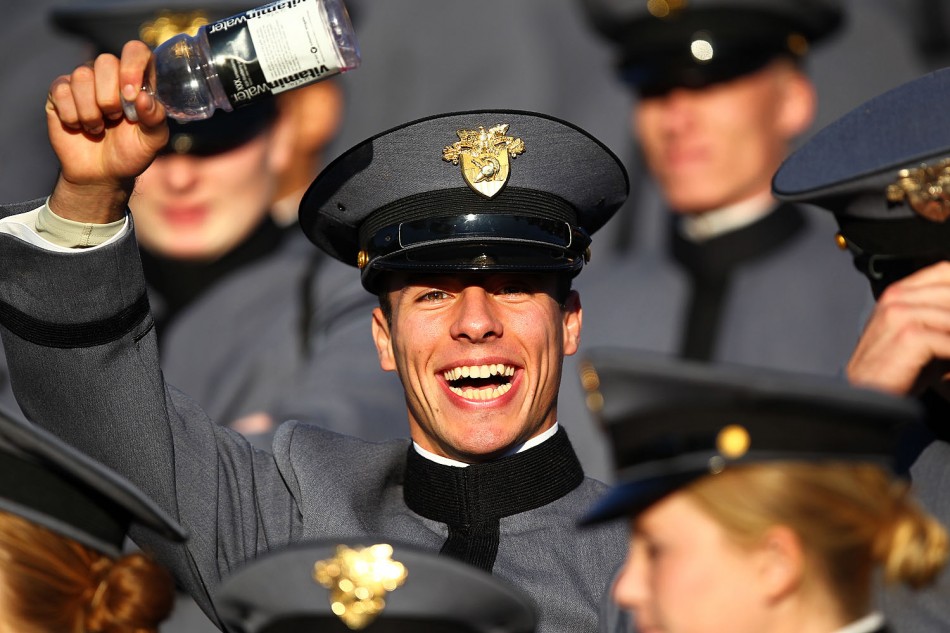 With the game out of reach, Steelman took a spot on the sideline in favor of plebe QB A.J. Schurr: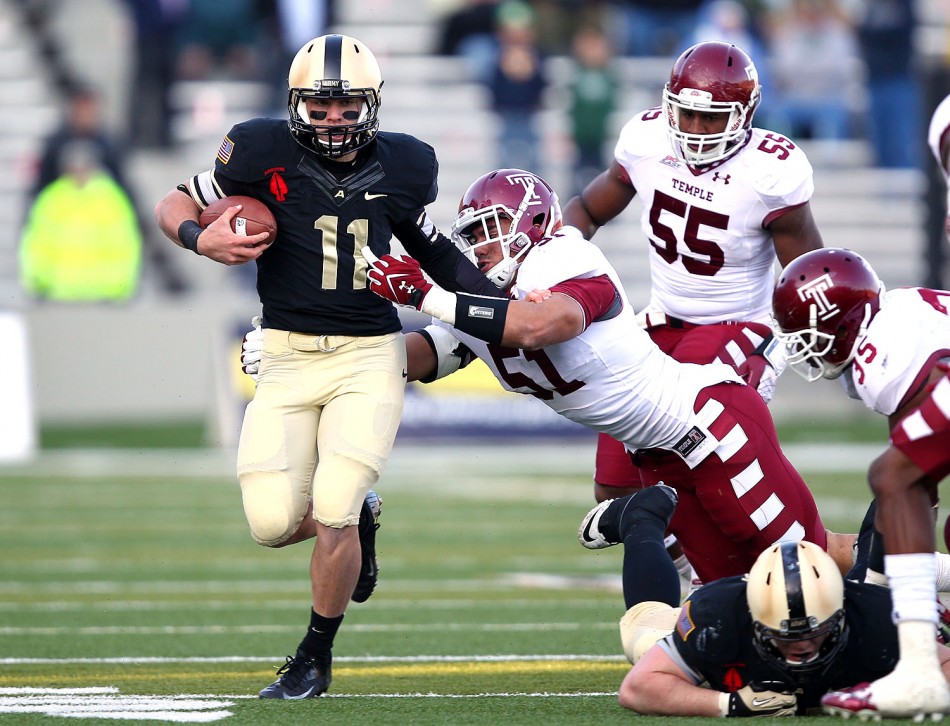 But Temple kept on pounding away…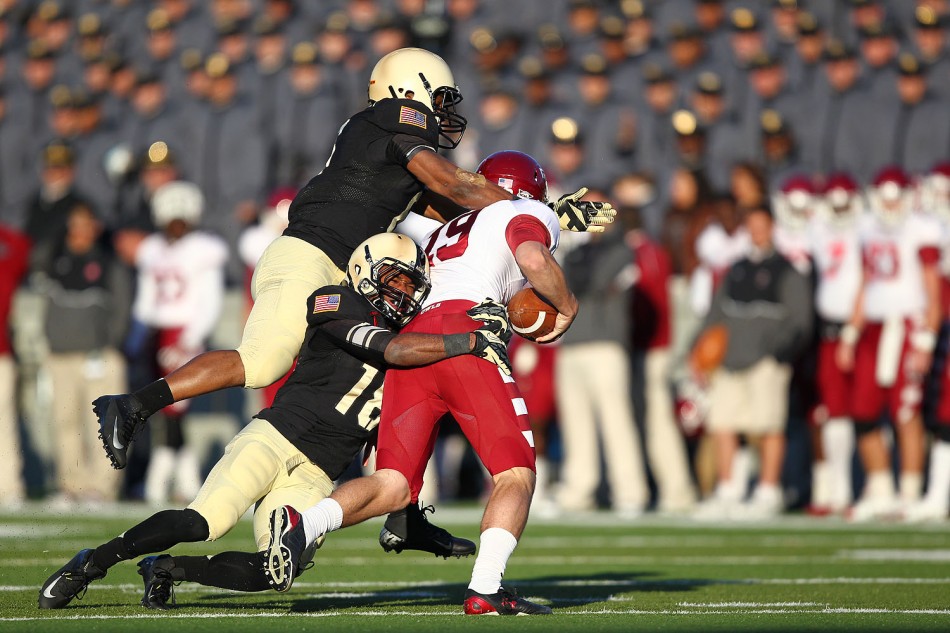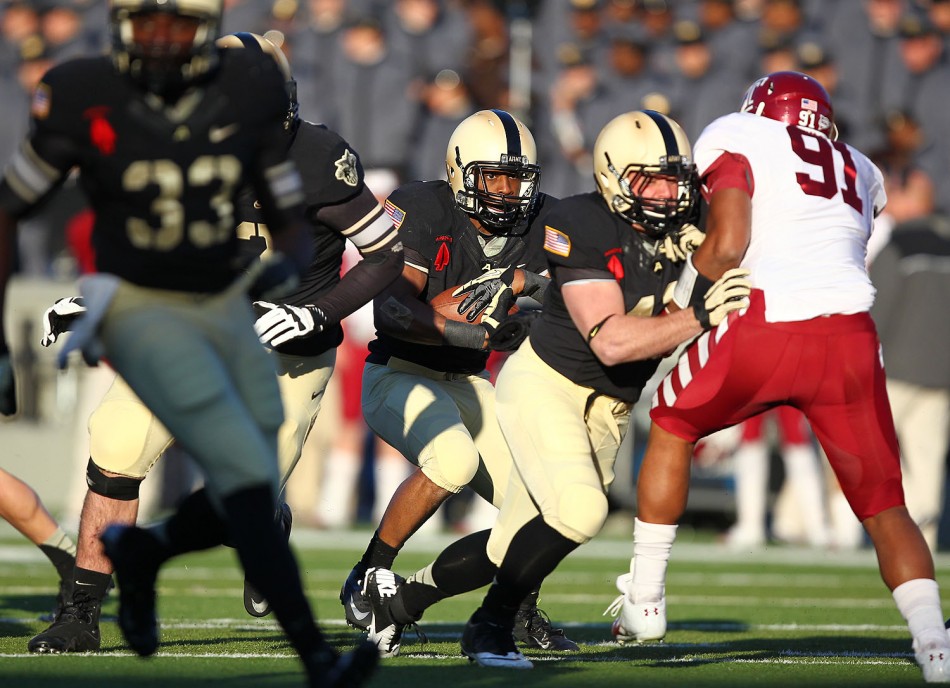 This has been a difficult year for me. When my dad walked out on my family last summer, we didn't know what our future held. Seeing my mom in so much pain was brutal to endure. I remember driving up to West Point one early morning that August to escape for a couple hours and shoot a summer football scrimmage inside Foley. Army games this fall have been brief breaks for me to forget my stress and focus on making some interesting images for a few hours every Saturday. I had hoped to take my girl Nikki to this Temple game, but… instead, it has been one of the hardest weeks of my life; I miss her like crazy.
Army's season ends Dec. 8 in Philadelphia against Navy.