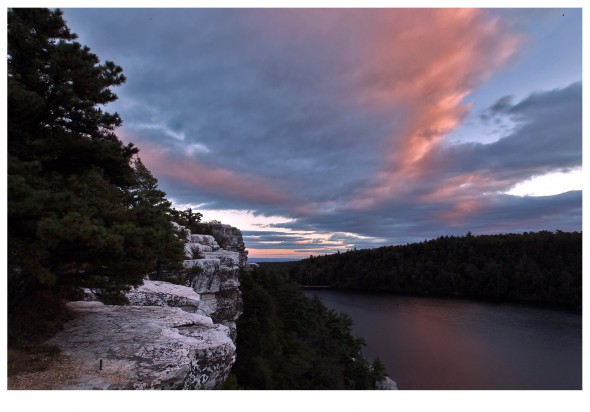 I pushed the limits of the park rangers on Sunday at Minnewaska when I captured some really nice sunset photographs from the cliffs atop the lake. Minnewaska closes these days at 7 p.m. (earlier now due to the sunset) and I managed to get back to my car at 6:58 p.m. with a pair of rangers waiting around to go home. It was worth the sunlight and photos, though.
So the day began at Karma Road at the end of Main Street in New Paltz, where I met up with my friend R.J. for lunch. R.J. has previously had some of his photography from his travels to Indian showcased at Karma Road (a vegan/organic/all-natural cafe). After having smoothies, I took him over to see the view from the Wallkill Valley Rail Trail near Tantillo's Farm Market.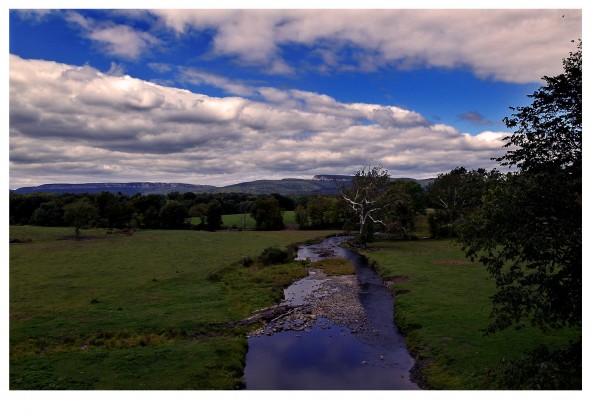 You can't go wrong with the view from this little foot bridge over a small creek — we were hoping some of the farm's cows would be in the photo, but they weren't around. Still, a nice view on a beautiful day of Mohonk in the distance.
From there, we headed up the mountain and stopped by the Mohonk Preserve visitor's center, which is worth seeing if you're going hiking. It's free to visit, they have lots of information available to hikers and there's a nice 10 minute movie you can watch from a mini theater about the area and it's history and importance as a wildlife conservation area.
We then drove up to Minnewaska State Park Preserve and made our way down to Awosting Falls, which was running pretty meekly again and was filled with some brightly-clothed tourists (not ideal for photos). There are some hints of autumn color, though, this being Sept. 22, the first official full day of fall.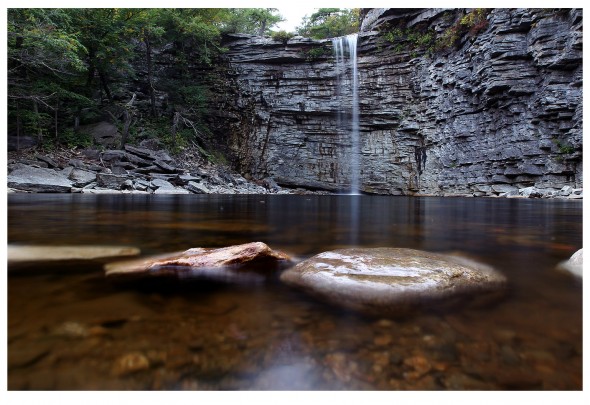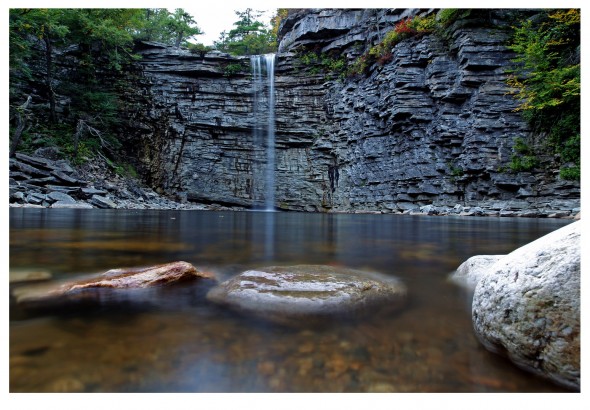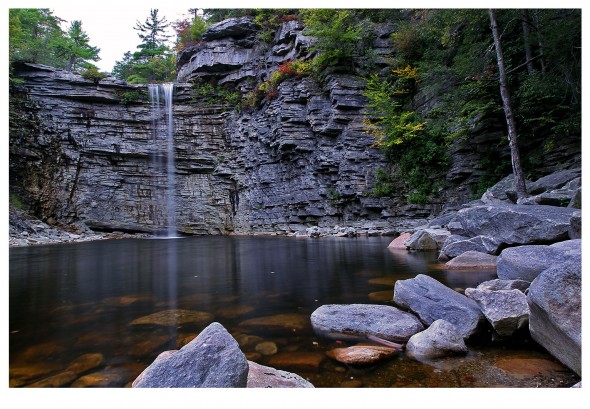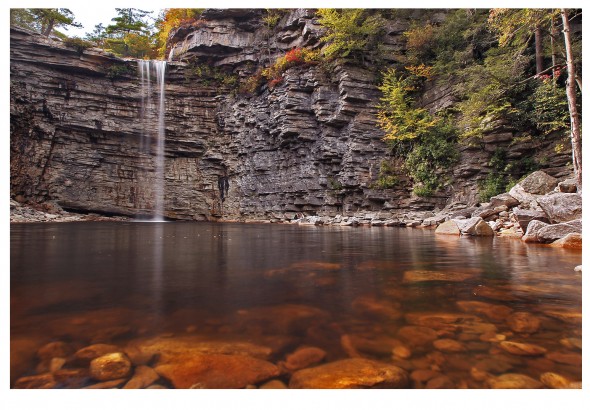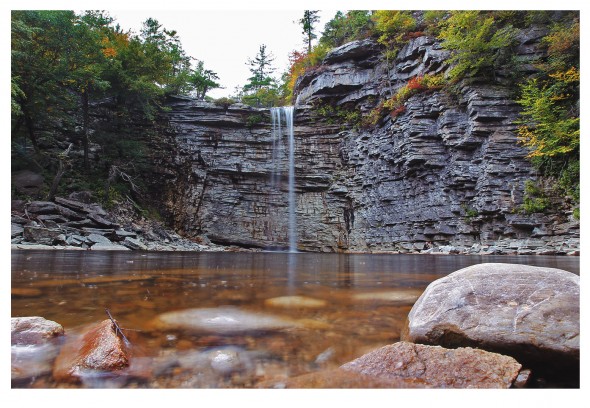 After spending an hour or two at the falls, we walked up above to the Peters Kill for a few photos
Hard to leave, but we went back to the Challenger and drove up to the lake. Following the red blazes, we took the usual lake hike trail around Minnewaska (the first half, if you're starting down near the swimming beach, isn't that thrilling). We had about an hour and a half to do the loop and it worked out perfectly as I reached the Cliff House cliffs just around before sunset.
So here's the first photo I took up there before sunset. A couple was somewhat rudely taking their time posing for dumb photos of each other on the lower rock here, so I just sat there, framed my shot and waited for them to leave. Finally they bailed and I got this image, working in a puddle that reflected the sky. I liked the leaning white birch tree on the right as well: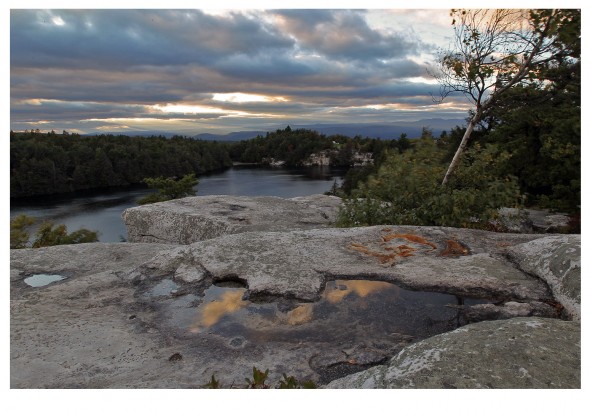 Finally the sun started going down a bit more and the clouds were perfect. I moved to the edge to work in this small puddle and the red tree on the left side. I edited this image on my iPhone 5, believe it or not, using an app called Mextures, in which I added a layer that helped warm the sky and rocks.