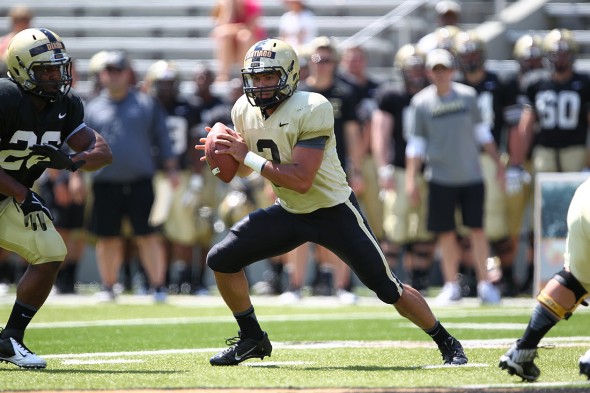 Junior quarterback Angel Santiago was named the starter for Army's 2013 season on Wednesday, ending a summer training camp battle with sophomore A.J. Schurr.
Santiago saw action as a freshman in 2011 when Trent Steelman went down with a variety of injuries, appearing in four games and starting one against Rutgers at Yankee Stadium. He's expected to start West Point's season opener on Aug. 30 against Morgan State, although Army head coach Rich Ellerson said both Santiago and Schurr will see time in that game.
"Angel is the starter but we will use two quarterbacks against Morgan State," said Ellerson.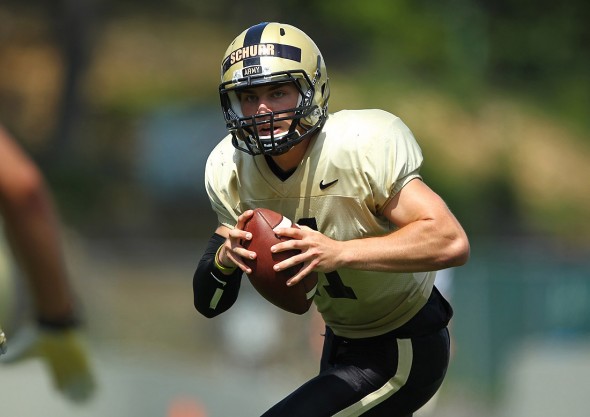 Schurr saw limited action last season, mostly late in games, and brings more of a passing depth to the offense from what fans have seen the last four years. Based on what I saw at Army's final scrimmage this past weekend, I would expect to see more passing formations and plays this year, although Army is built around running, so there aren't any real game-changing wide receivers out there.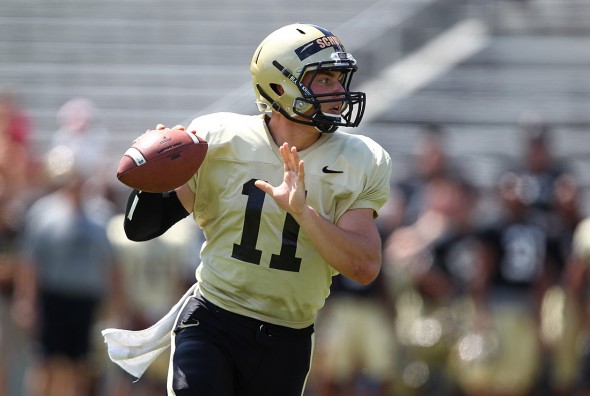 Schurr played in five games during his plebe season of 2012 while completing 8-of-18 passes for 130 yards and a pair of touchdowns. He rushed 12 times for 47 yards.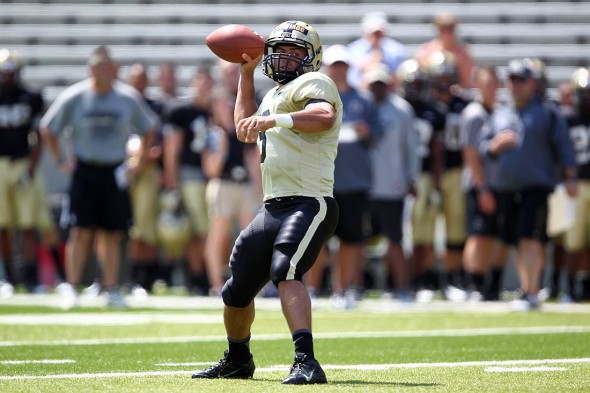 The Record's Sal Interdonato had more on Ellerson's decision.
"Clearly, [Santiago] had the better preseason," Ellerson said. "He came out of spring ball a little bit behind, but as I said then, it was very competitive and certainly not decided. He's had the better training camp. That's pretty clear. That's not to say when we start playing we are going to believe what we see when we get going. We still obviously think an awful lot of A.J. A.J. has a role."
It was sort of my impression going into this summer that it was Schurr's job to lose in camp, although I could be wrong on that (Schurr was, indeed, listed as the No. 1 QB on Army's depth chart). I also get the impression that we may see both players as starters this season depending on how they perform with the offensive unit and, of course, health. In fact, Ellerson basically said the job isn't set in stone.
"There's a lot more of this story to come," he said. "That's where it is today."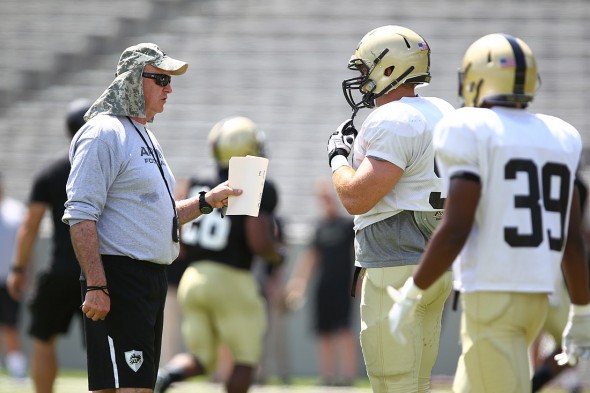 Sal said Santiago found out he got the job during practice on Wednesday.
"Once we started working out in the offseason, that's when things turned on for me and got really hot," Santiago told The Record. "After all the hard work that I did put in, I thought it definitely carried over and now I'm more focused on getting the timing down and being fundamentally sound as an unit. Once we hit that, come nine days (against Morgan State), we are going to hit the ground running."
I think every Army fan paying attention realizes this will be a [bumpy] transition from Steelman's leadership and general reliability, although Army finished just 2-10 with the veteran behind center last year. Santiago and Schurr will both have to polish the option offense, something that Steelman mastered, while adding in some passing threats.
Both will be throwing to a receiving corps that includes Anthony Stephens (below), Patrick Laird, Ejay Tucker and Chevaughn Lawrence. I'm hopeful we'll see more short passes to the talented running backs like Raymond Maples, Terry Baggett and Larry Dixon. Army also has options out of the backfield like Trenton Turrentine, Lawrence Scott, Hayden Tippett and Stephen Fraser — Fraser saw time as a kick returner last year, while Julian Crockett got some reps there in the scrimmage.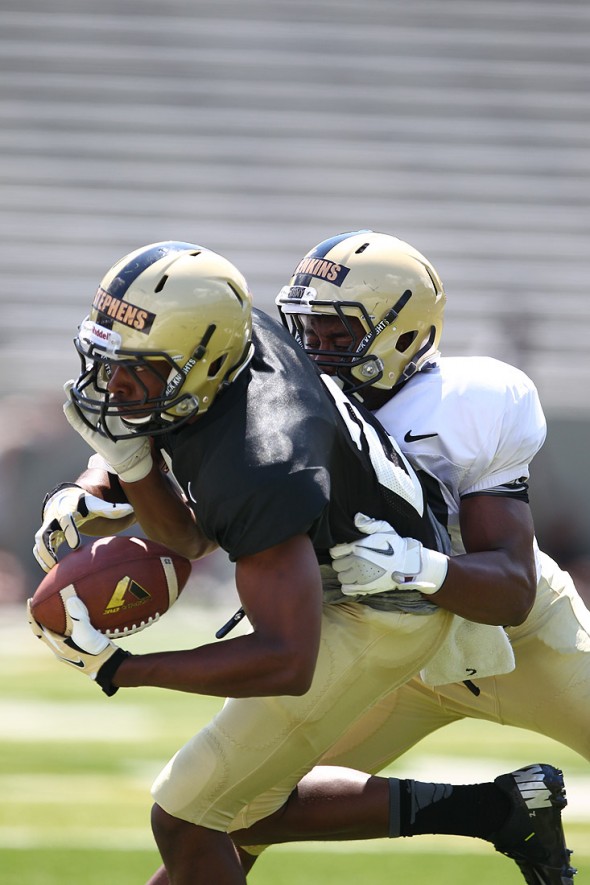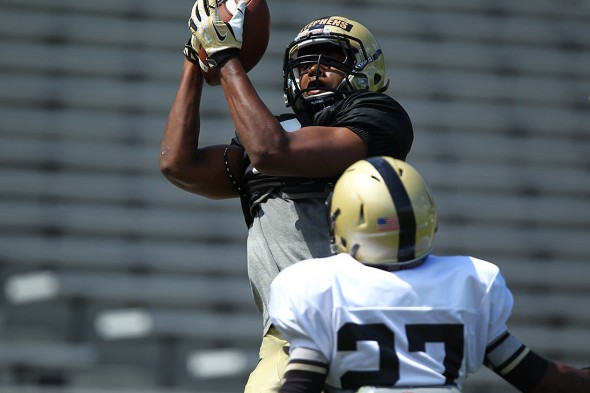 Here's Dixon, dragging a defender on Saturday: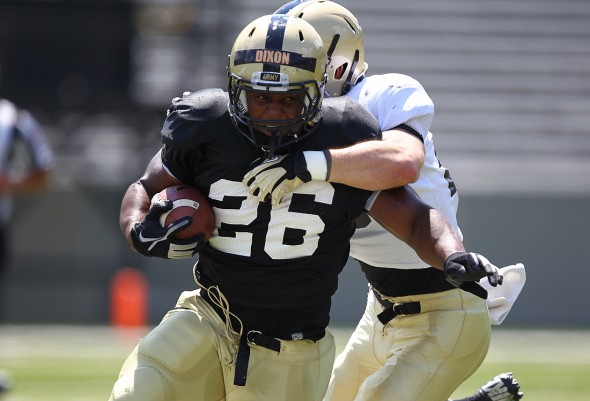 Scott scores a touchdown: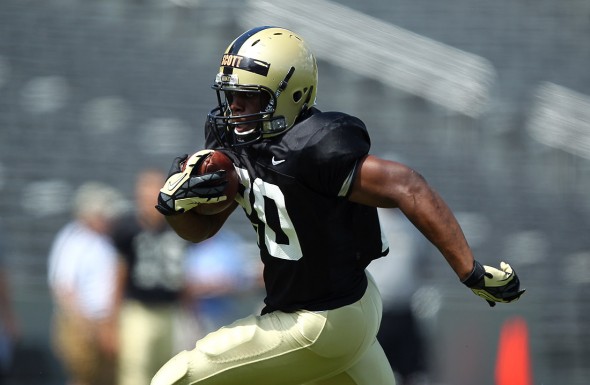 Laird is listed as the No. 1 wideout: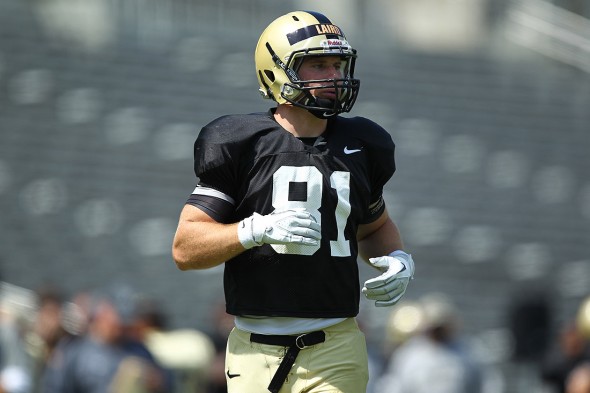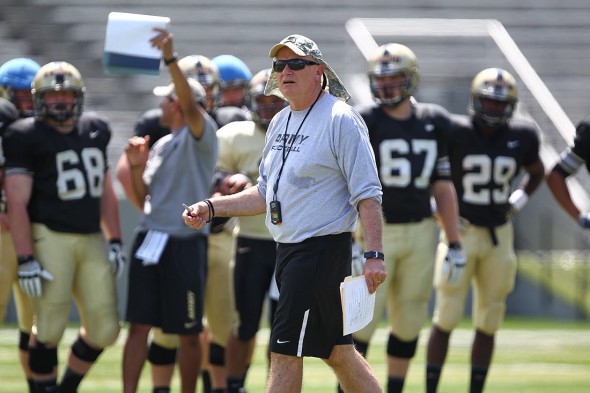 Other news this week includes an announcement on 2013 captains, with seniors Momo Kime, Thomas Holloway and Jarrett Mackey all wearing the "C" next Friday. Mackey has been a captain since the 2011 team bestowed it upon him, although it appears his role will be more with special teams and less with the top defensive unit (he remains listed behind James Kelly at whip).
Army also dished on its upcoming games at Yankee Stadium, with three more slated between now and 2016. The Black Knights will play UConn in the Bronx next year and Rutgers in November of 2015. Notre Dame may be a candidate to return in 2016.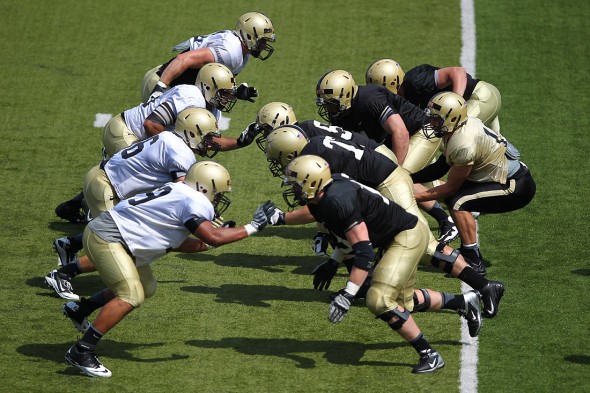 Holloway is the only senior starter for Army's defense this year, while Kime is currently listed alongside Justin Gilbert at right tackle.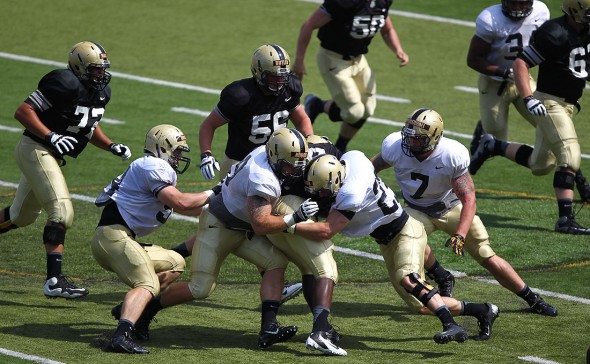 And you can expect these cryptic play cards back for 2013. Welcome to Fort Sill: