Funny how things work out some times, especially in sports. I had already put in a request to shoot the Phillies and Pirates a few weeks before Hunter Pence (a stud outfielder on my last-place fantasy team) was traded to Philly from the Astros. He debuted on Saturday in Philadelphia, and I rolled into town on Sunday.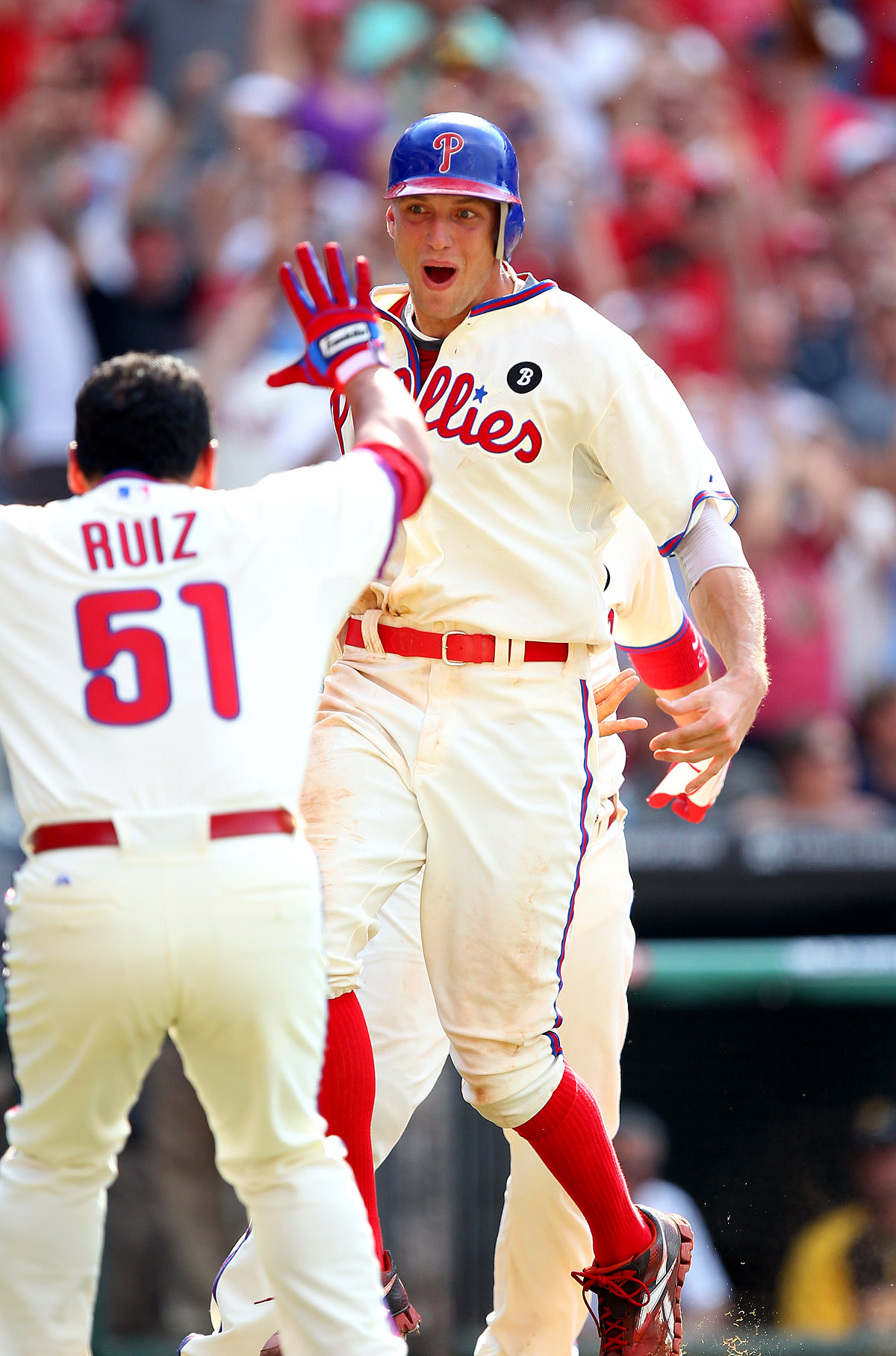 Pence, as you can probably tell. was happy to be a Phillie on this day. A great afternoon game ended in 10 innings when Raul Ibanez, with two homers, including a game-tying shot in the bottom of the eighth, ripped a walk-off RBI double, plating Pence in front of a standing sold-out crowd for a 6-5 win over the Pirates, leaders of the NL Central.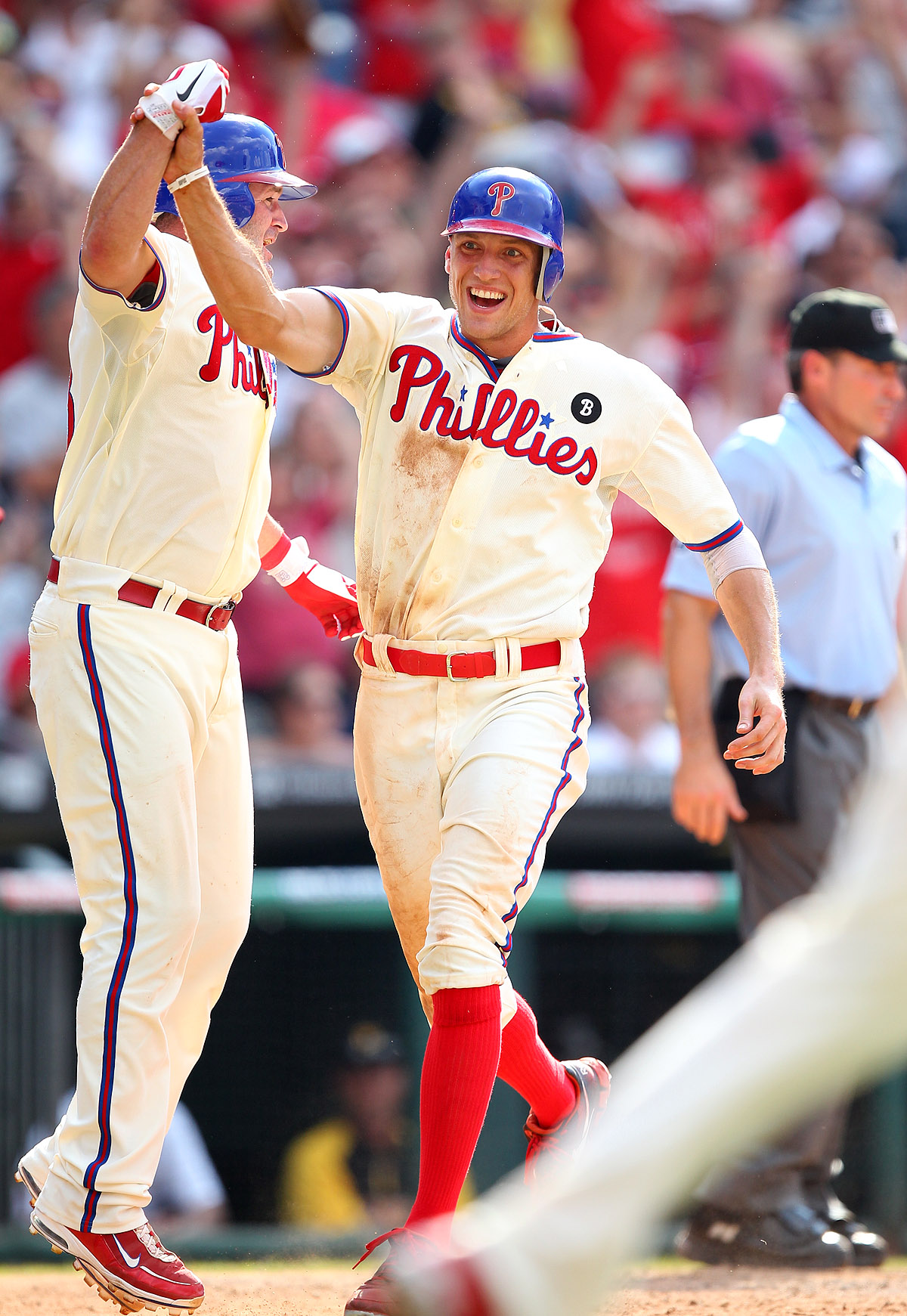 Pence had some great expressions, and the shot above was one of my favorites from the day.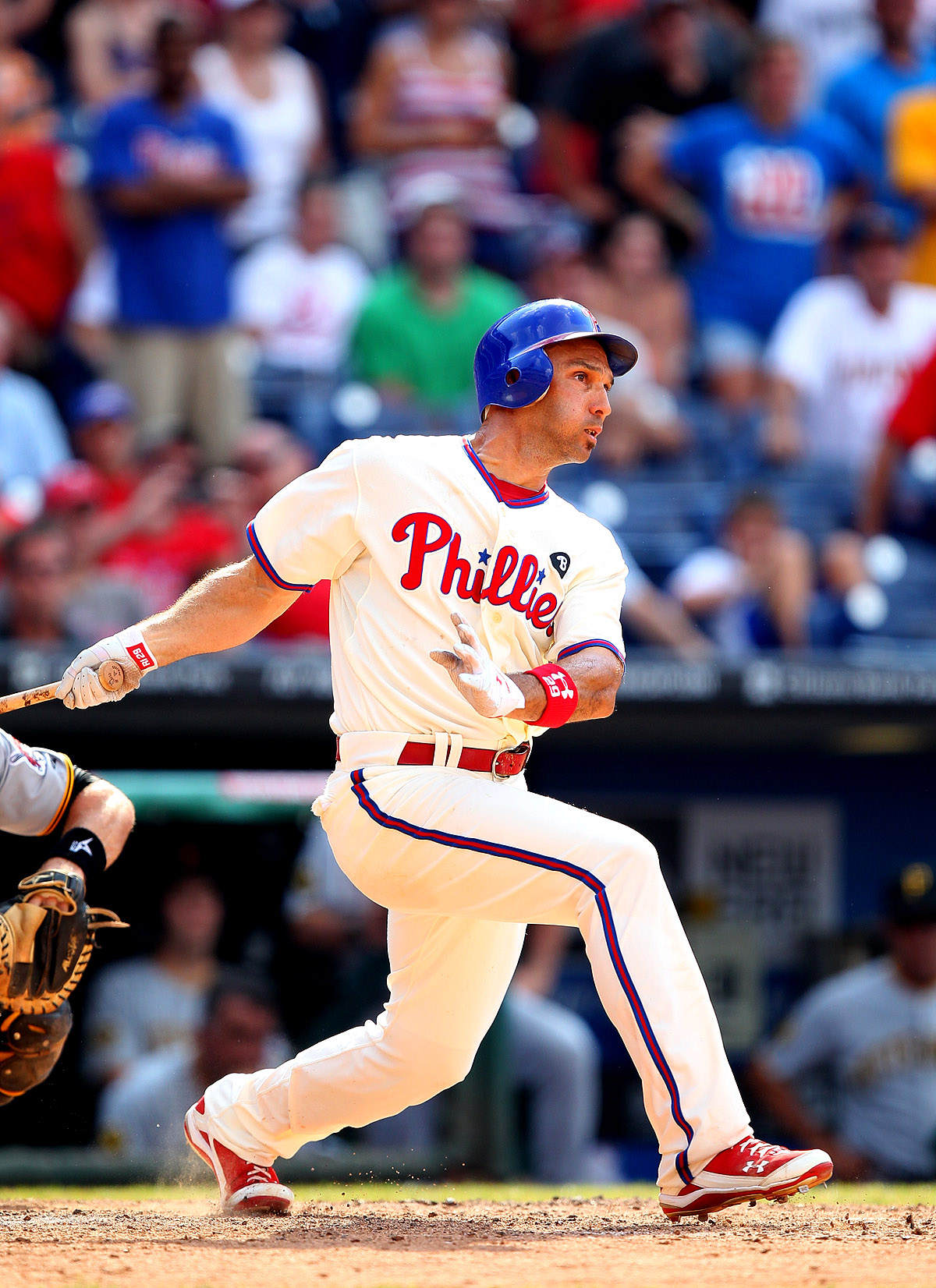 Ibanez watches his game-winning double.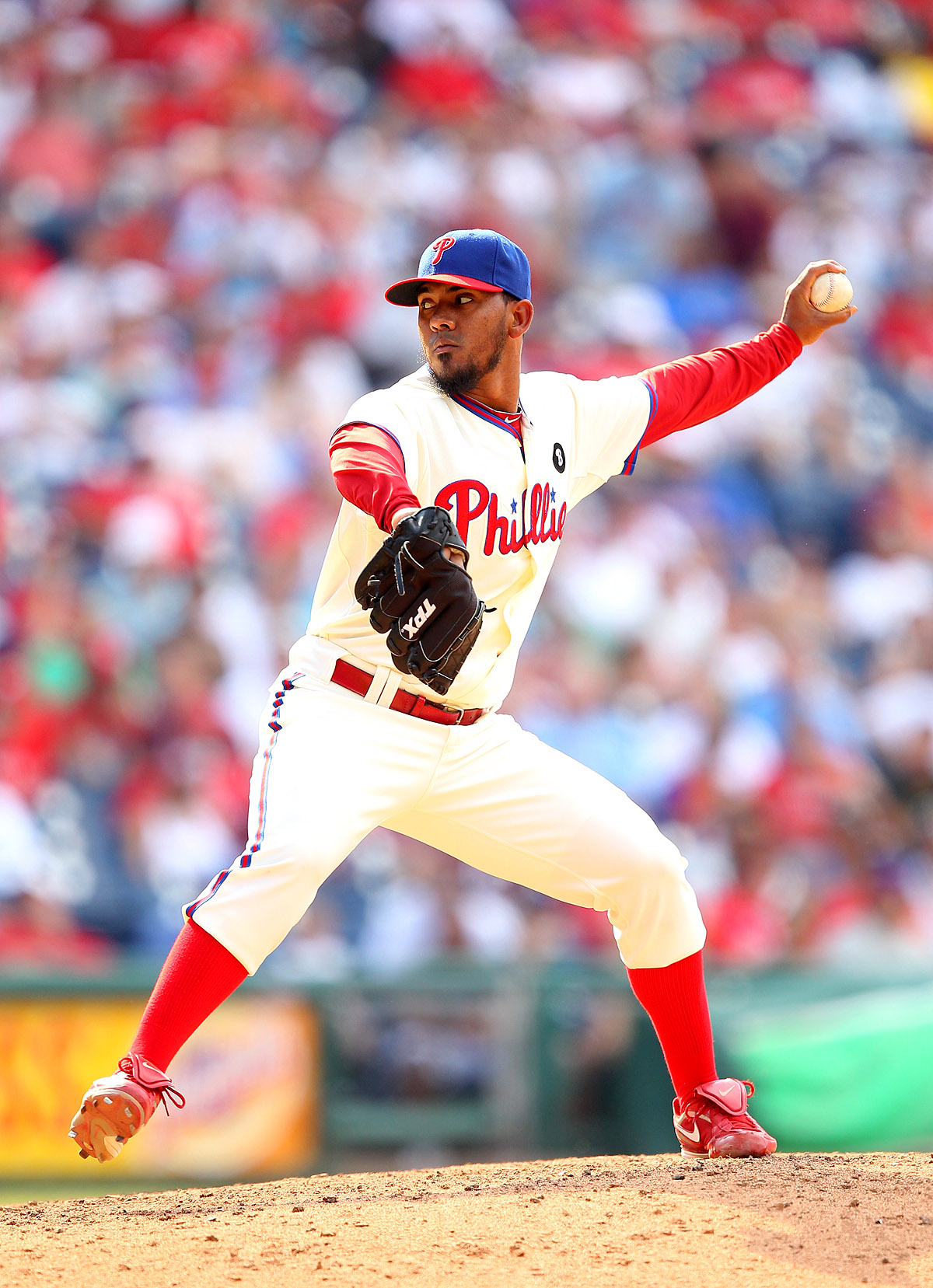 Antonio Bastardo on the mound.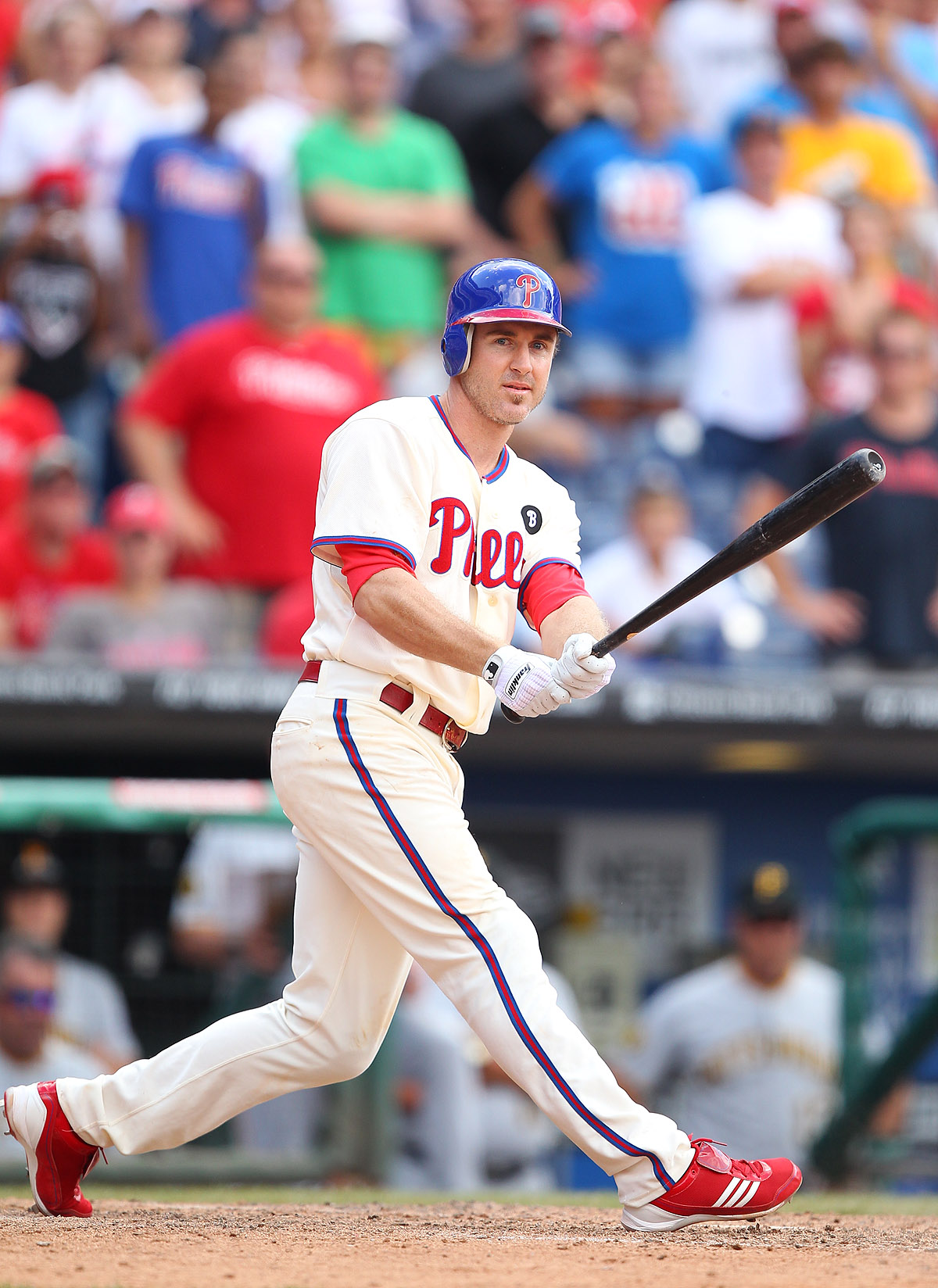 This is an interesting image — Chase Utley is looking directly at me. That's not good. When you come up with an image like this, there's a high probability a baseball was en route. Utley's foul ball bounced about a foot to my right and knocked a water bottle out of the netting of the photo well. Earlier in the game, a ball bounced right past another photographer's head.
For me, it was a little scary — I got hit in the forehead about a month ago while shooting a Minor League game. It luckily missed both my eye and camera lens and didn't hurt a whole lot afterwards.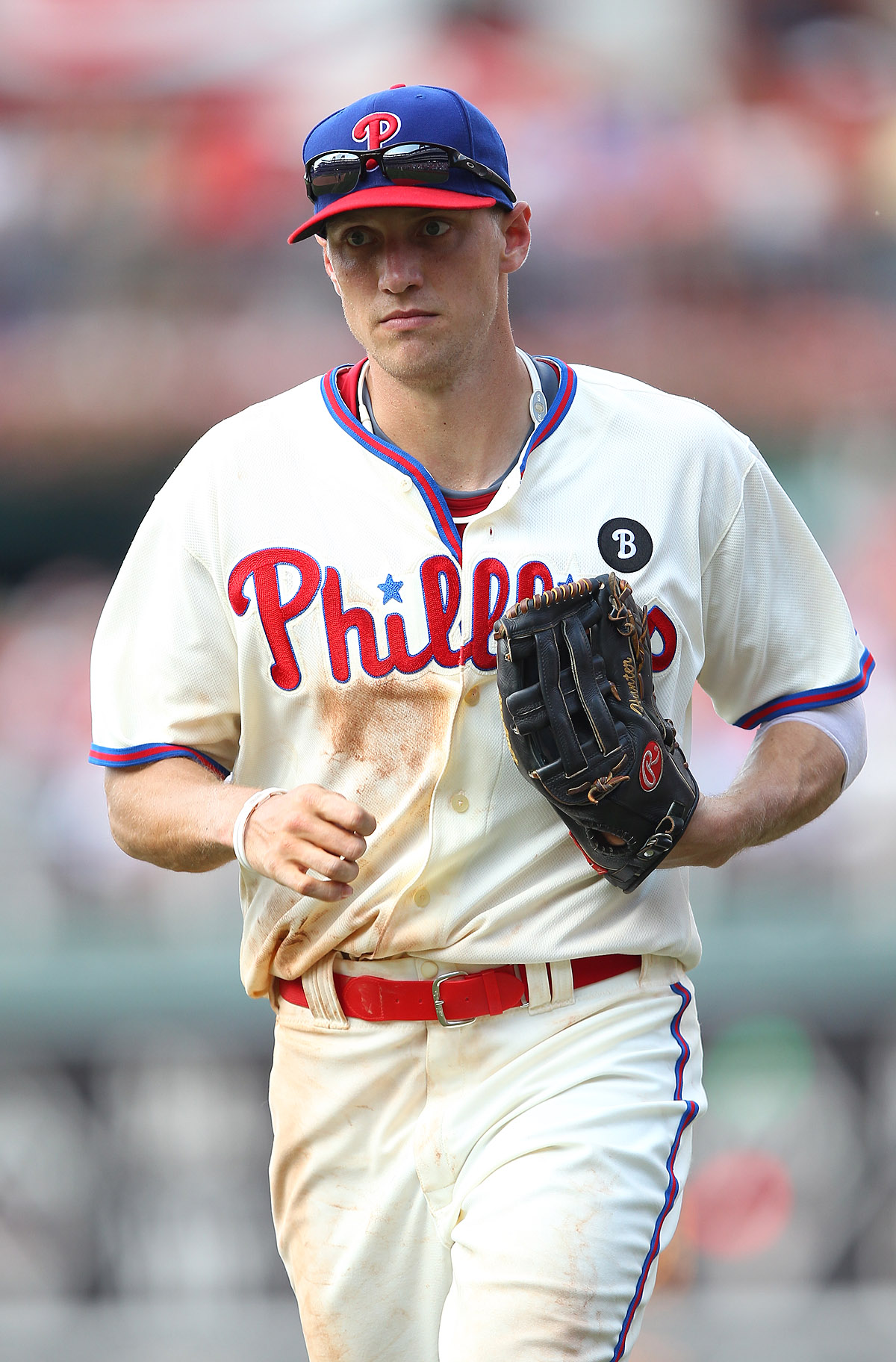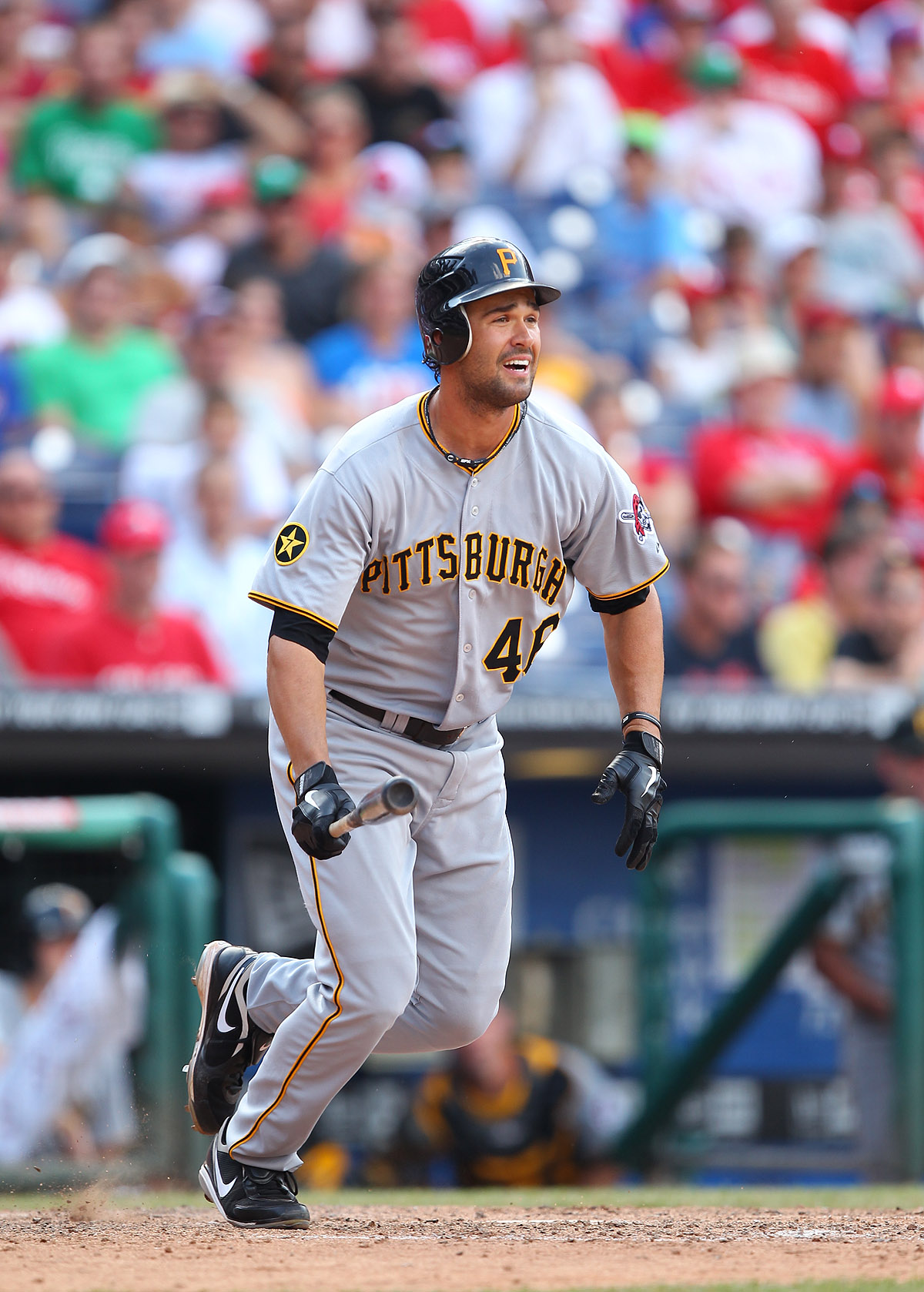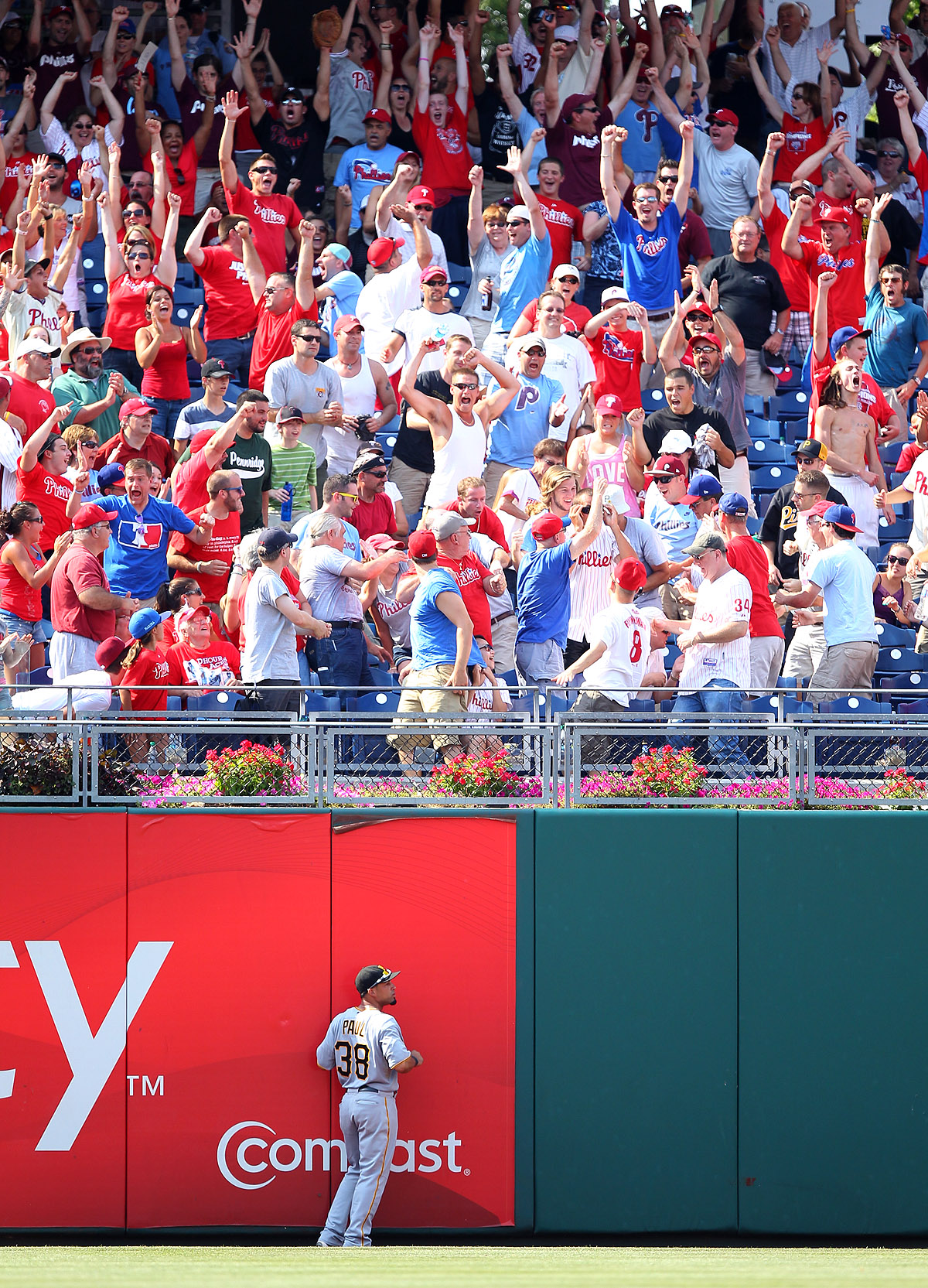 Xavier Paul runs out of room in left field on Ibanez's game-tying homer.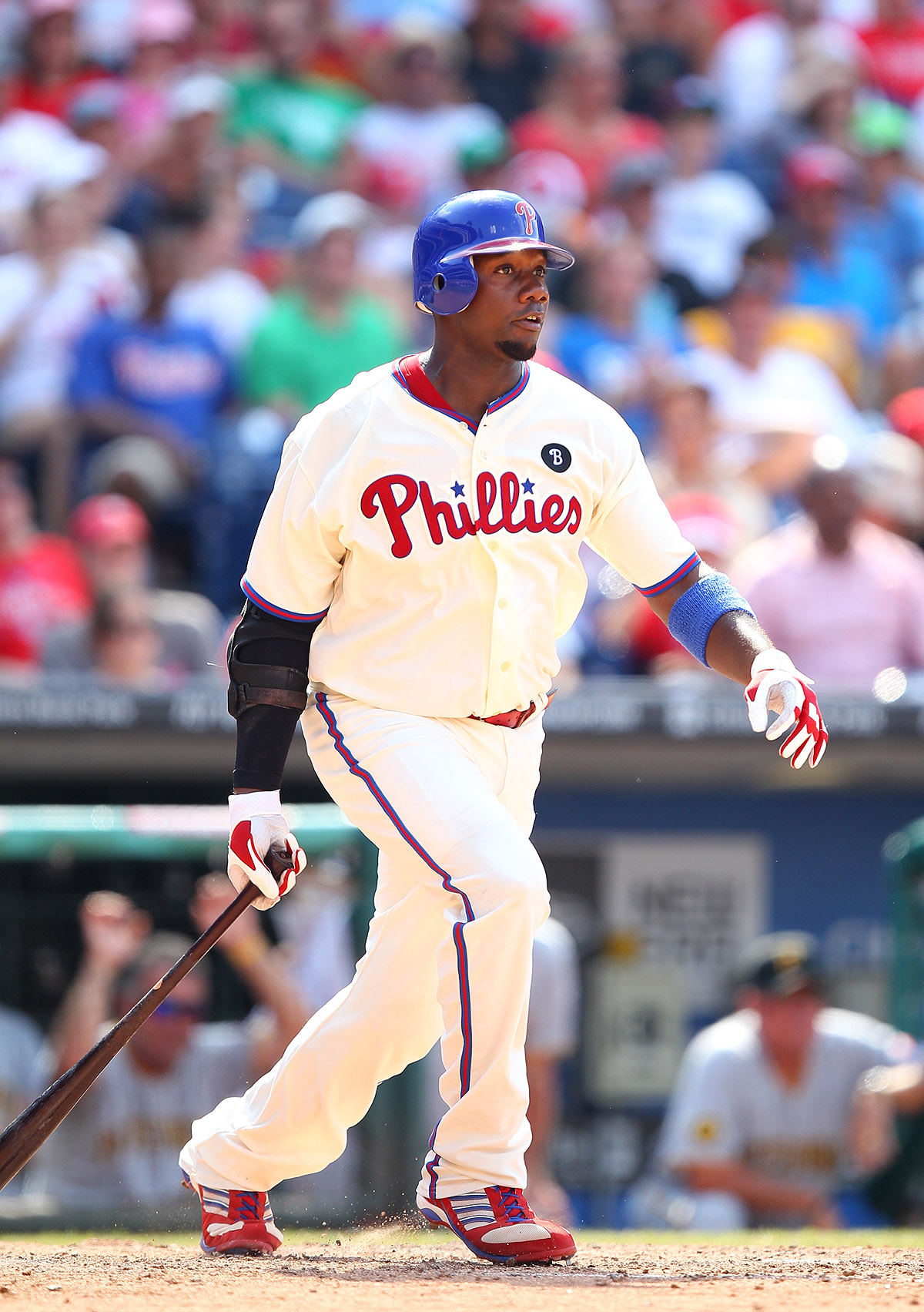 Ryan Howard.
Juan Perez was short enough for me to squeeze in horizontally with the 400mm.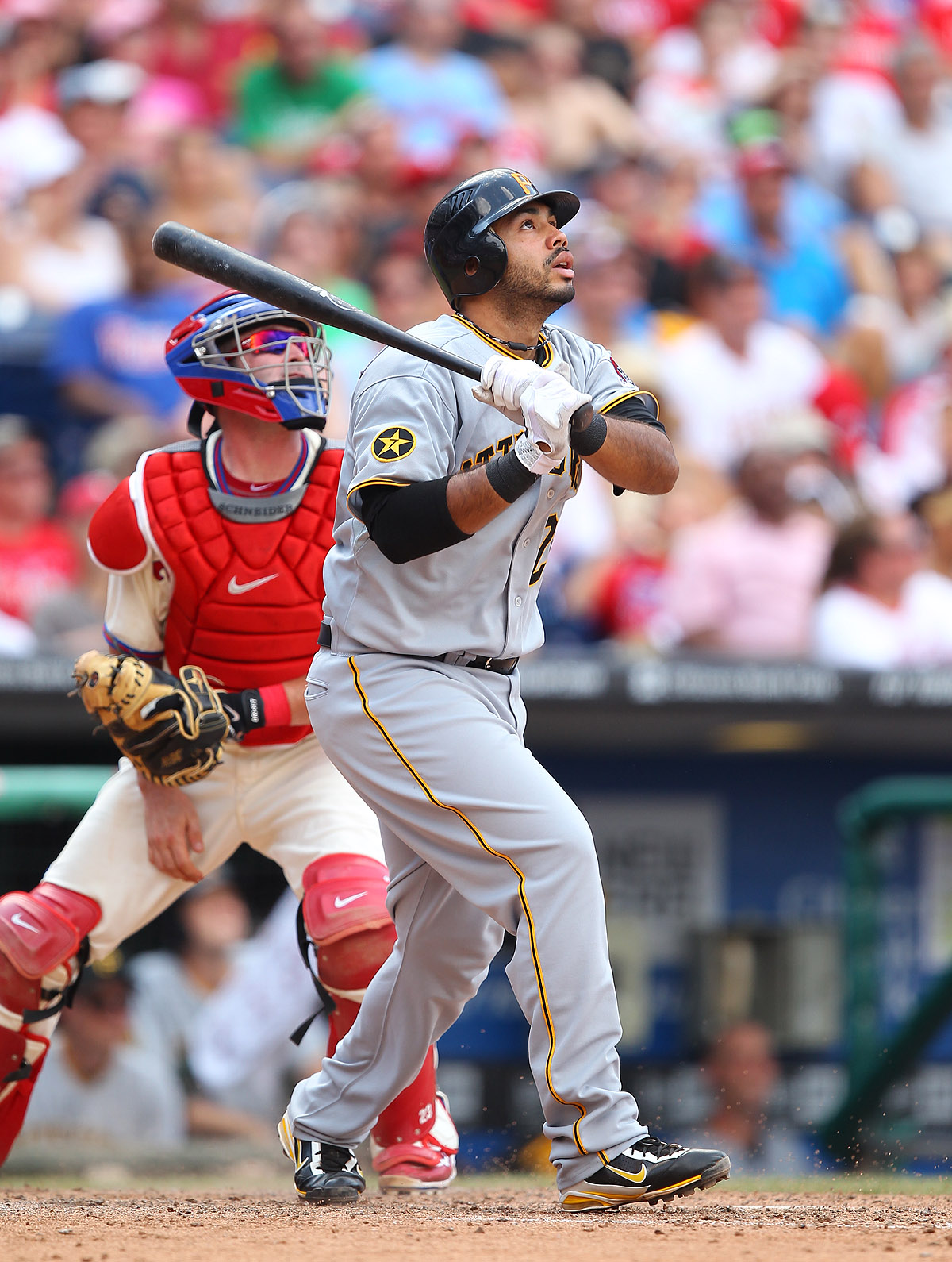 Seeing Pedro Alvarez was great — I did the game story for the Bucs' after his professional debut back in 2009.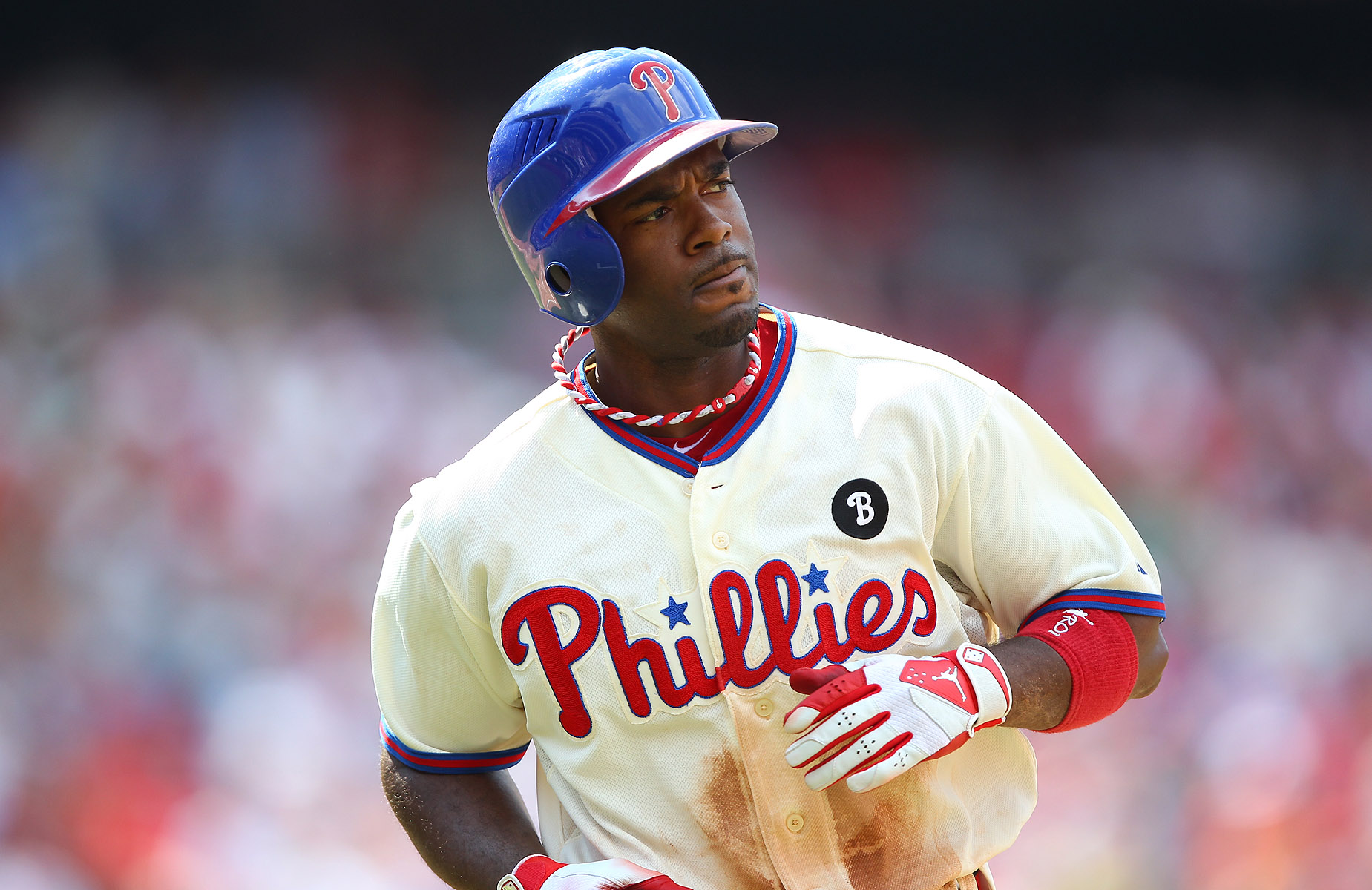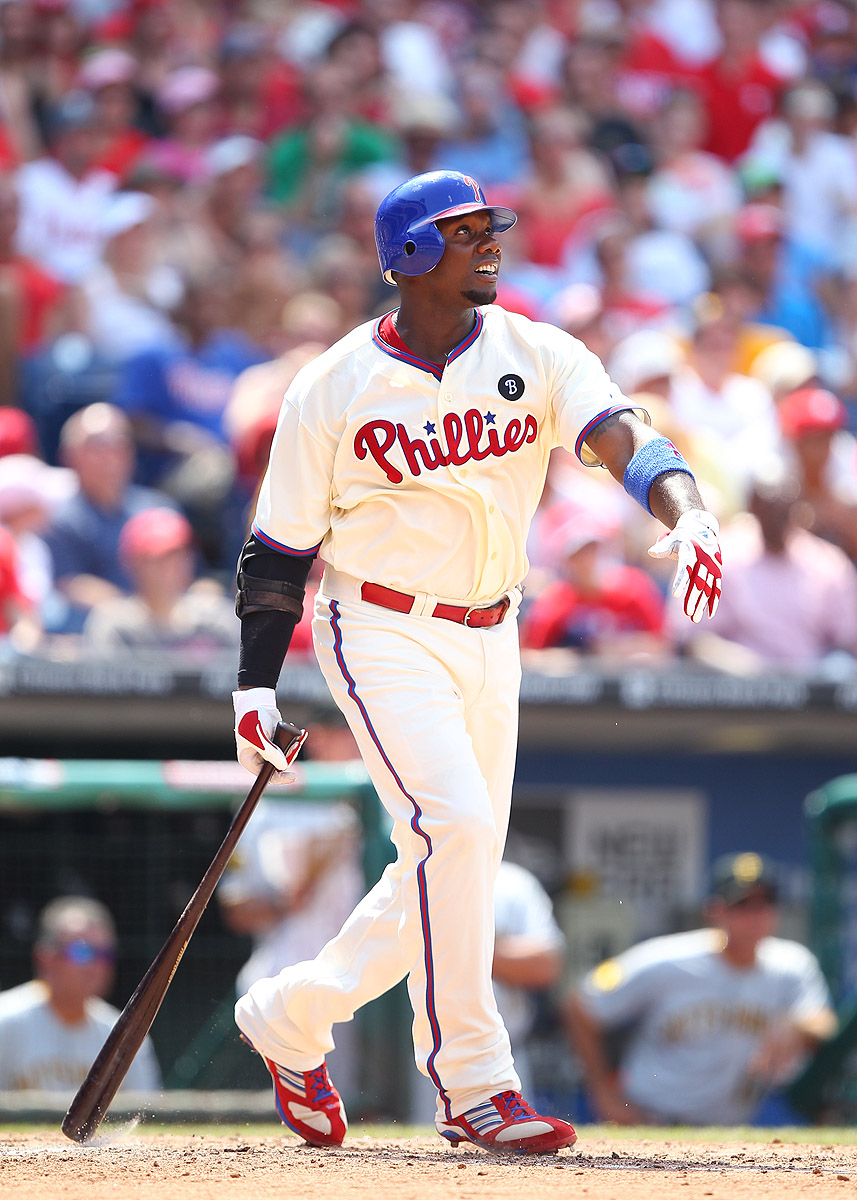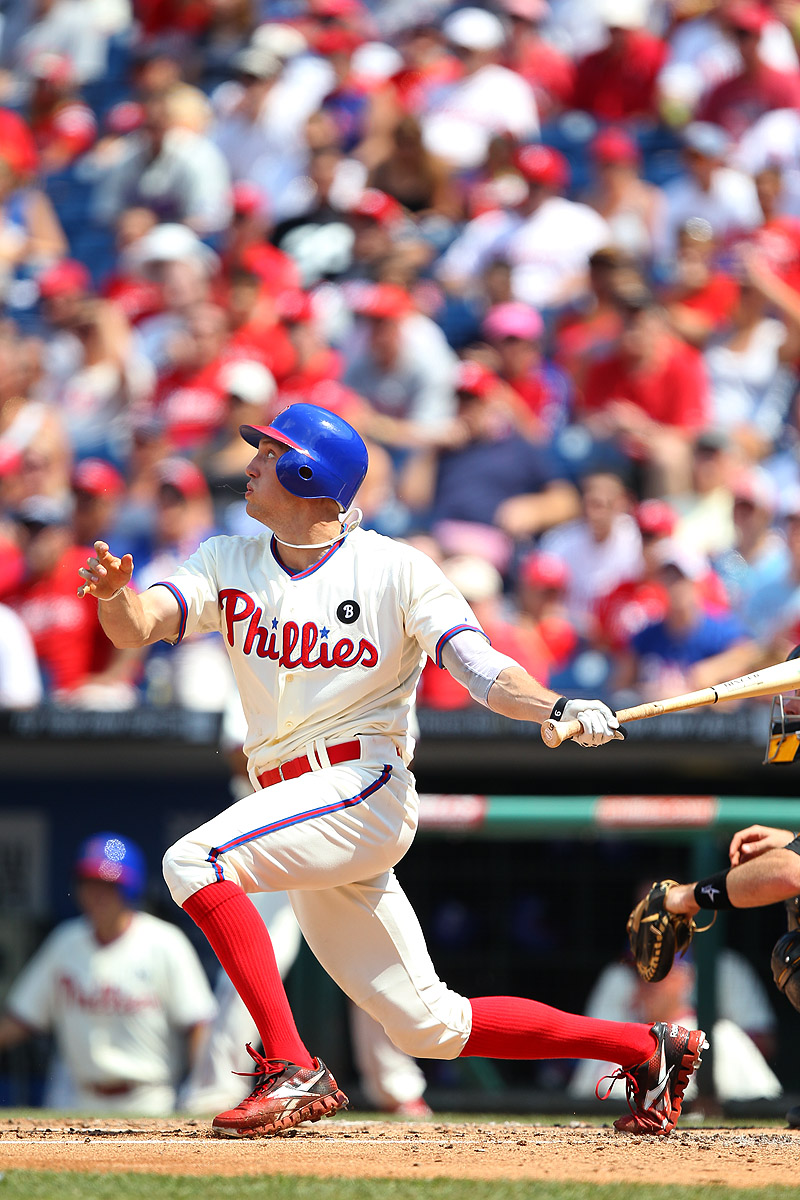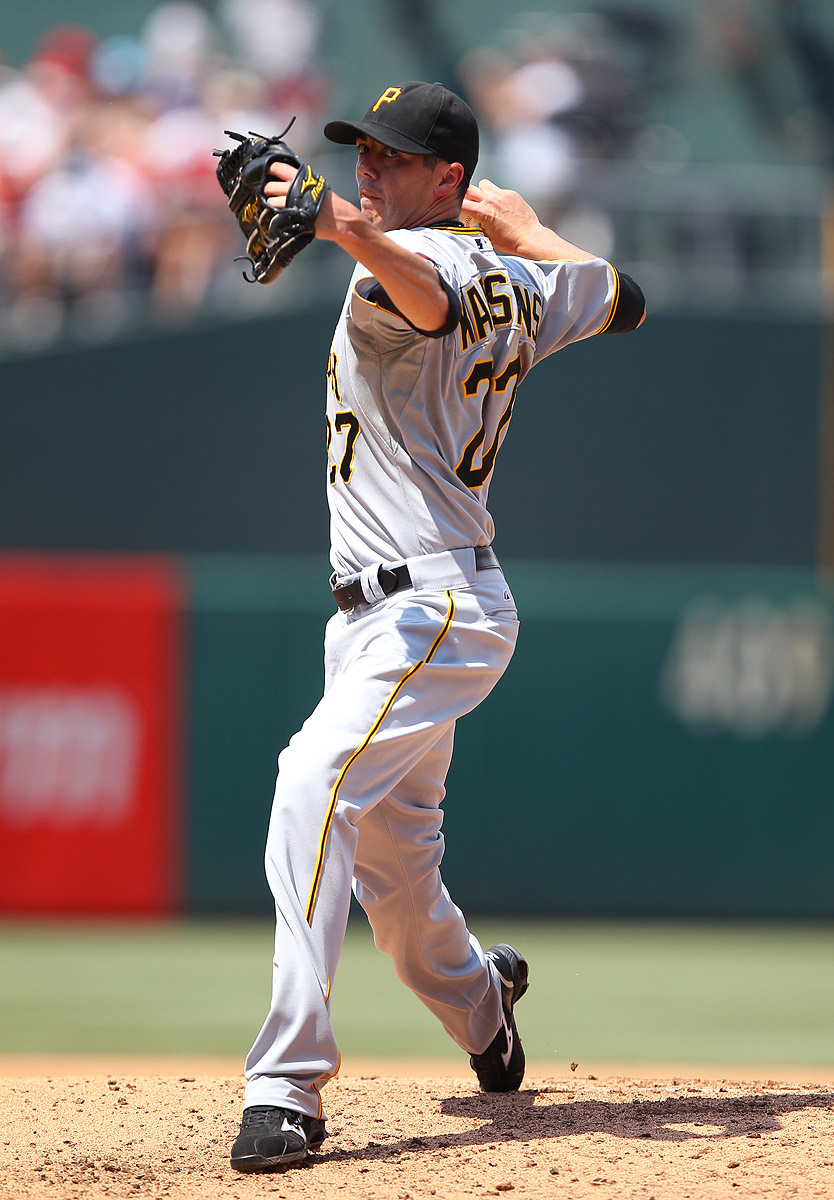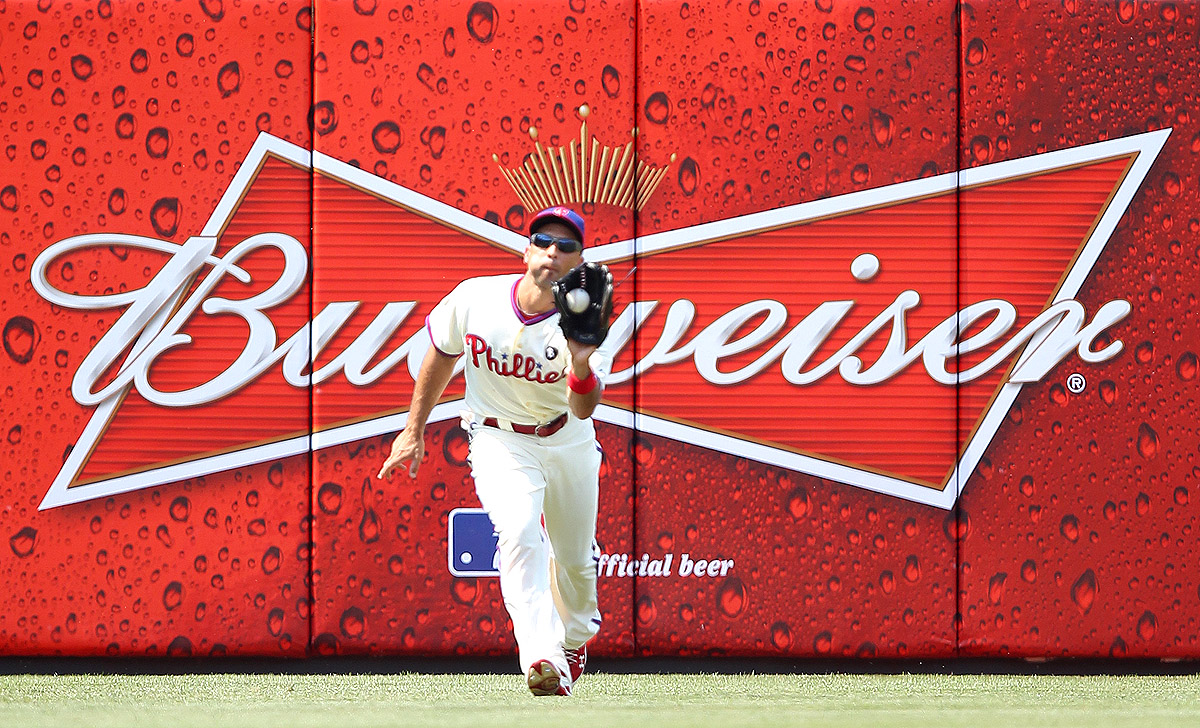 This was a lucky shot, obviously — Ibanez crowned the king of beers while making a running catch.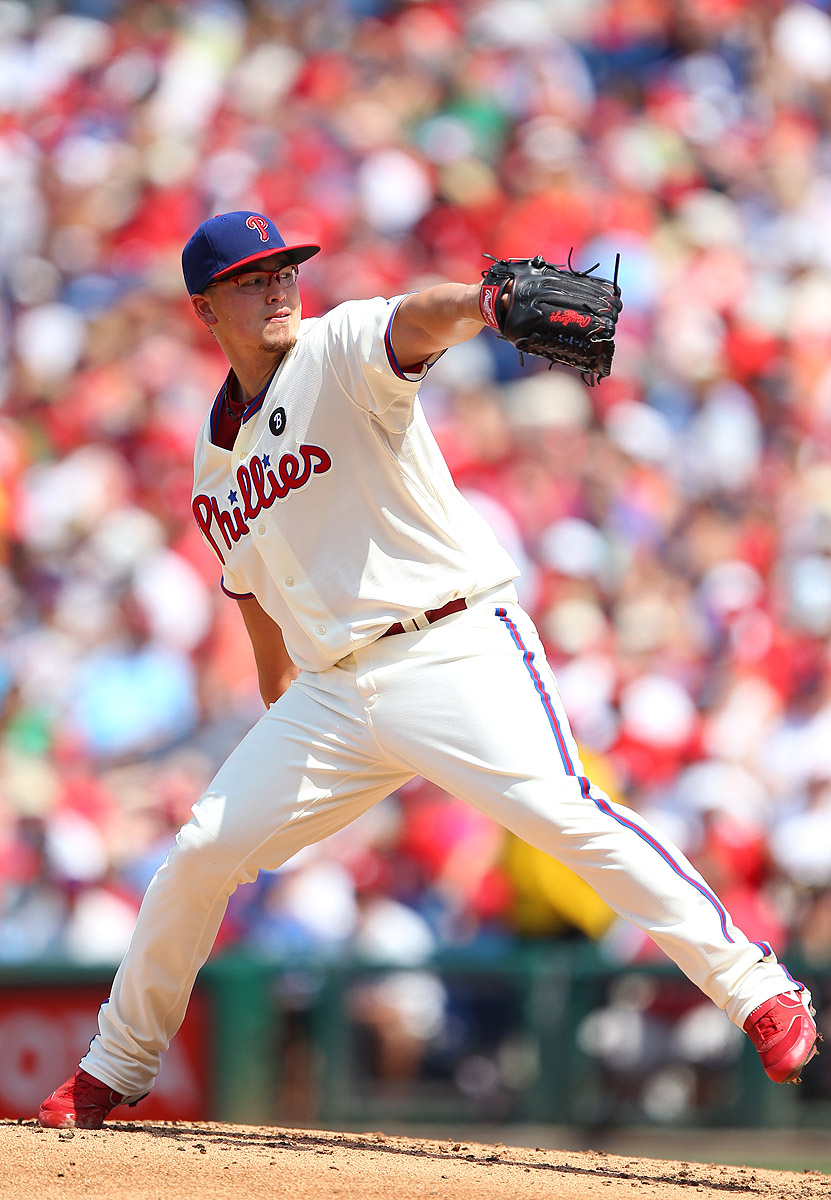 On the other hand, I felt a little unlucky drawing Vance Worley as the starter, considering the array of elite pitchers in the Phils' rotation. He pitched well though.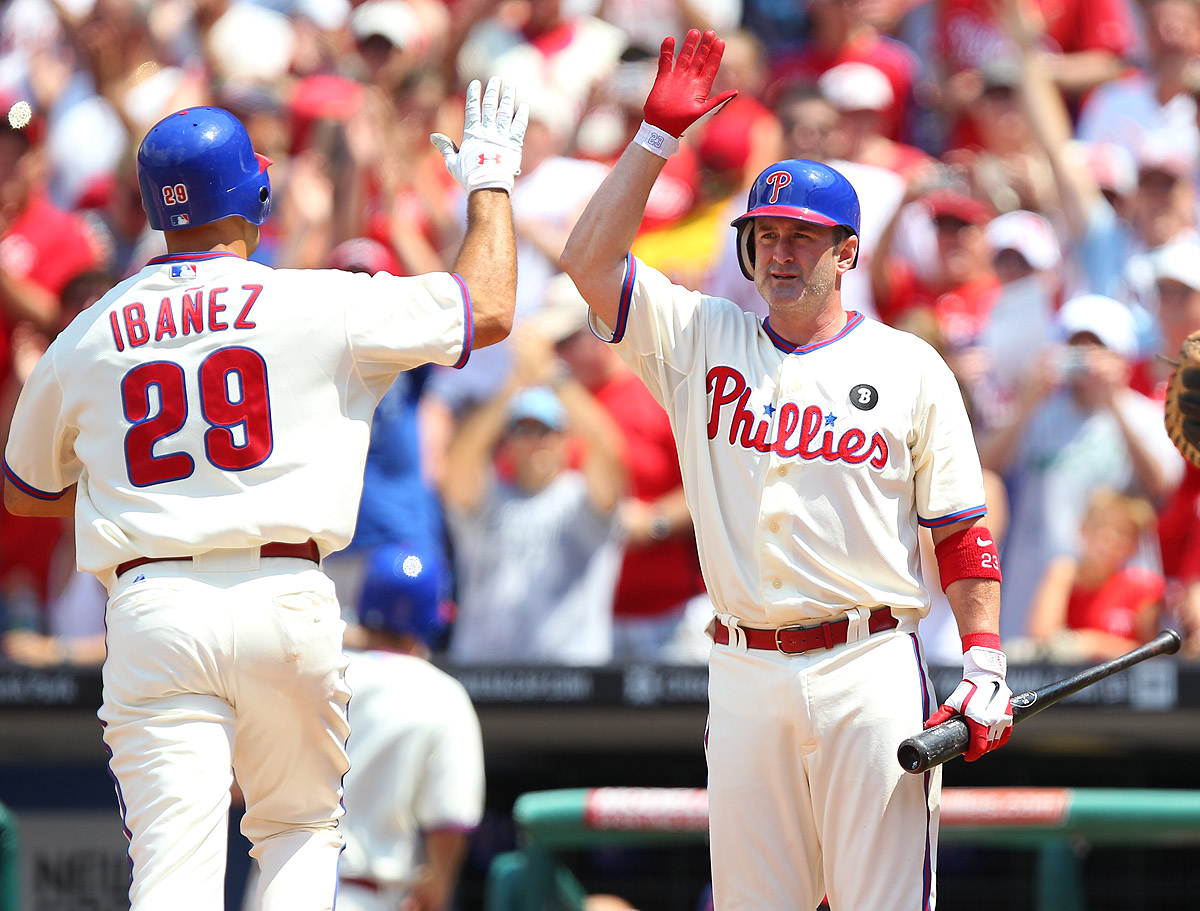 Ibanez is greeted at the plate by Brian Schneider following his first homer.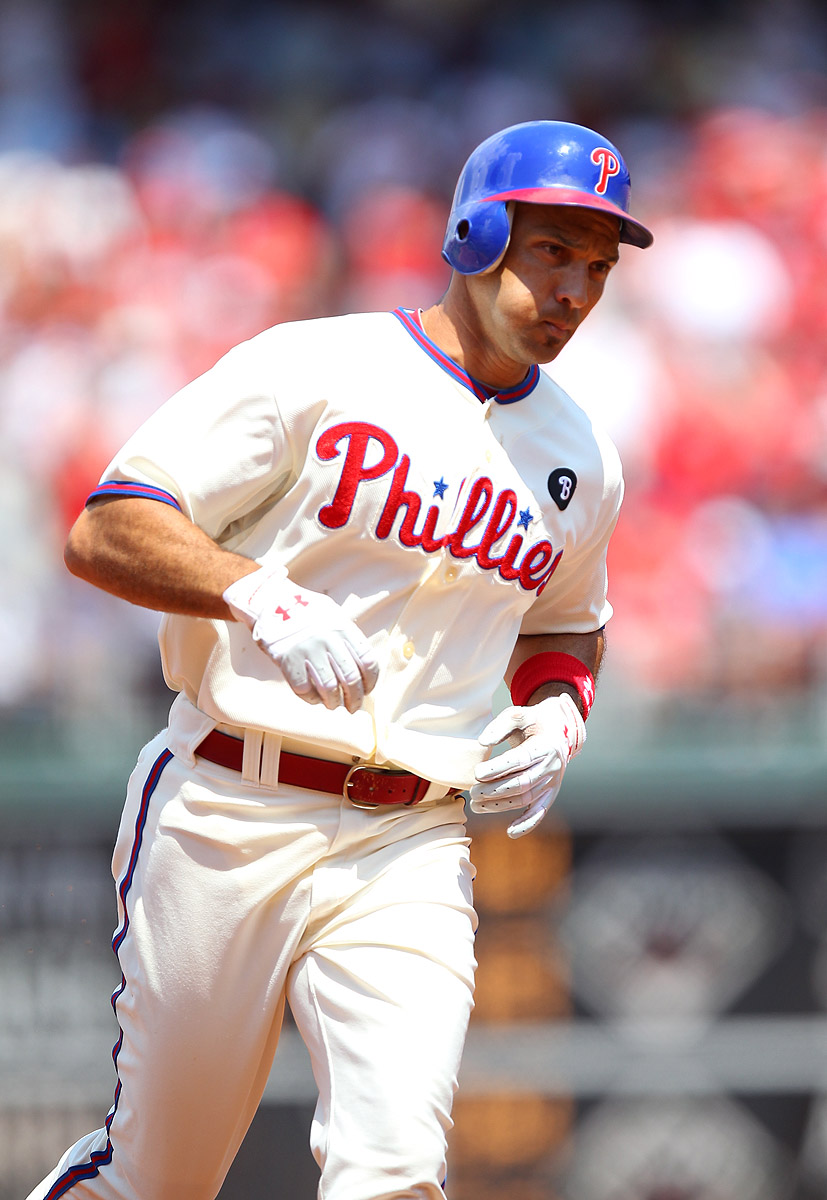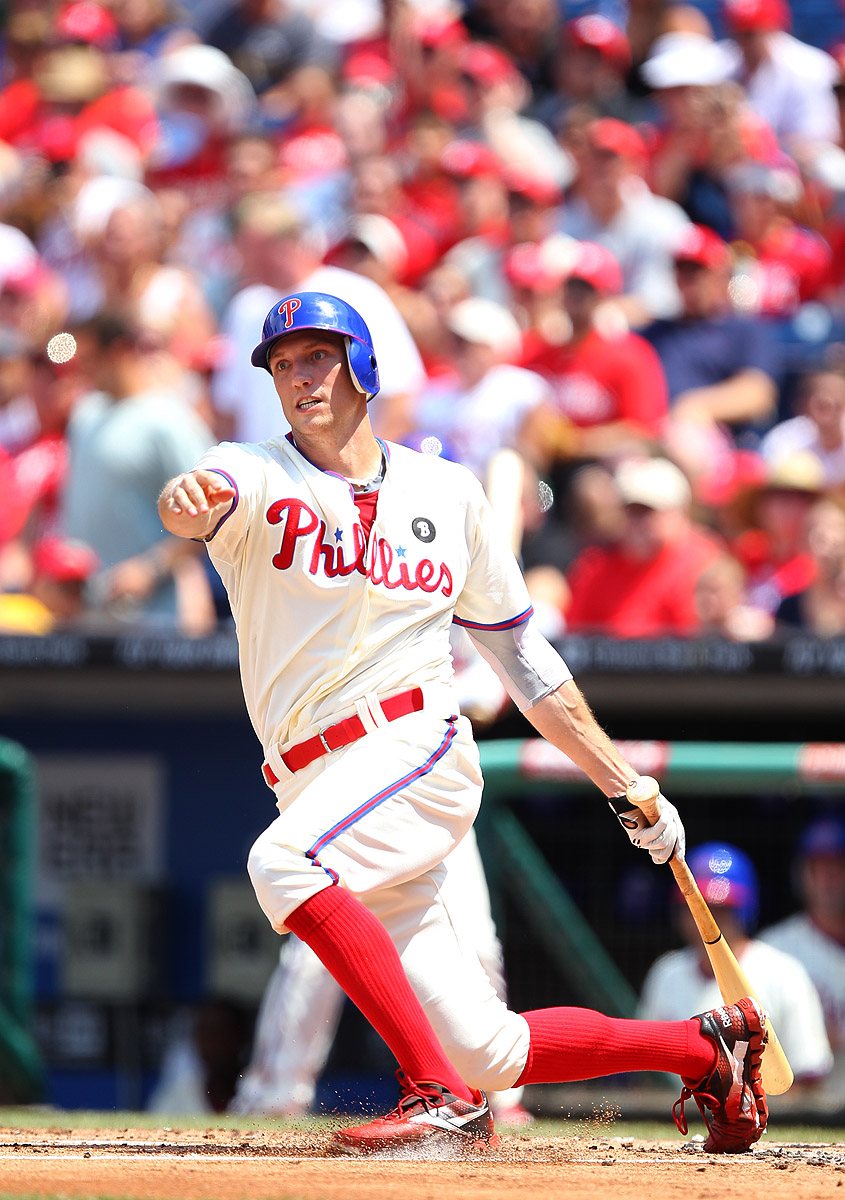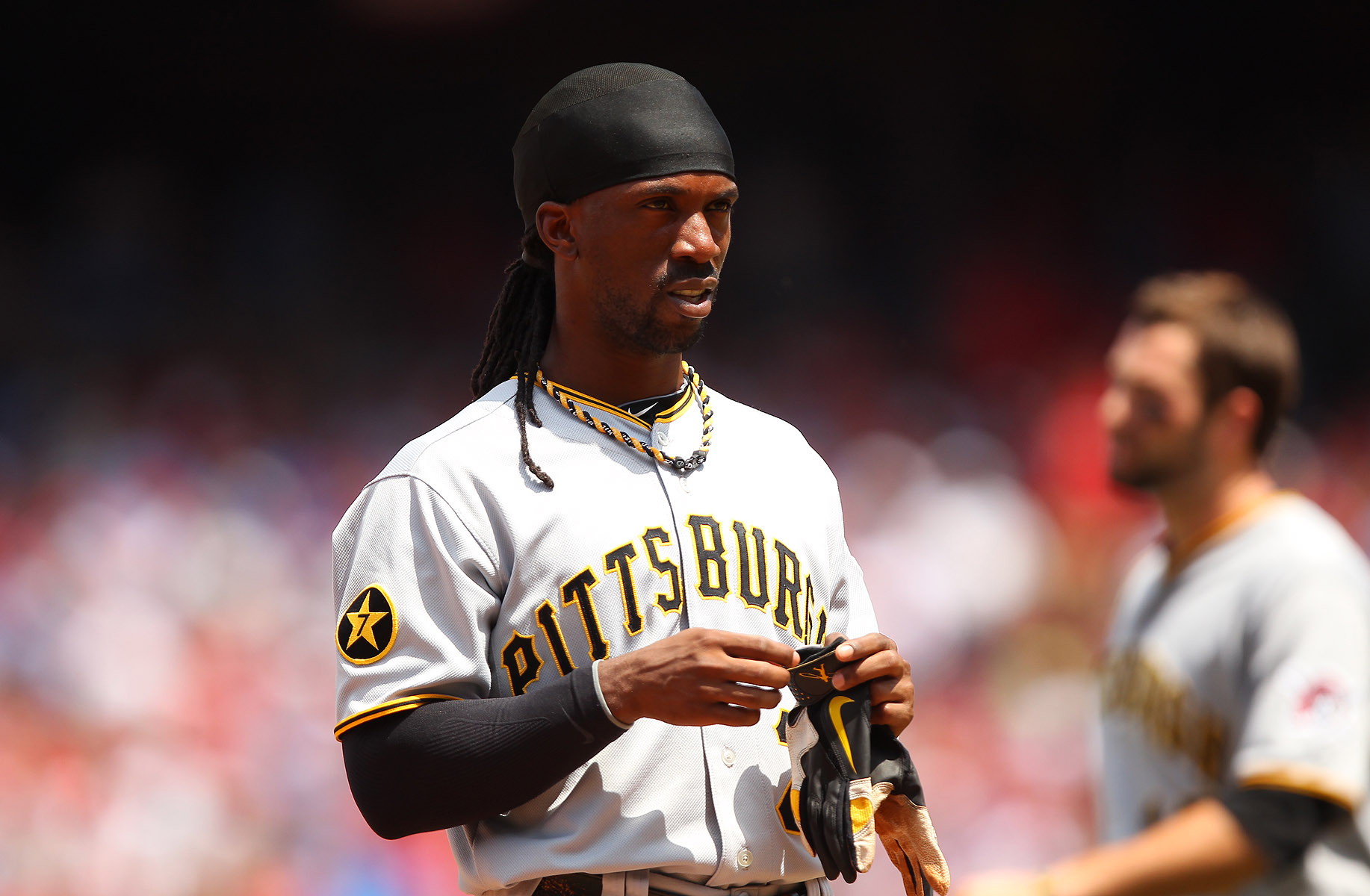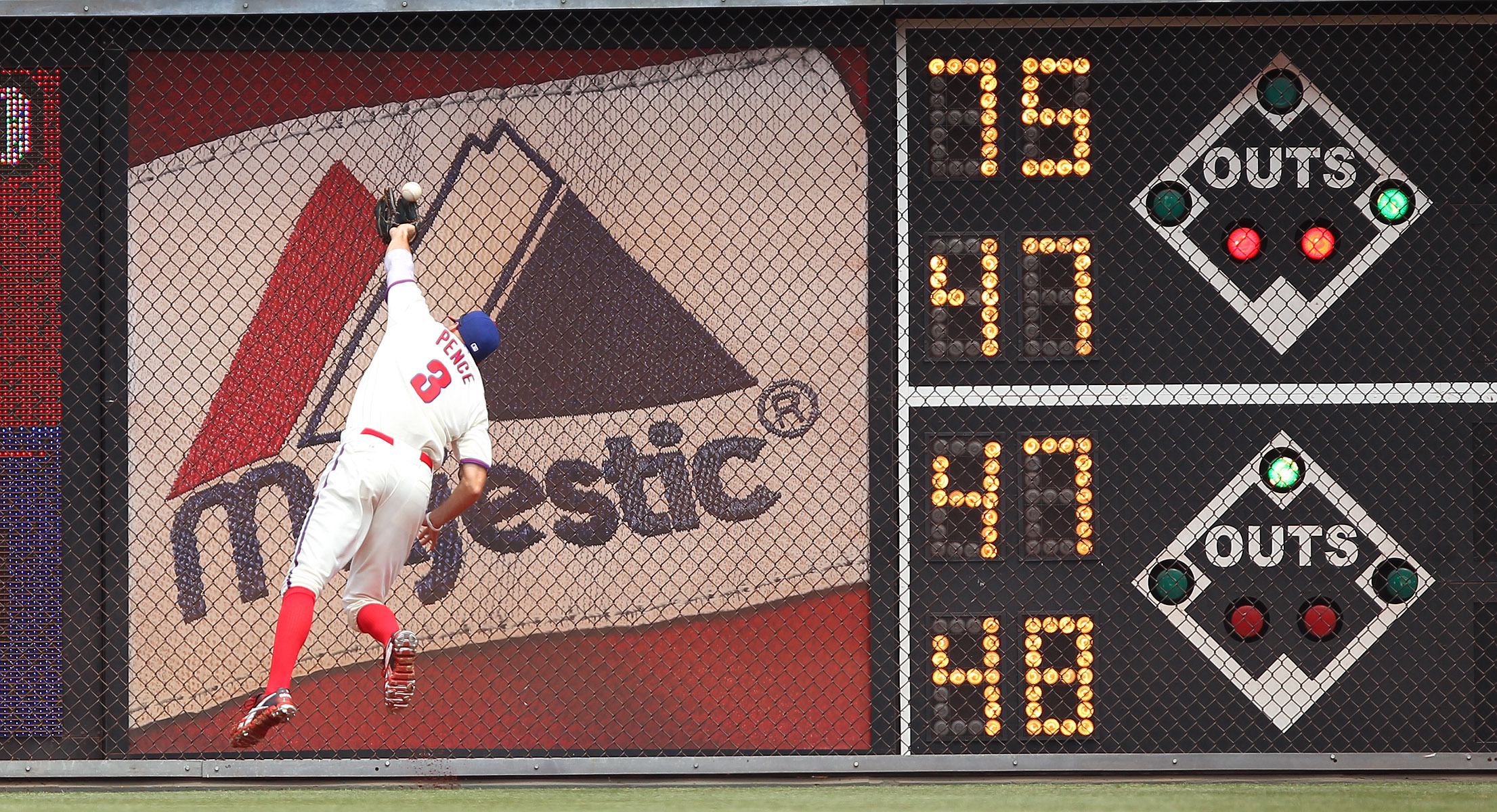 Pence attempts a diving catch at the wall — it glanced off his glove.