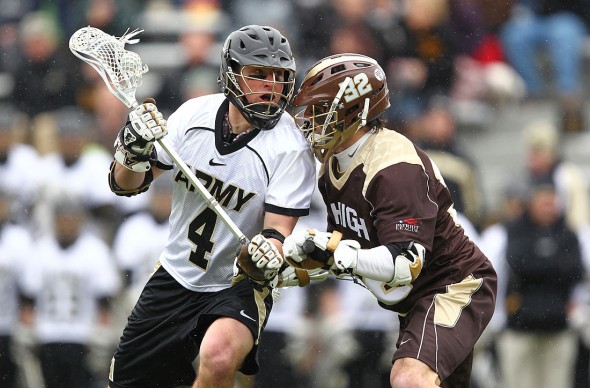 It was 211 years ago today, March 16, 1802, that West Point was founded. A pretty historic moment in American history, and as I drove through post today (with my cruise control set to 25 mph for those ridiculous MPs), much of the landscape remains unchanged. Michie Stadium, an antique concrete venue but clearly not nearly that old, was ready for lacrosse. Unfortunately, the Army team was not. 
Army fell behind early to visiting Lehigh and never recovered despite making it a game in the third quarter. Lehigh, ranked No. 15/16 nationally, controlled much of the game and held Army's offense in check despite a slew of penalties; the Mountain Hawks held on, 10-6.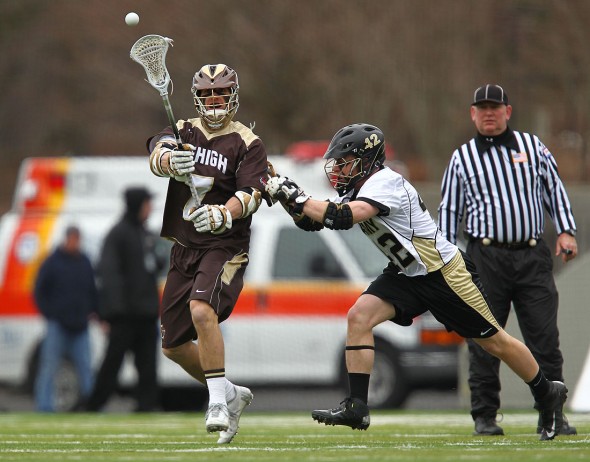 It began snowing around 1:30 p.m. on this overcast Saturday in the Hudson Valley. The flurries weren't thick enough to really make the images that much more compelling, but it was fun to work them in for a few. I shot this entire game with my 400mm f/2.8L lens and stuck on my 1.4x teleconverter for most of the second quarter.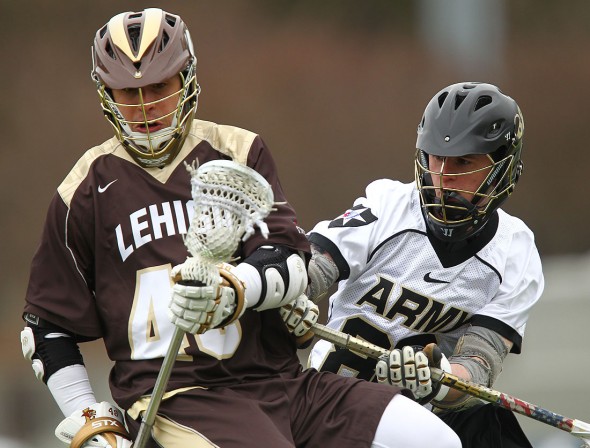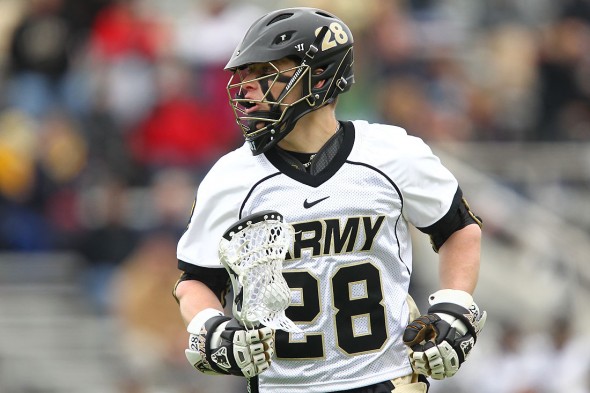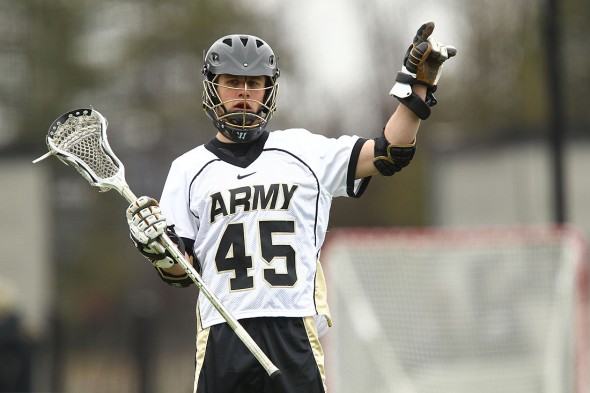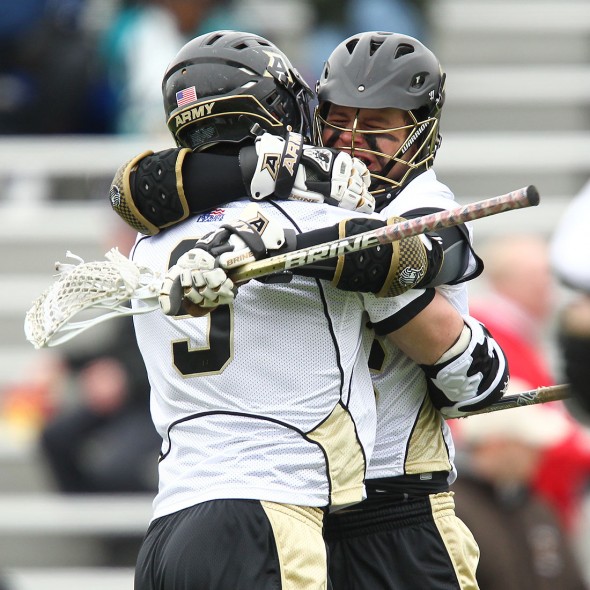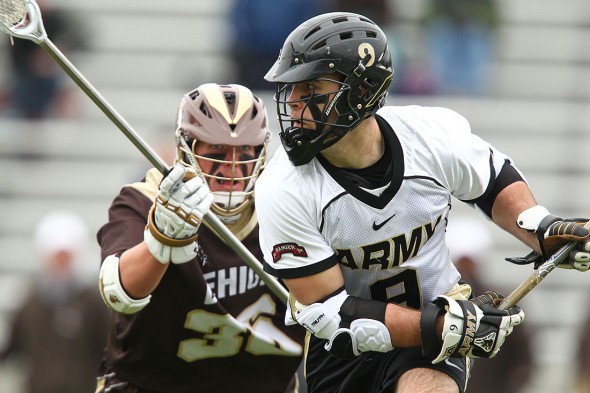 As you can imagine, this was a penalty — the ref was already prepped to throw his flag: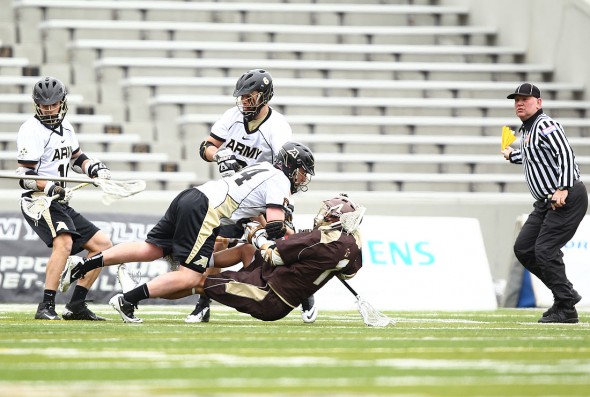 I bounced around with ISO and shutter speed despite the overcast skies. With the crowd in the background, it made the white jerseys pop more. Against the empty grey bleachers, sometimes the players looked a little overexposed. I was mostly between 400-500 ISO and 1600-2000th shutter.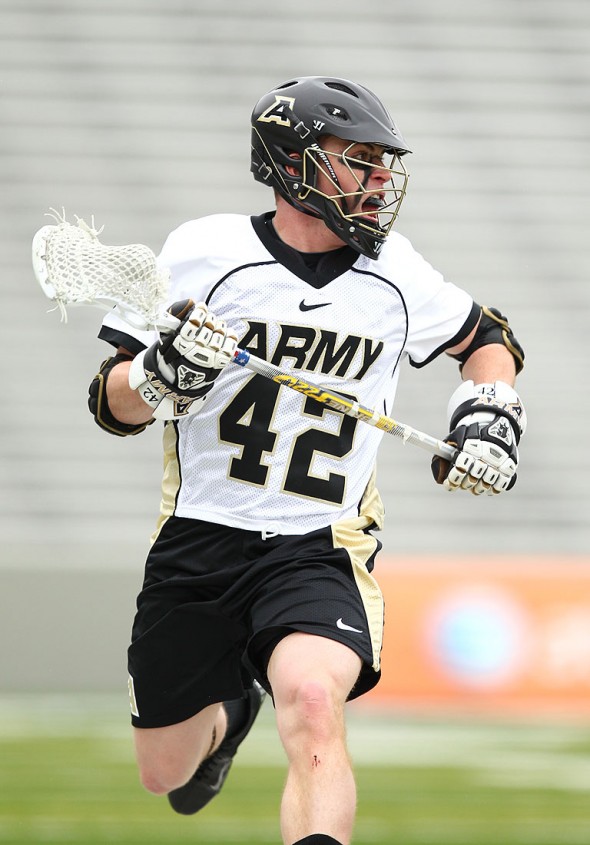 Here's some snow, it shows up better against the trees in the background: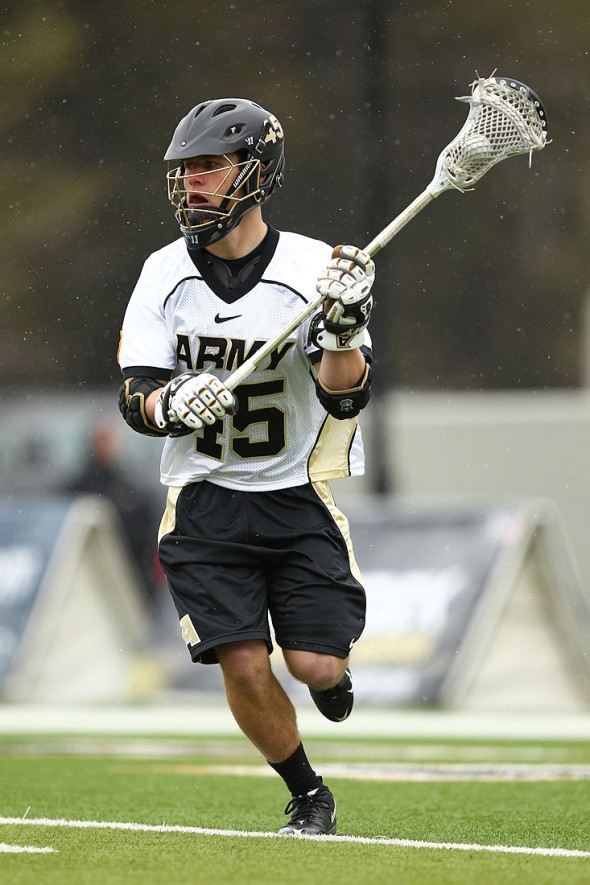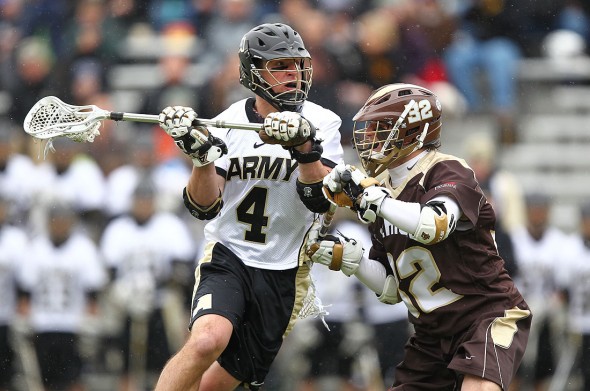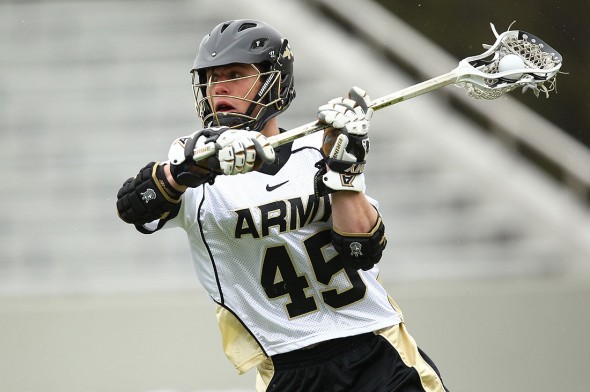 Army sophomore attackman John Glesener put up a hat trick to lead the Black Knights — here's his final goal: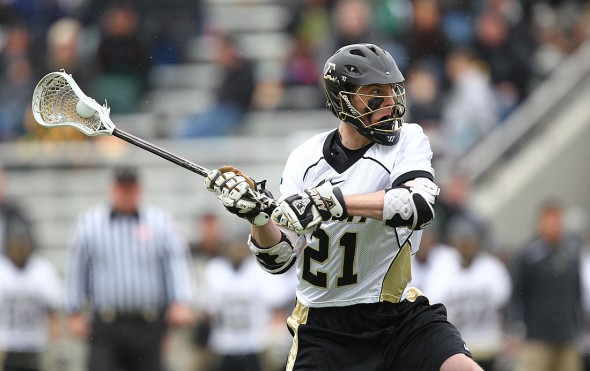 And his celebration: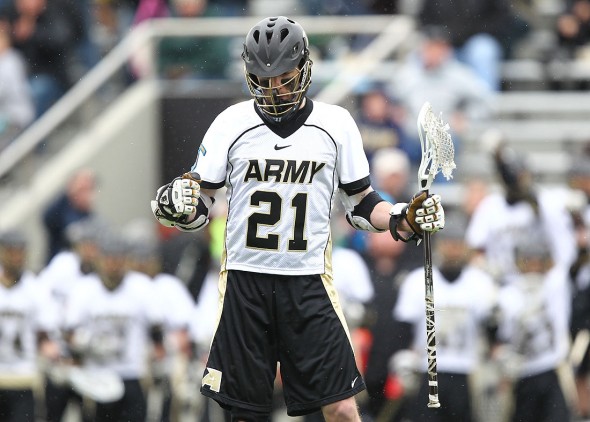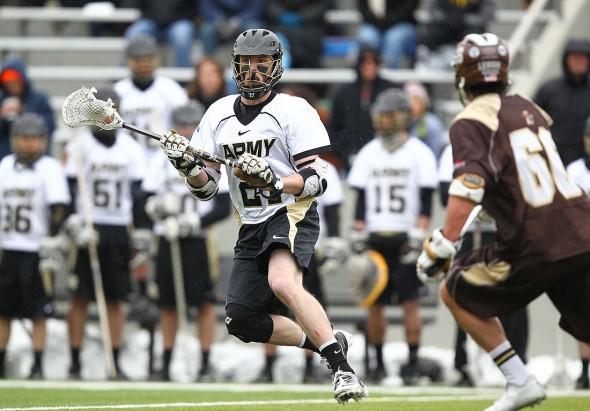 I couldn't resist an iPhone 5 panoramic view of Michie. Here's my shot from right below the Superintendent's Lounge at midfield: