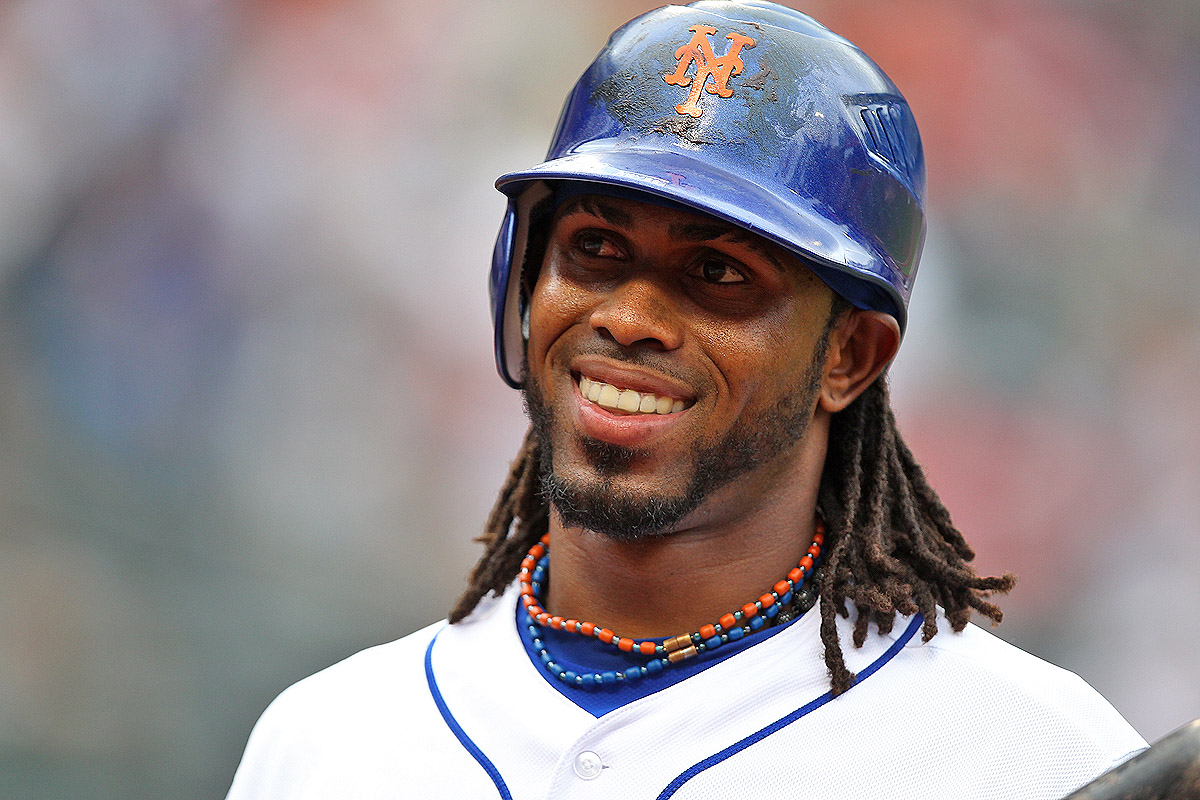 It was quite a matchup at Citi Field on Sunday when the Phillies, riding an eight-game losing streak, took on a depleted Mets lineup that more resembled Triple-A Buffalo than any Major League team. The Mets, winners of three straight, gave David Wright the day after a doubleheader, leaving Jose Reyes and various backups with the task of tackling Roy Halladay, who was seeking his 19th win.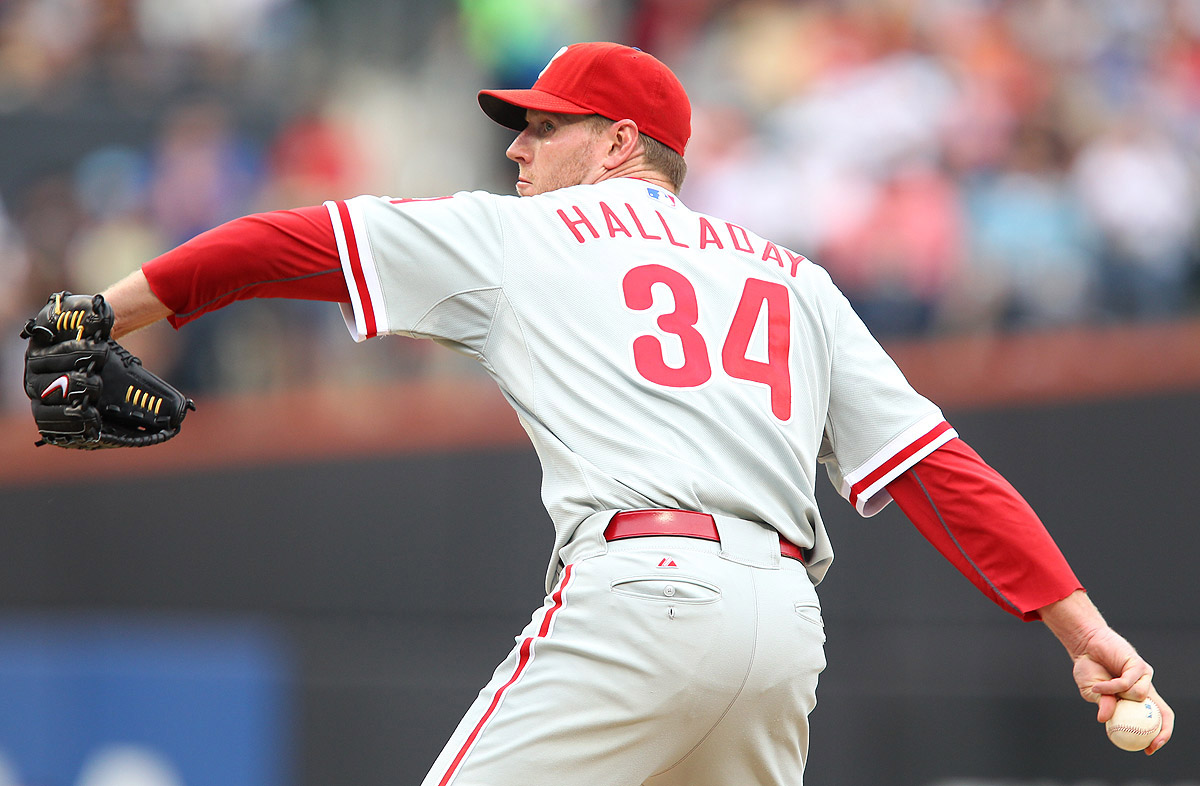 Halladay, of course, had no problems mowing down the Mets to win his ninth straight start against the team dating back to 2006. The former Cy Young Award winner has not lost to the Mets since a pre-9/11 world (July 2001).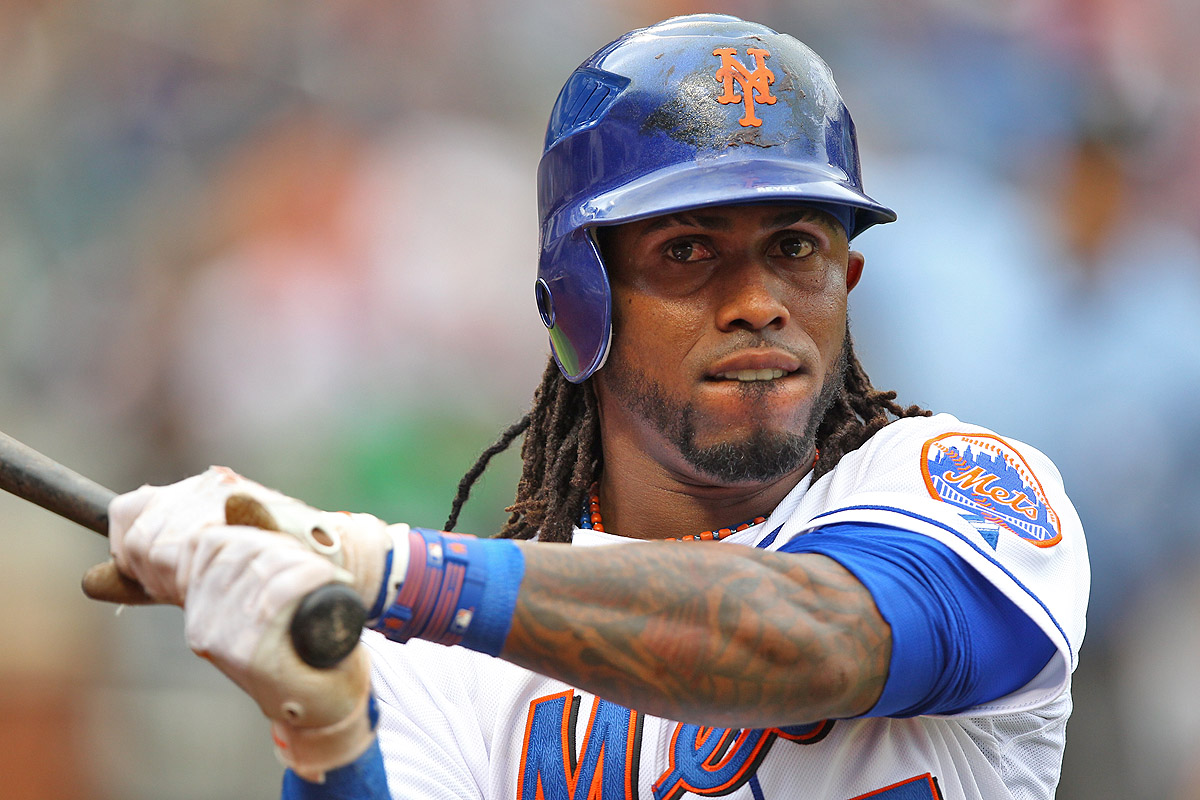 With Reyes clearly the star of the lineup, and his rumored departure nearing, I made a point to focus on the speedy shortstop when I could. He's also incredible photogenic, from his expressions and emotions to his facial hair, dreads and tattoos.
Chase Utley was, by contrast, of course one of many stud players in the game for Philly; the Phillies sent out their No. 1 lineup as manager Charlie Manuel was a little tired of the recent slump. Hunter Pence homered in a three-run first and the Phillies rode Halladay the rest of the way for a 9-4 win.
Wright watched the game from the dugout but never pinch-hit.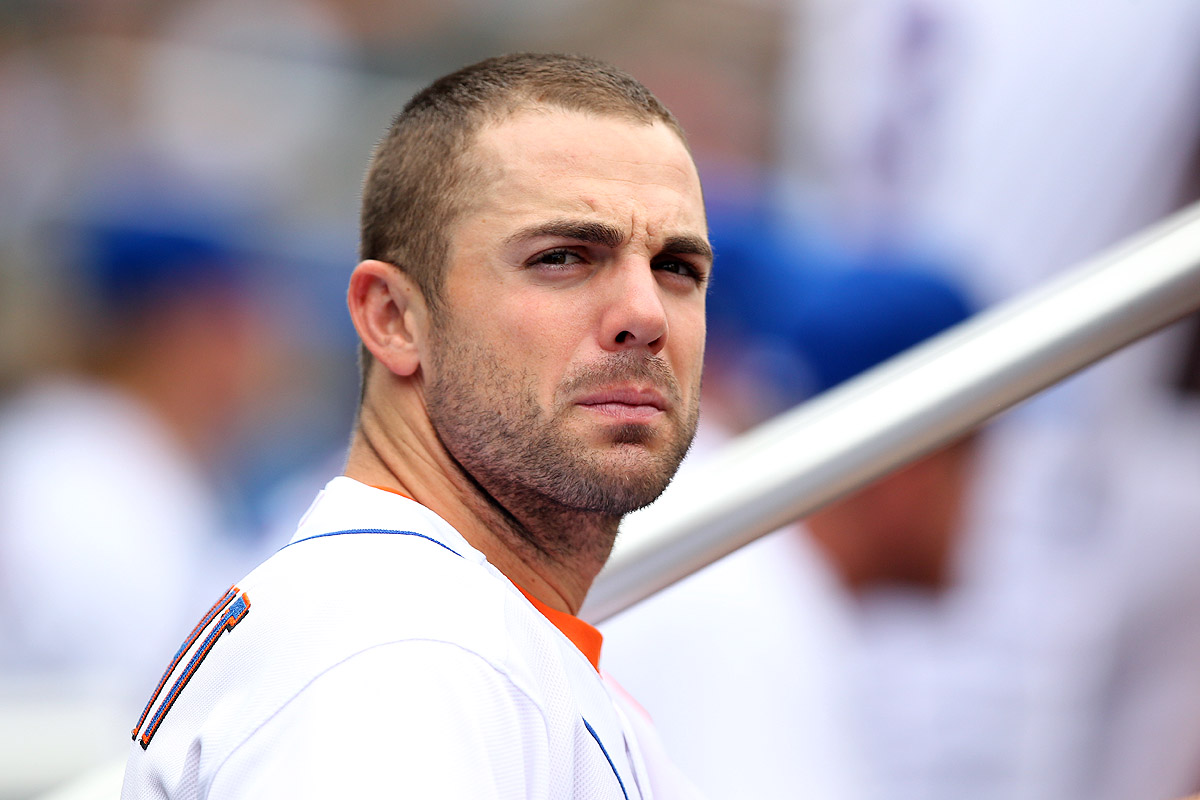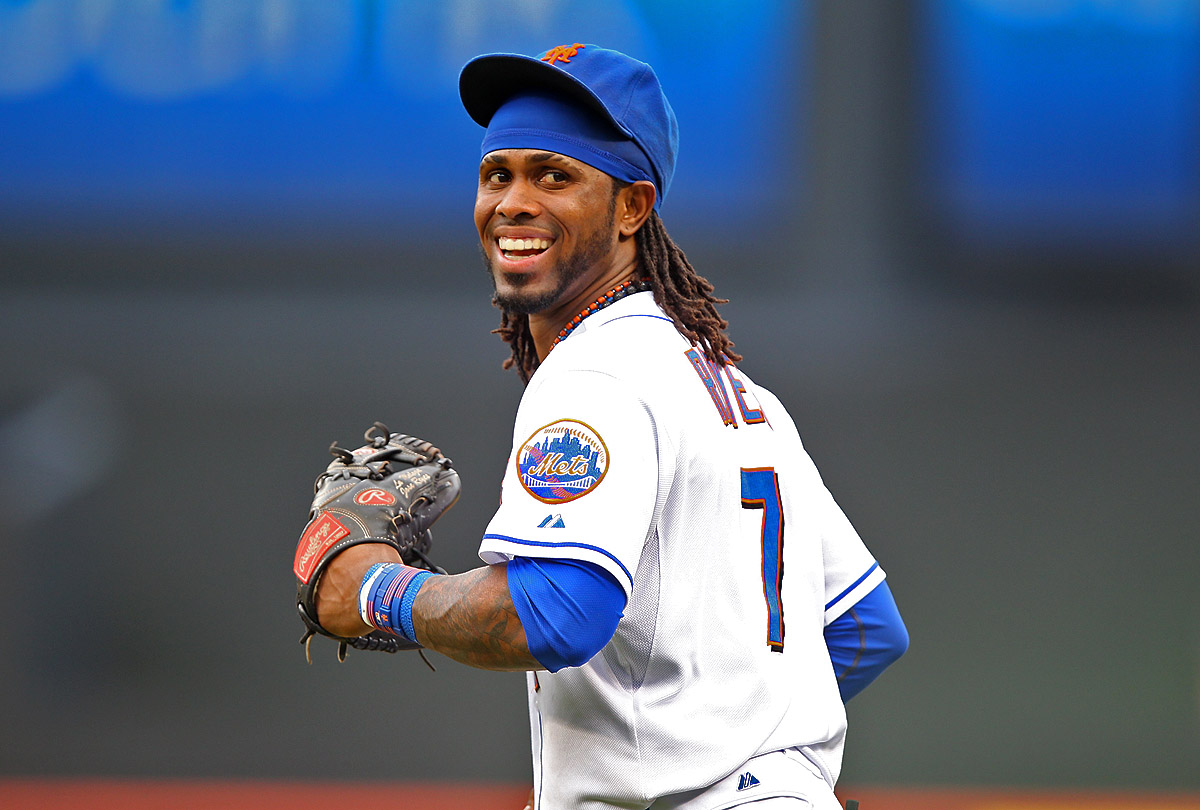 Here's a shot of Pence's homer. A friend of mine, Dave Schofield, shoots the Phils quite a bit and termed Pence's plate behavior as "herky-jerky" — I'd say that's pretty accurate. He's constantly moving and fidgeting, and it works for him. He also gives great follow-through poses for photos.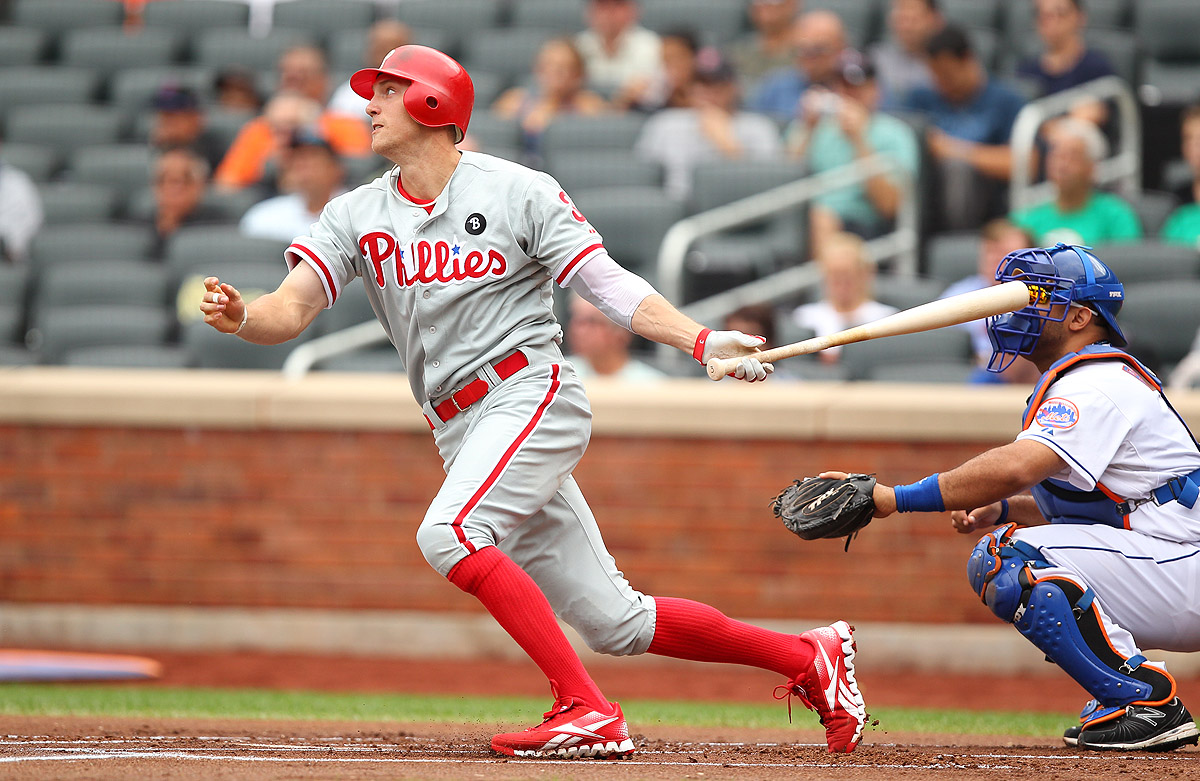 Mets third baseman Justin Turner shared a laugh with a Phillies coach in this early moment: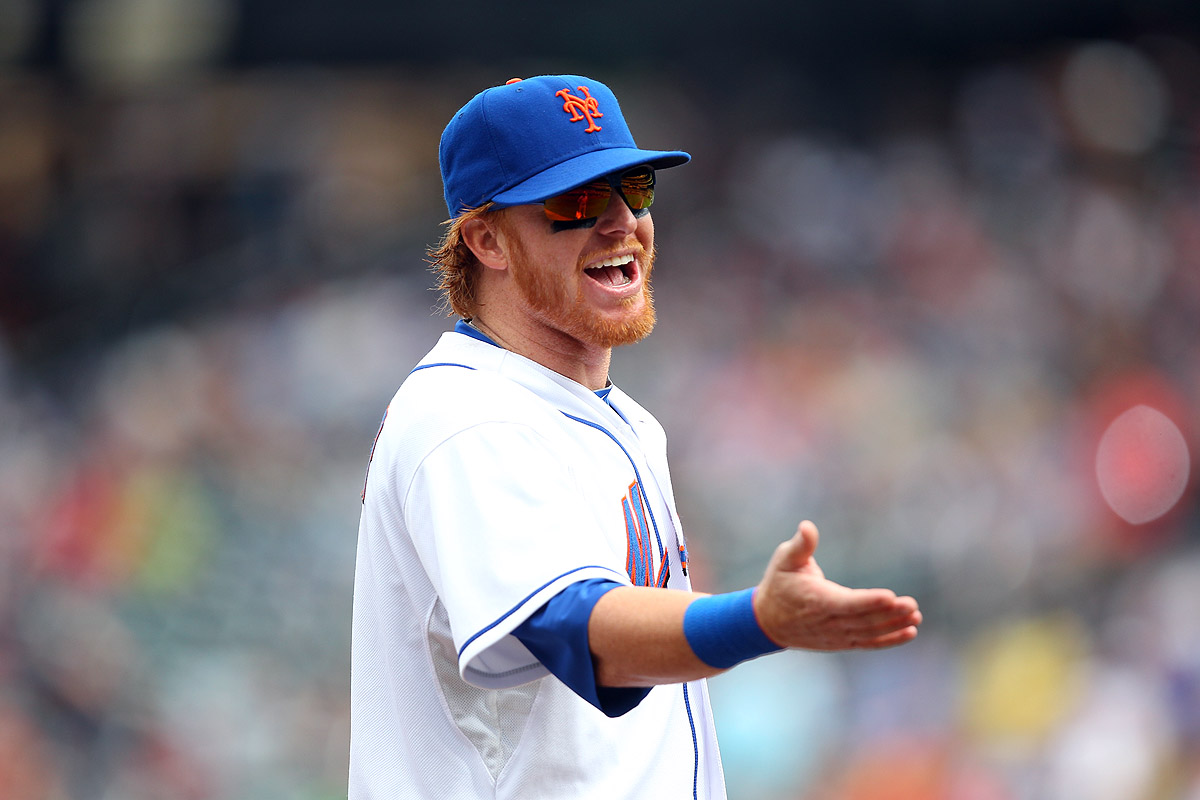 Here's a shot of Pence taken from the inside first base photo well — it's not cropped, as this is what you get with a 400mm lens at that close range.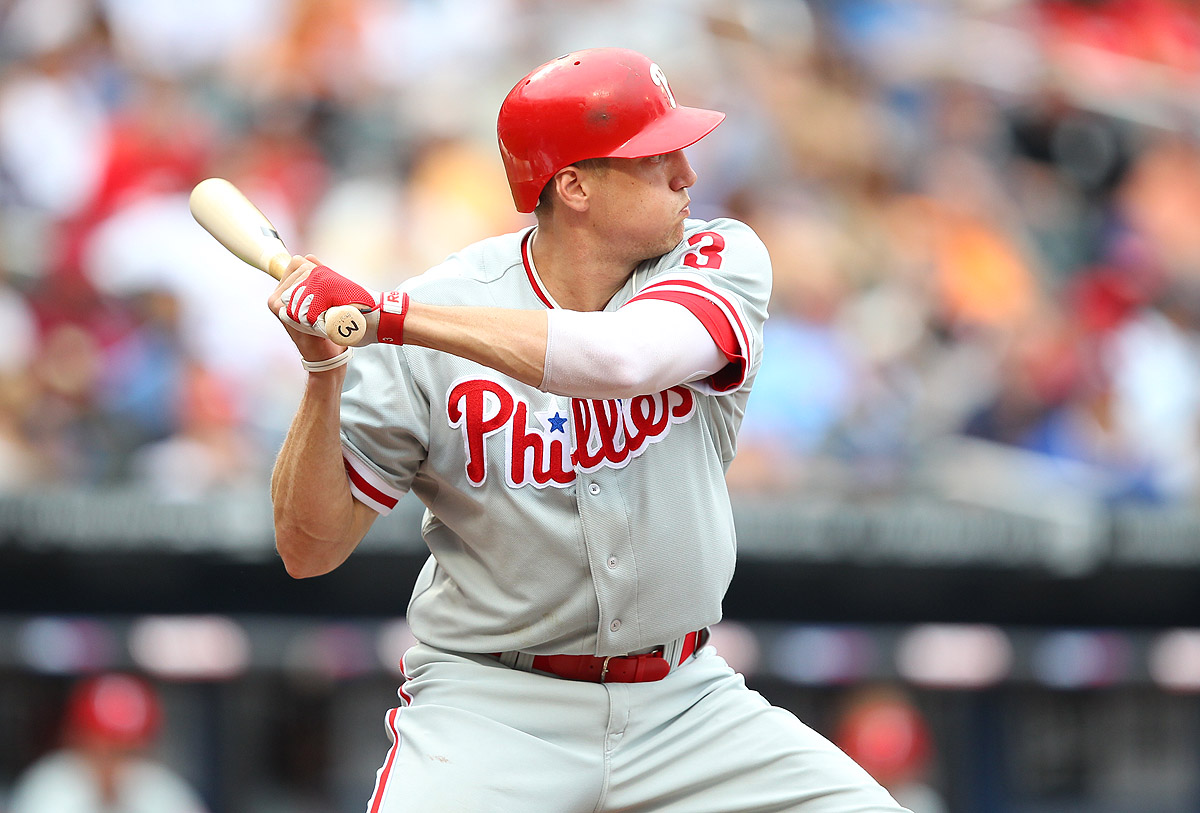 I got a few nice frames from a sequence here when Placido Polanco tried to score. He was tagged out by Ronny Paulino.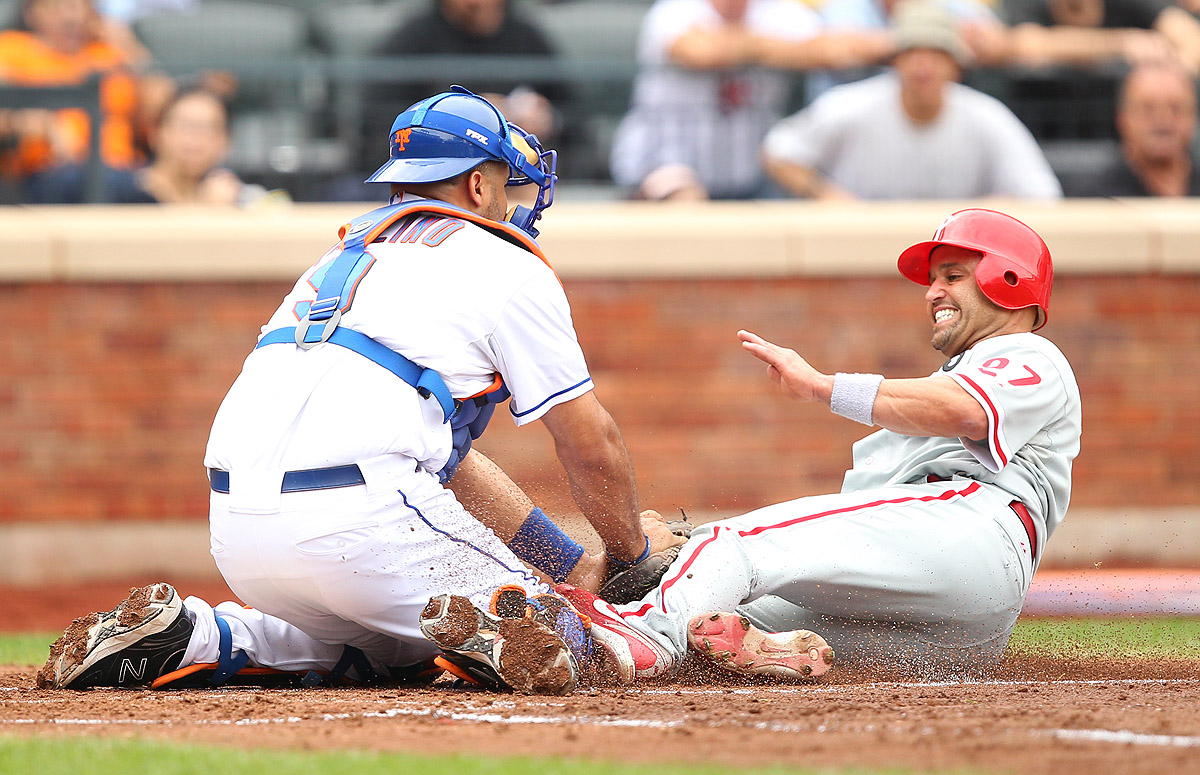 Hunter Pence shattered his bat on this base hit, and I got pretty lucky capturing the moment of impact: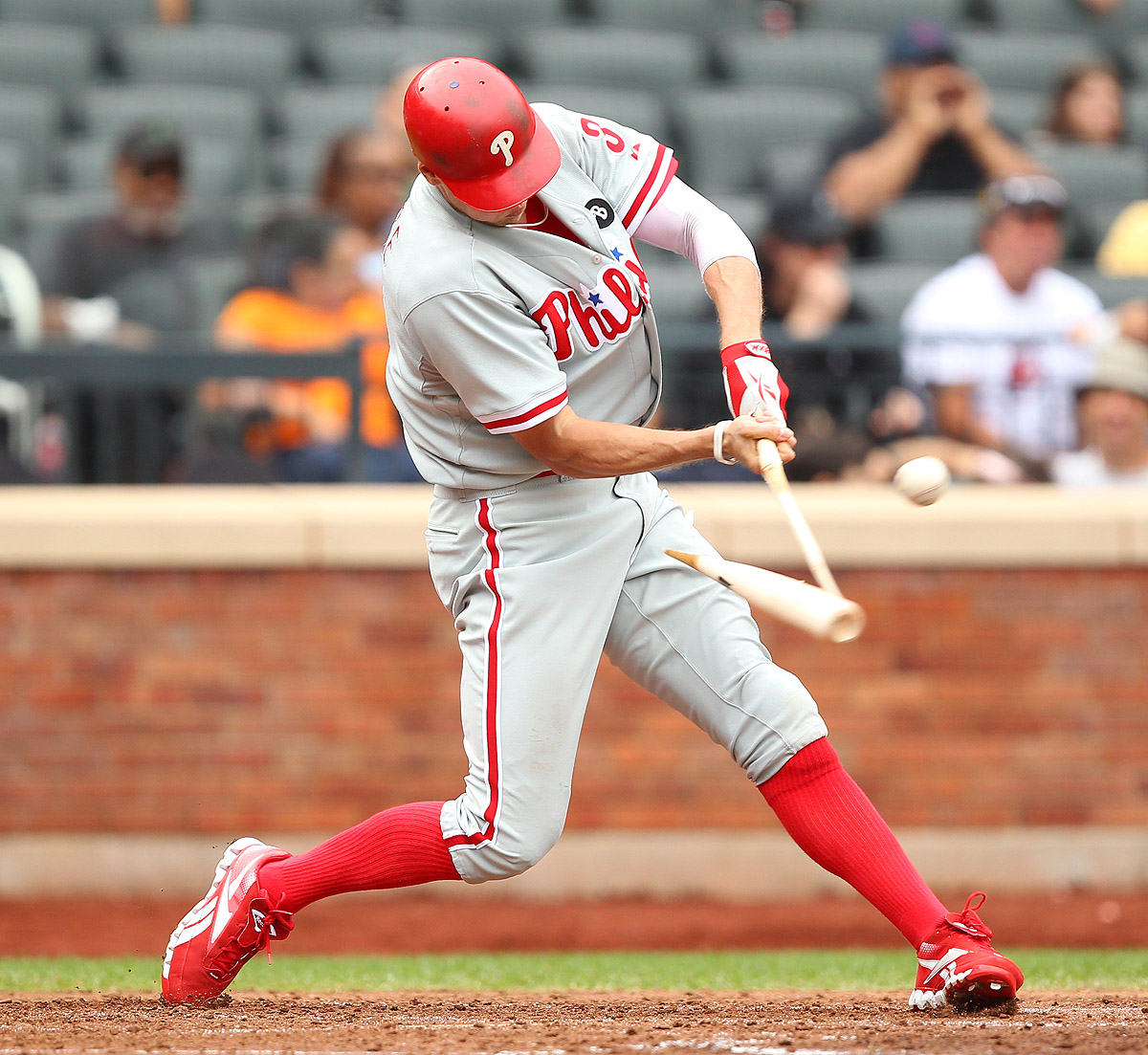 Former National League MVP Jimmy Rollins chugs around second base during Pence's first-inning homer.
Before the game, Rollins had a tough choice deciding which sunglasses to wear. With overcast skies, Rollins went with the yellow lenses.
Veteran umpire John Hirschbeck and newbie Scott Barry stand during the seventh inning stretch,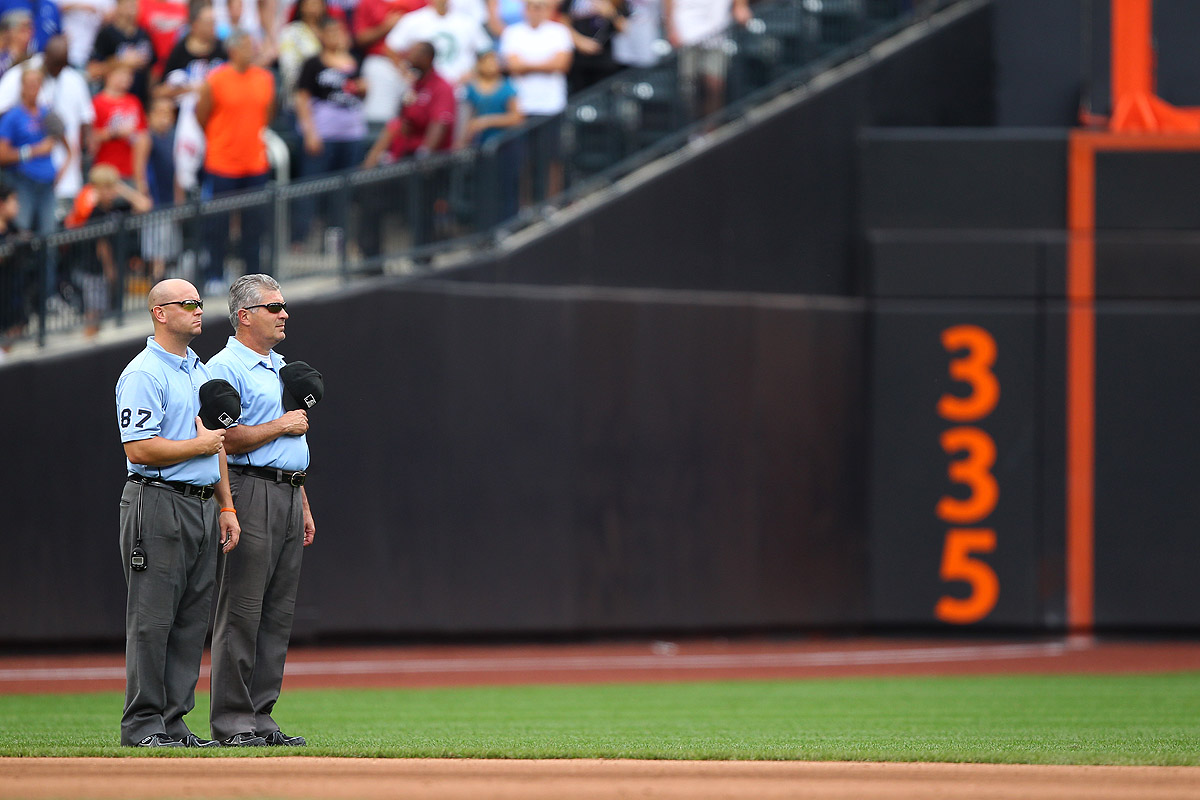 The usual Halladay shot. An exceedingly angry, ridiculous Mets security supervisor, Jack S., kicked me out of the empty third base photo well shortly after I snapped Halladay in the first inning. The Mets later apologized.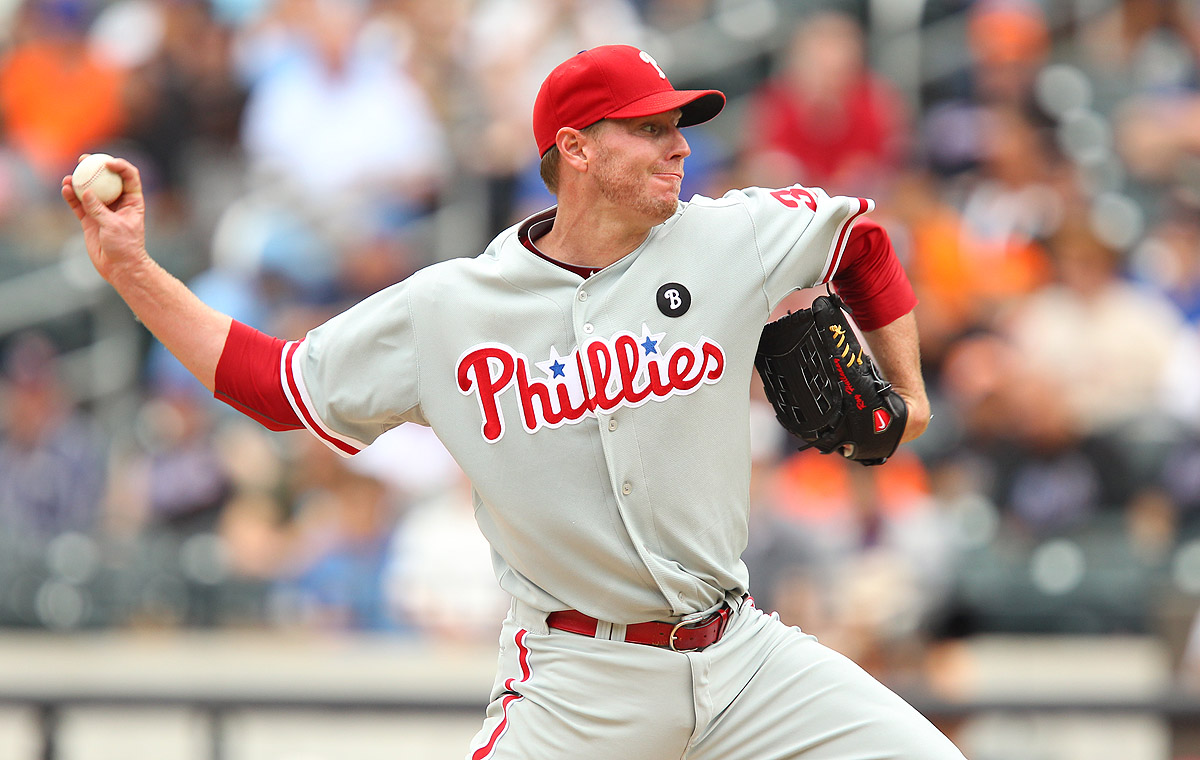 Here's a case of something going to plan — I focused on Reyes during an at-bat and, sure enough, he gave me a nice diving play to his right: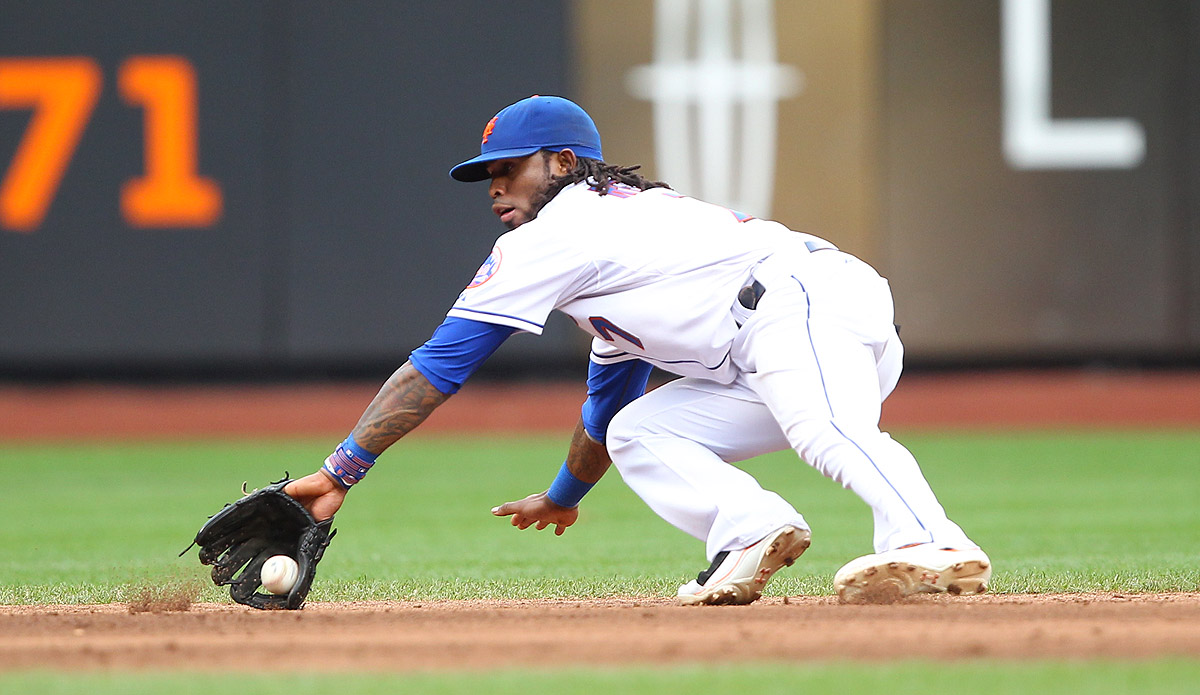 Ryan Howard, another former NL MVP, smiles in the Phillies' dugout before the game: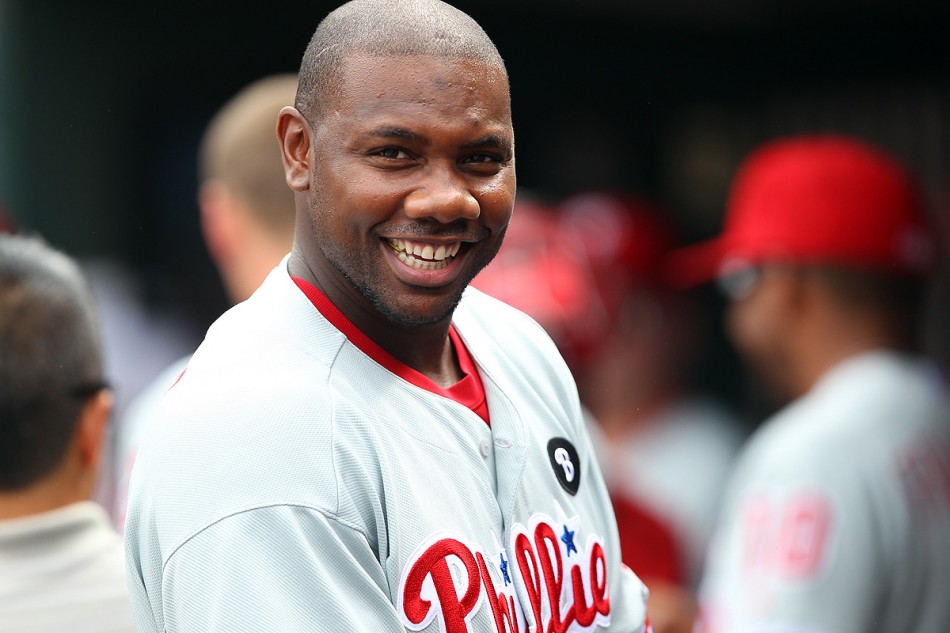 Here's Halladay from the inside first base photo well: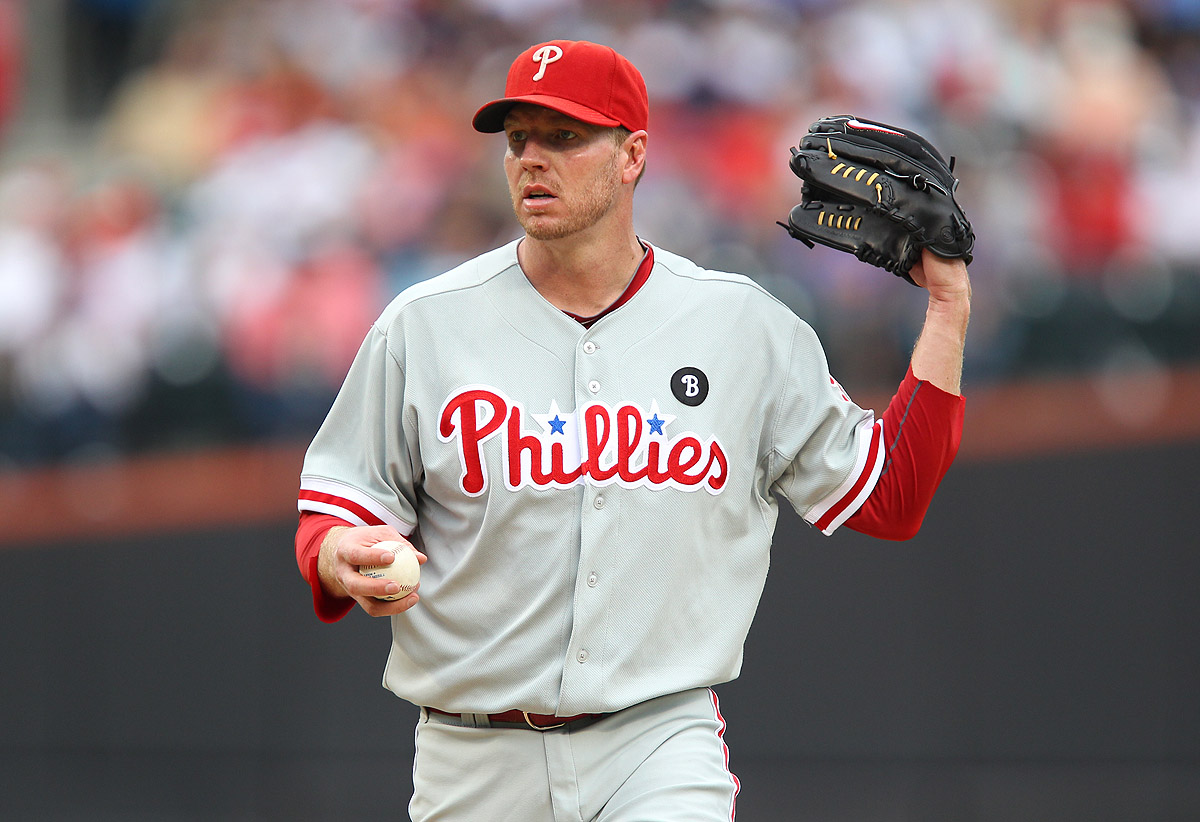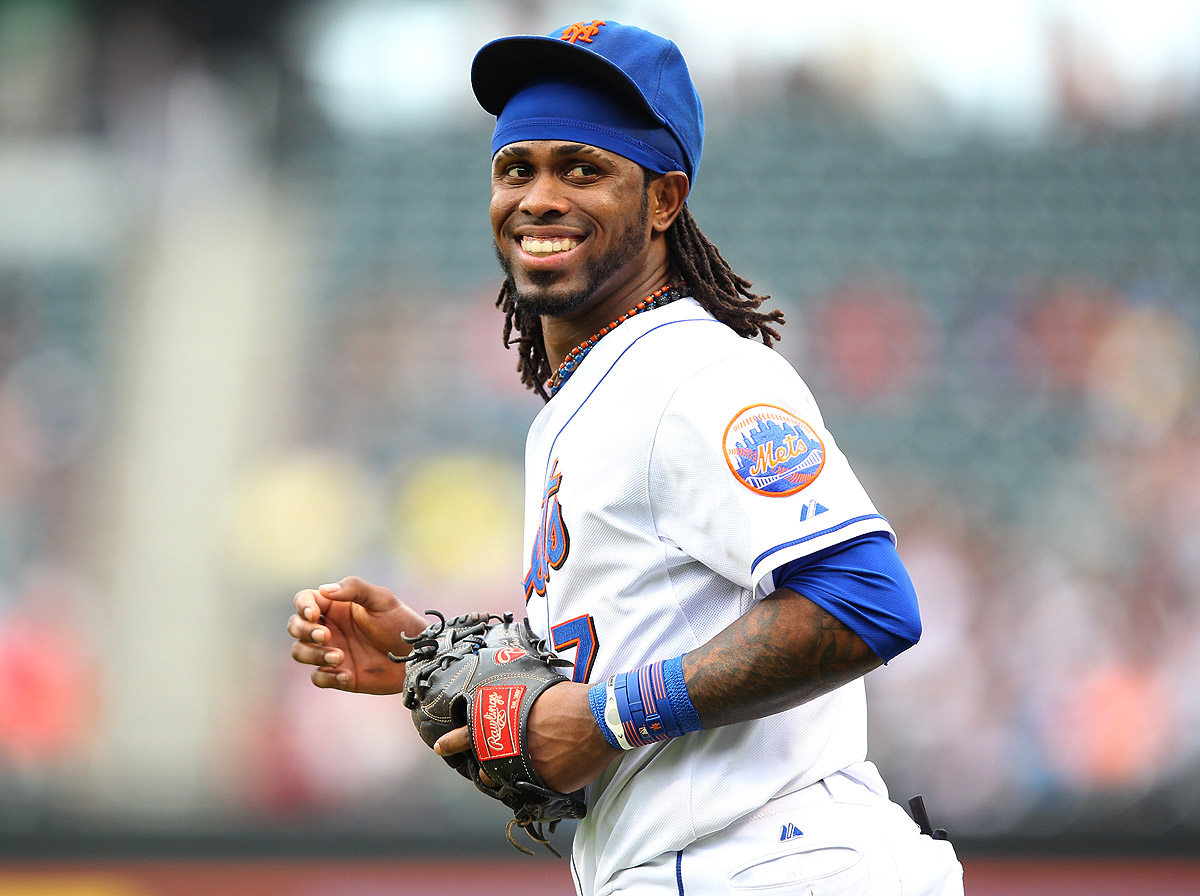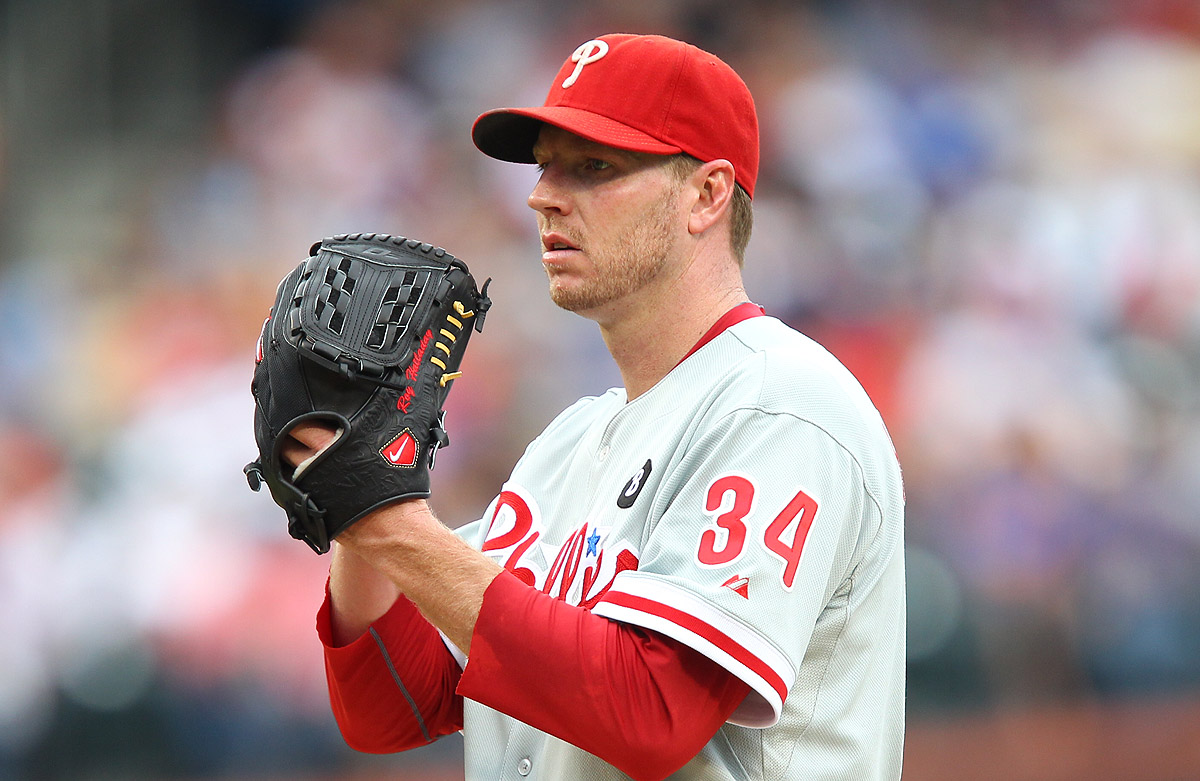 Citi Field is a beautiful ballpark, but was poorly designed when it comes to the media. The photo wells are literally up the lines in the outfield, which is something I've never seen outside of Citi Field (the old Yankee Stadium had an auxiliary field photo well, so to speak, further up the line). Most ballparks, Major and Minor, have their photo wells in line with first or third base; the Mets built their wells perpendicular to the lip of the infield.
What's that mean, in English? It means your usual 300mm lens is going to be kind of [very] short to use, and even a 400mm isn't especially tight. I mostly shot horizontal for batters, and since Mets games don't exactly sell out, you're left with shots like this, a lot of empty green seats in a spotty background. (Also, the Mets neglected to build entrance gates for their photo wells from the field, so you have to crawl down into them. Smart.)
Here's Reyes and former Mets World Series champ Wally Backman. Backman managed at Class A Brooklyn this season but joined the Mets' coaching staff for the final month. In a cute move, he wears No. 86, a nod to the Mets' last World Series title: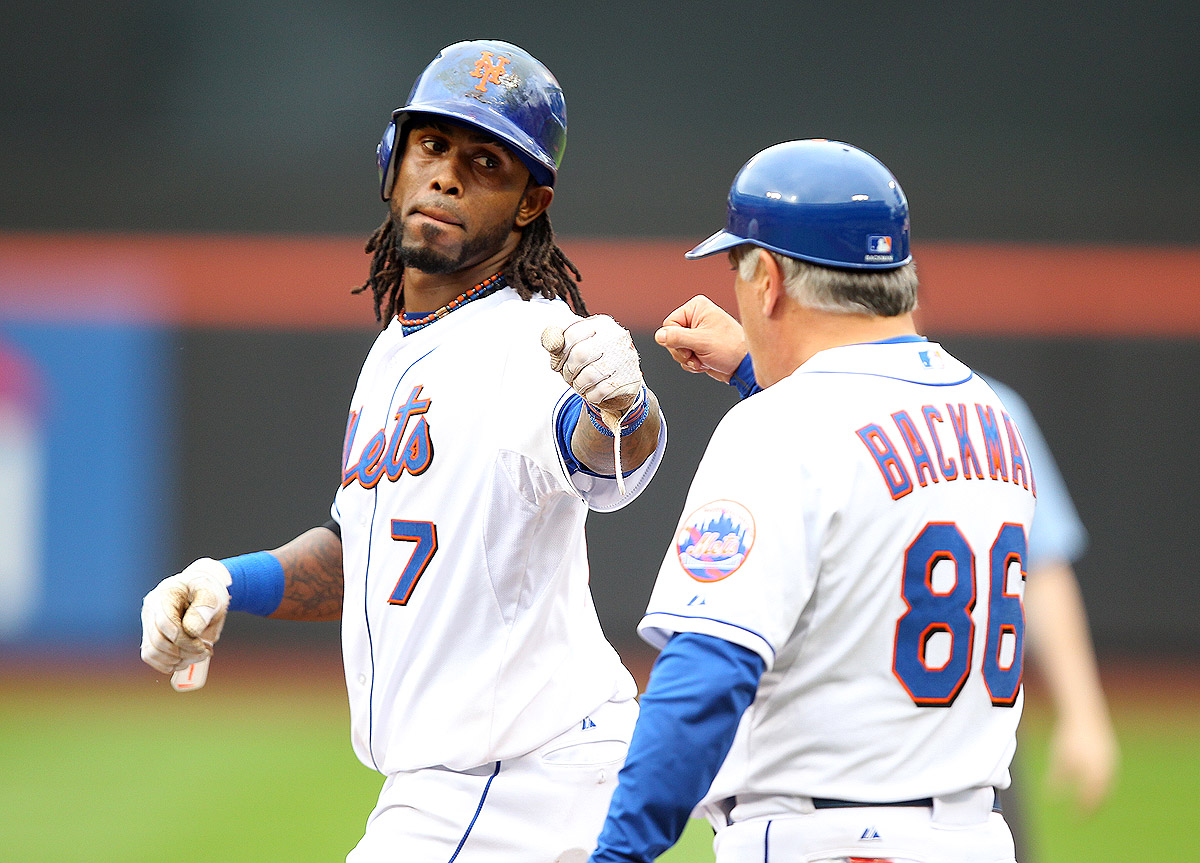 Mike Pelfrey started for New York but didn't last long: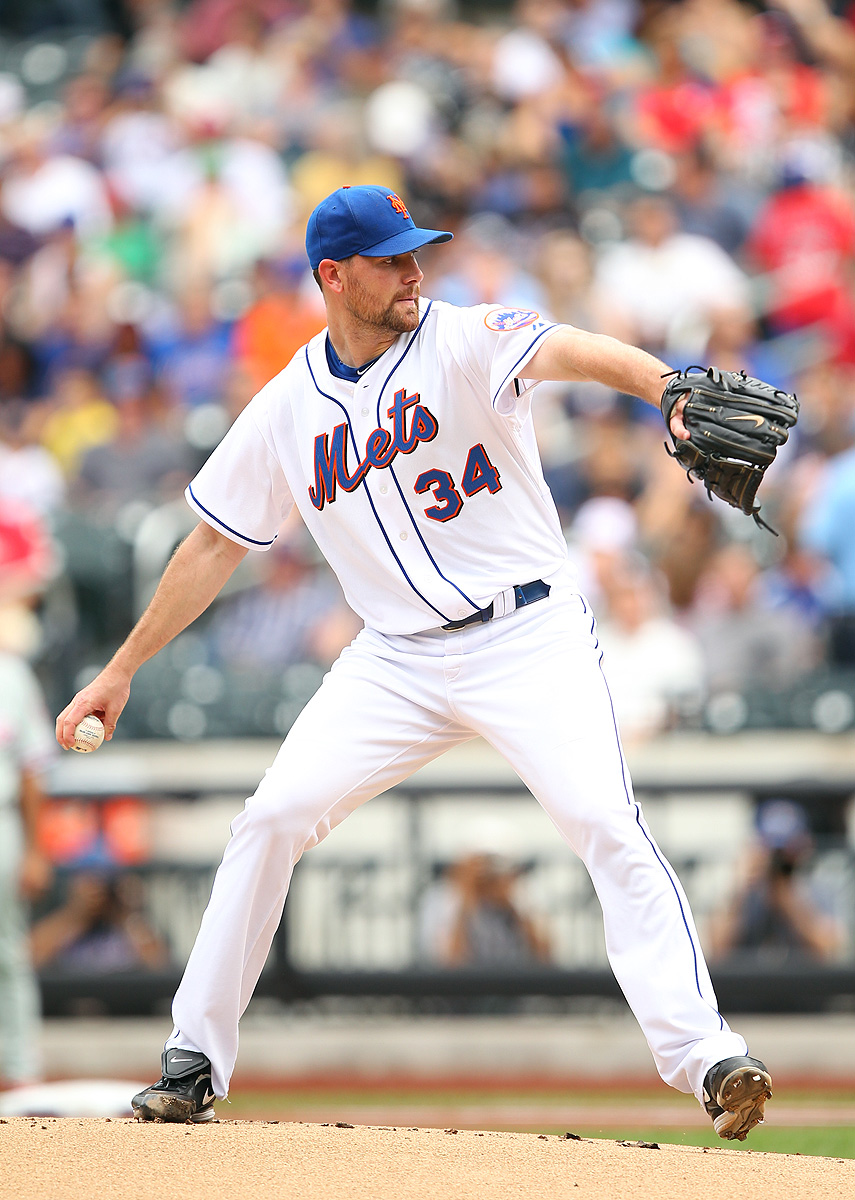 One thing I love about shooting the Mets is the backgrounds you get at Citi Field, at least non-batting backgrounds, and at least compared to what I get at Yankee Stadium, where the colors are usually empty blue seats, and white shirts. At Citi, you get a nice blend of blue, orange and white, plus the classic ballpark green of the seats. Here's an uncropped shot of Polanco:
Paulino celebrates his seventh-inning homer with Mike Baxter: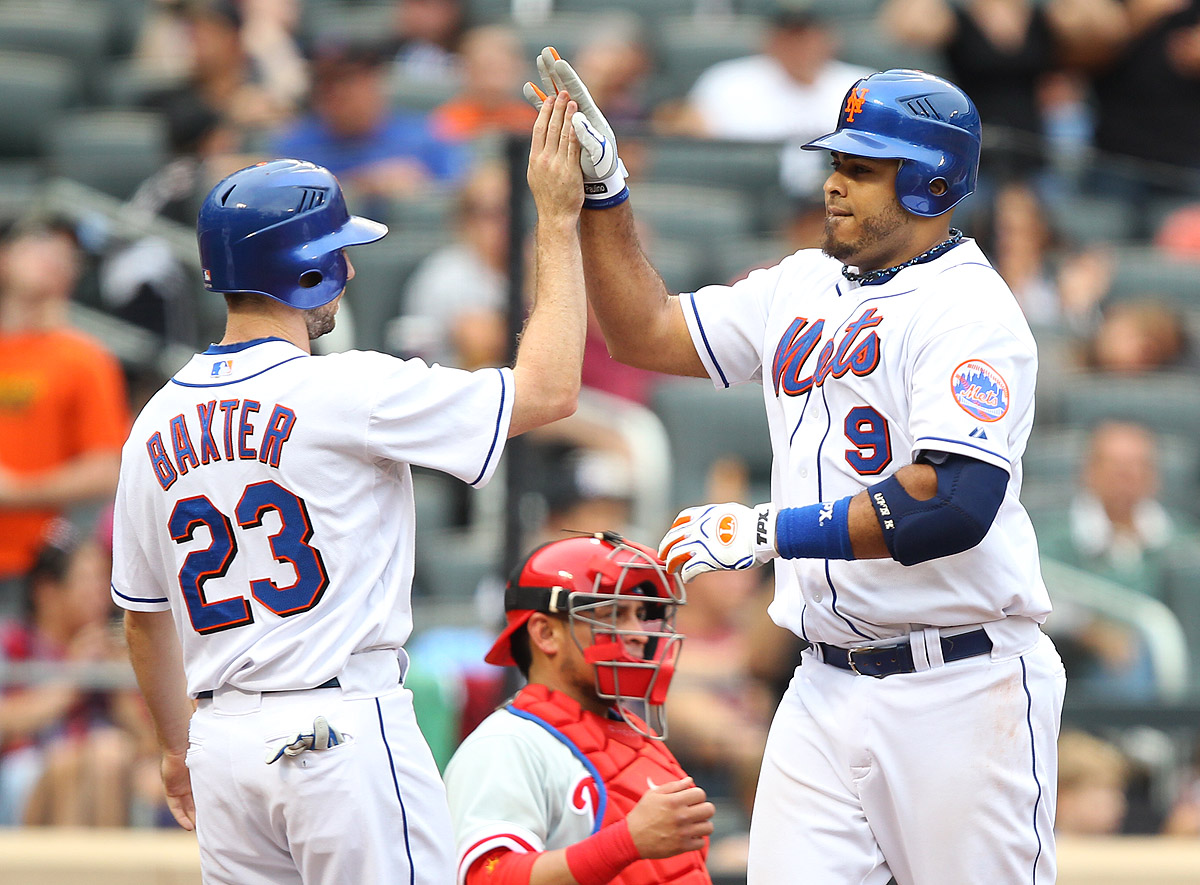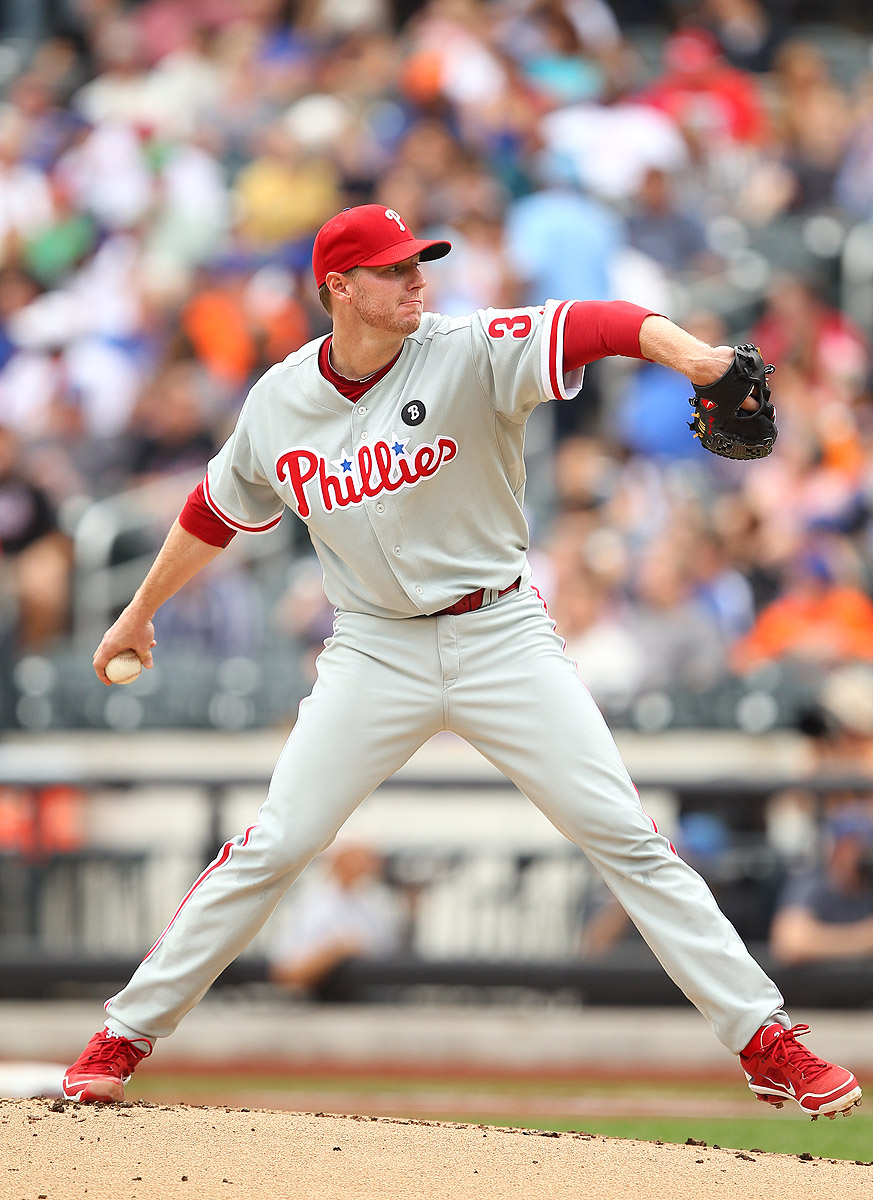 I wanted this specific shot of Halladay from the inside photo area, showing his face and the name on the back of his uniform. Took me a few pitches to get a few shots I liked:
Ryne Sandberg, the former Cubs' second baseman and Hall of Famer, was, like Backman, invited to the Majors after managing in the Minors. Sandberg led Triple-A Lehigh Valley to the International League Finals (I caught up with Ryne earlier in the month)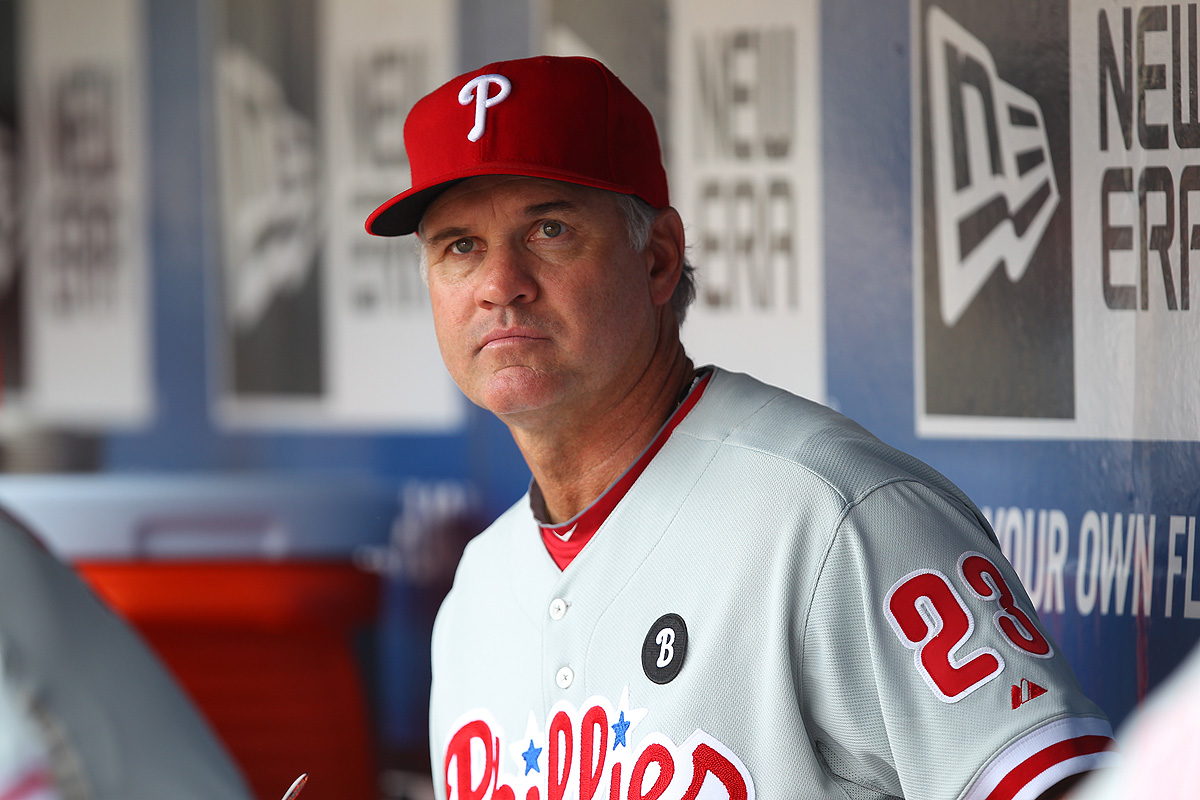 Center fielder Shane Victorino during the singing of 'God Bless America.'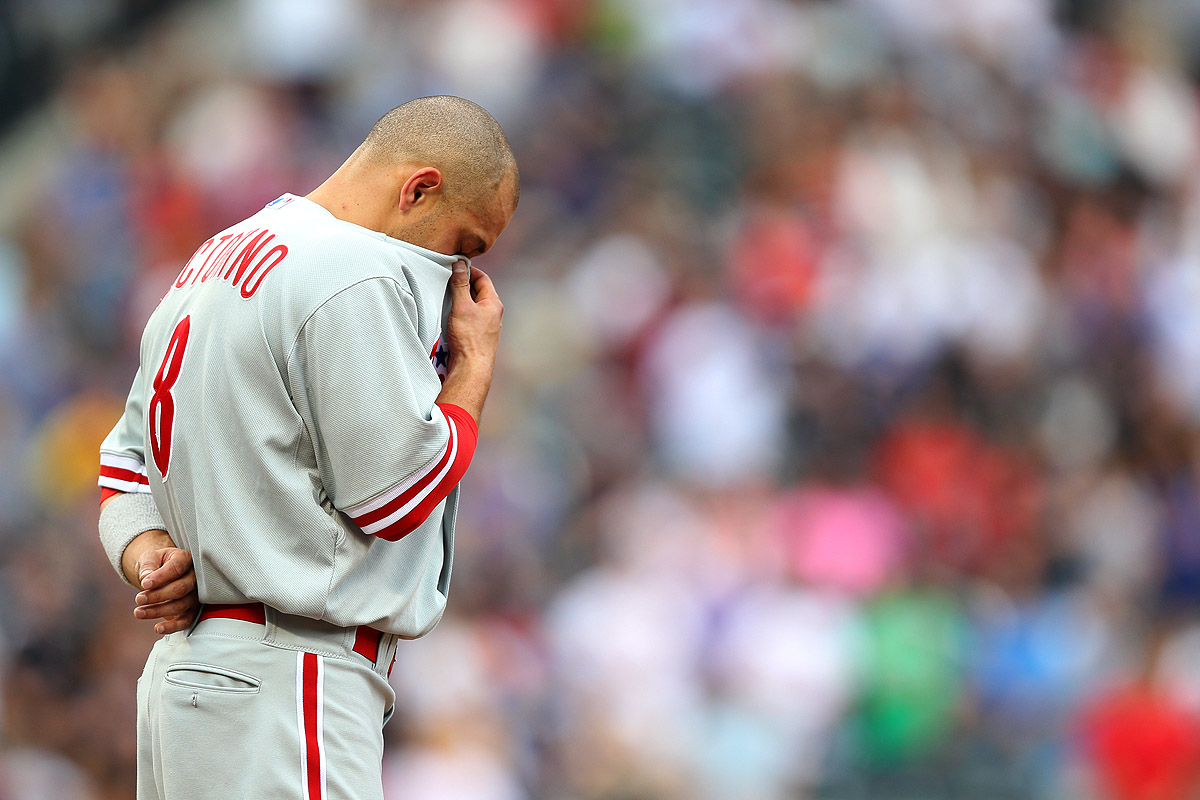 Some people talk about shooting through a play — here's the result of Polanco's play at the plate, with homeplate umpire Vic Carapazza emphatically calling the play: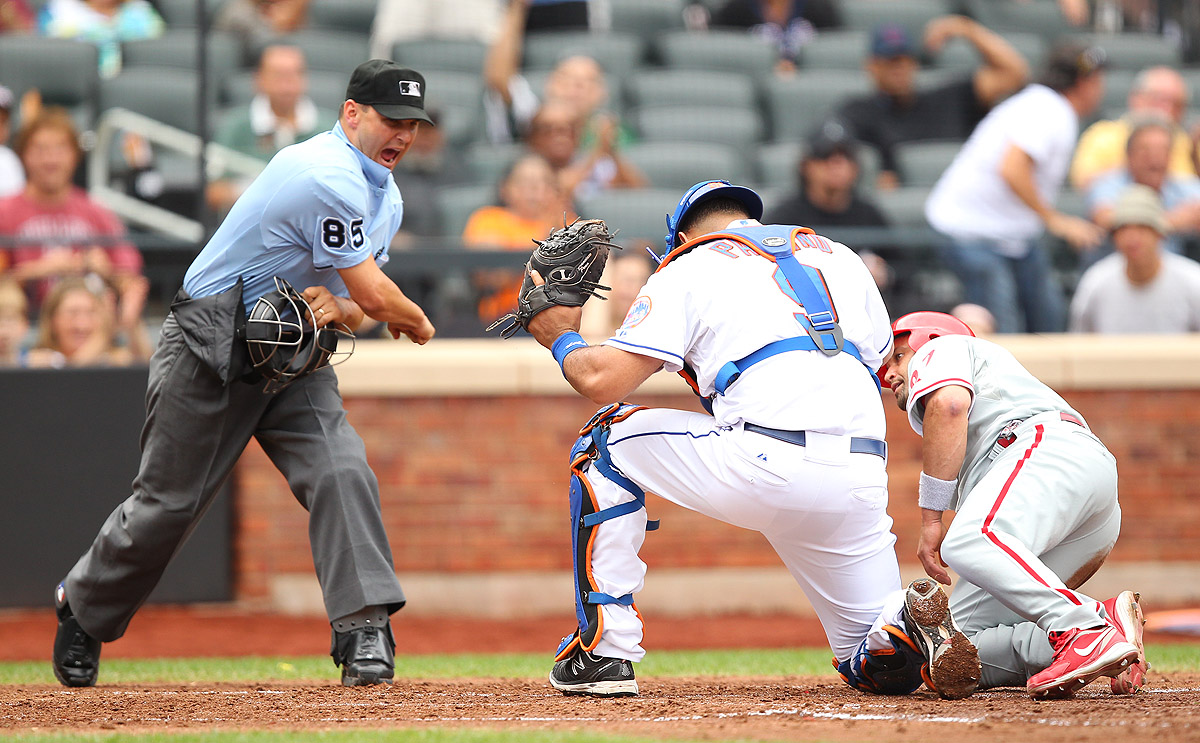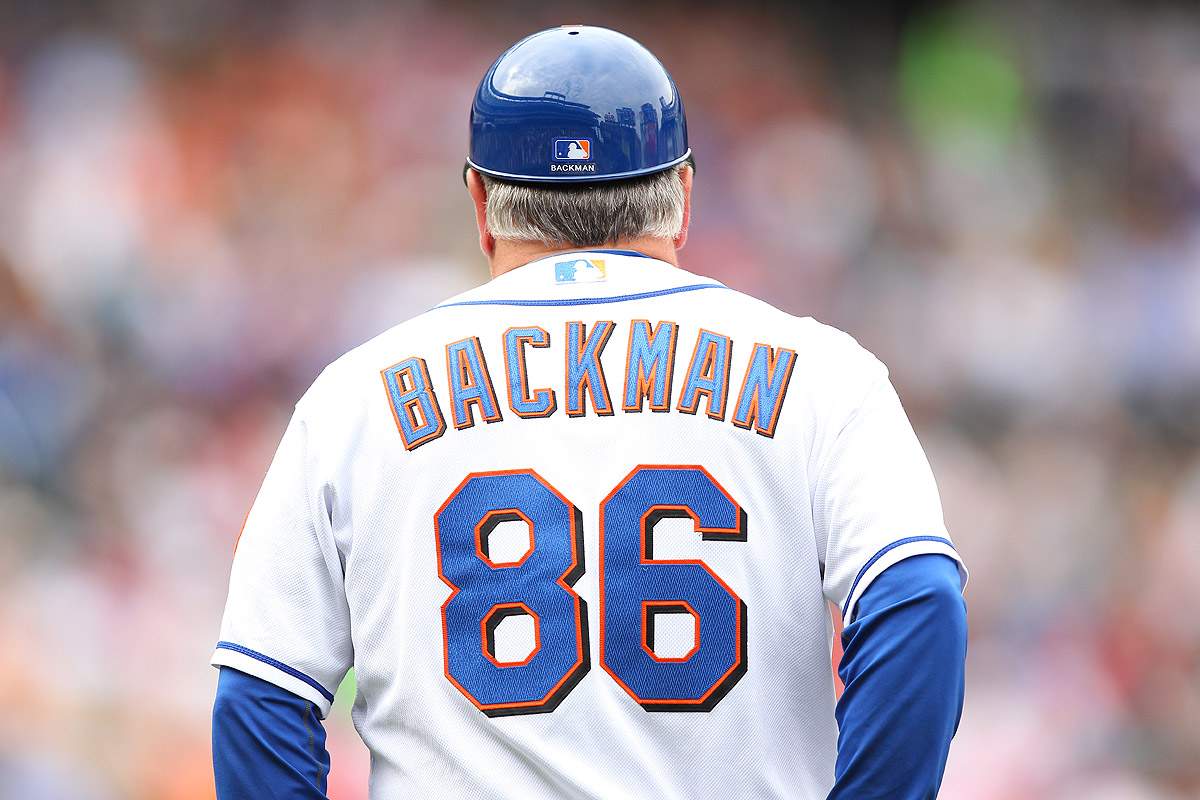 My buddy Tommy Gilligan came along to shoot the game with me, here are his excellent photos from the game.