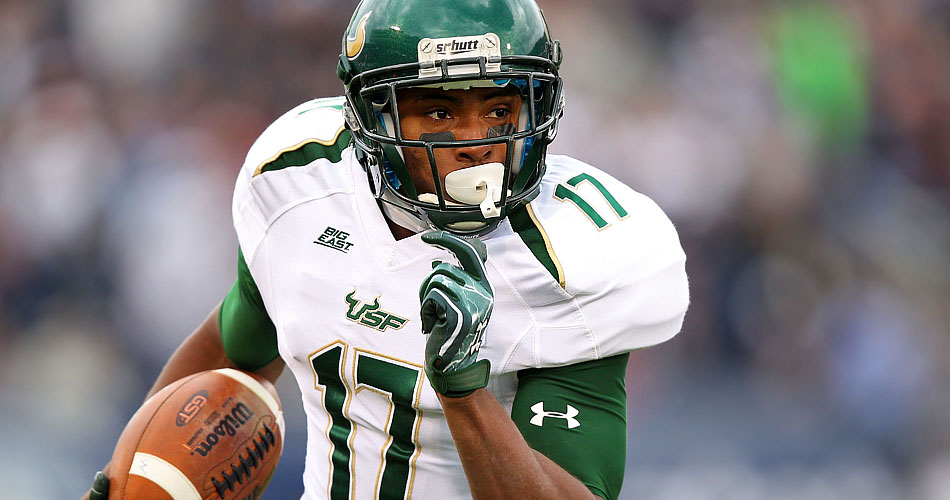 College football season is finally coming into focus after the sport got dragged through the Penn State scandal all offseason. I'm excited though, as Wednesday is media day at West Point and the Army team returns to practice.
Assuming I can wake up in time for Coach E's 7 am workouts (which I could use, honestly), I'll try and get to some upcoming practices at Foley. Last we met, it was late February and the roster had been shook up a bit with players trying new positions.
But before I get to an Army season preview, I wanted to highlight a couple photos I had picked up on CBS Sports this week in their Big East position breakdown. Two of my photos, including South Florida receiver Sterling Griffin (above) and UConn linebacker Sio Moore, made the predicted All-Big East team story.
Plus last week I took a portrait at Yankee Stadium for a feature we ran on MLB.com on Monday.
What are you looking forward to with this upcoming Army football season? Who do you think will emerge in the final season for several key seniors?