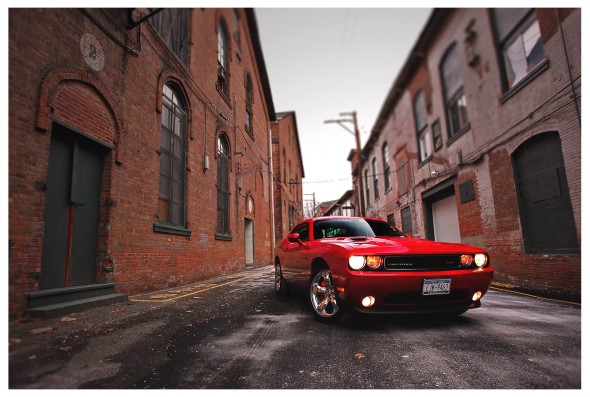 Earlier this week I took my 2012 Dodge Challenger up to Garnerville, N.Y. for some photos in between snow storms. The Garnerville Arts & Industrial Center (I think now formally known as the Garner Arts Center) is an old area full of brick warehouses and narrow streets that makes you feel like you're in some abandoned, ancient part of Brooklyn or something. It's just a couple of minutes off the Palisades Parkway in Rockland County, though, and it's a pretty historic place.
The site was originally constructed in 1790 as a textile mill and in 1860, it was converted to produce uniforms for the northern Union Army during the Civil War. It was abandoned in 1929 at the beginning of the Great Depression but was brought back to life in 1940 to produce uniforms for the U.S. Army in World War II. In 2001, it was converted into an arts center and, despite a hurricane that damaged the main gallery room, it remains open and houses dozens of local artists today. I've had two photographs on display here the last two years, and it was on my first trip there that I pegged the place as an ideal photoshoot location for the Challenger.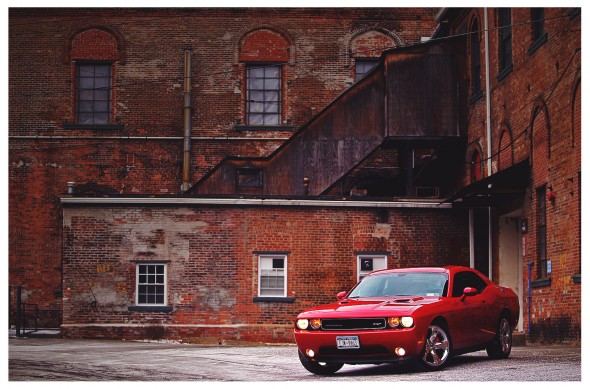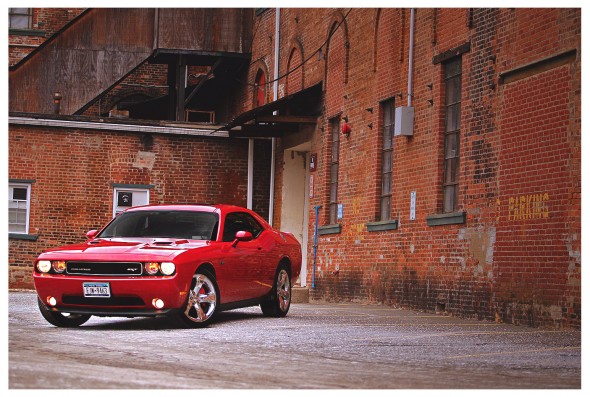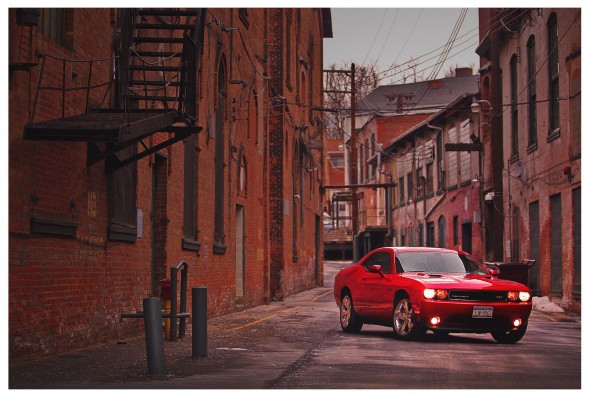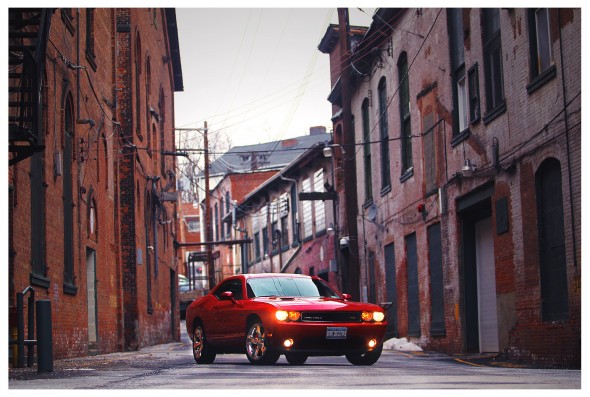 So, I should mention, if you want to go take photos here, I was told you need to stop by the main office and sign a waiver. I haven't really found many other photos out there on the web taken here, but I guess it happens frequently enough that they need to cover themselves. I took my car here once before and got some similar results.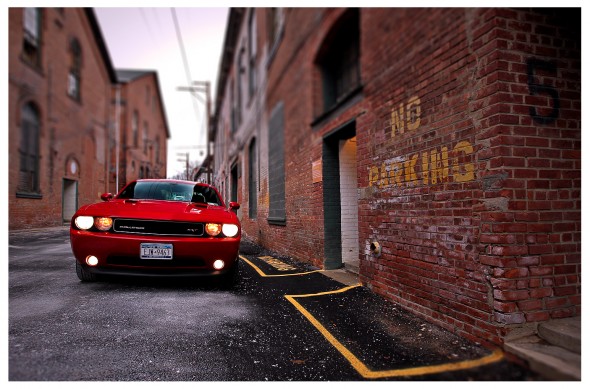 Some of the photos I played off the "No Parking" painted on the old walls, and some I just really tried to work in the bricks for a gritty look: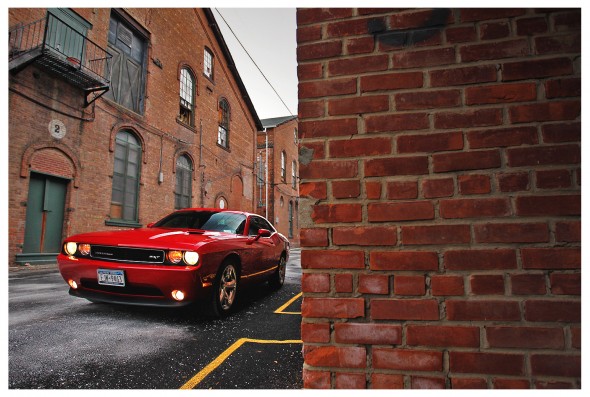 I also added some filters in Photoshop that desaturated the image for more of a vintage, film look. Boost the contrast and darken the levels and you have some menacing photos of a muscle car: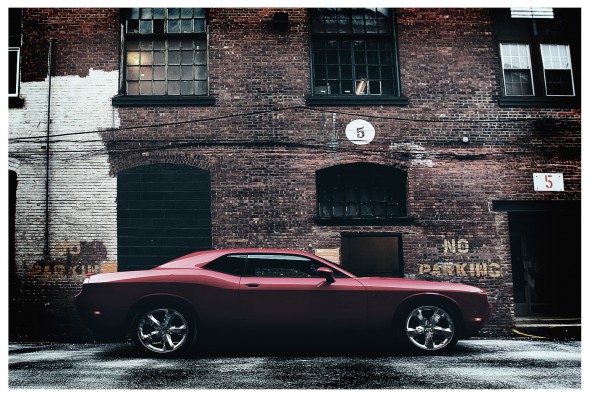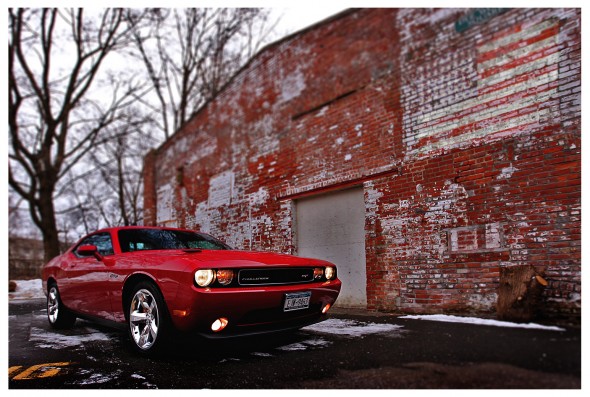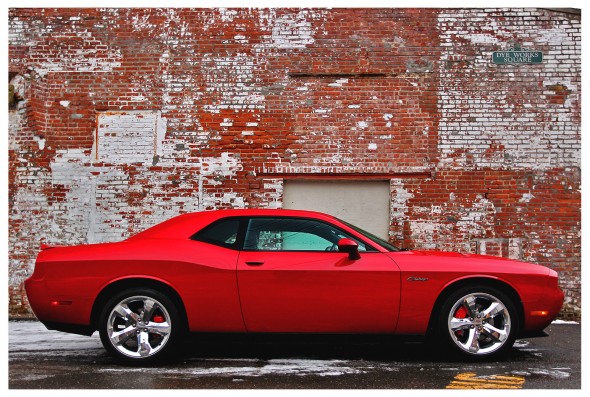 Another spot I wanted to try again was this tunnel/arch that a) looks cool and b) creates some cool lighting: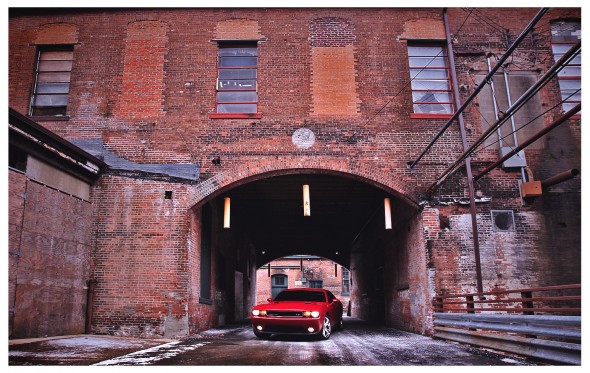 The other lucky thing I got with these photos was, since it's snowed a lot lately, the streets here were covered in white road salt, which created a nice contrast and texture to the ground: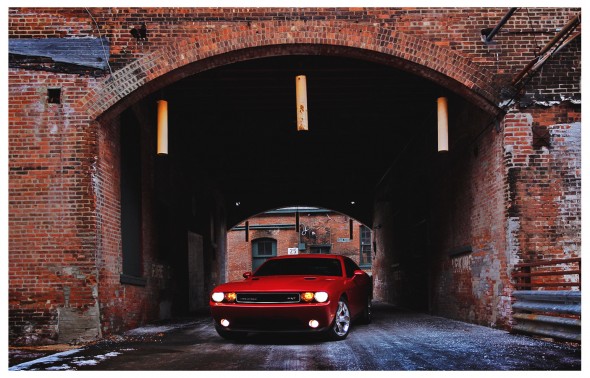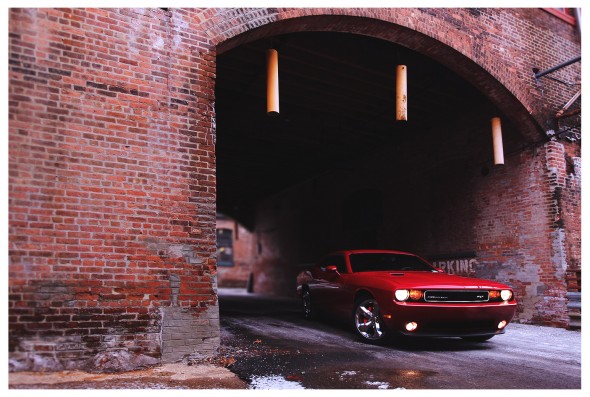 Further down the road is another similar arch, you can see the first one in the background. I also used some of the lighting effects options in Photoshop to put the focus more on the car: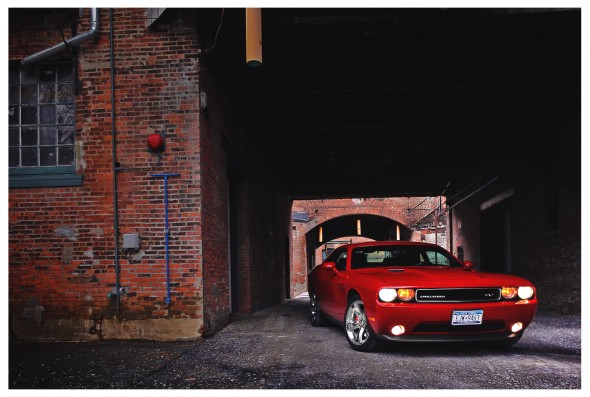 One from behind: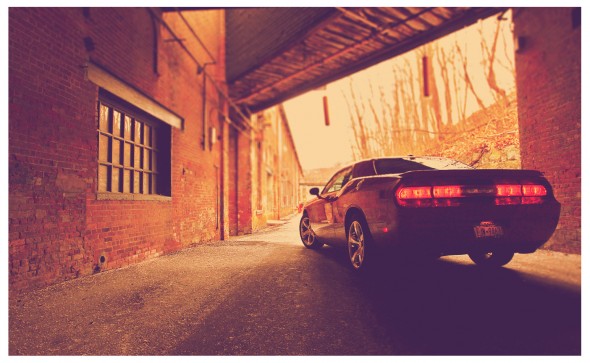 Then I backed the Challenger into a narrow alley and got some stuff there:
For this one, I converted it to black and white in Photoshop and then adjusted the color channels to achieve this look — essentially, I tweaked the red in the image to show up white (I also tried it with making the reds appear black). Same for the yellow paint on the wall and ground: