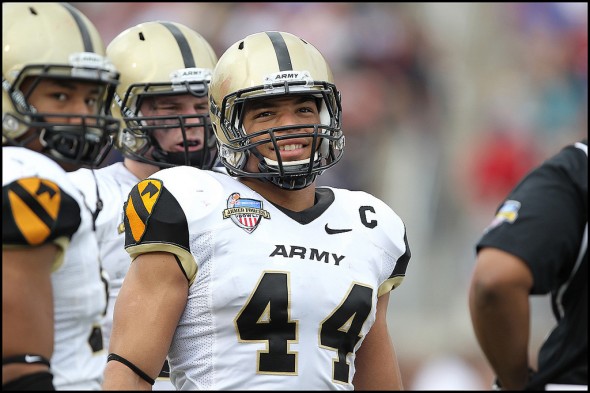 The Indianapolis Colts announced on Tuesday that inside linebacker Josh McNary had been promoted from the team's practice squad and activated for this weekend's game against the Tennessee Titans.
It will be McNary's NFL debut, three years after graduating West Point as Army's all-time leader in sacks (28) and tackles for loss (49). His final moment in an Army [football] uniform came when he led the Knights past SMU to win the 2010 Armed Forces Bowl in Dallas. The commissioned officer signed with Indy as a free agent earlier this year in April.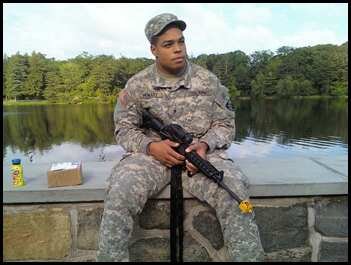 On Sunday, he'll be wearing a blue and white Colts uniform.
"I've got a lot of confidence after getting in shape and after seeing the progress I've made physically and knowing what I'm capable of, given my instincts on the field," McNary told the AP after signing. "I'm very optimistic and pretty confident of what I bring to a team."
Adding a unique twist to his debut, McNary will be going up against former teammate and current Tennessee Titans fullback Collin Mooney, who set rushing records at Army from 2006-08. In 33 career games at West Point, Mooney rushed for 1,361 yards, scored nine touchdowns and as a senior in 2008,  led the team with 191 rushes for a school-record 1,339 yards and eight touchdowns.
He was the only player in academy history to run for 185 or more yards in consecutive games and the only Black Knight to ever reach 170 yards in three straight outings (187 at Tulane, 229 vs. Eastern Michigan, 172 at Buffalo).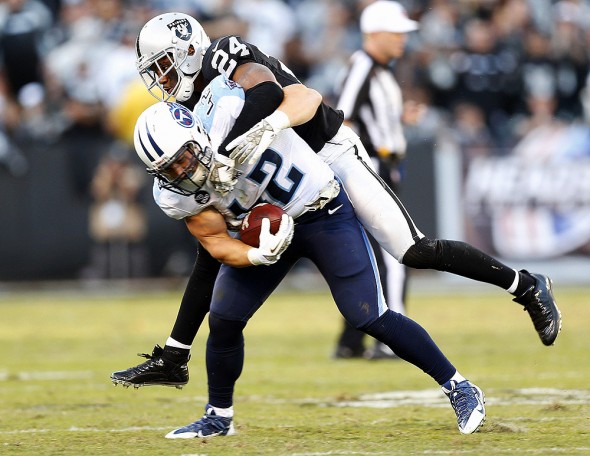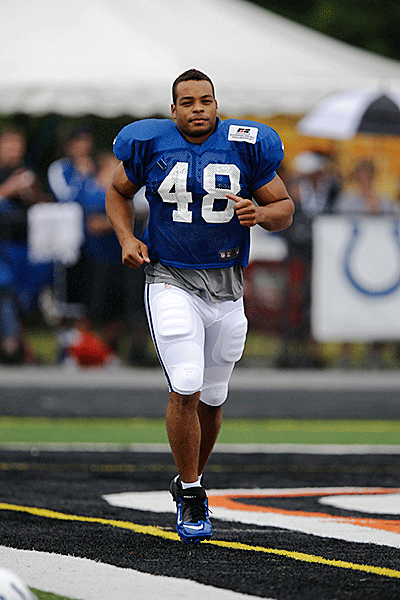 Above: Oakland Raiders cornerback Charles Woodson (24) tackles Tennessee Titans fullback Collin Mooney (42) during the second half of an NFL football game in Oakland, Calif., Sunday, Nov. 24, 2013. (AP Photo/Beck Diefenbach)
"I've been practicing the first 11 weeks of the season and I've been coached as if I have been active," McNary told the Times Herald-Record. "I've been getting repetitions throughout the season and practice. It's been extremely rewarding because I've been able to learn so much and make so many strides in my development at linebacker."
Mooney signed with the Titans as a free agent in 2012 and made his debut on Dec. 2, 2012 against Houston. He spent three years active duty in the Army (field artillery, same as McNary) and is currently in the Army Reserves.
This past May, he was awarded the Army Achievement Medal for his work in the reserves during the 2013 offseason.
Mooney, who played with McNary at West Point from 2007-08, was one of the first to congratulate his old teammate:
Congrats to my guy @josh_McNarLy on being promoted to the Colts 53! See you Sunday. Is this an Army football first?

— Collin Mooney (@collin_mooney) November 27, 2013
McNary served two years active duty in the U.S. Army after graduating from USMA in 2011. His first assignment was as Army's strength and conditioning coach, but he then spent six months at officer training school, known as FA BOLC, or field artillery basic officer leadership course.  He then moved to Fort Hood, Texas, where he was stationed for the final six months of his commitment, which ended in late May.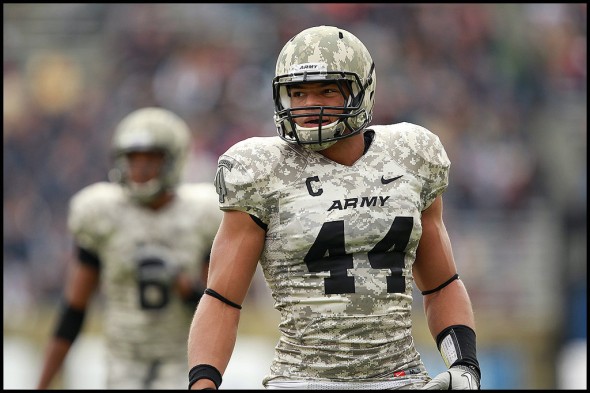 "It was only when I arrived at West Point that decided to pick football back up because it was so convenient," McNary said "It wasn't going to conflict with my aspiration to be an officer or my job in any way."
McNary has been limited to the Colts' practice squad thus far, although the Colts celebrated his service on Veterans' Day and he recently participated in a Thanksgiving charity event the team hosted, Horseshoe Helpings.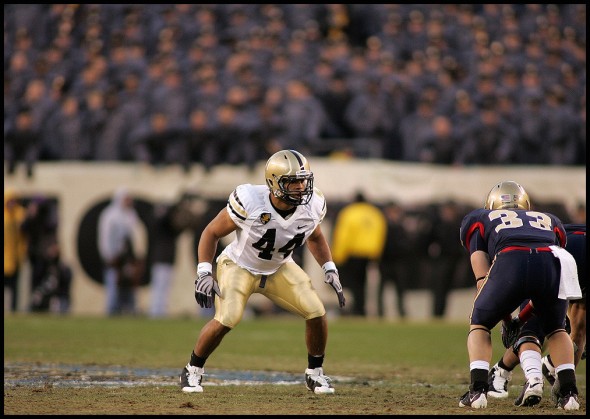 "Everybody is extremely happy. You know they show their appreciation and gratitude each time a car pulls up," McNary said. "All the response has been extremely positive."
I think I speak for everyone affiliated with the Army program that we are all extremely happy to see McNary living the dream and suiting up for real this weekend. McNary and the Colts taken on Mooney and the Titans at 1 p.m. on Sunday on CBS.