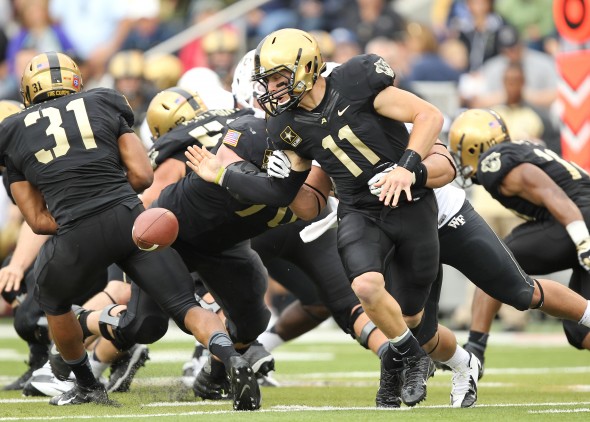 So if you're looking for some recent Army game photos here, they've finally arrived following a lot of recent trouble I've experienced with my website. It appears things are straightened out, so I'll try to catch up.
Army's loss this past Saturday to Wake Forest was probably the worst I have seen this team play in a long time. Penalties, fumbles, failed conversions, a lost offense that featured three quarterbacks and lacked its running options due to injuries… there were a lot of high hopes after the Knights' tough-fought battle with No. 4 Stanford a week earlier, but this looked like a different group of players at Michie when Wake took the field.
Angel Santiago started (and ran me over on the sidelines on one play) but A.J. Schurr came on and fumbled in the photo above — it appears someone grabbed his arm, causing the slip. Terry Baggett was the long brightspot, although with Larry Dixon banged up and Raymond Maples out for a few weeks, this was Baggett's spotlight to lose. He grinded out a career-best 125 yards.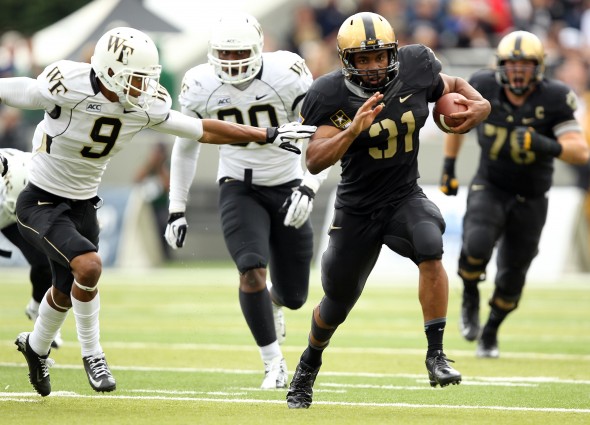 Demon Deacons quarterback Tanner Price threw for 132 yards and ran for 66 more.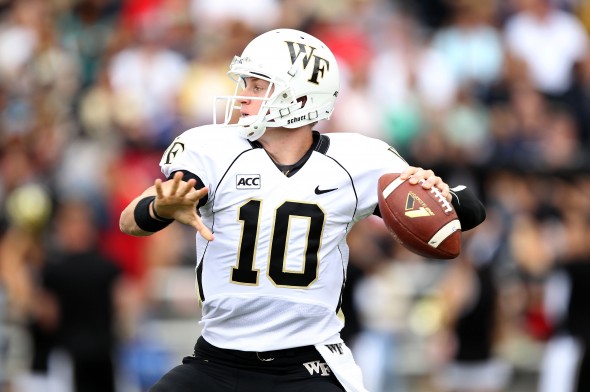 Army head coach Rich Ellerson shrugged off the thought that this loss — in which Army had three field goals and a safety after hanging with Stanford — was a step in the wrong direction.
"Every week is a battle. Every week is its own monster," he said. "We had some built in challenges coming out of last week. We had a plan, and a lot of those things we found are going to stay a part of us as a result. We kicked three field goals and got a safety. That's going to make it hard to win a Division I game."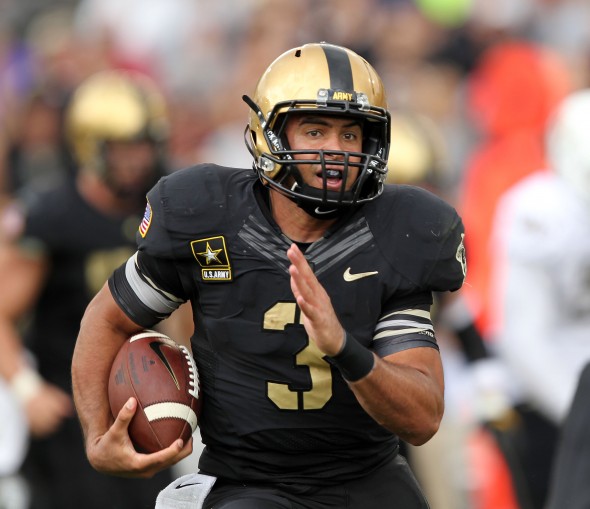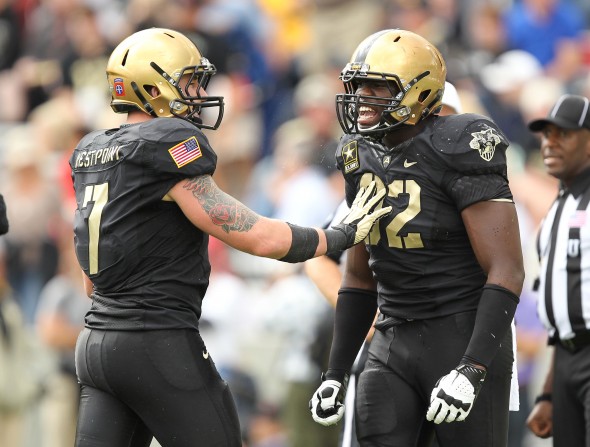 Check back later and I'll add some additional photos and thoughts from this game. I'll get to the Stanford game as well!