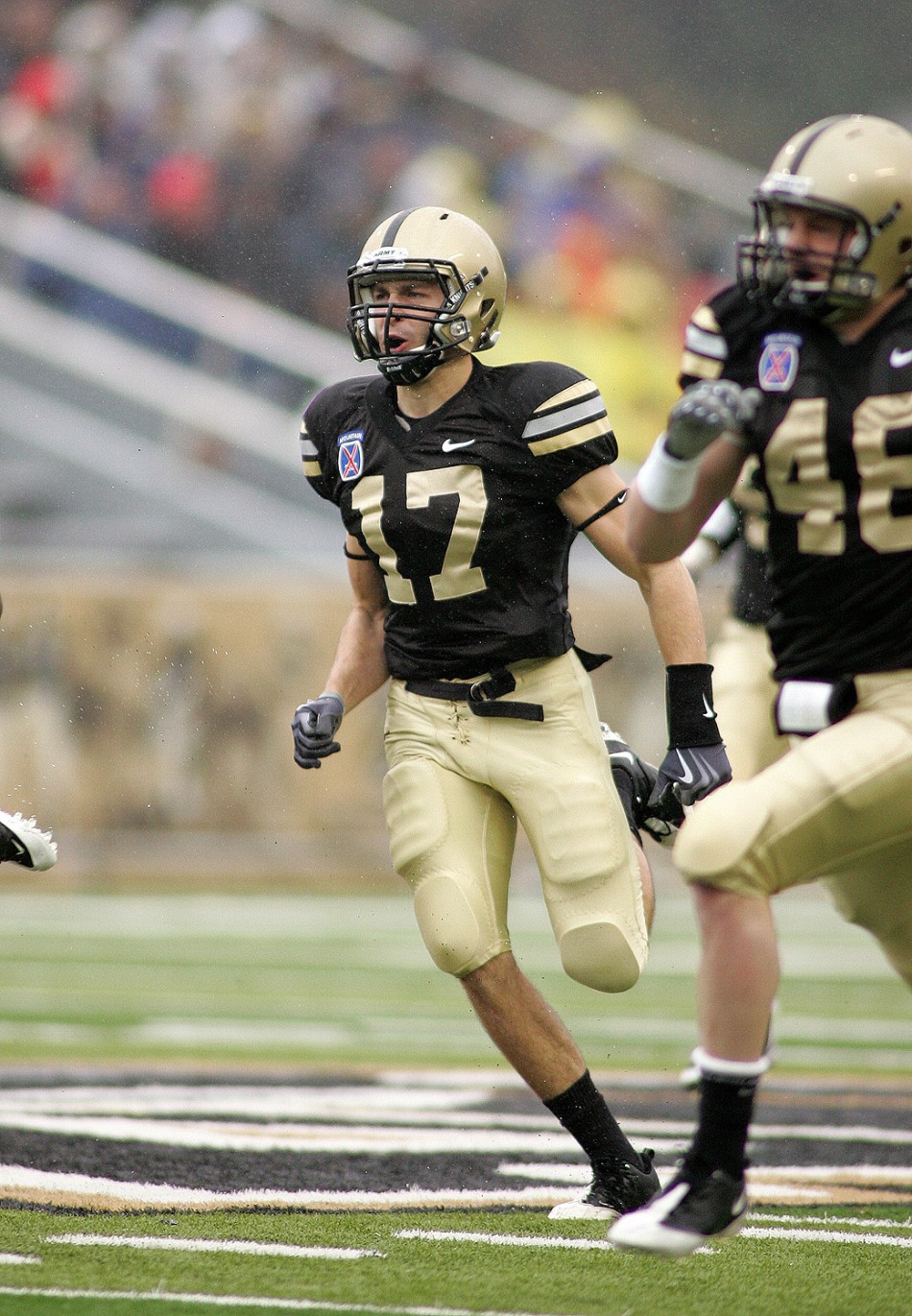 More sad news today, former Army football defensive back and 2010 West Point grad Chase Prasnicki died from a road side bomb while serving in Afghanistan this week.
Prasnicki, from Lexington, Va., was stationed in Germany with the 173rd Airborne Brigade but he was killed in Afghanistan.
He was recruited as a quaterback but ended up on special teams and saw time his senior year on defense as well. The Record's Sal Interdonato writes the 24-year-old was "beloved by his teammates for the heart and spirit that he brought on and off the field."
Here's Sal's full story on his passing (note: Sal reports he died in Germany, although I've gotten clarification from one of Chase's classmates otherwise), and below are a few photos of Chase from his final season. Sadly, two members of the 2009 team, pictured in the front row of his image, are now gone — Mario Hill (No. 1) died last month after a car accident.