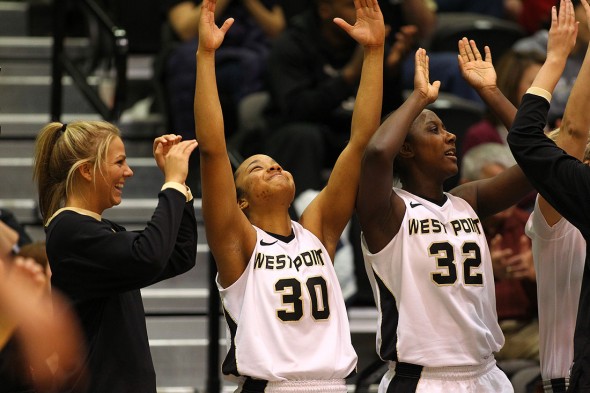 Army's women's team continued it's hot season, improving to 14-4 with a solid win over Navy on Sunday after the men fell behind in the second half and never recovered. Here's my take from the afternoon's doubleheader at West Point: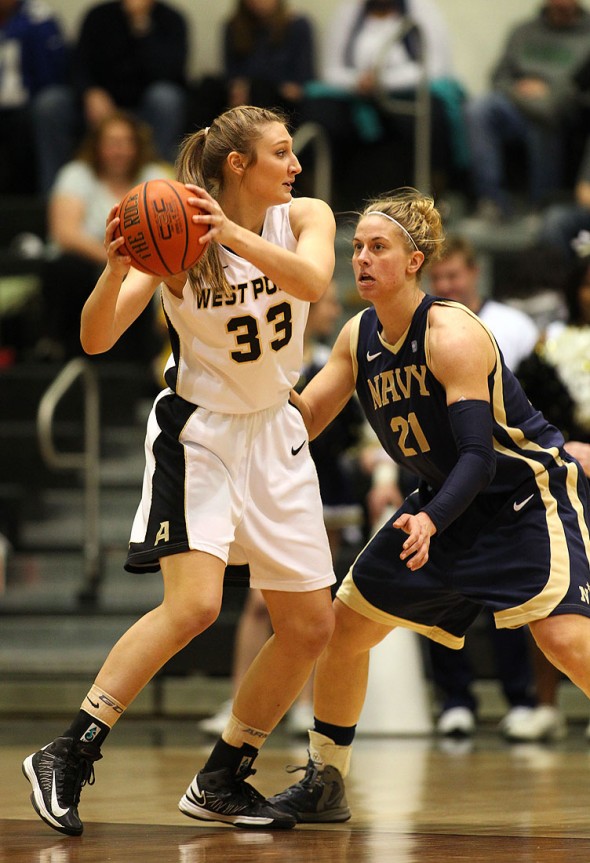 I'll start off with the women — I shot most of this game with a 300mm lens, I think my 70-200mm is due for a cleaning at Canon. The women are a little shorter than the men, so it's easier to get full-body images with the longer lens.
This looks like a foul: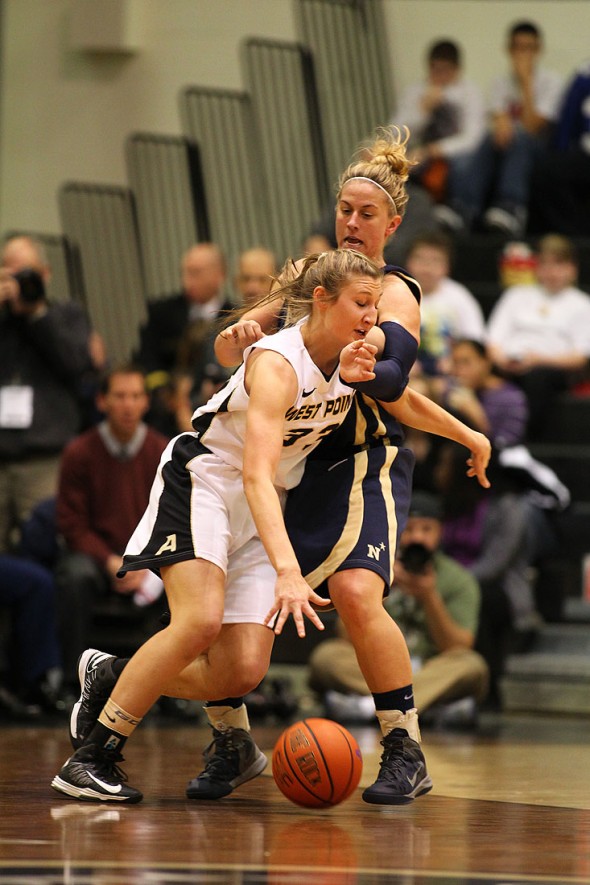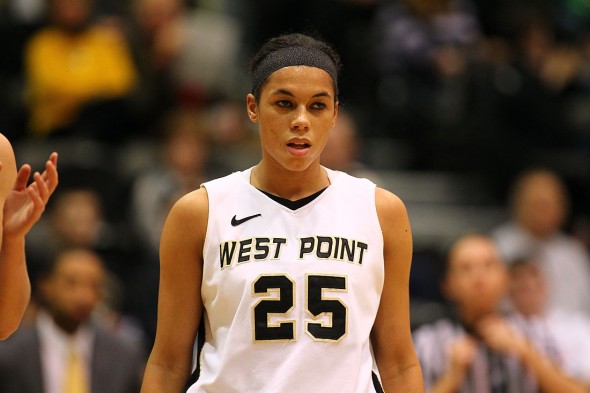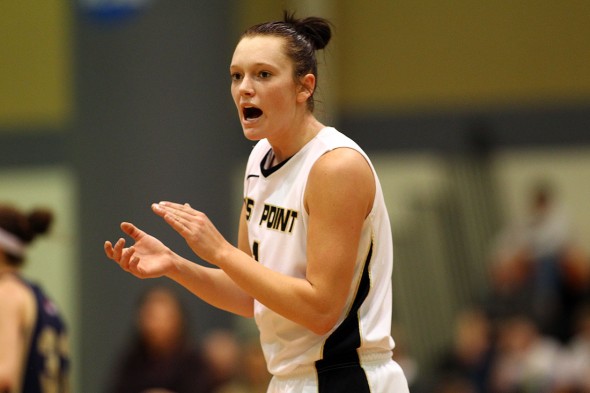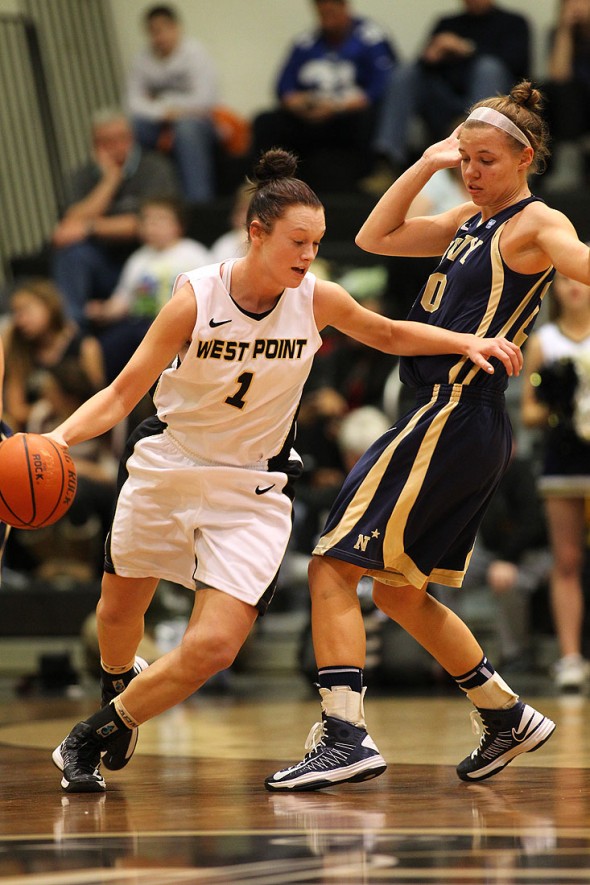 Army head coach Dave Magarity was pleased with his team's effort but never let it show on the sideline: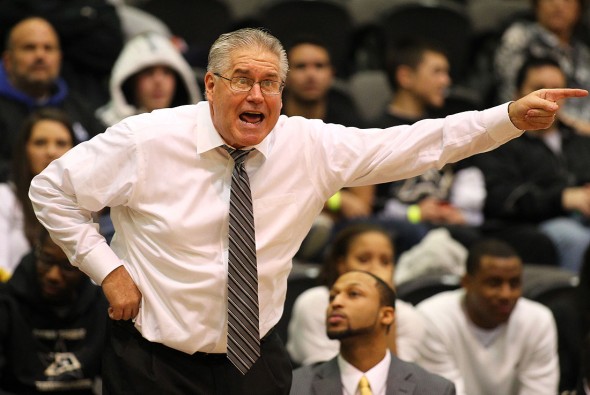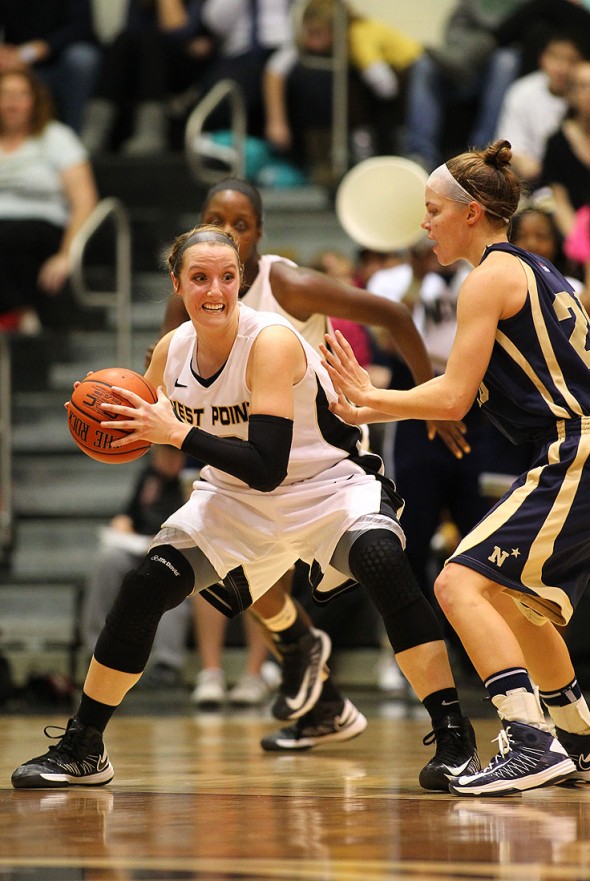 Later in the game I tried some fisheye shots under the basket: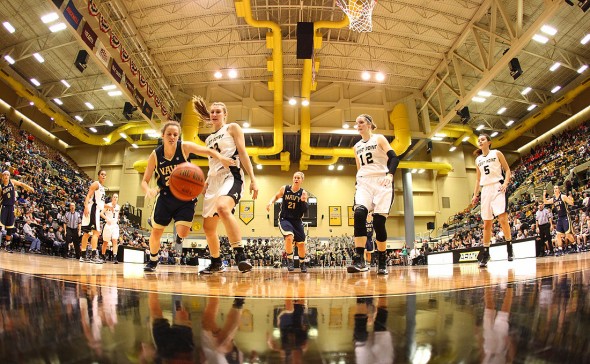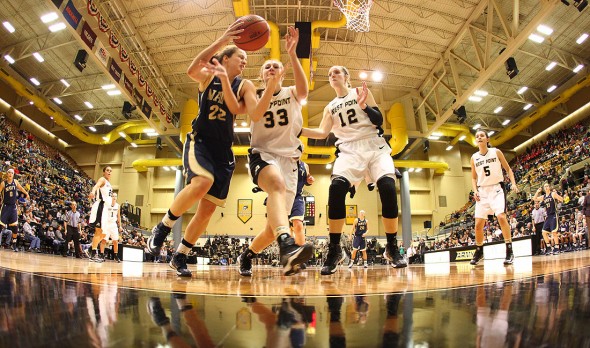 Finally it was time to celebrate: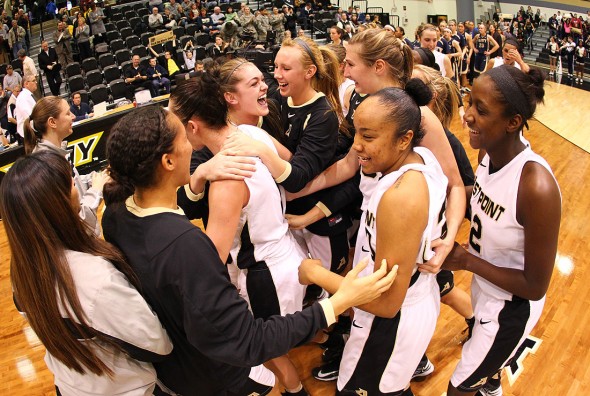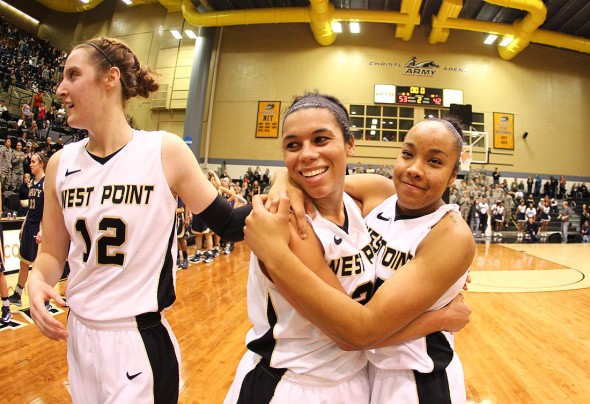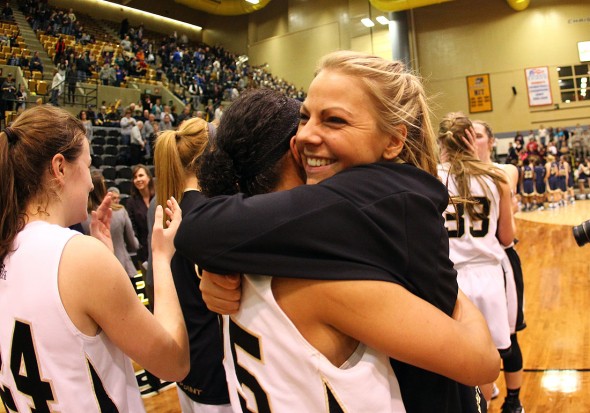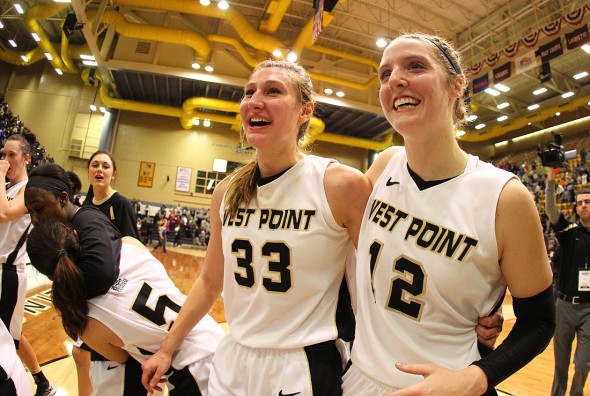 Army stood for the Naval Academy alma mater first before rushing over to the West Point band to celebrate: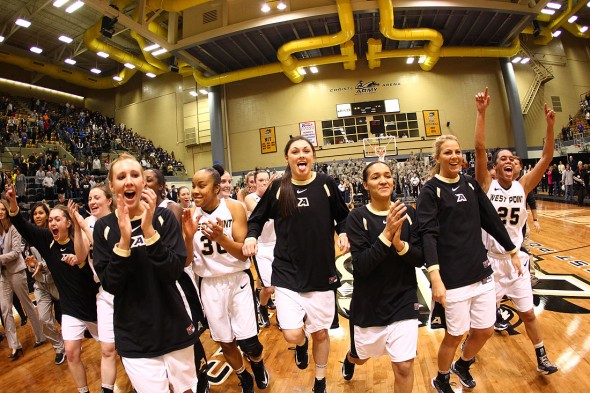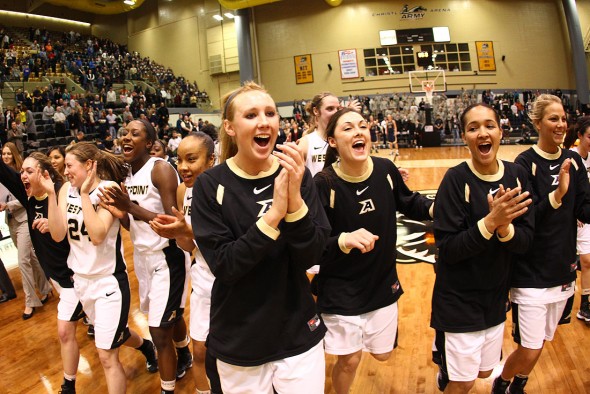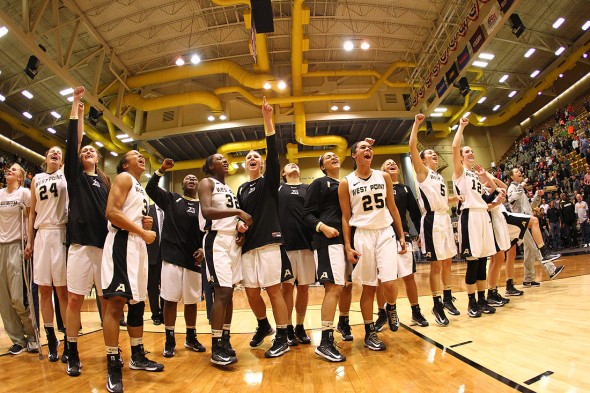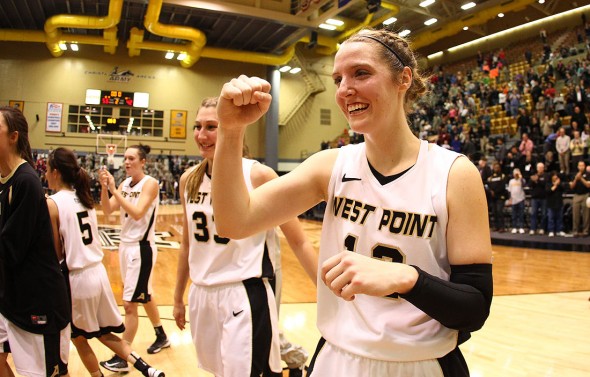 Navy 59, Army 50
OK, now on to the men. It was the day's first game and it started around noon — I was told the men played first due to TV scheduling for CBS Sports, which was carrying the game live. (Broadcaster Reggie Miller called the game and posed for photos with dozens of cadets and fans, me included, after the game).
Here's a look at Christl Arena with the American flag displayed during the national anthem: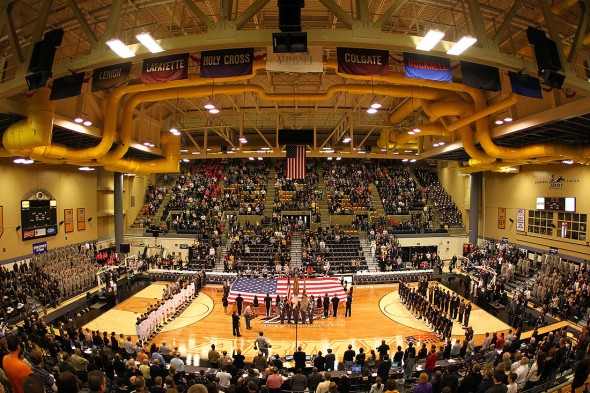 Next, I got behind the Black Knights' bench for introductions: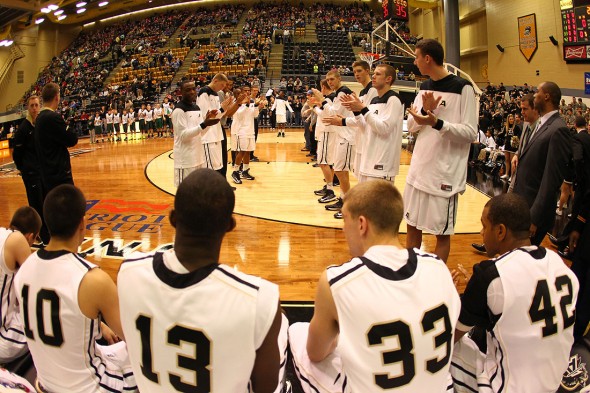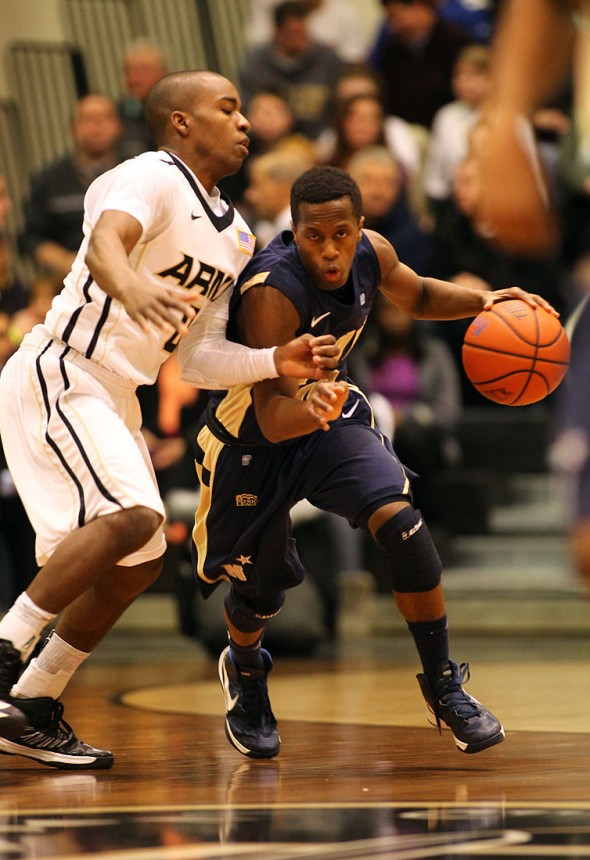 Again I used my 300mm a lot for cross-court one-on-one images: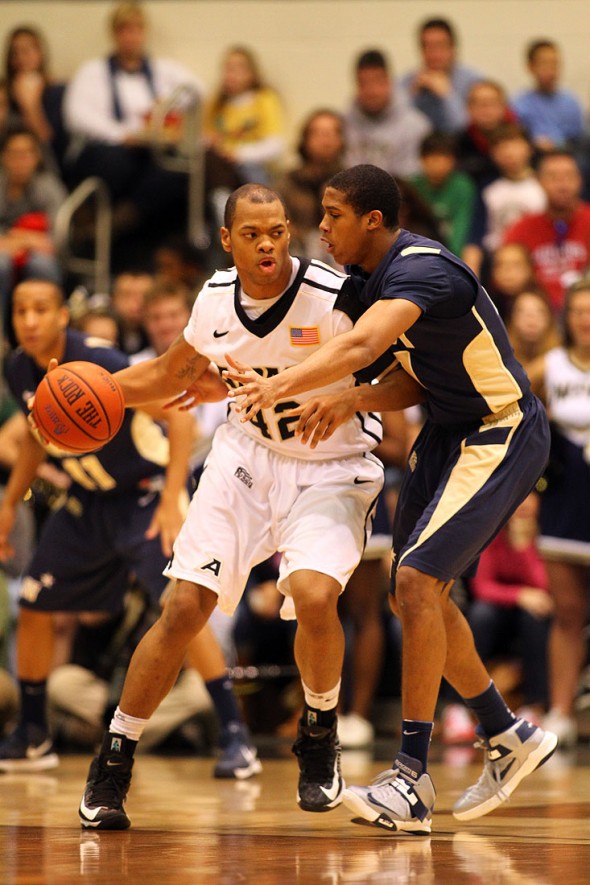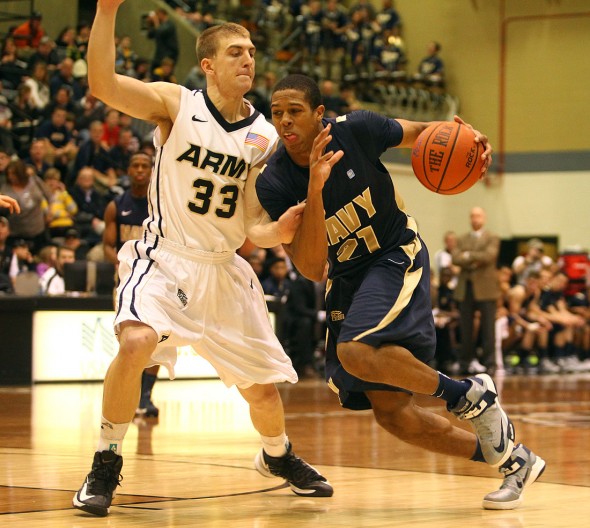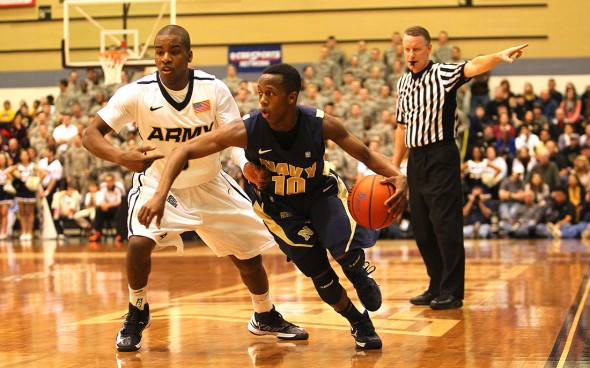 The first half ended with Ella Ellis nailing a buzzer beater to give Army some momentum despite trailing: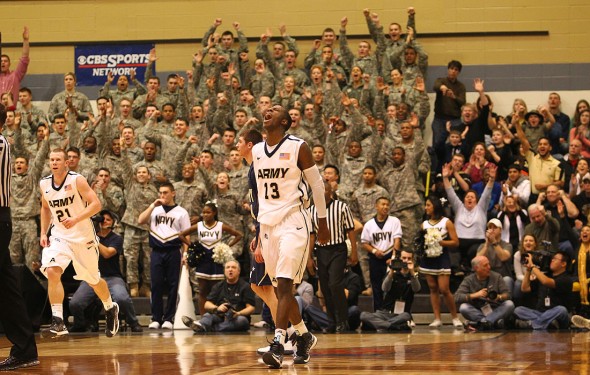 Back in the second half, Ellis continued to produce, but Navy widened its lead: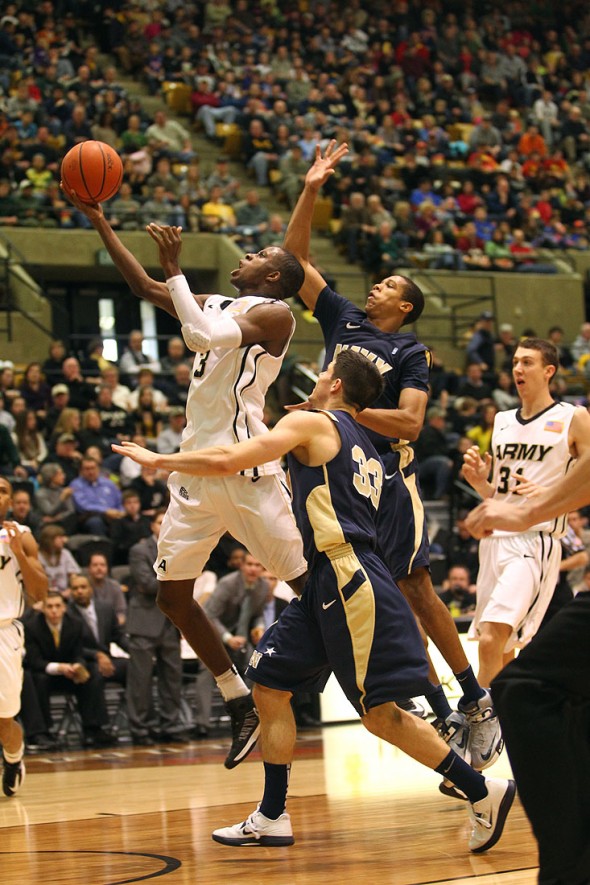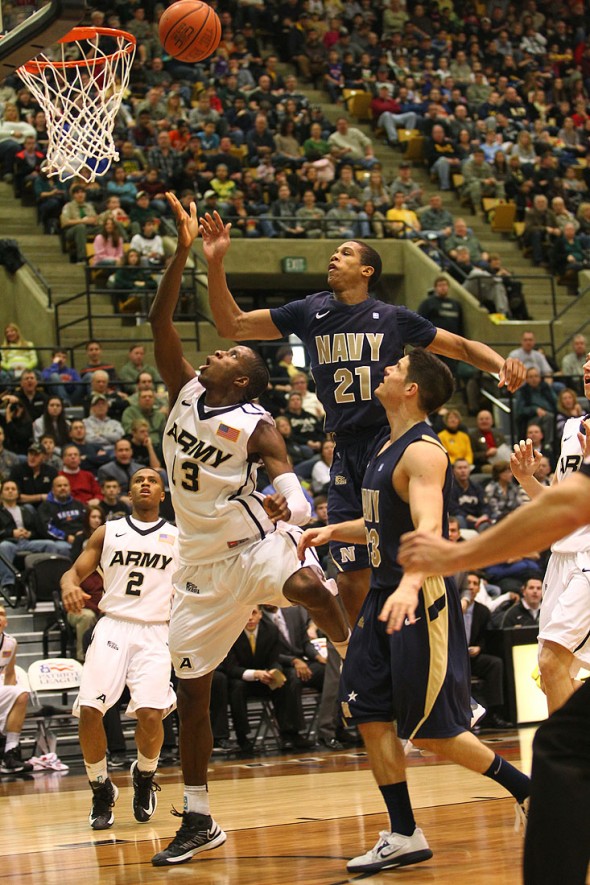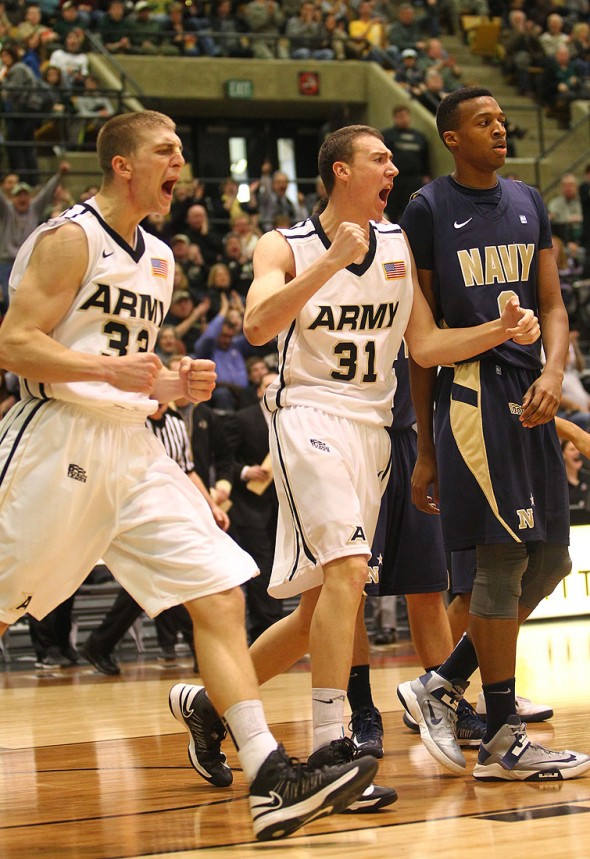 Again I went fisheye for some low-angle shots:
Army's Steelman shines at Shrine
Totally unrelated, Trent Steelman showed his versatility in scoring a touchdown at the East-West Shrine Game in Tampa, Fla., last week: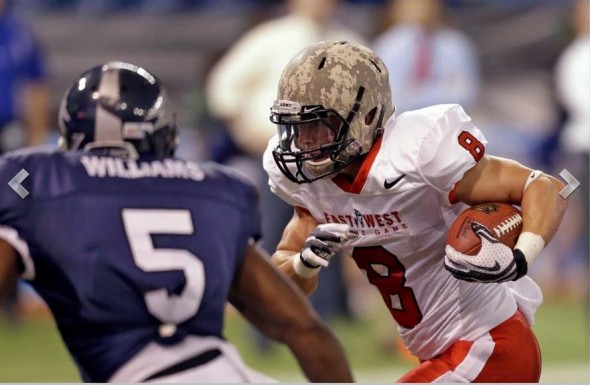 http://www.youtube.com/watch?v=Bnrlhg2Npbo