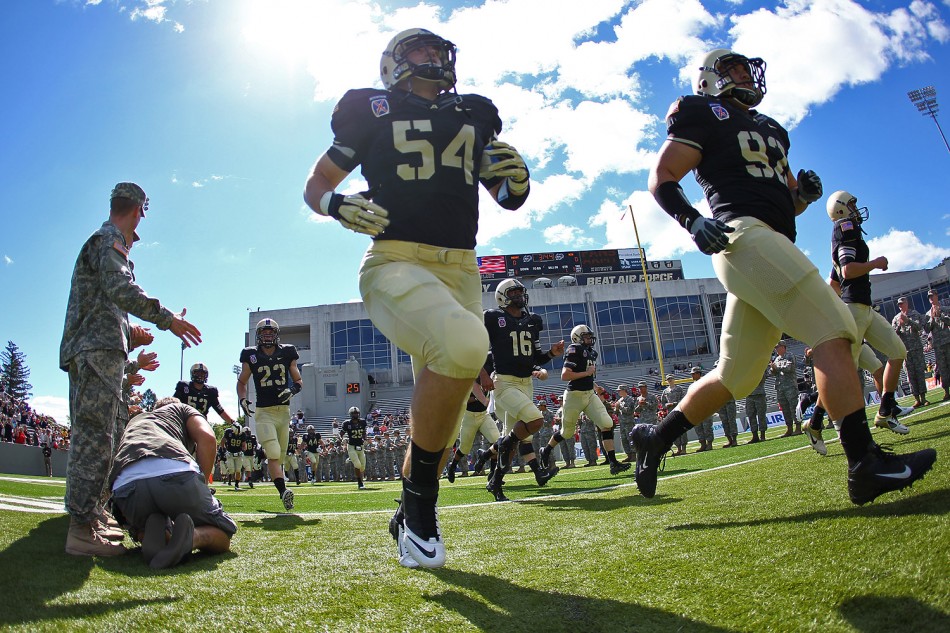 Army bounced back from a forgettable season opener in San Diego, scoring 40 points and giving a good Northern Illinois team a run for its money on Saturday at West Point. But, the Black Knights failed to stop some big-money plays by the Huskies, both on the ground (Jordan Lynch's 80-something yard run was a killer) and in the air, falling one point short in a 41-40 loss at Michie Stadium to fall to 0-2. Check out my photos below, along with a shot of Army's Tom Houser, selected as one of ESPN.com's Best Photos of Week 3.
The Corps of Cadets went casual for this one, wearing the acu camp uniform. It was perfect, warm weather on the field, but gusty winds at higher elevations canceled the parachute jump. Instead, we saw a couple regiments march onto the field at the semi-renovated Michie Stadium: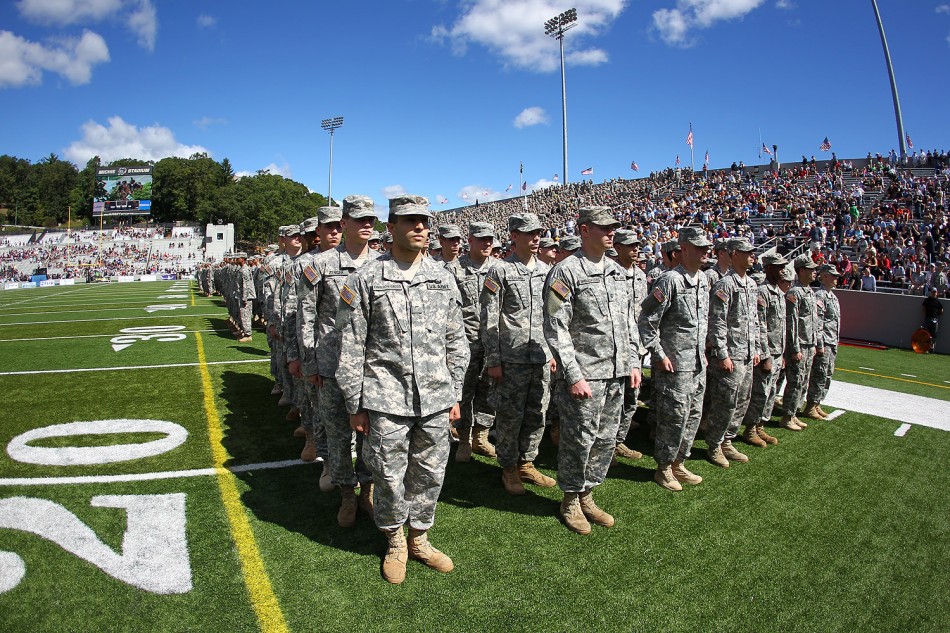 And the team takes the field, along with a video cameraman who I wish wasn't in this shot: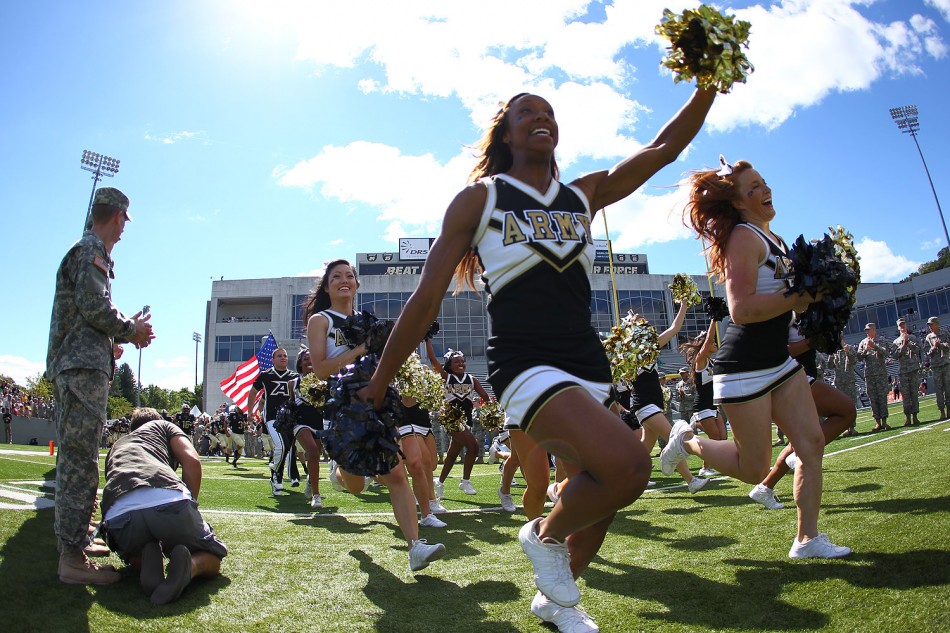 Before I forget, here's a few images that were published from this one: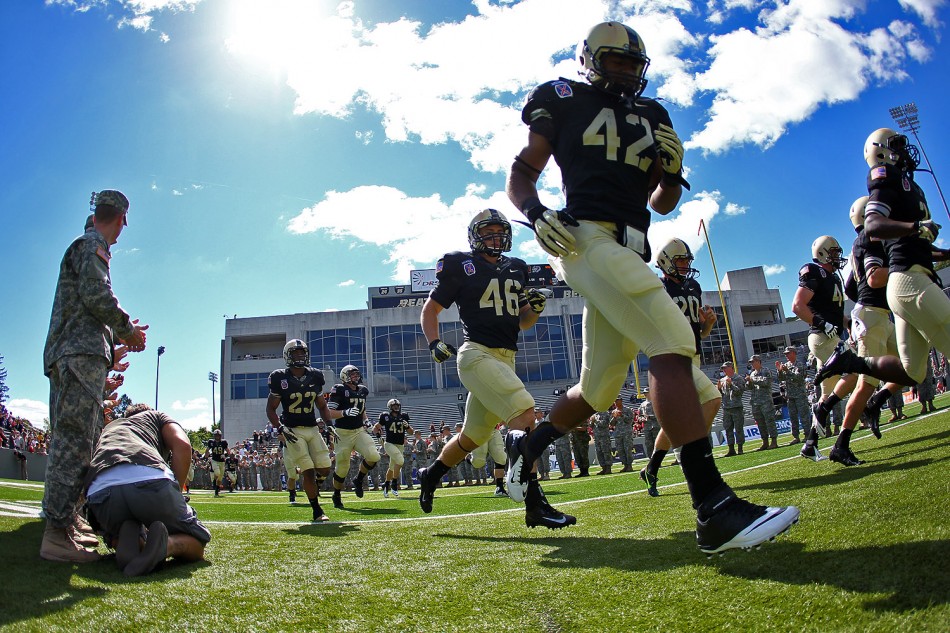 As you can see, Army debuted it's new black home-version Nike Pro Combat uniforms. Notice the new matte-finish gold helmet and stenciled font theme on the black tops. I really like it: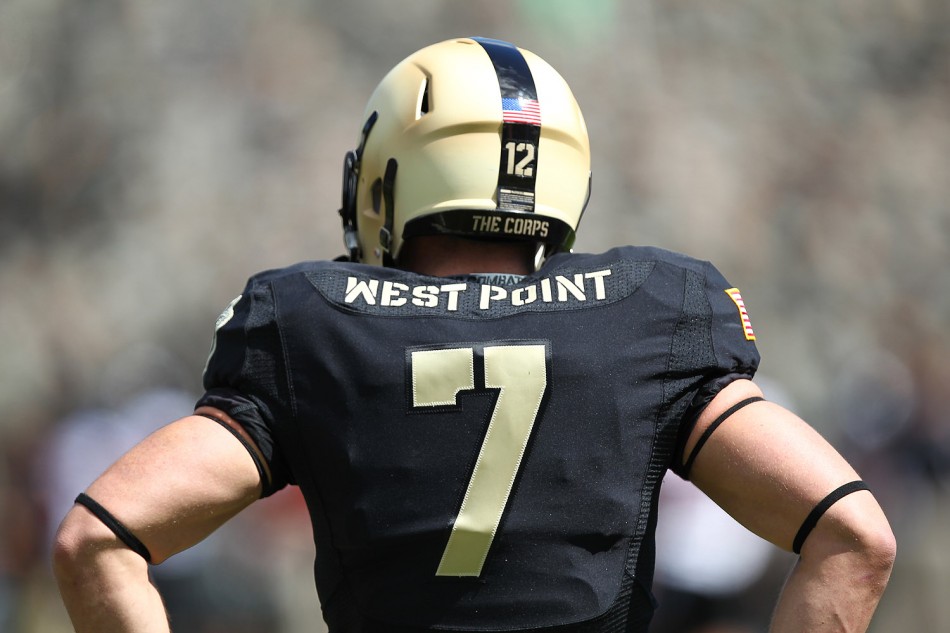 The team wore patches of the 10th Mountain Division, based in Fort Drum, N.Y.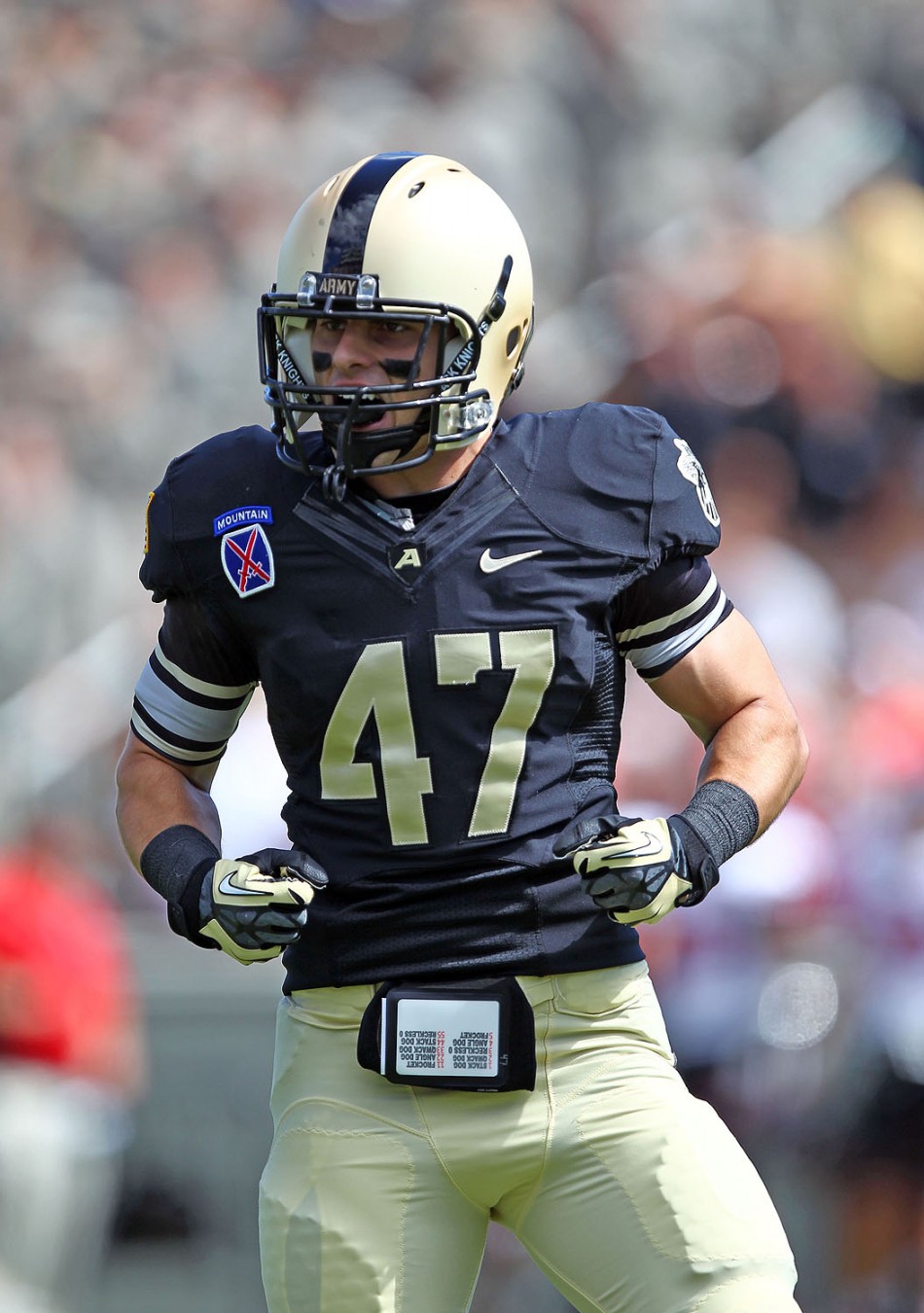 Here's a combo we should expect to see a lot more of: Trent Steelman hands off to Larry Dixon, who scored three times in a breakout game: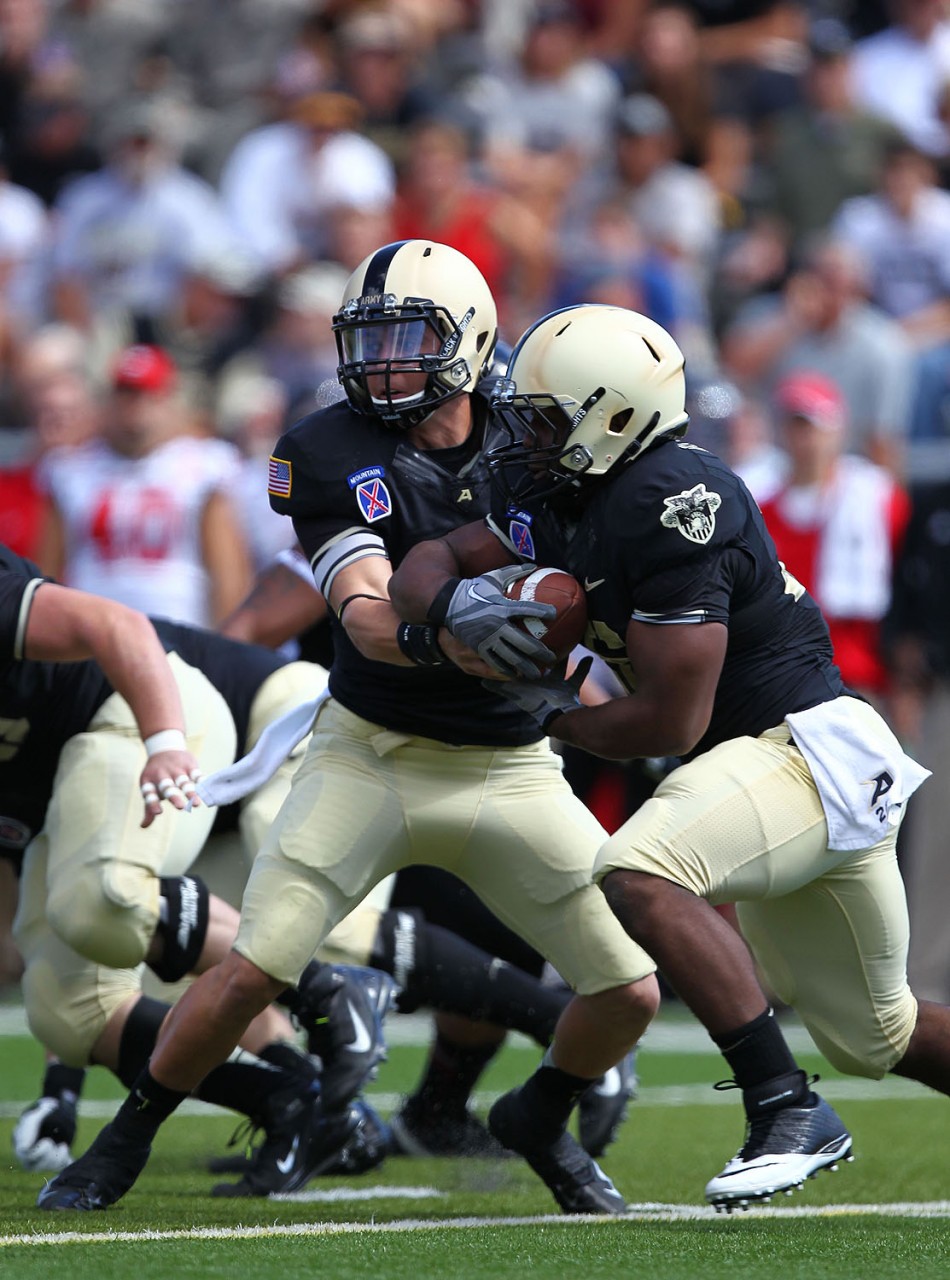 Terry Baggett had a nice run on this play (heat radiation waves from the field sapped some of the crispness from my image here) but he got hurt and did not return: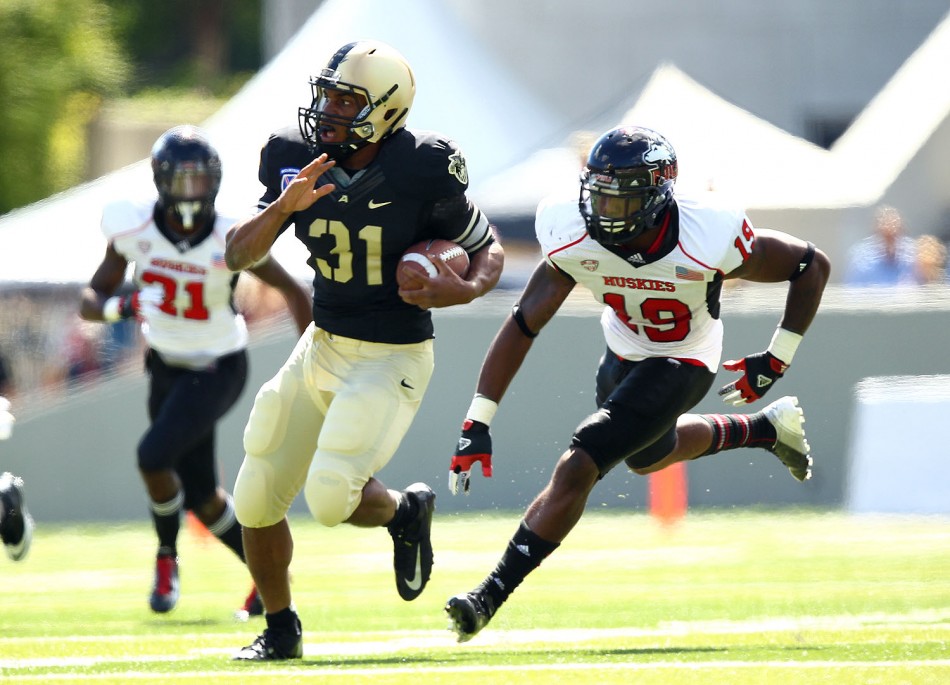 Instead, we saw more from Raymond Maples (below) and Dixon: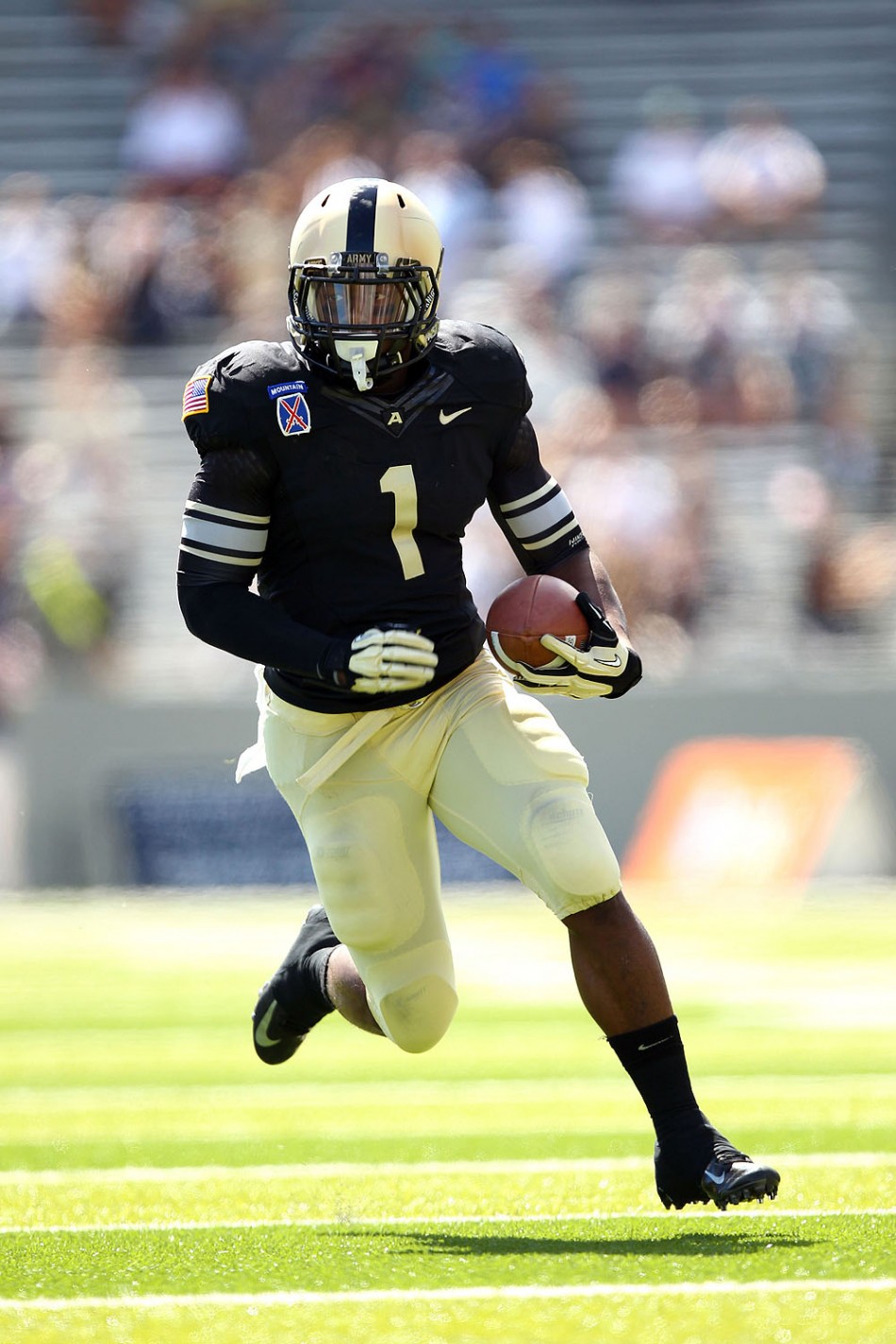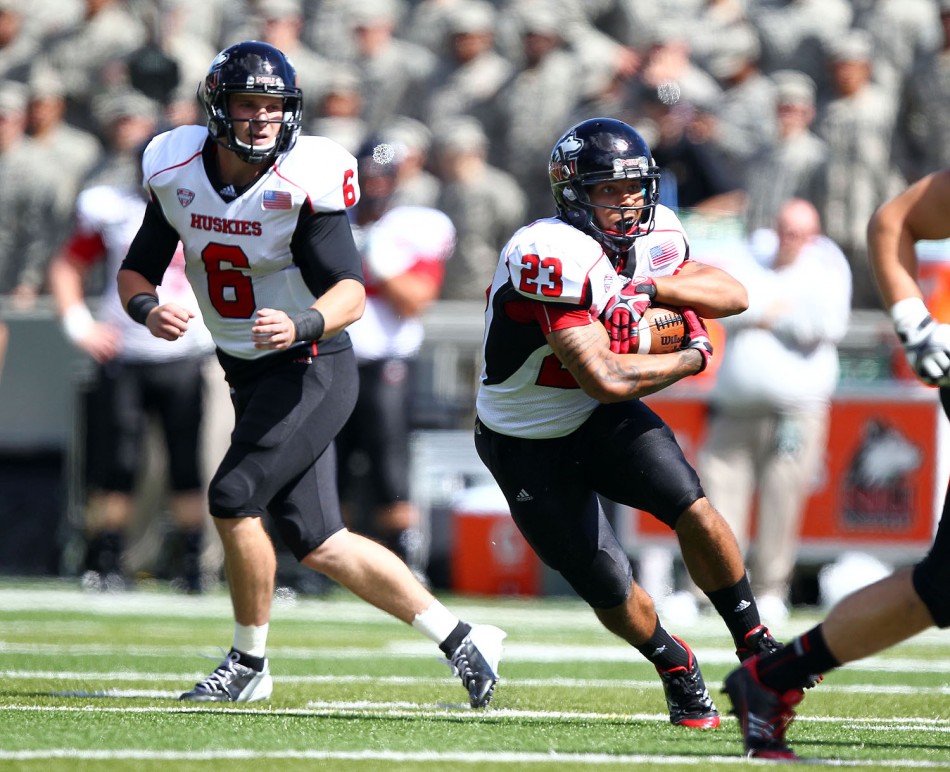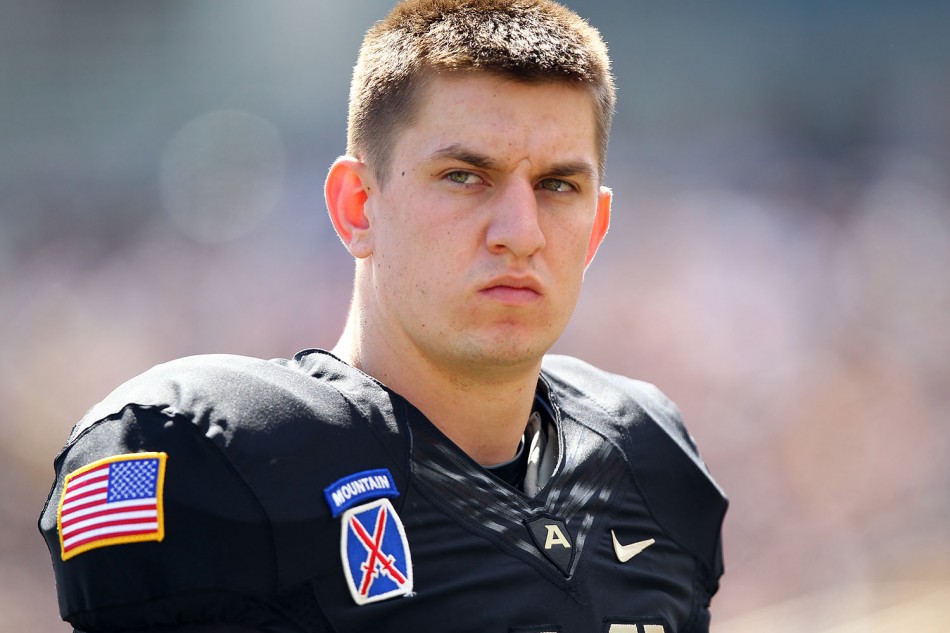 Here's Bobby Kough on the sidelines: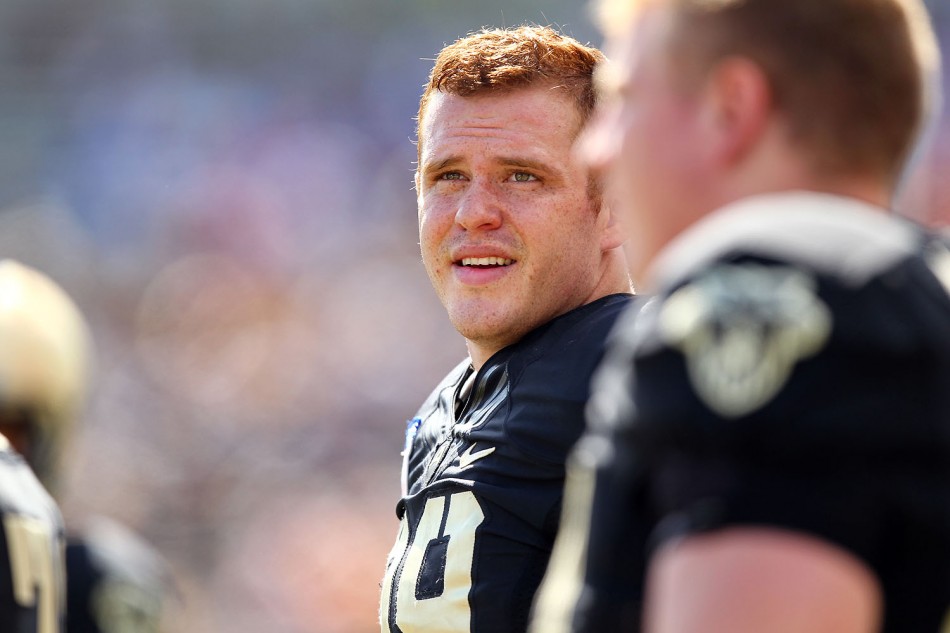 Tyler Dickson recovered this Chris Boldt punt and pinned NIU deep: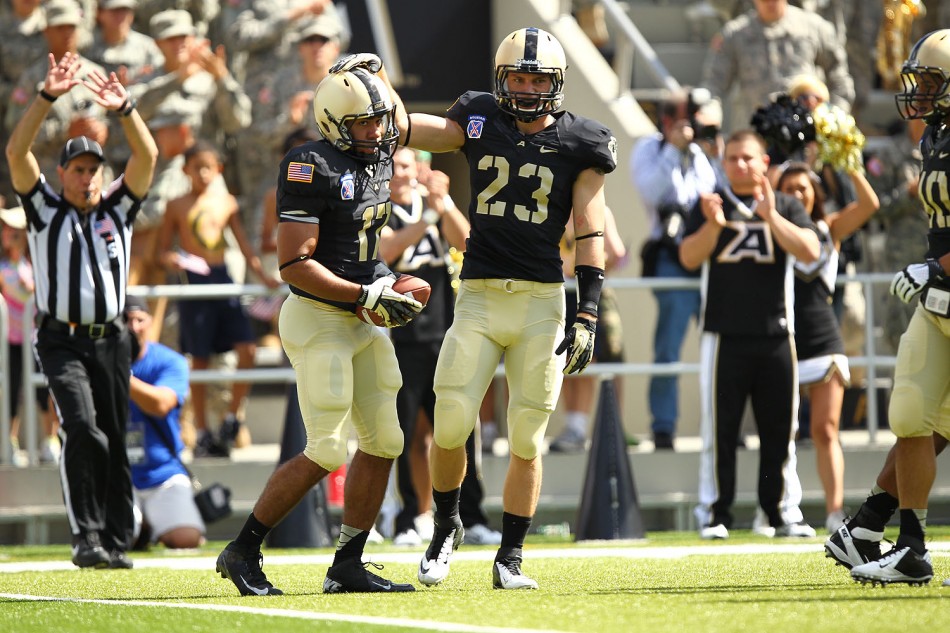 But Lynch picked apart the Army defense at every level, all afternoon: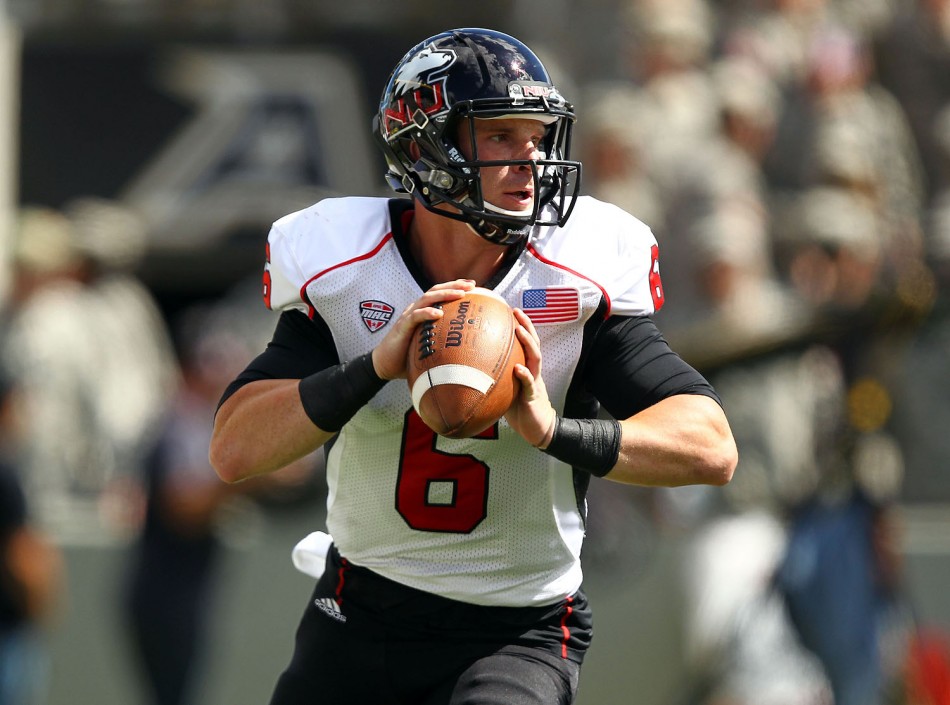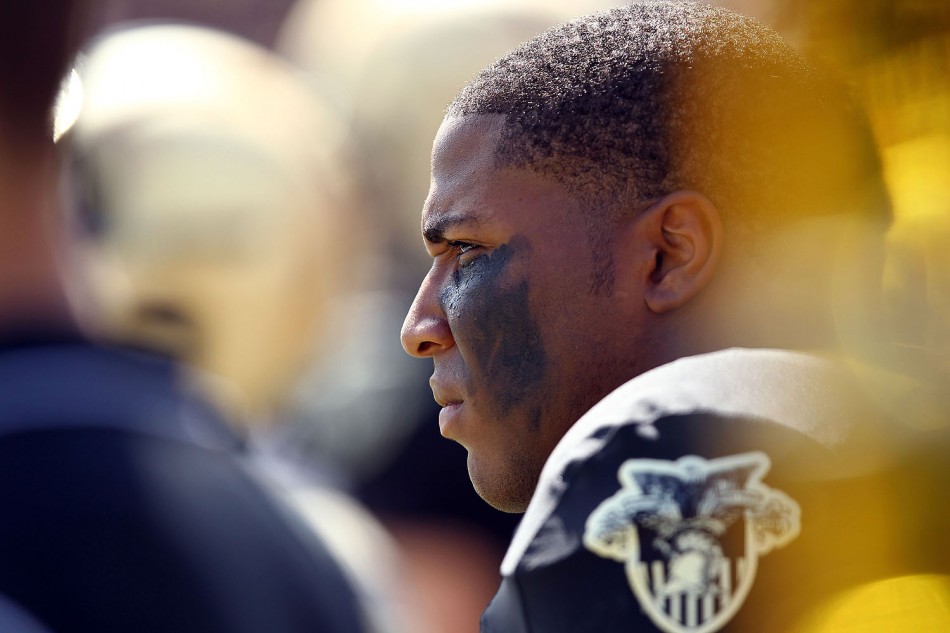 Legacy captain Jarrett Mackey didn't see a single snap in this one as he continues to recover from a leg injury suffered last year at NIU: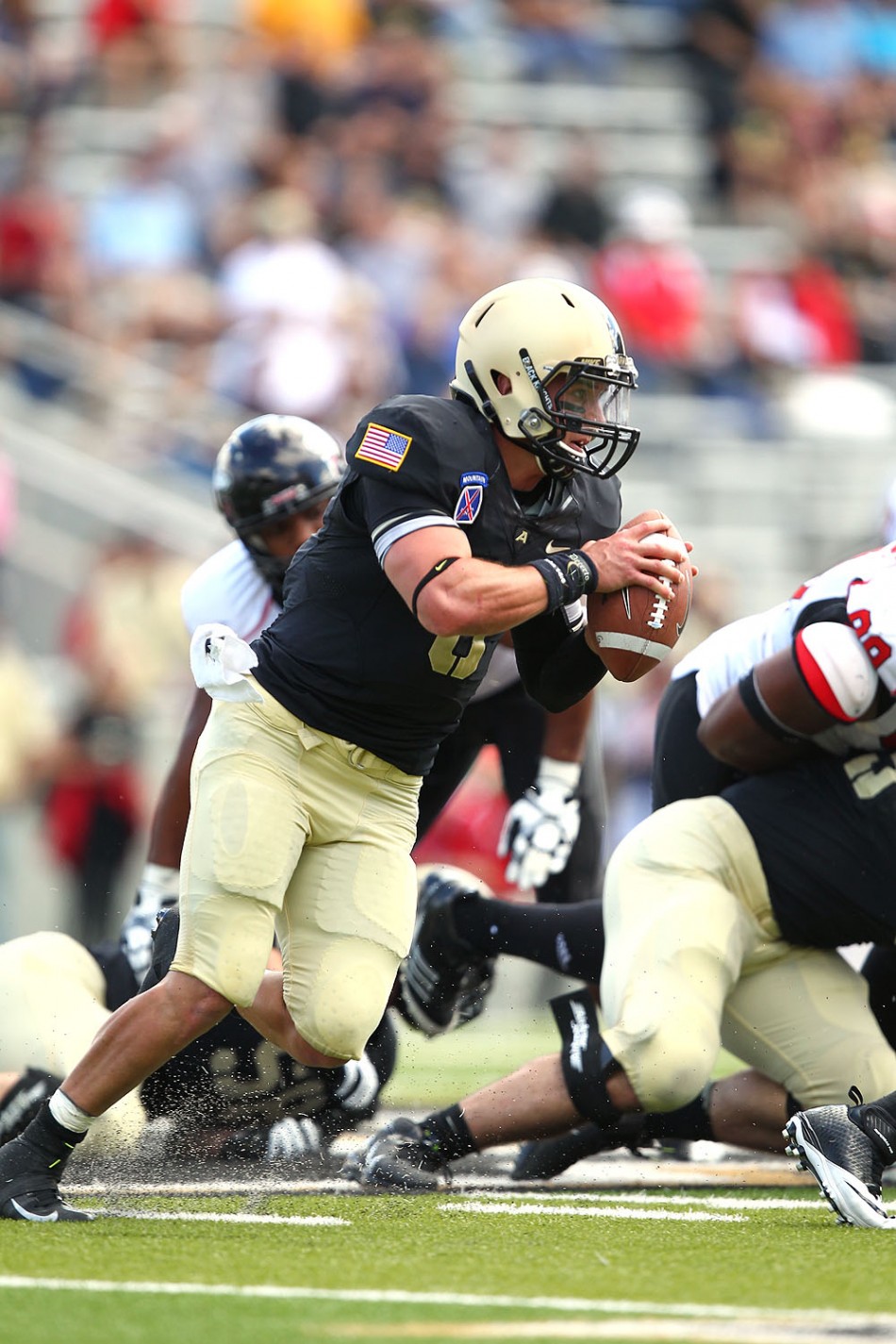 This guy came dressed for Halloween: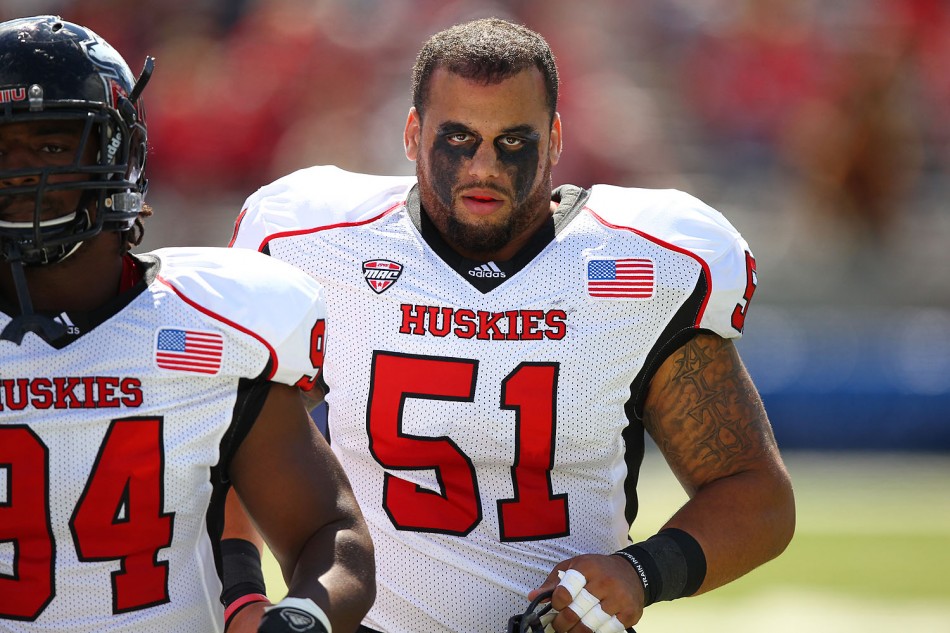 Here's a tight portrait of Lynch I got on the NIU sideline: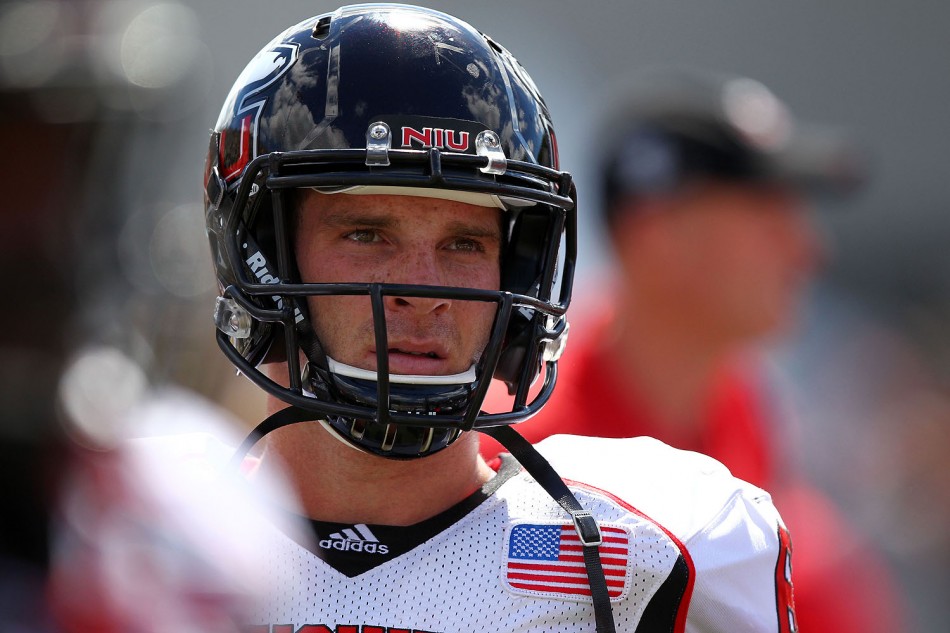 Dixon rumbles through the red zone for one of his three touchdowns: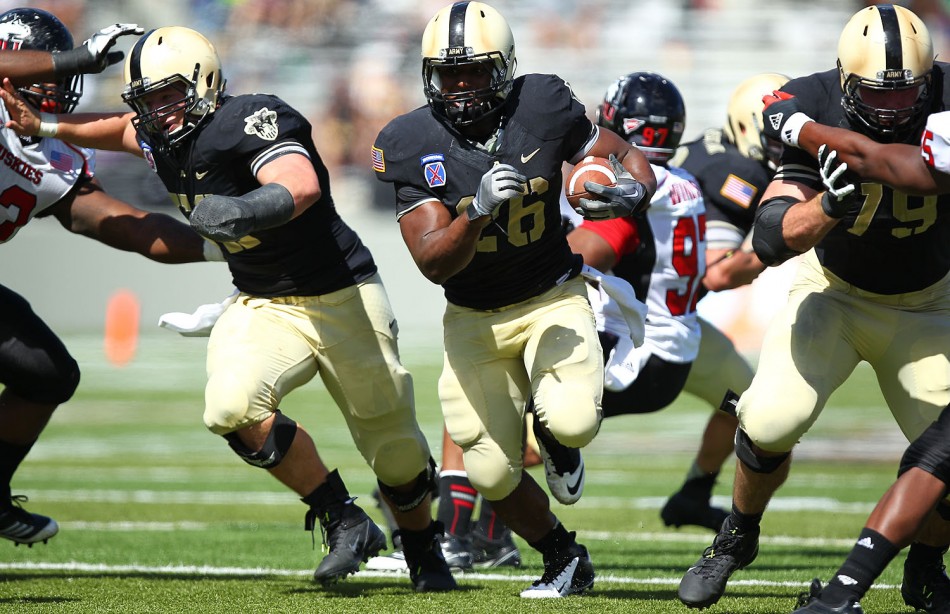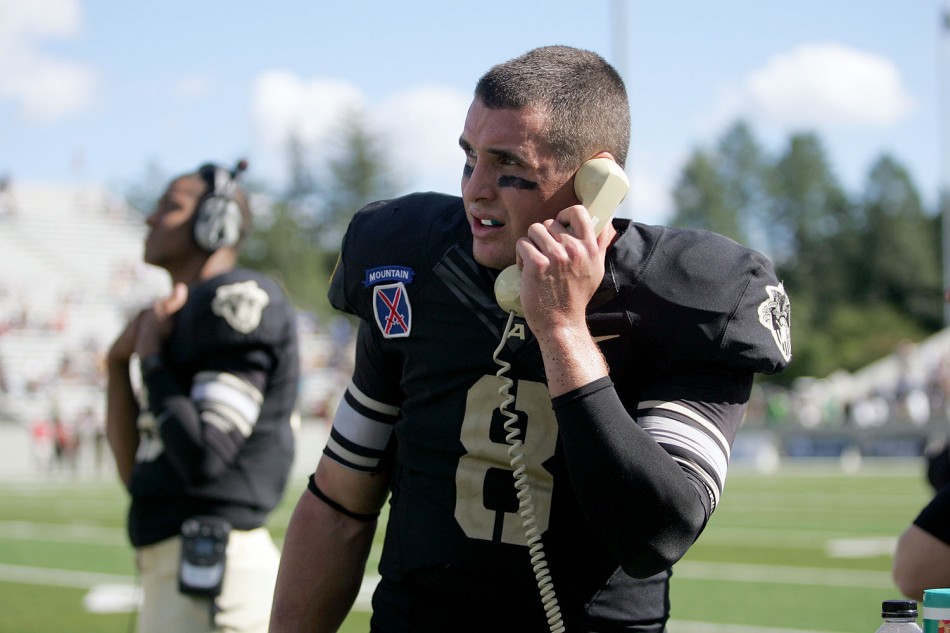 Nate Combs: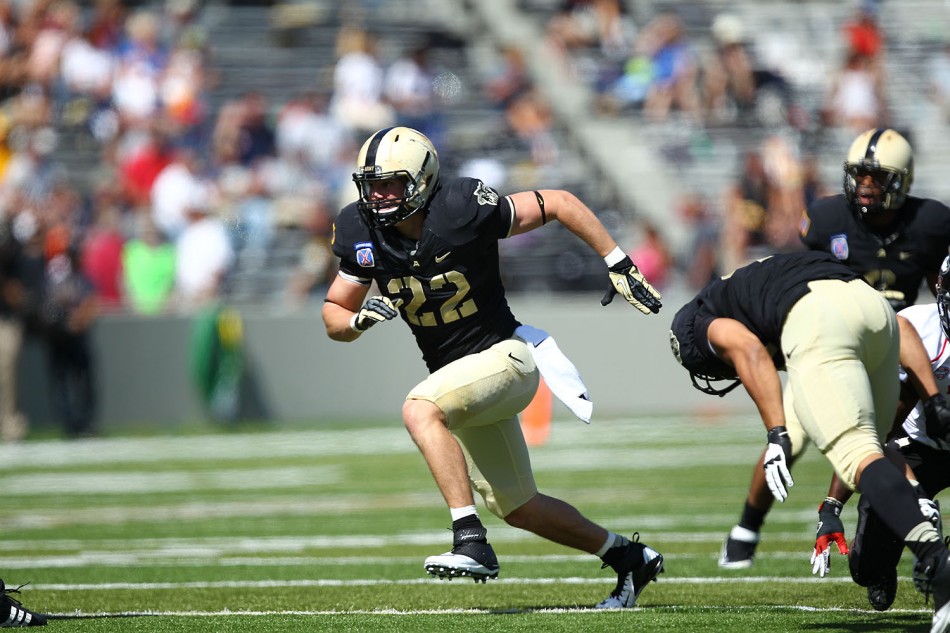 Stephen Fraser got a few touches: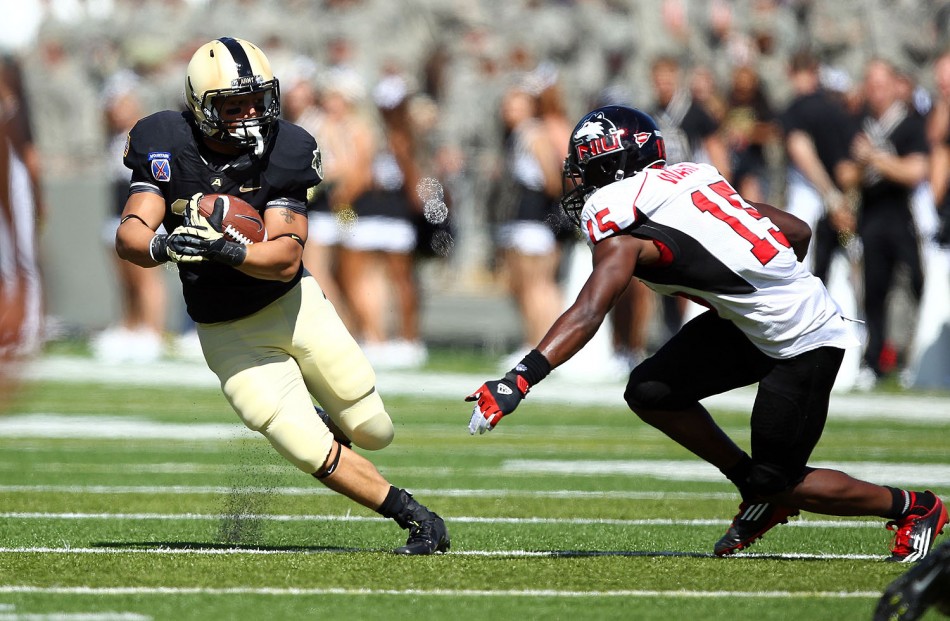 Dixon: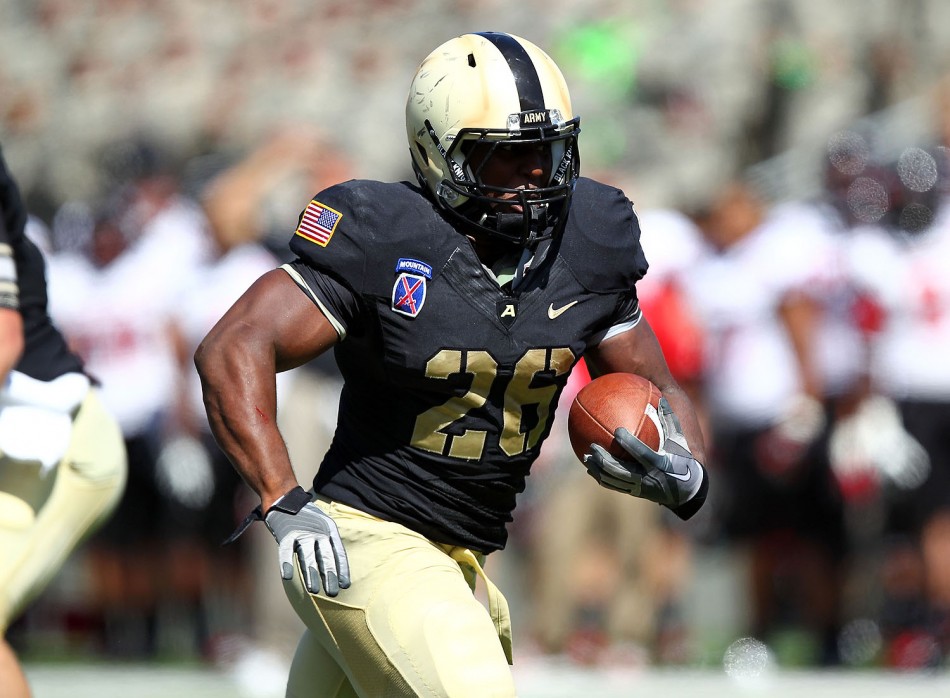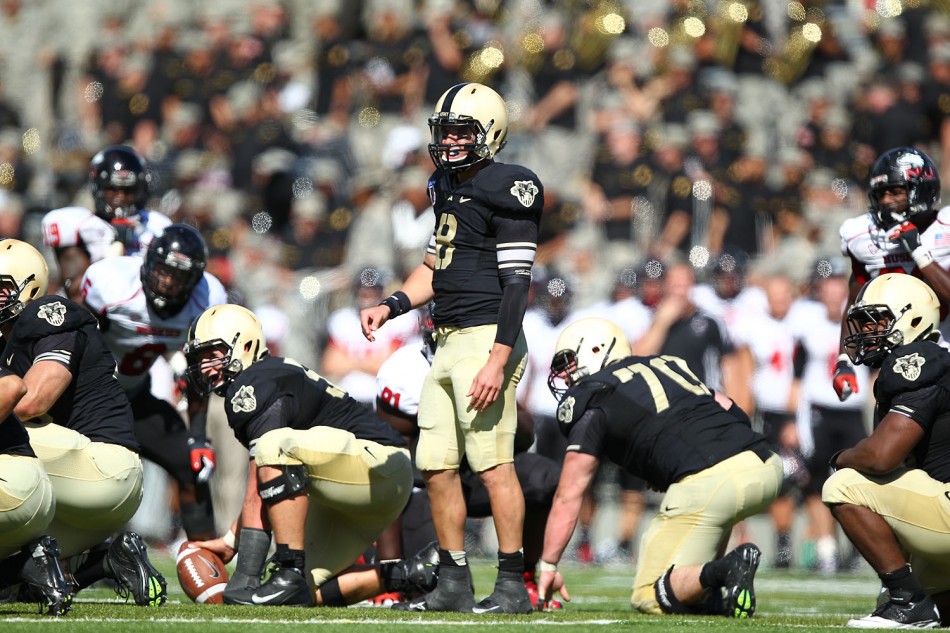 Here's Steelman taking it in for a touchdown in the north endzone: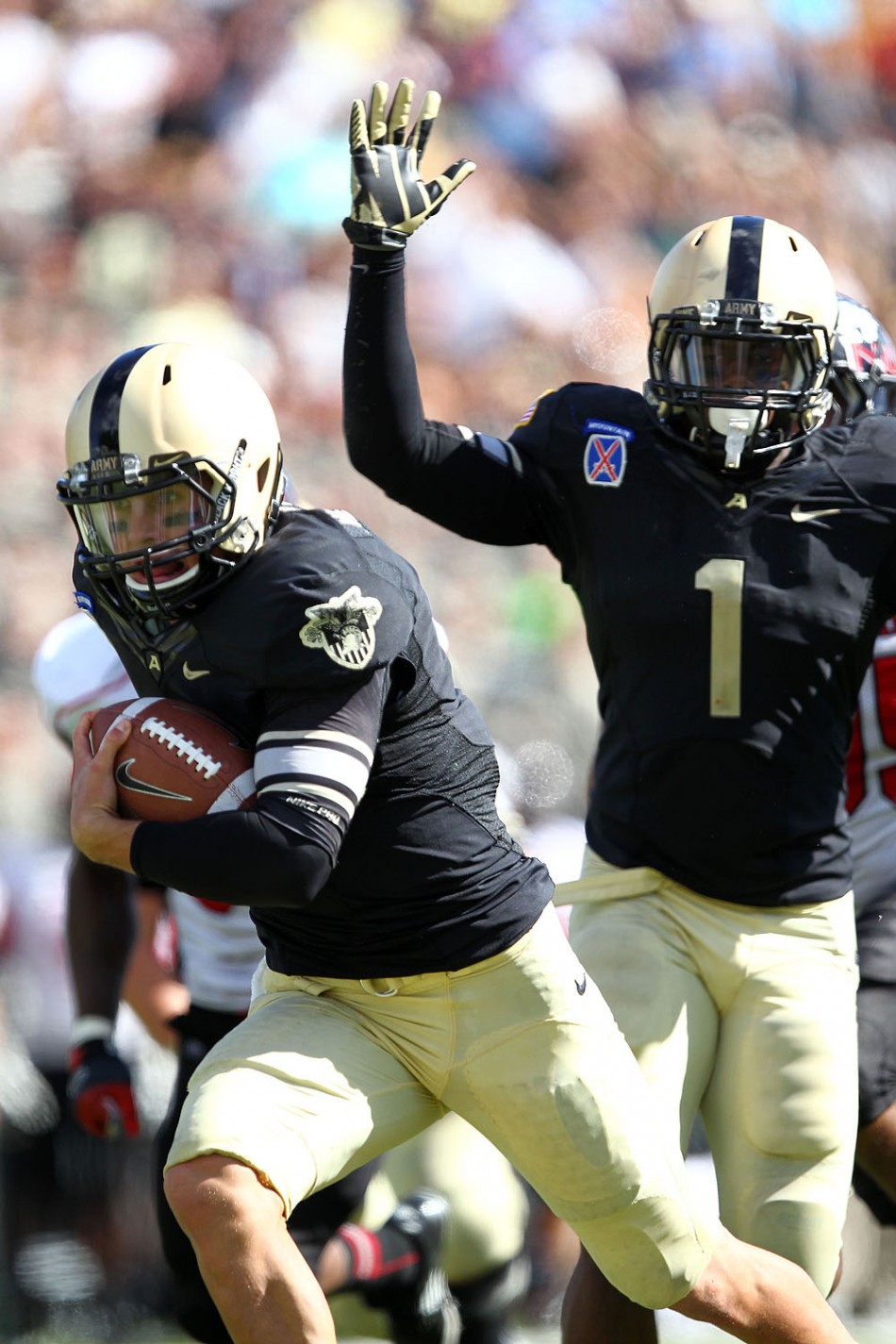 Steelman reacts after his touchdown: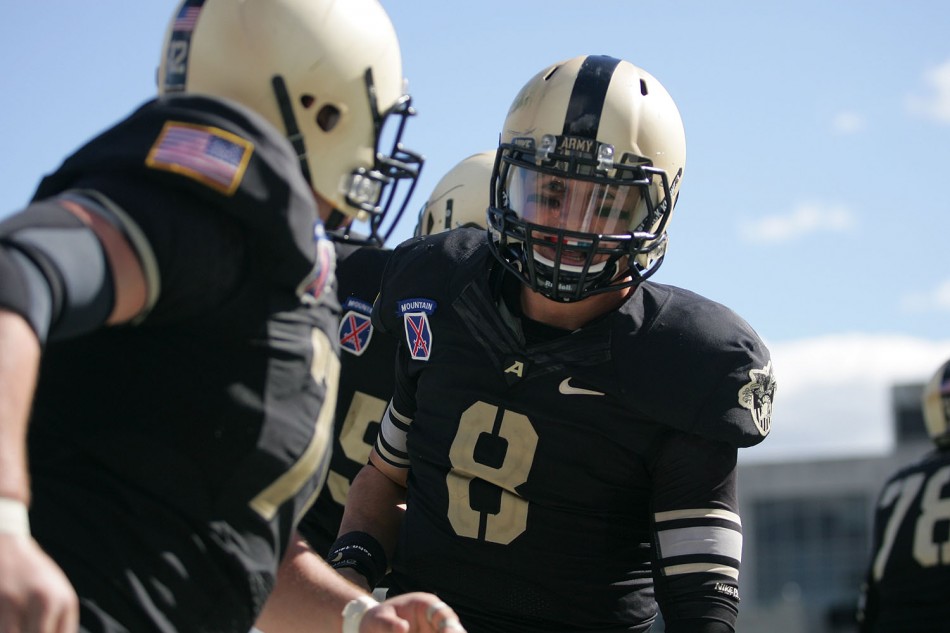 Brandon Whittington, the First Captain of the Corps of Cadets: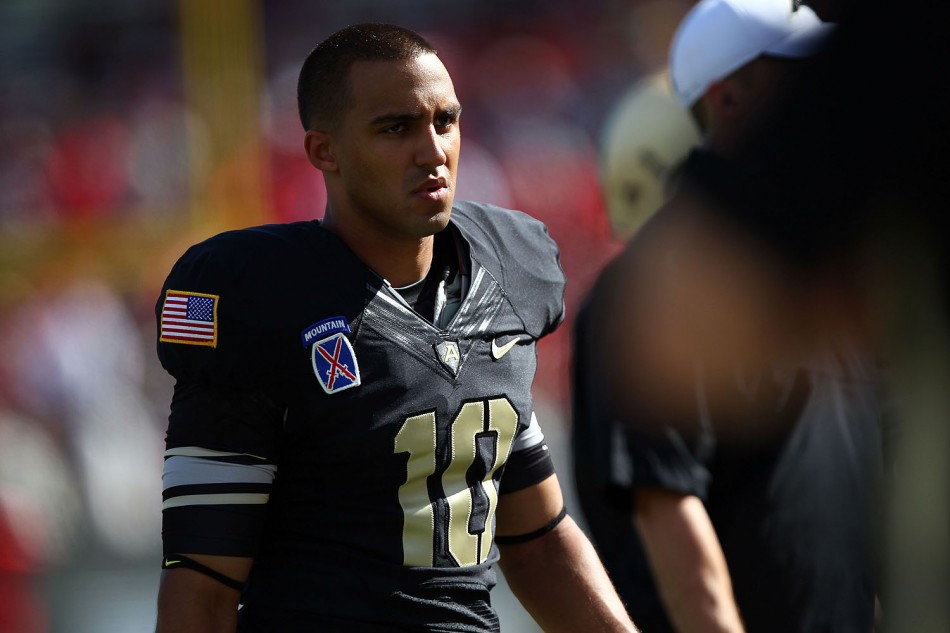 Martel Moore got above Dickson for this grab to setup a touchdown for NIU: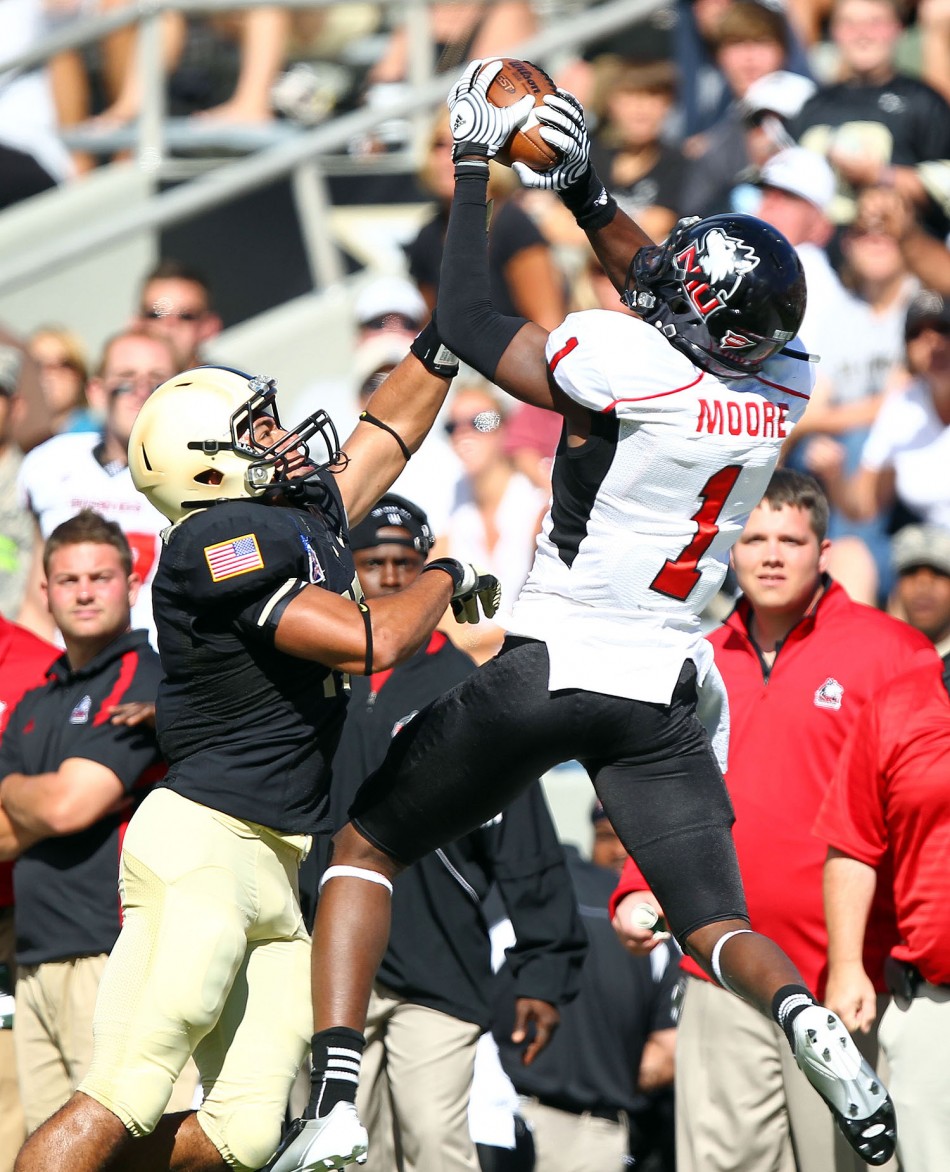 Sometimes I forget to make photos like this showing the whole Corps back there. Not especially exciting, but it gives some perspective: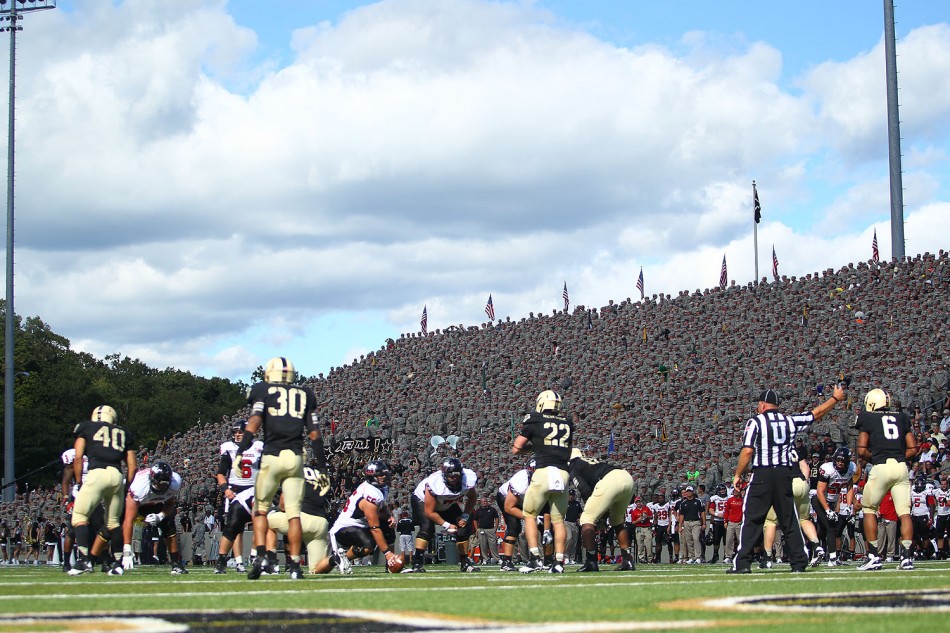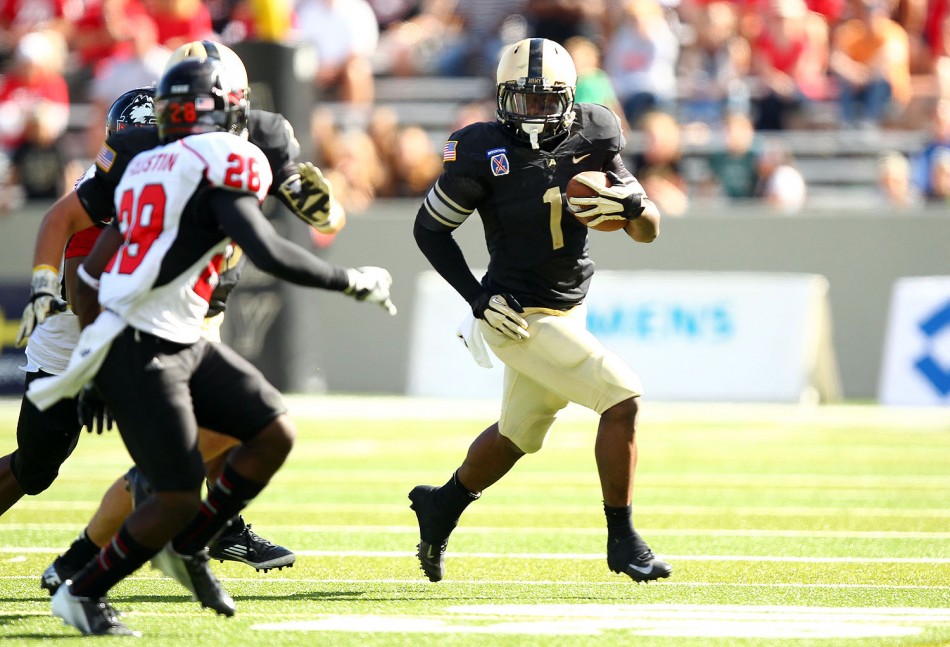 Dixon got some handshakes afterward: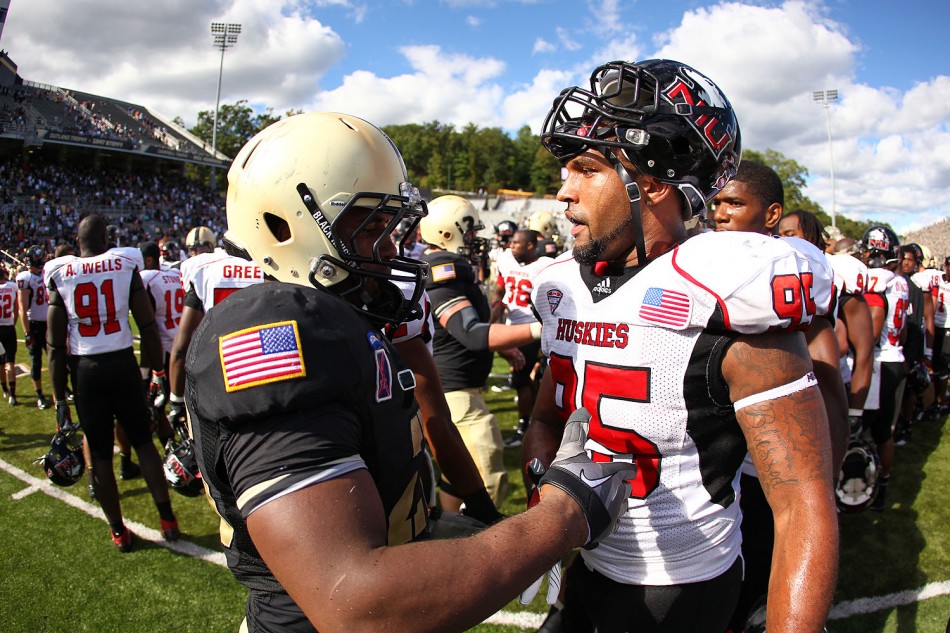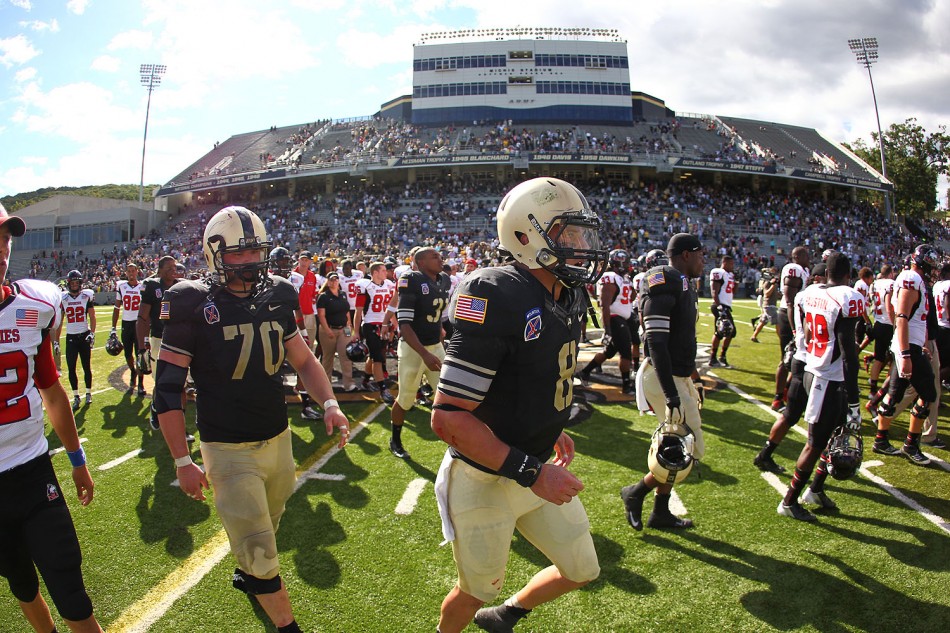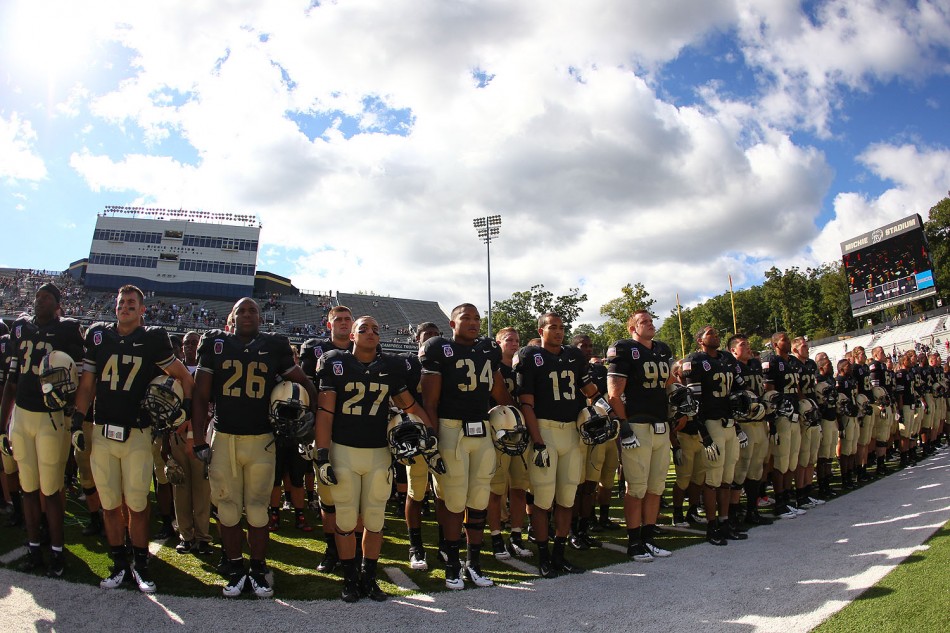 Here's Geoffery Bacon greeting some cadets after the loss: