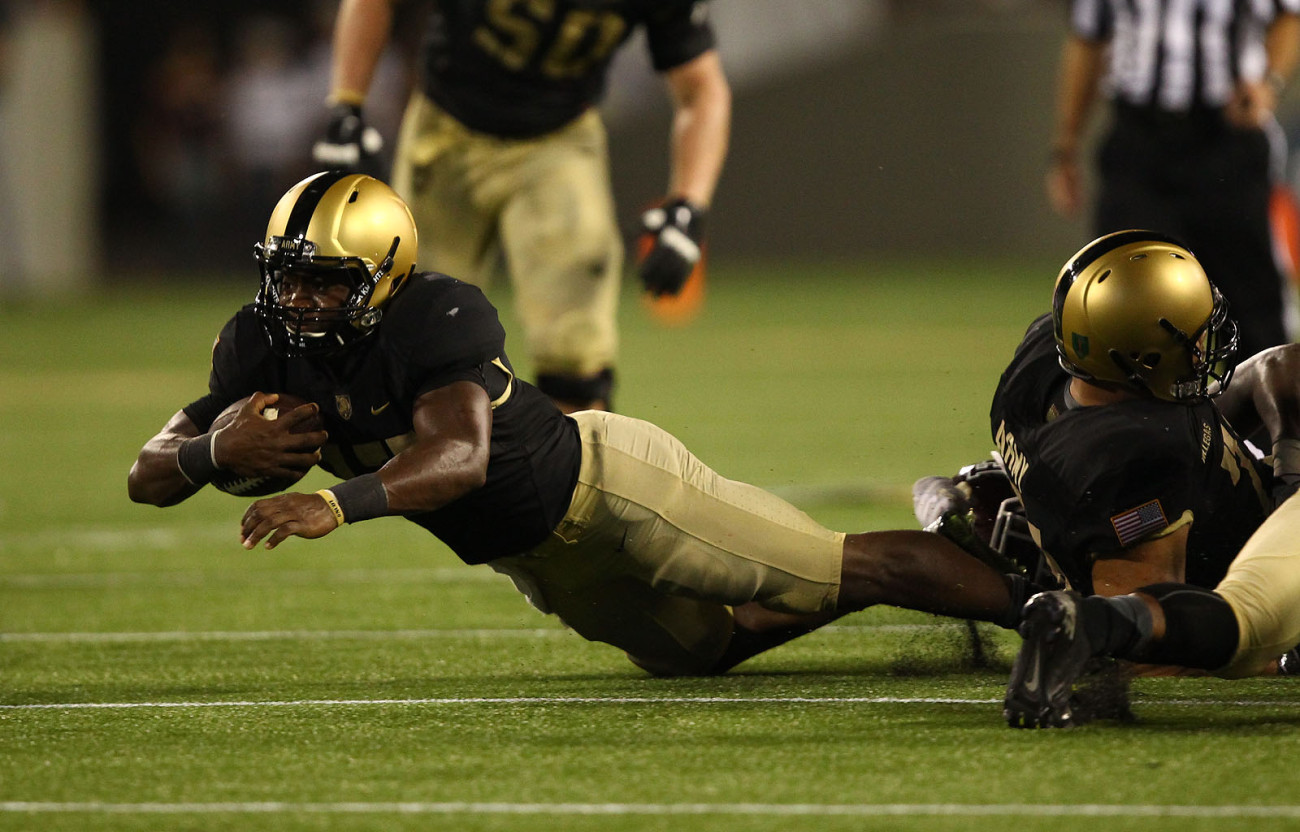 Army began the 2015 season a close 37-35 loss to Fordham on Sept. 4, a disappointing start to head coach Jeff Monken's second season at West Point.
The game featured plenty of new names and faces though, with sophomore quarterback Ahmad Bradshow showing a lot of potential in his first career start. Bradshaw can run the option and showed a knack for throwing the ball that Army fans haven't seen since Trent Steelman on his best day.
Army (or Army West Point, as fans like to whine about) debuted some subtly updated uniforms in this game as well, with "Army" replacing "West Point" on the back of the jersey. Here's some images from the night at Michie Stadium: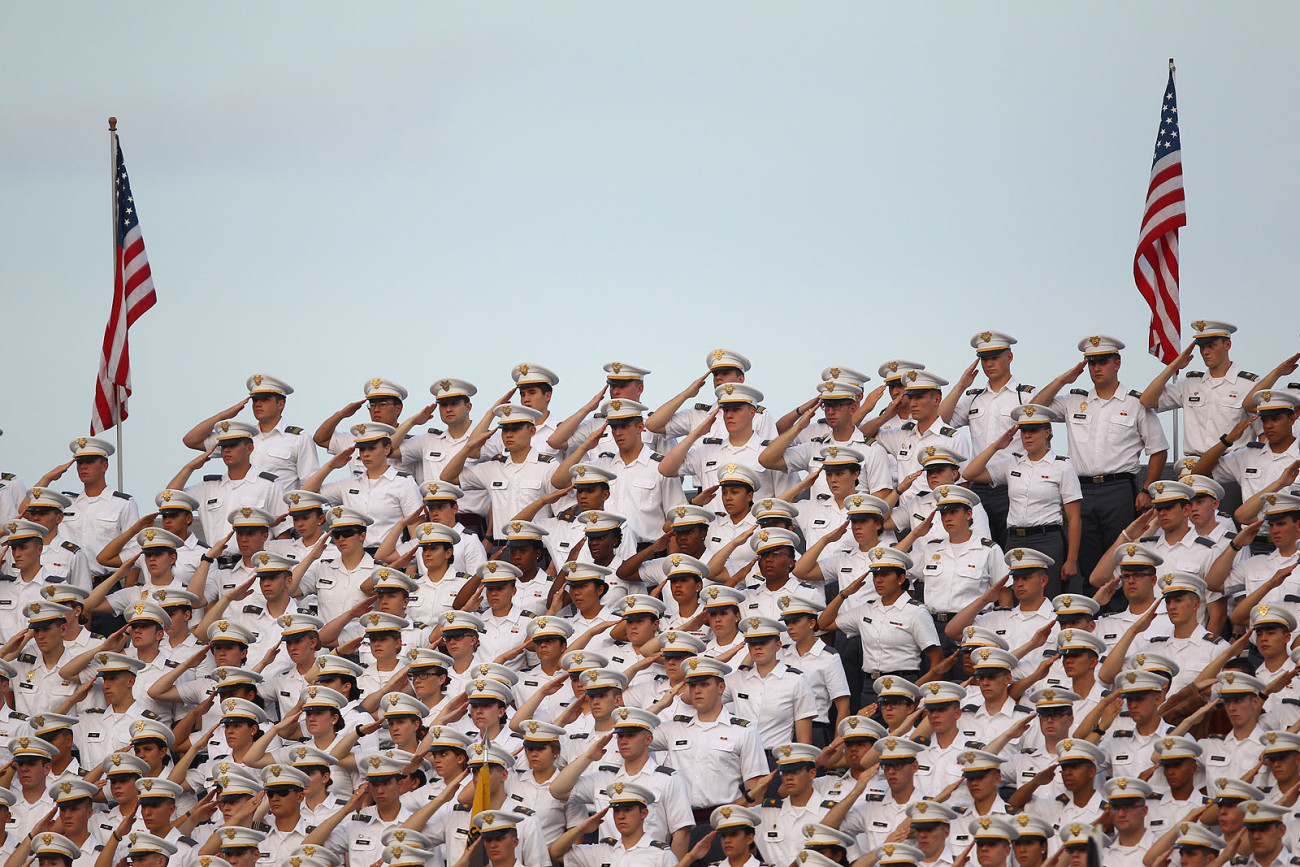 The usual pre-game traditions were in full effect for the opener, with a parachute jump, helicopter fly-over and, an added bonus, the Supe riding a motorcycle onto the field. Here's a shot of the Corps during the jump: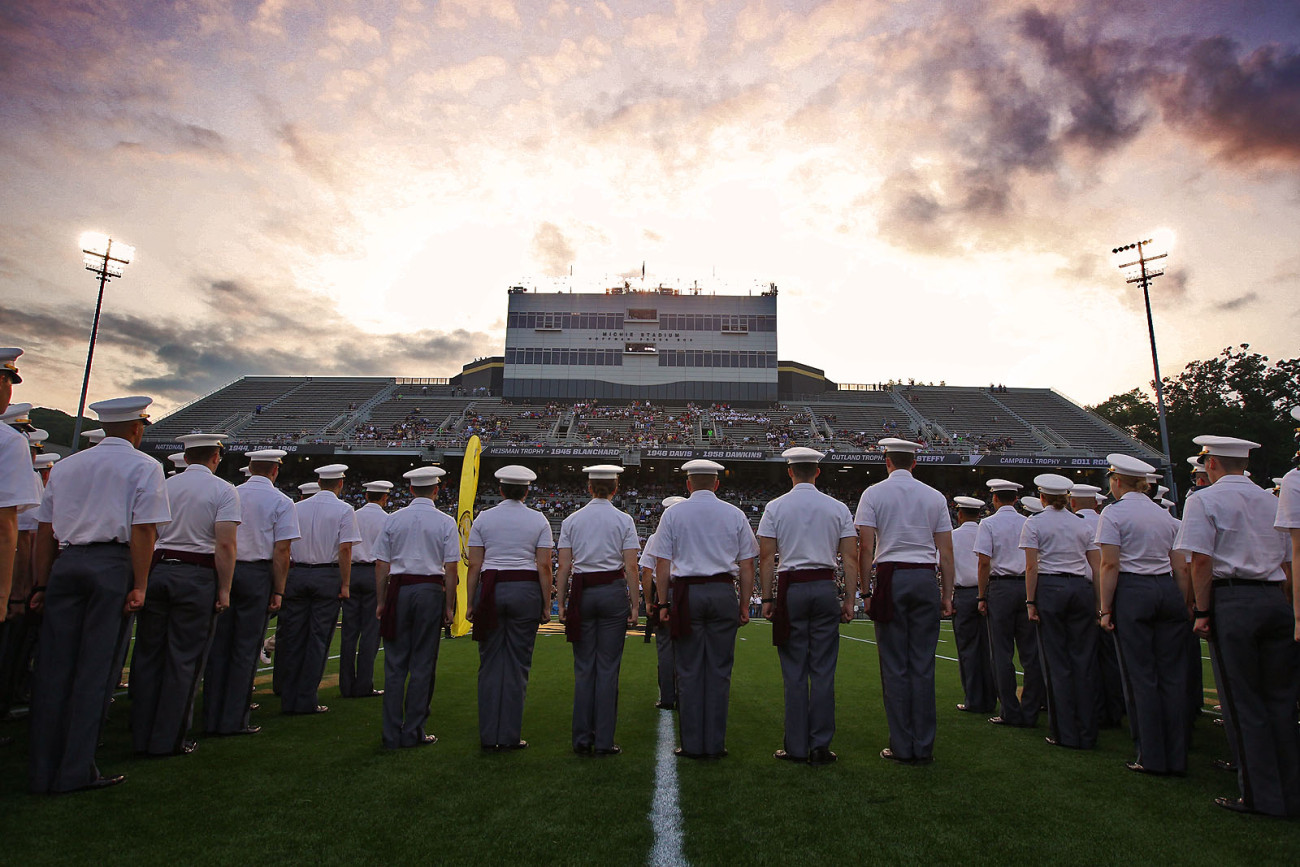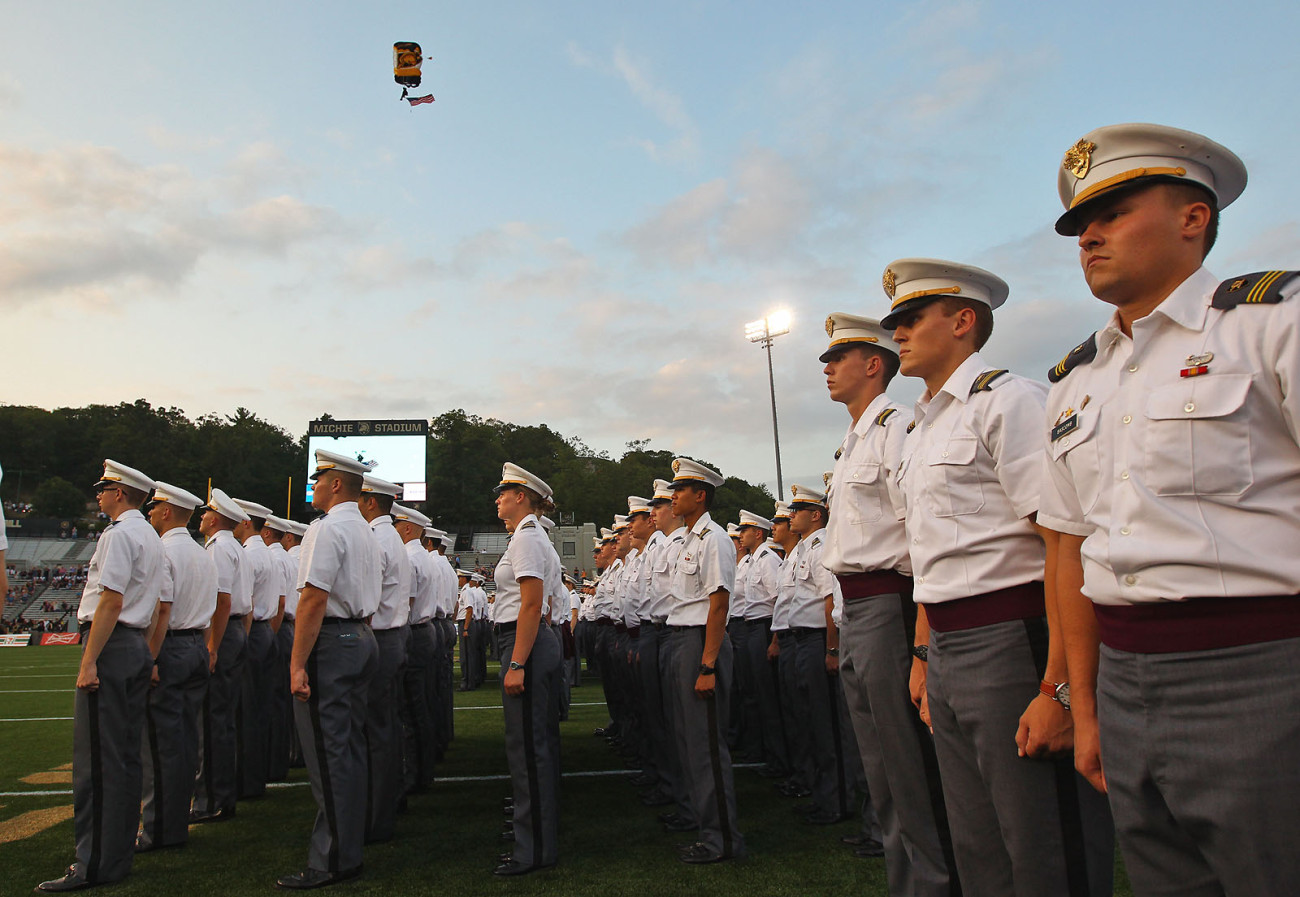 West Point Superintendent Lt. General Robert L. Caslen led the team to the field on a custom-built Orange County Choppers motorcycle, which you may have seen previously inside the football team's training facility next to Michie. Evidently they OCC crew tuned it up but the bike has no brakes. Supe slapped on a helmet and took it for a spin: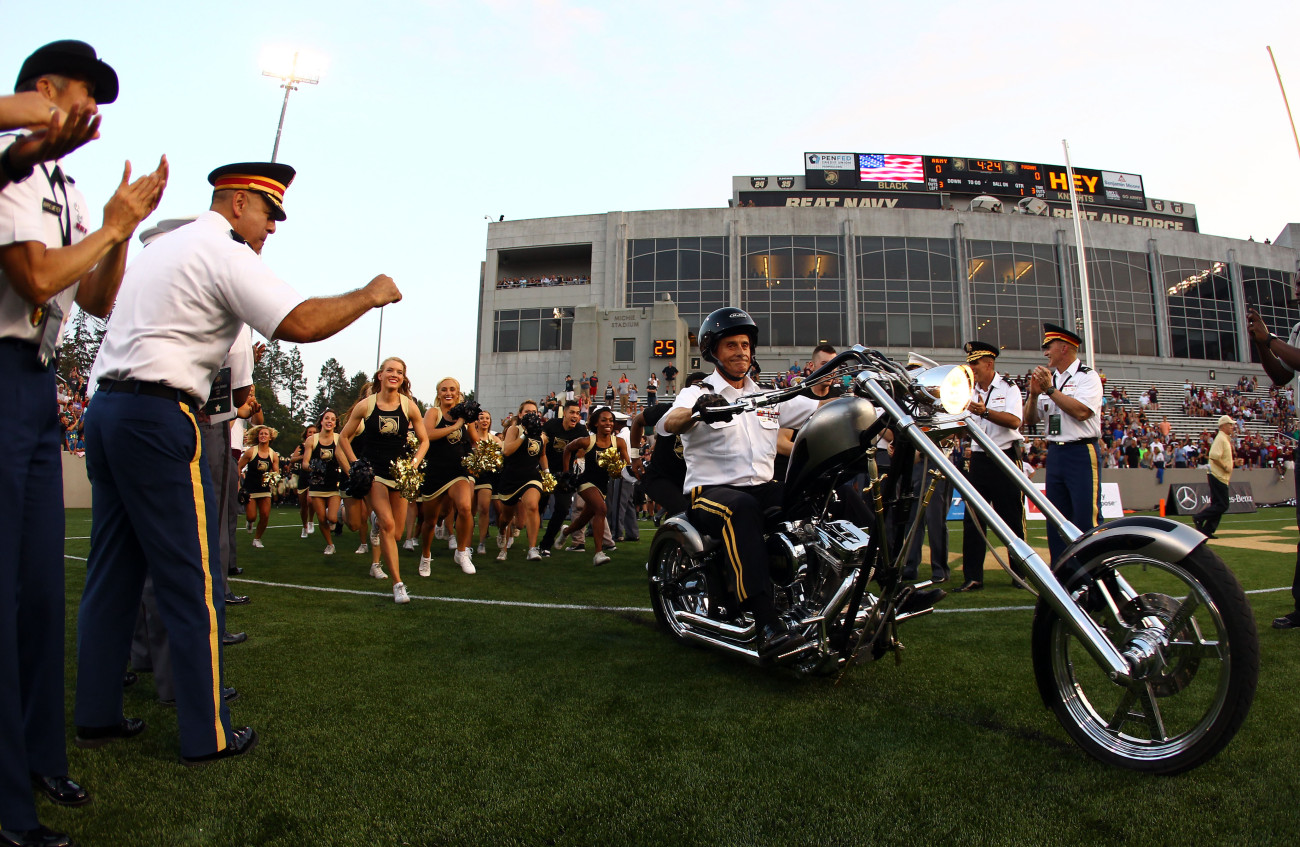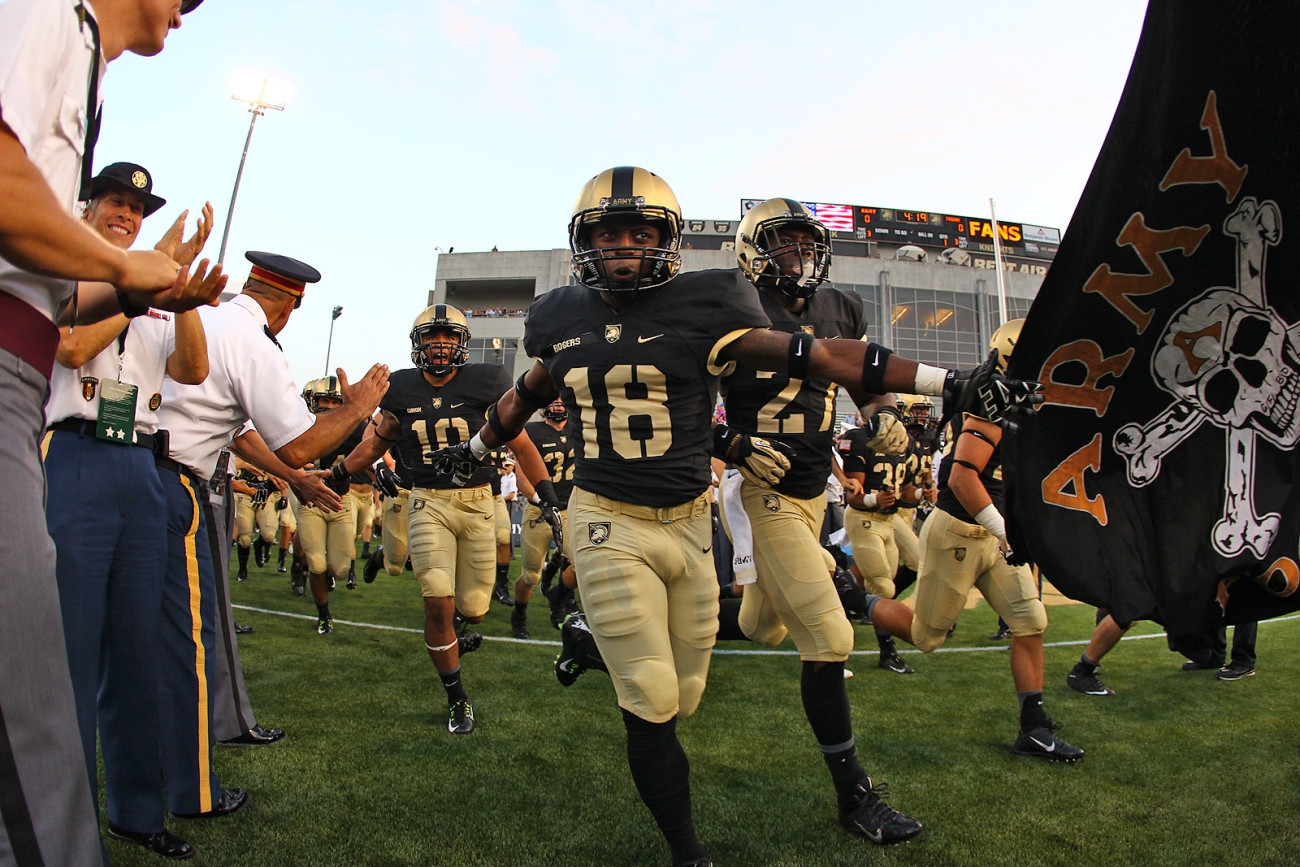 The season started pretty much perfectly for Army, with Fordham fumbling the ball on its first play after the opening kickoff: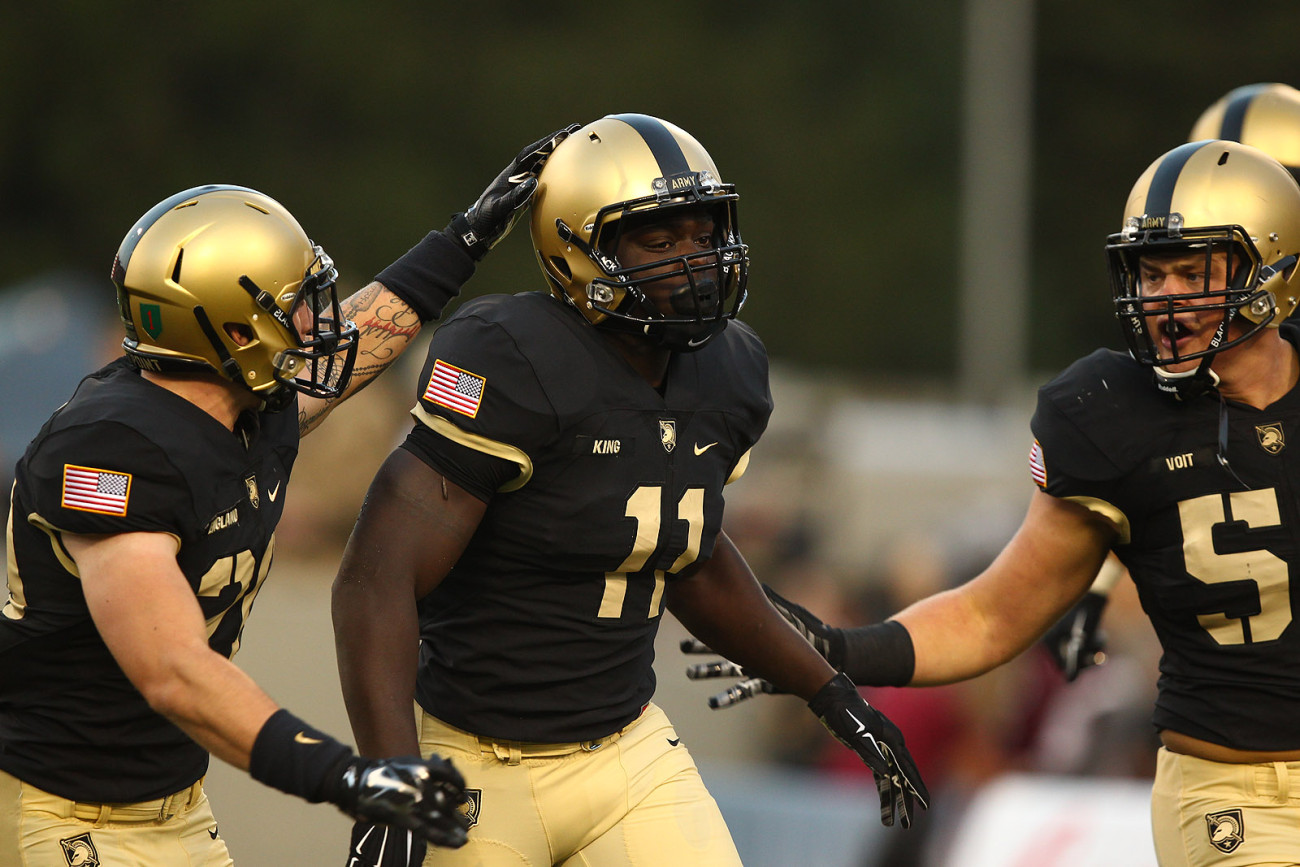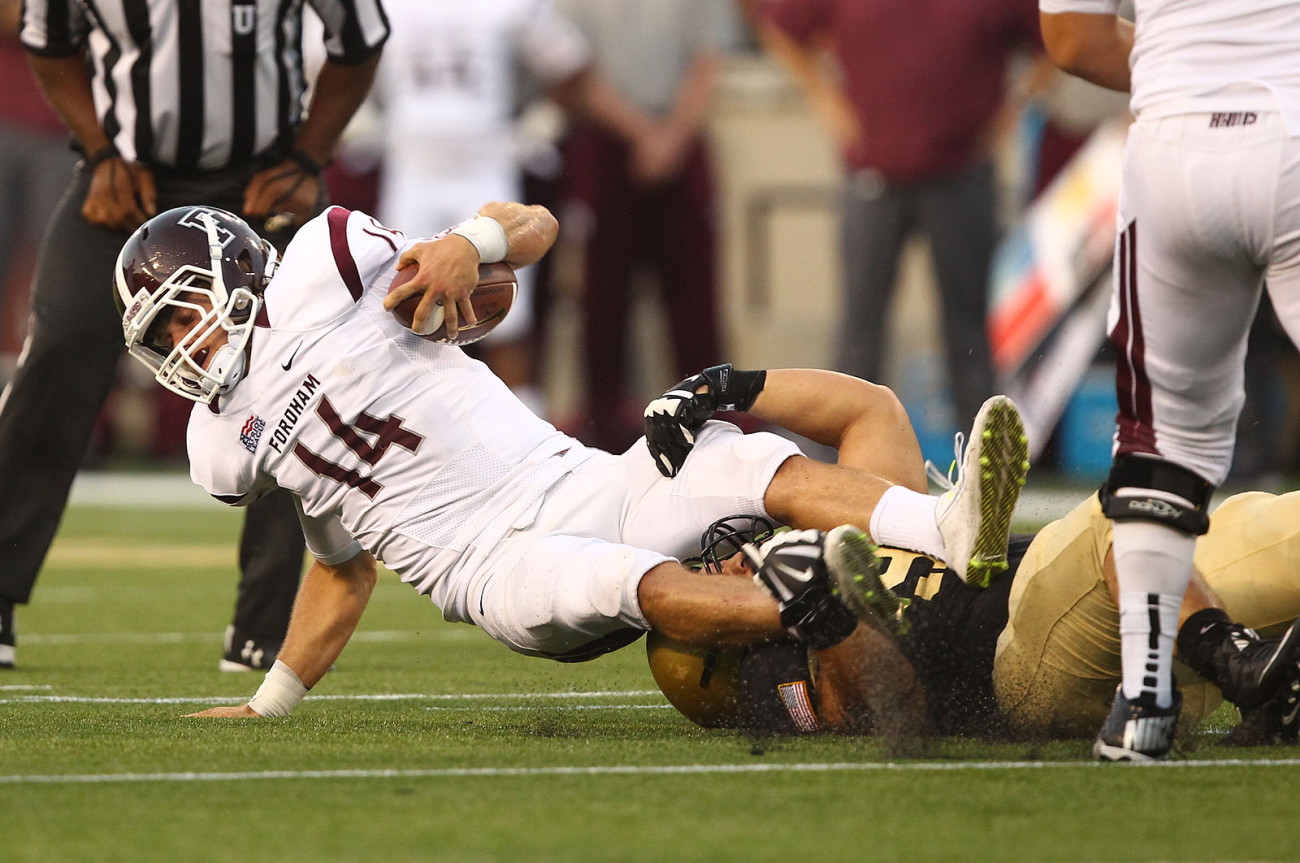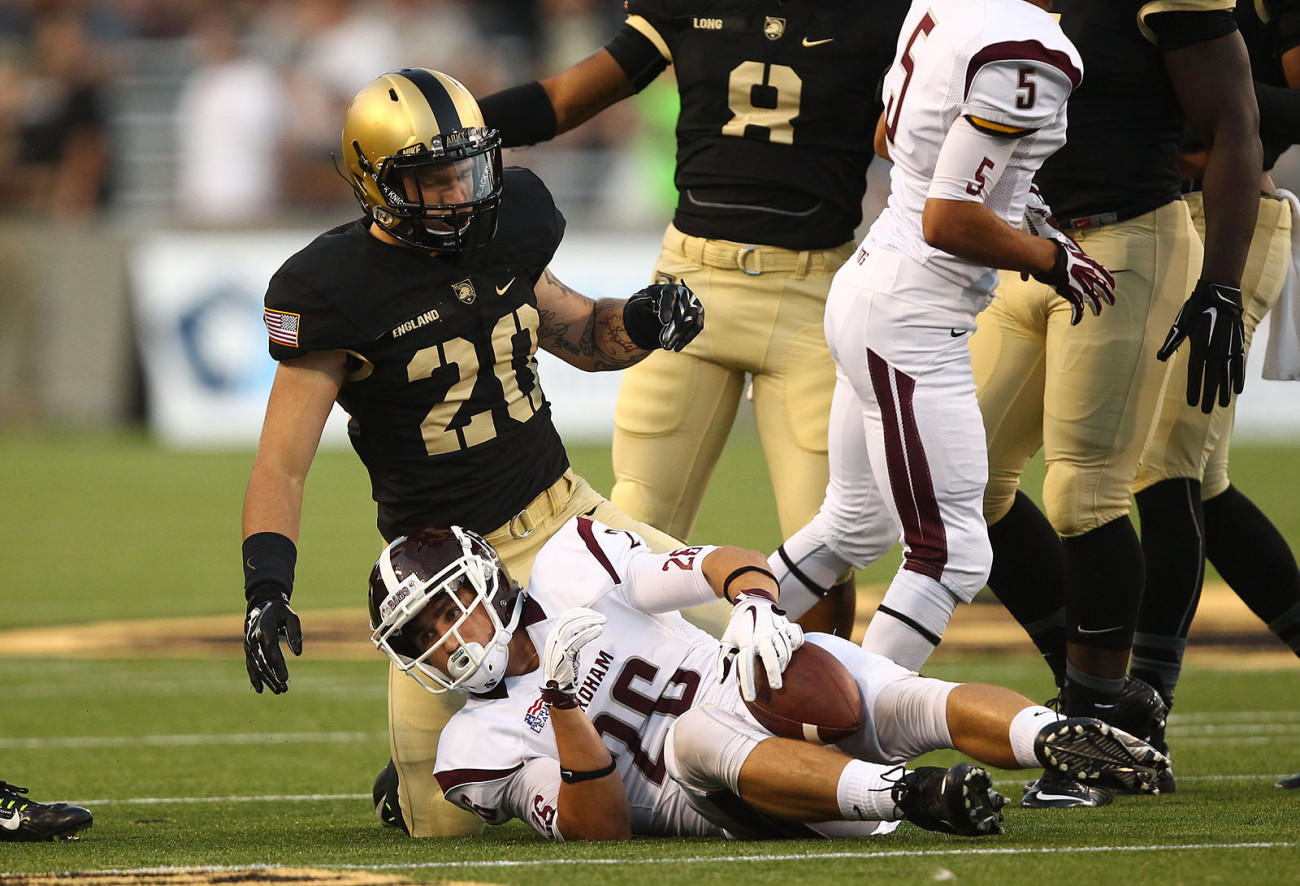 Army looked pretty good early. Here's a better look at the new uni: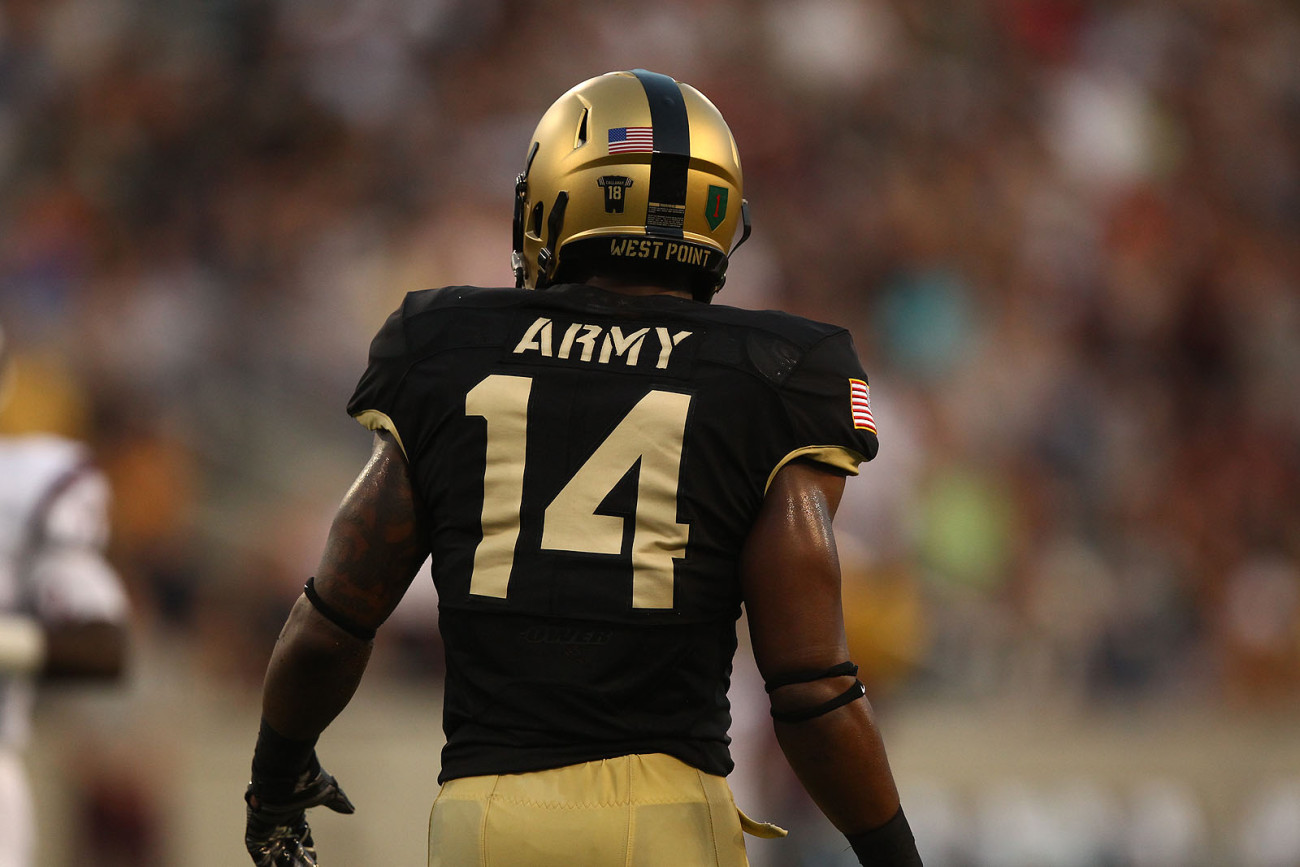 Anyway, if you watched, you saw Army's defense struggle to contain a pretty solid Fordham attack. Army eventually got the ball back down by two with 55 seconds to go and one timeout. They needed a field goal to win and ended up throwing an incomplete pass on 4th and three. Monken didn't hold back after the game.
"I am embarrassed by our performance tonight," Monken said. "We were poorly coached. We didn't block, tackle or take care of the ball, which is certainly not representative of what our team will be, and I am certainly disappointed in how we played tonight."