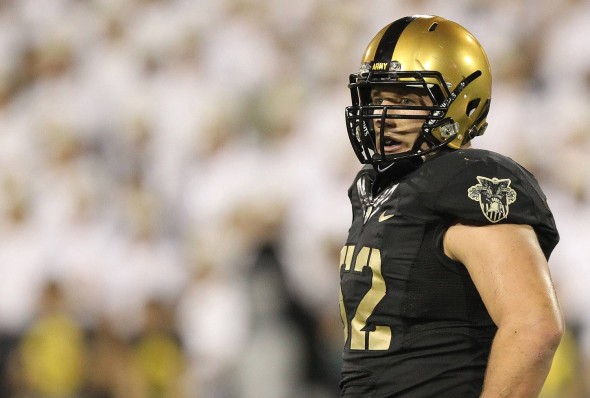 Update Oct. 3: Both games are back on schedule to be played.
According to CNN, the Department of Defense has officially suspended all intercollegiate athletic competitions at service academies — Army, Navy, Air Force, Coast Guard — due to Monday's government shutdown.
Although it's not 100 percent certain that Army's road game at Boston College will be postponed or canceled yet, it's not looking good. Multiple reports say the academies are hoping to make a decision on their weekend football games — Navy hosts Air Force in Annapolis — by noon on Thursday. Army, coming off a win over Louisiana Tech, is scheduled to face BC on Saturday.
Via ESPN:
The Air Force Academy announced that: "At this time, travel for all intercollegiate athletics is cancelled — this includes the Air Force-Navy game on Saturday, 5 Oct." However, it's not clear from the statement whether the game was permanently called off, or if the game would be played as scheduled if the government's stalemate is solved in the next two days.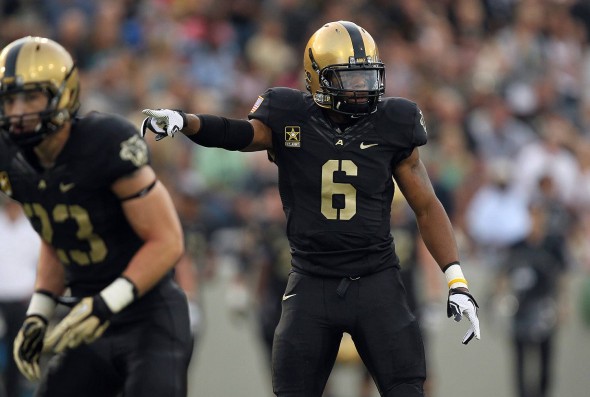 Earlier Tuesday, USA Today reported on the possible cancellation of the Navy-Air Force game, a contest that is obviously one of the biggest all year for both service academies. One of my photos is featured in the story.
A decision will be made by noon ET Thursday on whether to postpone Saturday's sold-out game in Annapolis, Md., between the Naval Academy and Air Force, according to a release from Navy. The game also is planned for national TV coverage on CBS (11:30 a.m. ET).
Of course, it's not just football that is being affected — according to the CNN report, the shutdown imposed by Congress affects all athletic programs at the academy. Army was scheduled to host a men's soccer game on Tuesday and a women's match on Wednesday.
West Point released a statement via it's Facebook page earlier on Tuesday, before the athletic suspensions were announced:
"The current situation regarding the government shut down and furlough remains very fluid with many details remaining unresolved. However, we will continue to maintain the safety, security, health, and welfare of the Corps of Cadets. We will share updated information as it becomes available. Thank you for your continued support."