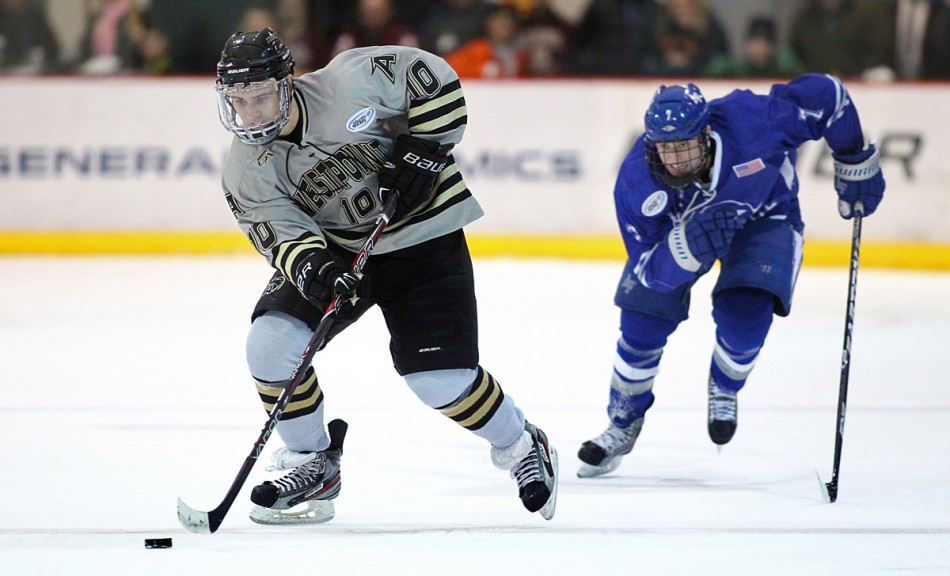 I finally made it back up to Tate Rink for some Army hockey on Friday night as West Point hosted rival Air Force for the first of two games. Army is not having a good season — with the 3-3 tie against Air Force, they improved to 2-13-7 overall and 1-11-5 in league games. Mark Dube scored a late short-handed goal to tie the game up, but neither side was able to get anything done in overtime. A big snow storm here in New York had me thinking twice about heading up for game two, so instead I'm posting some images from last night. Let me know what you think!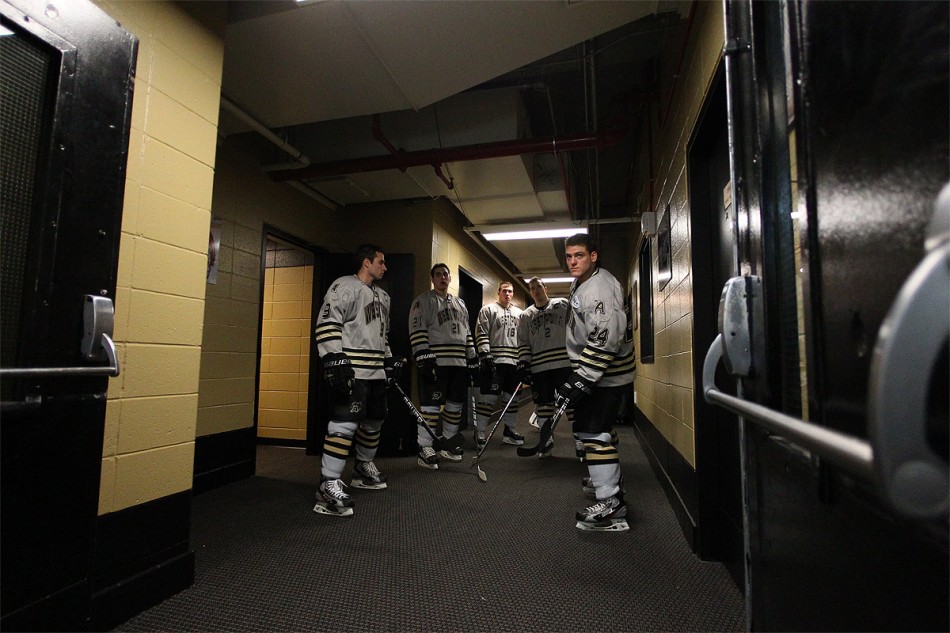 Army's starting lineup awaits their introduction here in the hallways of the Holleder Center (above). I used Photoshop CS5's "lens correction" filter here to fix the fisheye effect, for your Adobe nerds.
Both teams lined up for the National Anthem before face-off (below):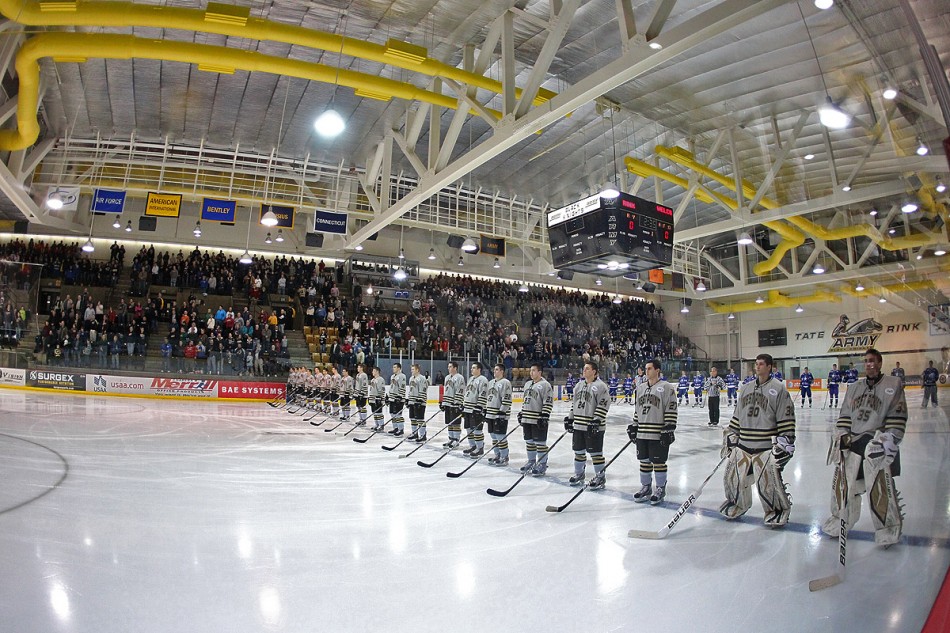 I wasn't real excited with my results. I shot this game mostly at ISO 8000, which seemed a little too noisy for my liking when I edited these shots. Shooting through the glass, even though it's pretty clean, just wrecks the image quality — it looks fuzzy and foggy, to me, and I hate it, but I also prefer the ice-level angle rather than shooting above the glass.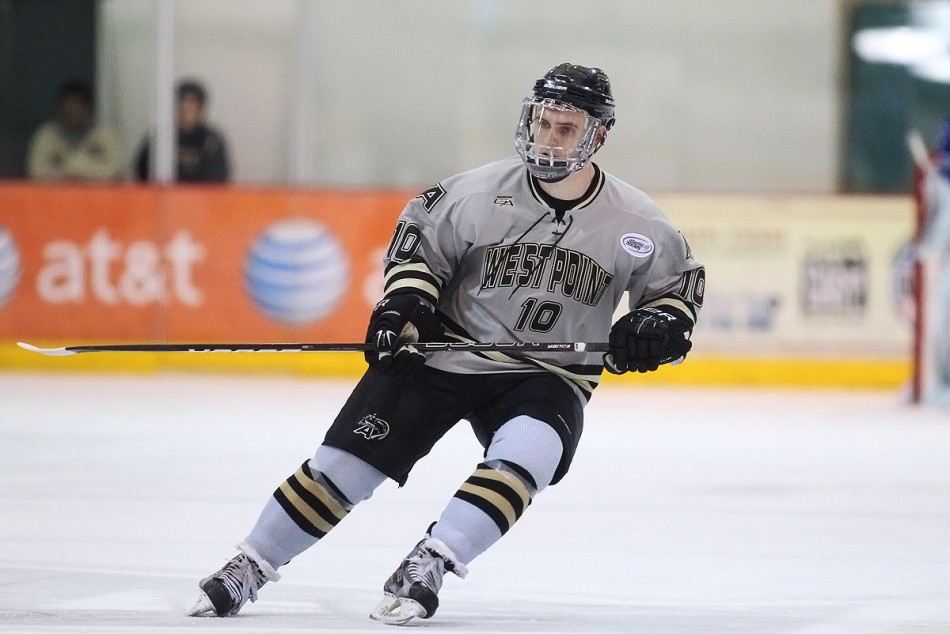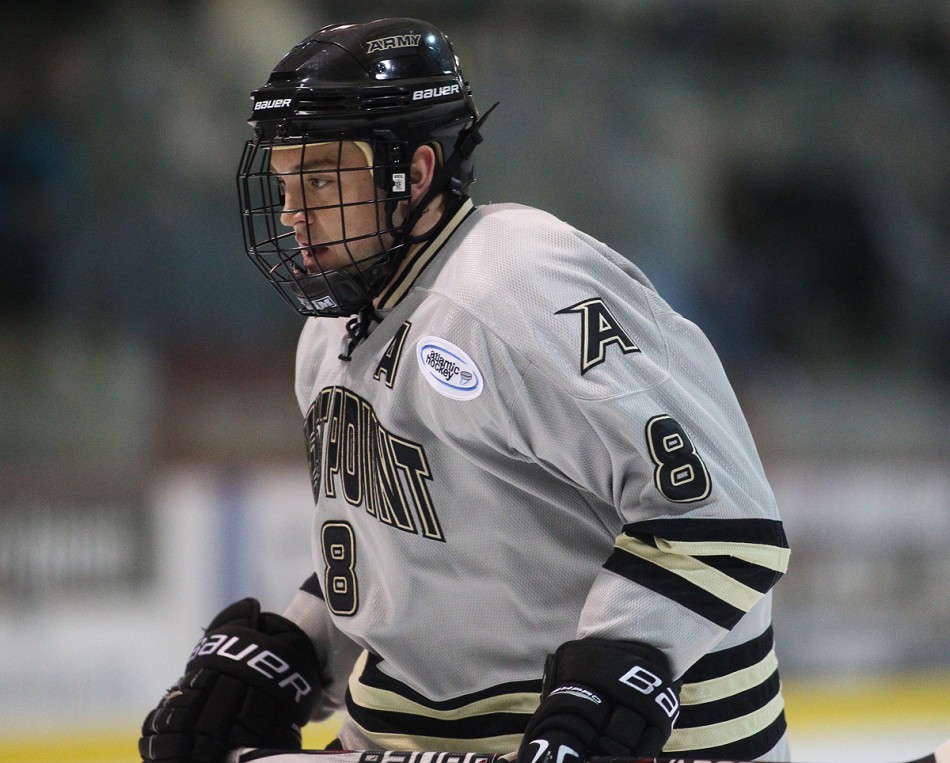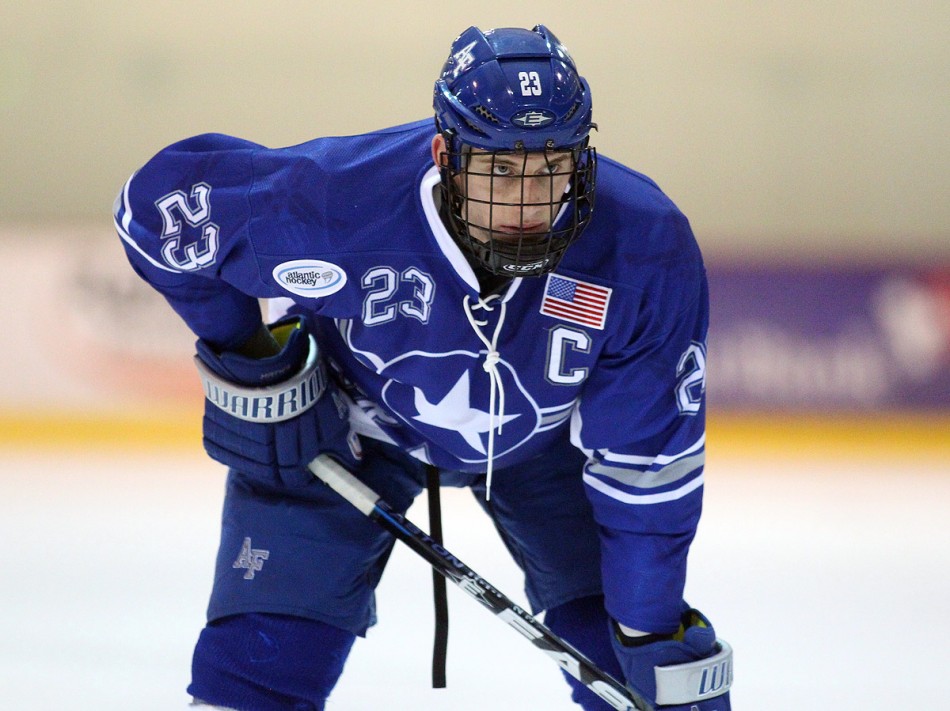 I mostly shot from behind the net at the rink's main entrance with my 300mm lens.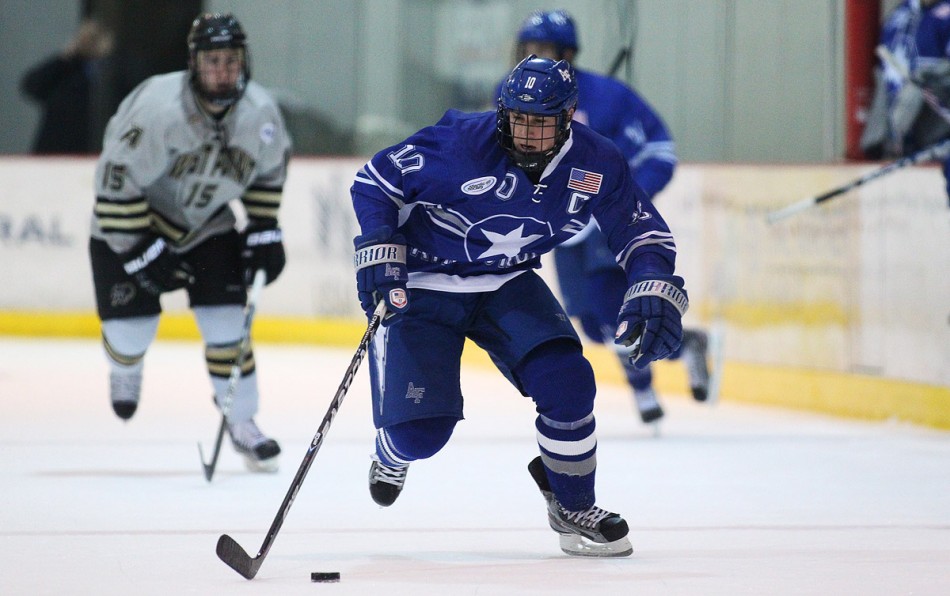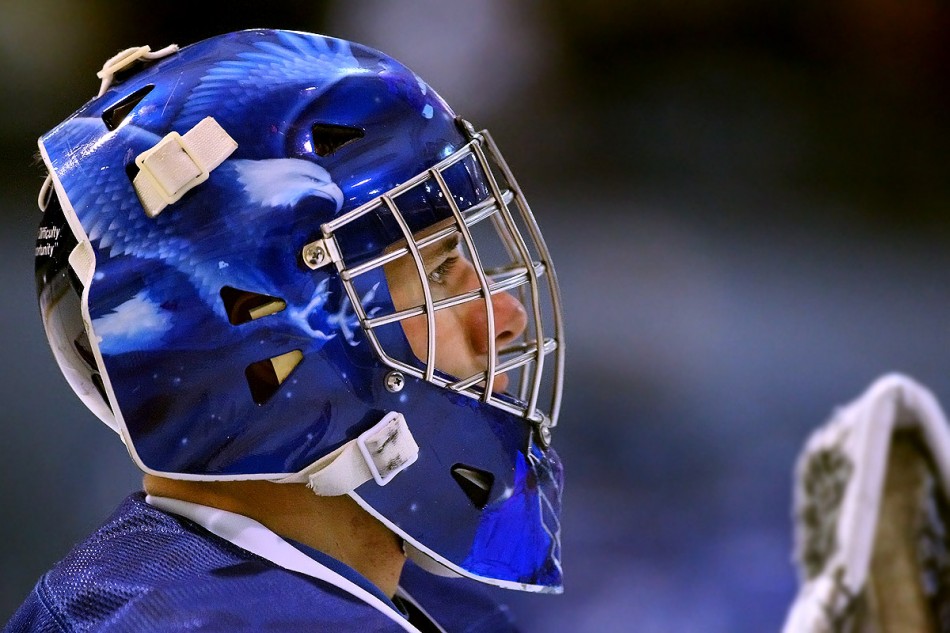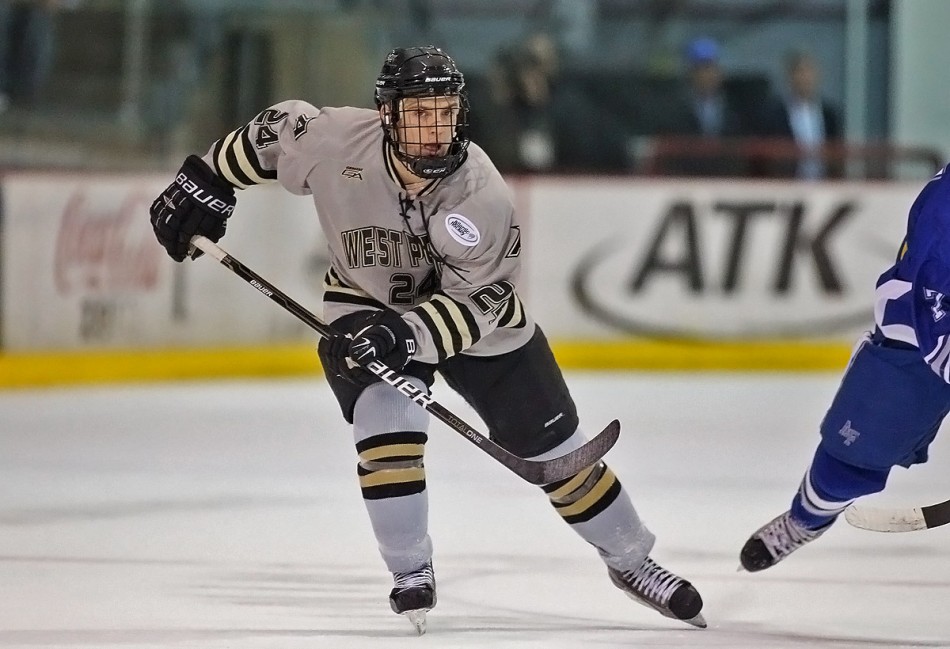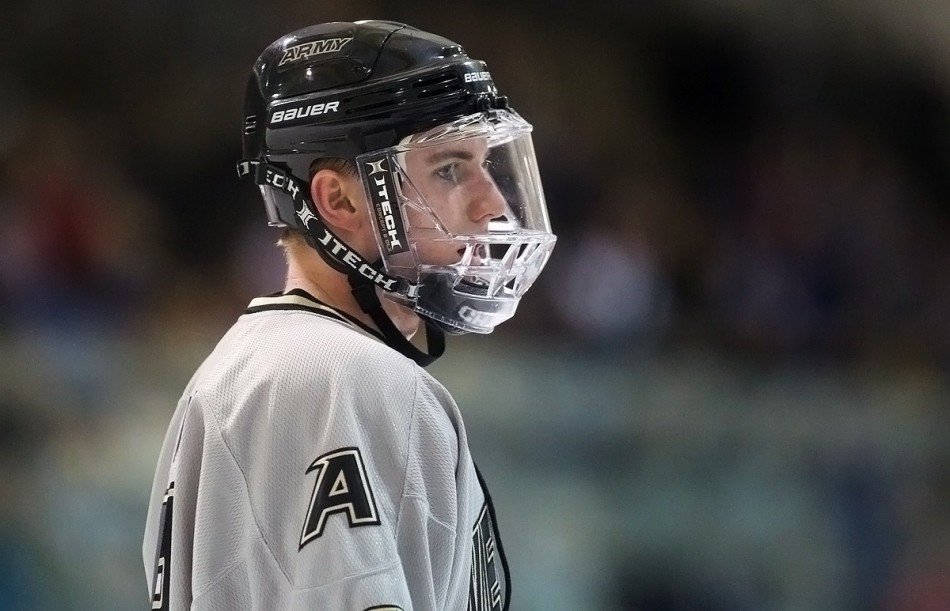 Here's a fisheye shot of Marcel Alvarez playing the puck along the boards. I think I need to drop my ISO and maybe shoot at f/4 or something next time.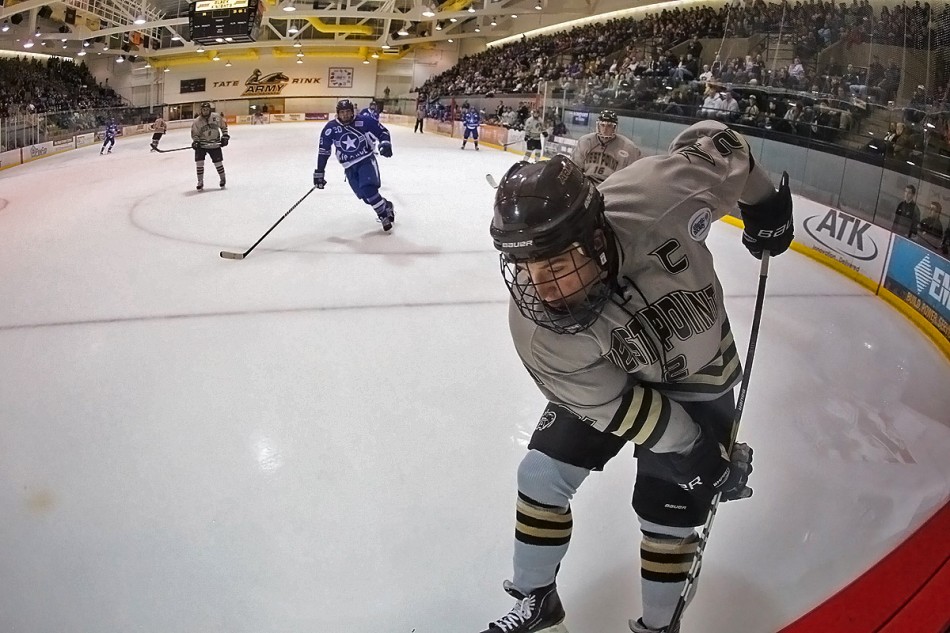 Mike Hull gestures to teammates: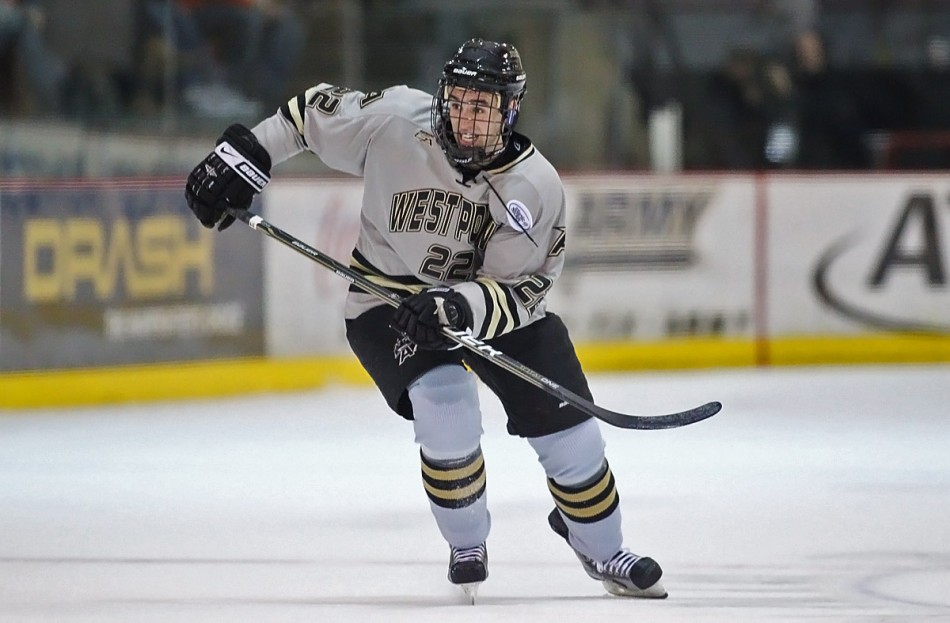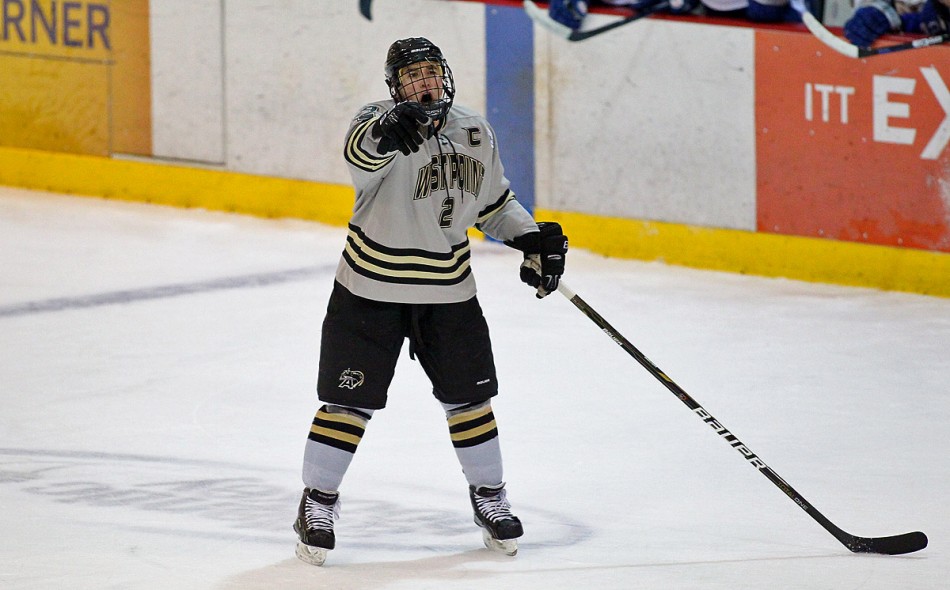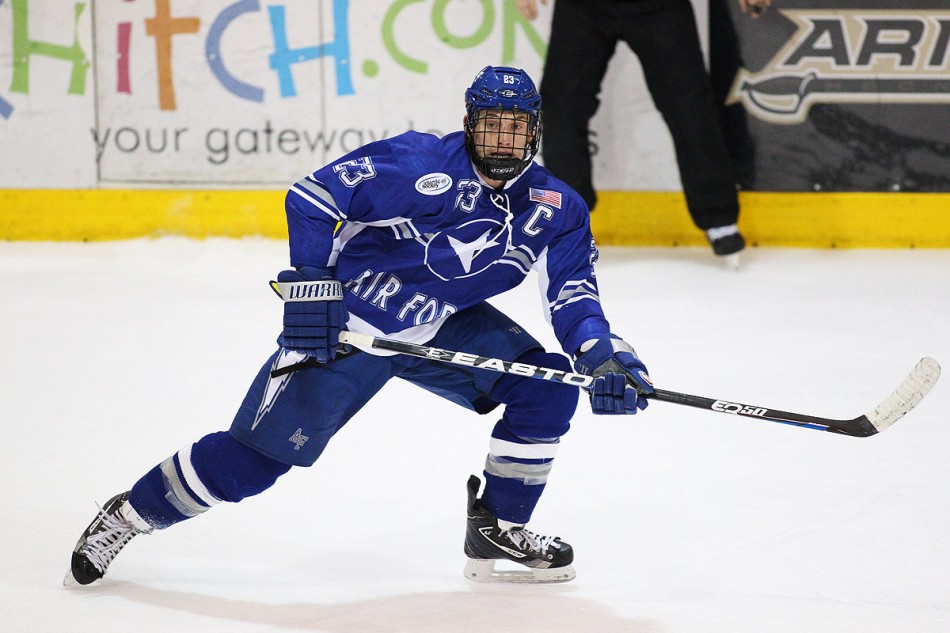 A pair of cadets battled during the second intermission, running across the ice and back in sumo suits before trying to score a goal. One cadet sort of bypassed the objective and instead led the Corps of Cadets in attendance in "The Rocket"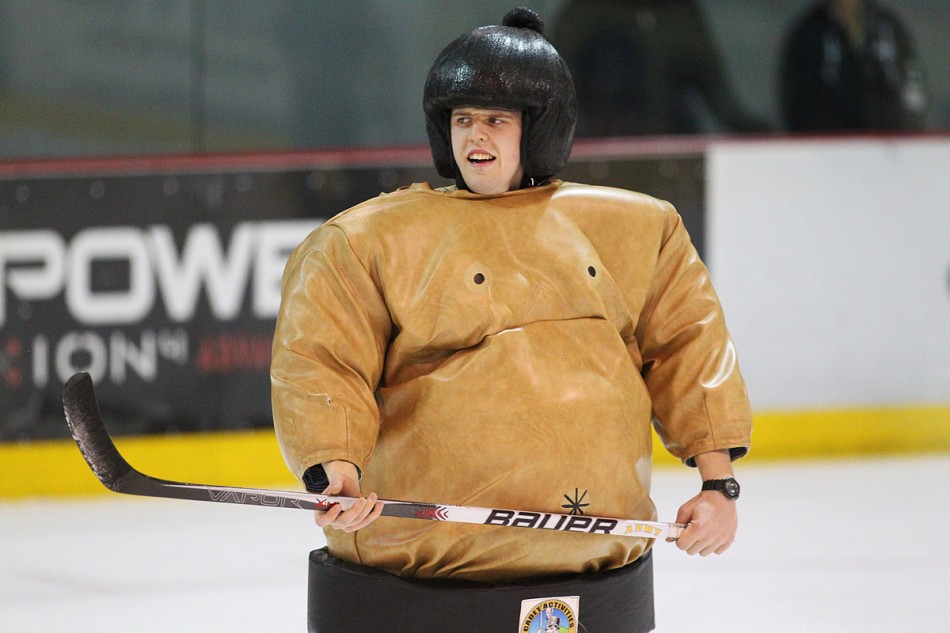 Ryan Leets, I have no clue why this guy swapped out a badass helmet from last season for this generic Bauer mask.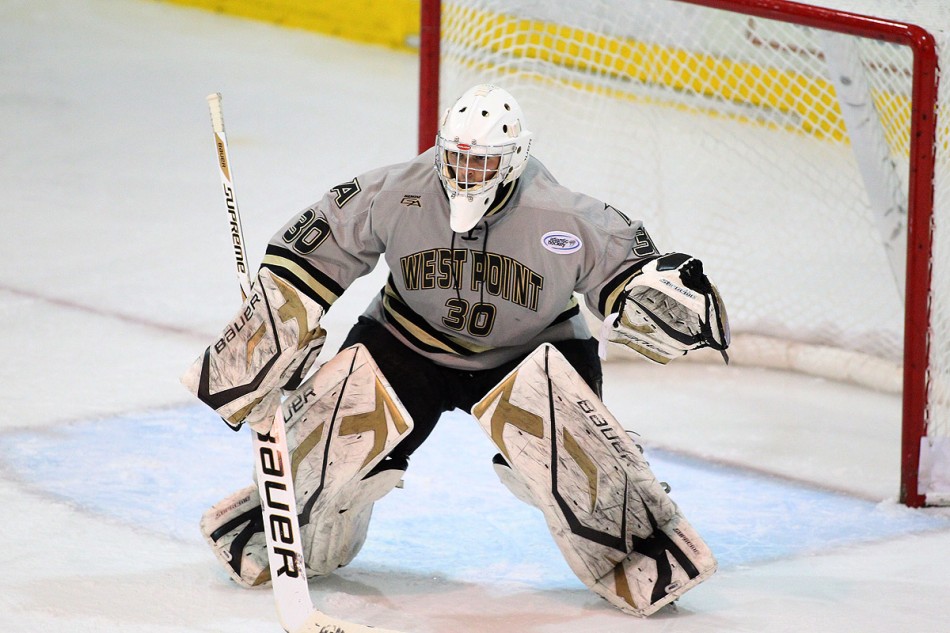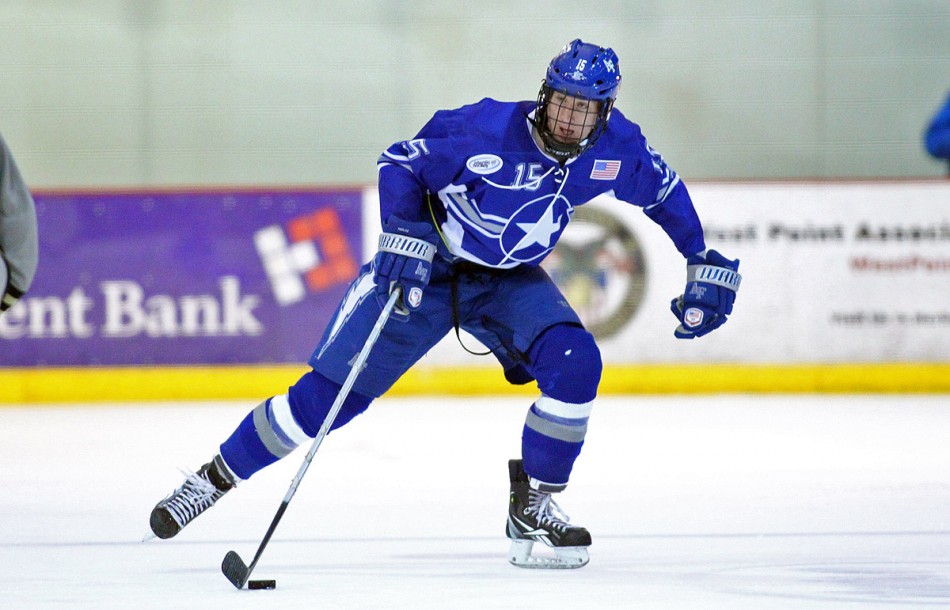 Again, here's Leets before and after: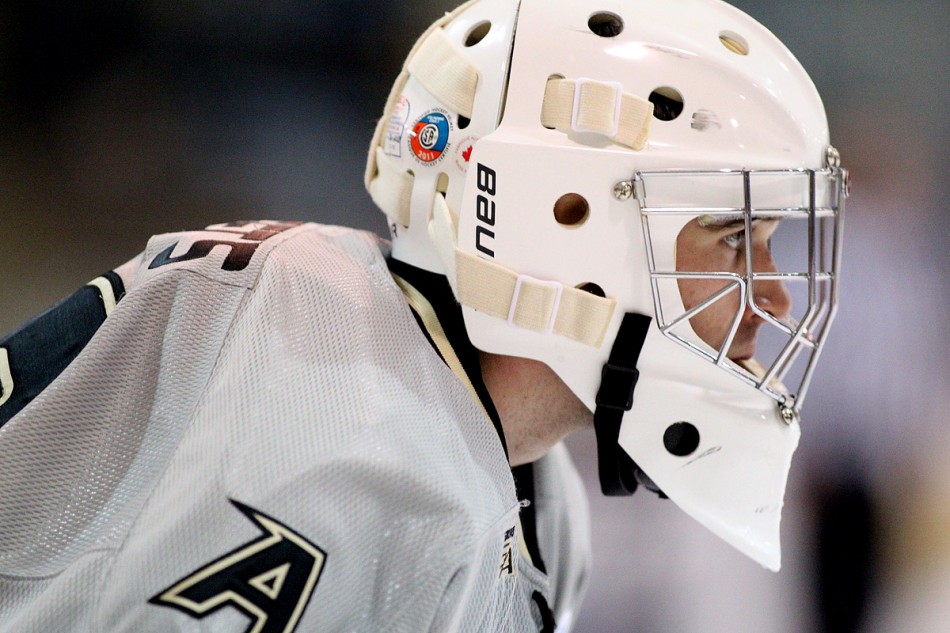 A general view of Tate Rink, sold out for the game, which was also televised live on CBS College Sports Network: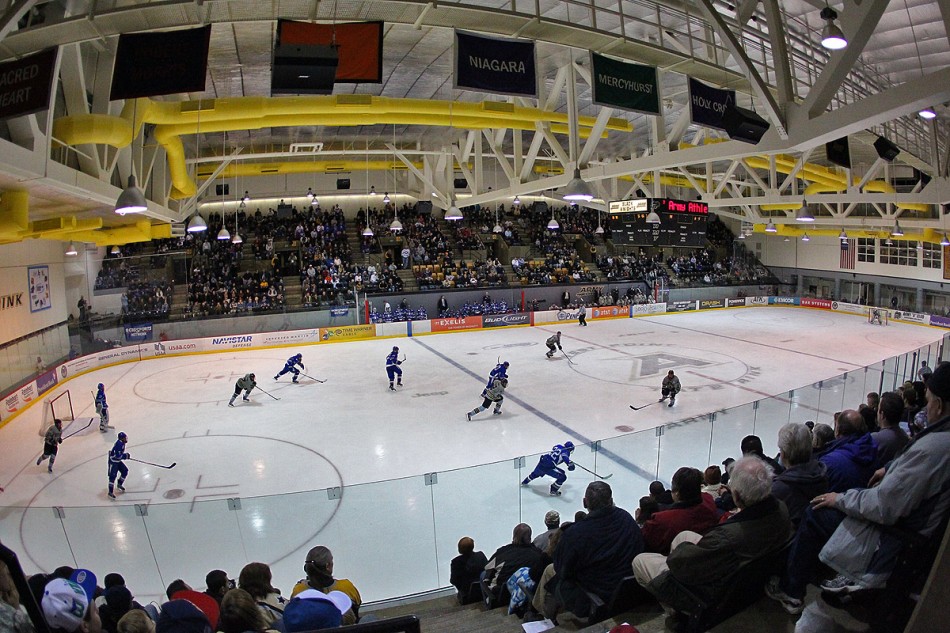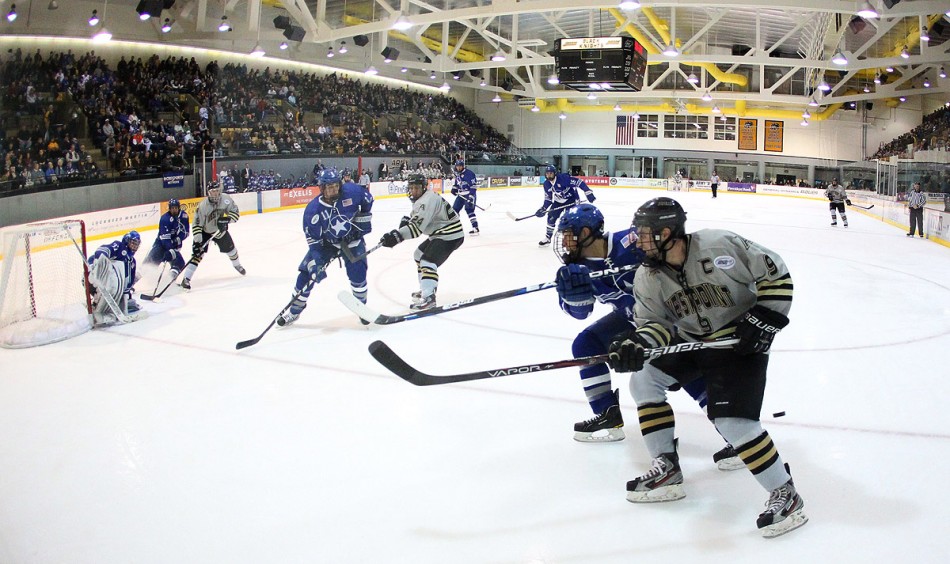 Air Force goalie Stephen Caple grabs some water during a break in the action: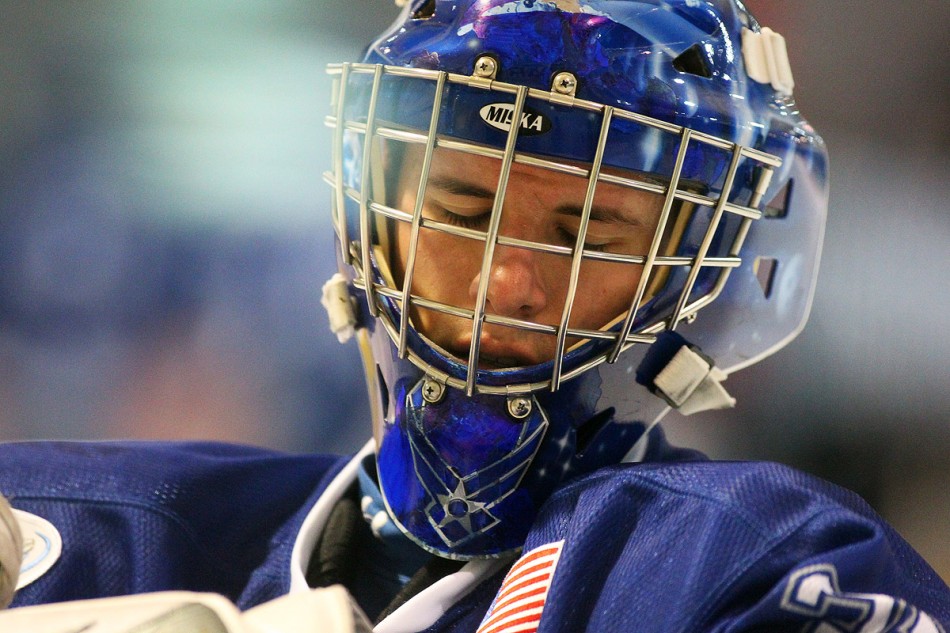 Here's Mark Dube moments before he scored the game-tying goal. He came down the near side and fired one to the right of Caple for a pretty nice moment with about three minutes left in the game: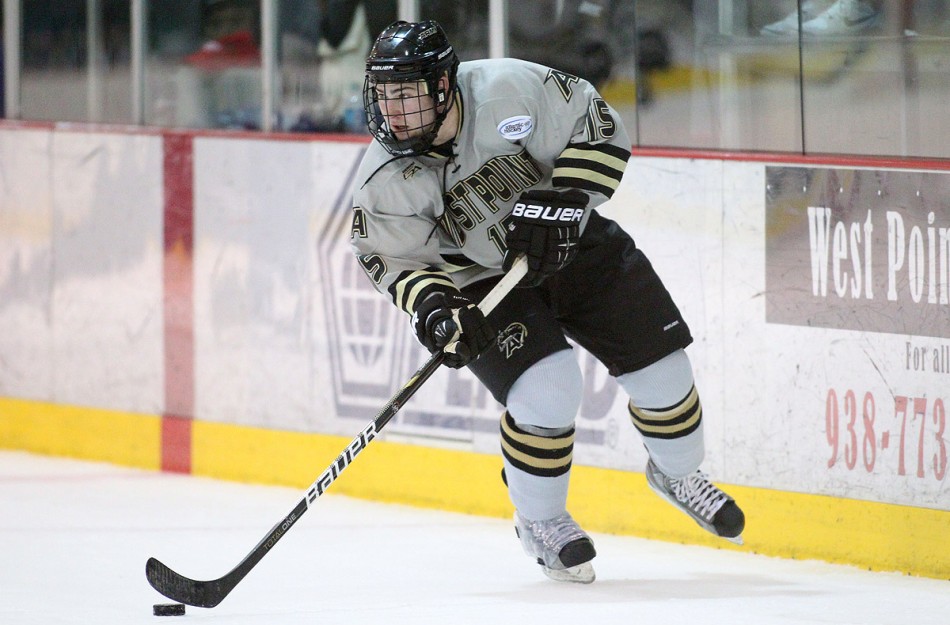 Dube celebrates with Maurice (left) and Marcel Alvarez: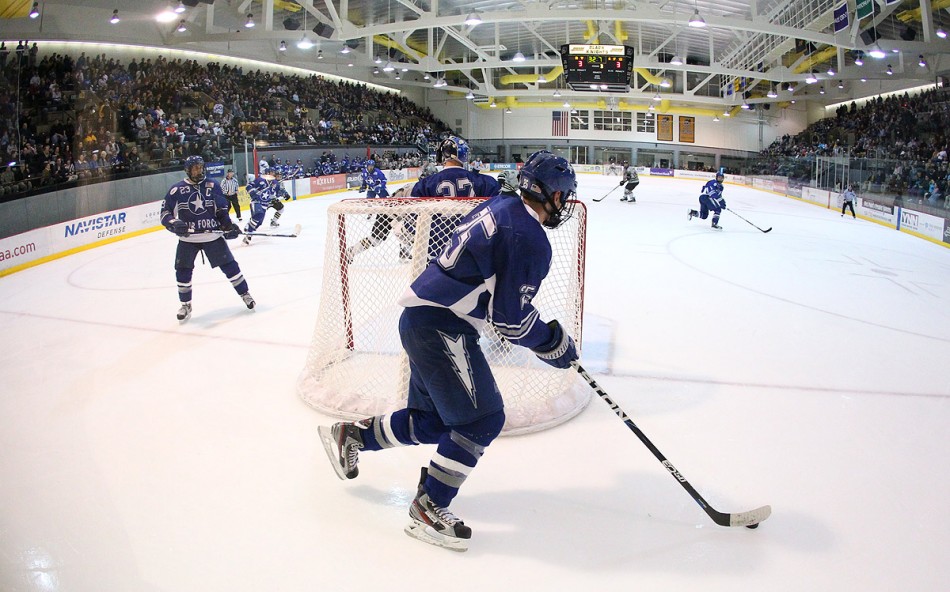 Army head coach Brian Riley (left) cracks a rare smile during overtime: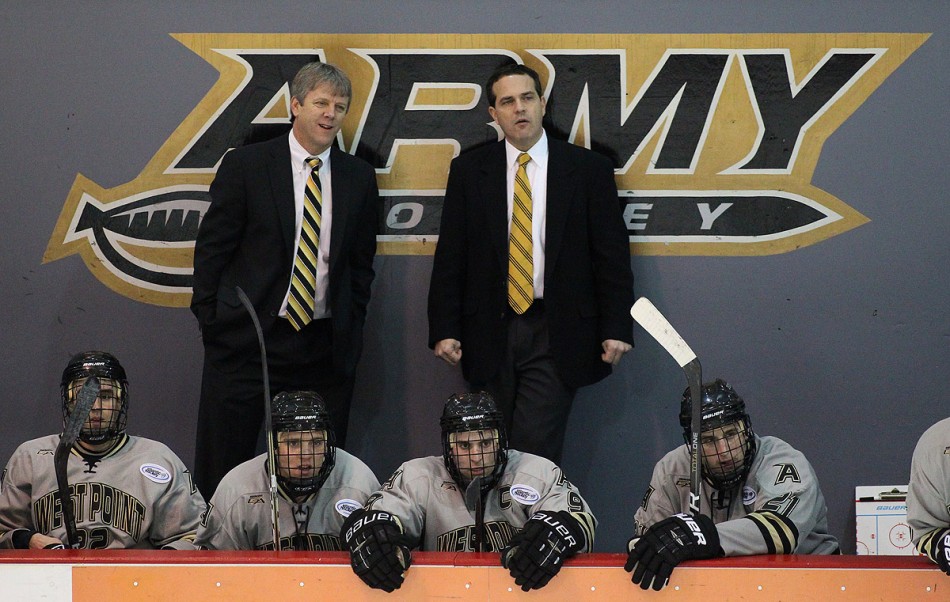 Leets deals with some traffic in the crease: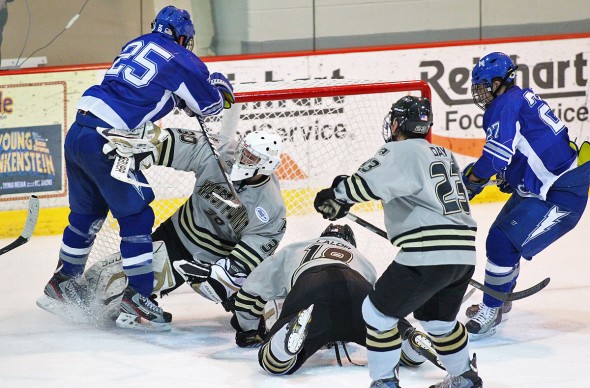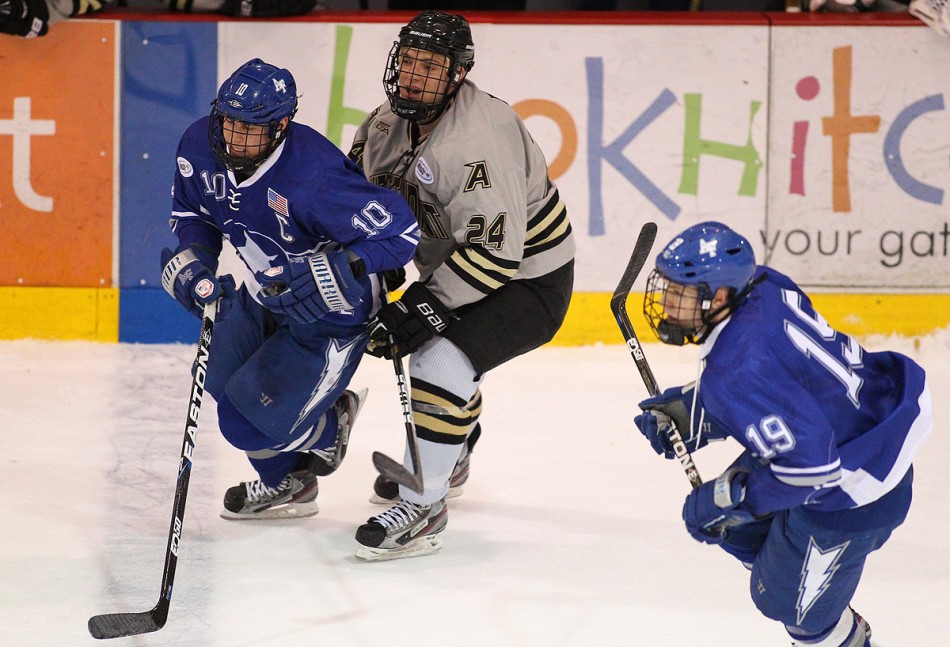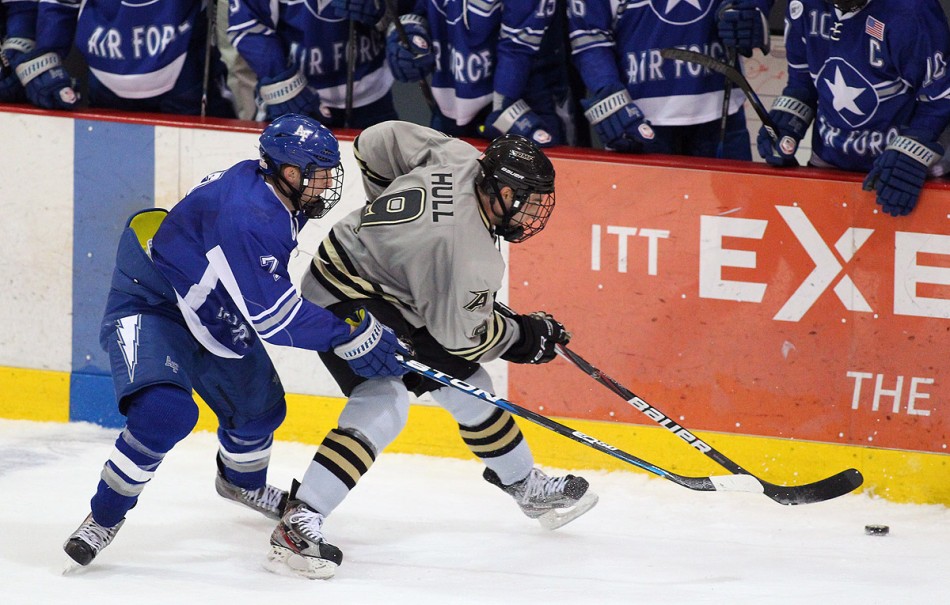 Leets gets some congratulations following the shutout overtime period: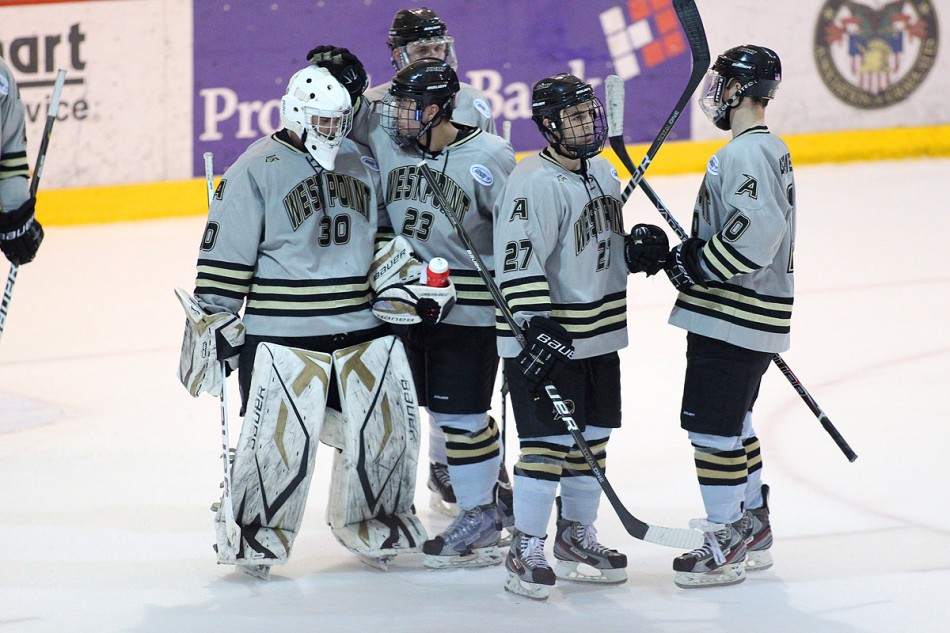 A nice final moment, both teams came to center ice following handshakes and saluted the crowd: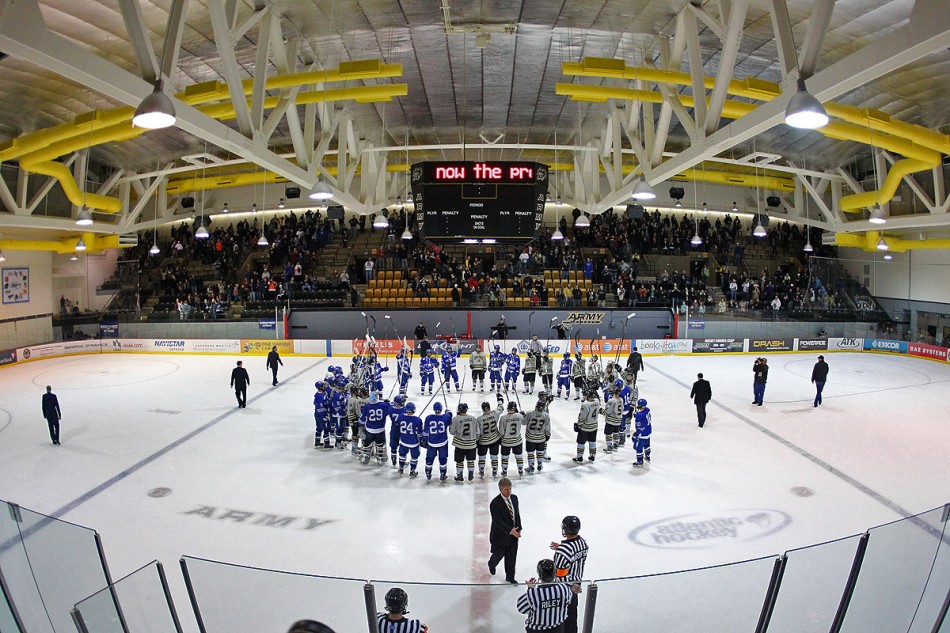 Here's a recap of the game.