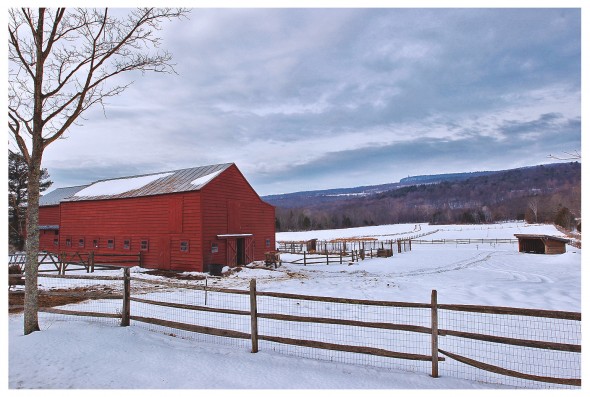 This year is coming to an end, and it made me realize how much better it was — at least by comparison — to 2012. I made an effort this year to get outside and enjoy nature and explore the mountains, so the first day of winter, Dec. 21, seemed like a good cap to an enjoyable stretch of hiking. Hope everyone has a great holiday season and enjoys the New Year! Thanks for stopping by my page!
I started Saturday morning outside of New Paltz on Butterville Road, re-visiting three red barns that all offer some nice rustic postcard scenes. The first is patrolled by a group of donkeys which love visitors: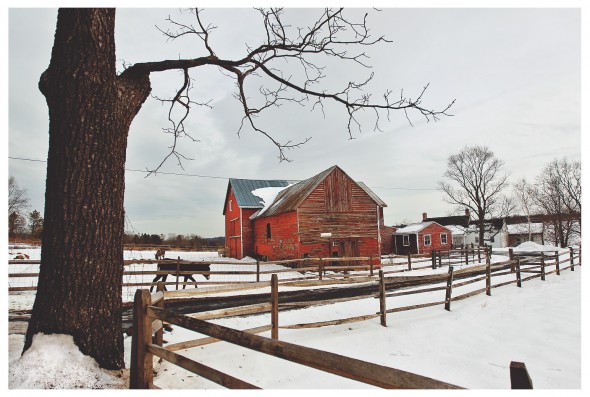 Down the road is this picturesque red barn that looks out at the ridge and Mohonk. I did two different edits on these shots, with more of a bluer, colder look on the second: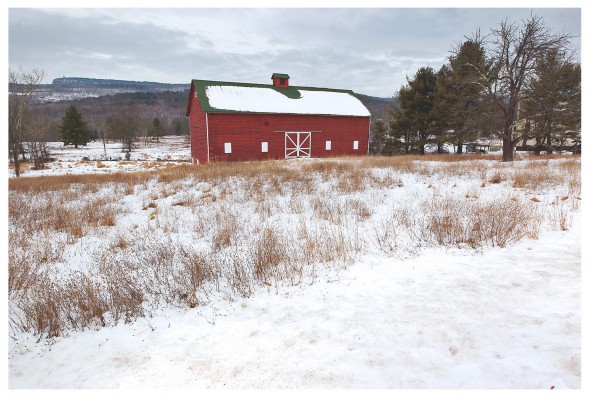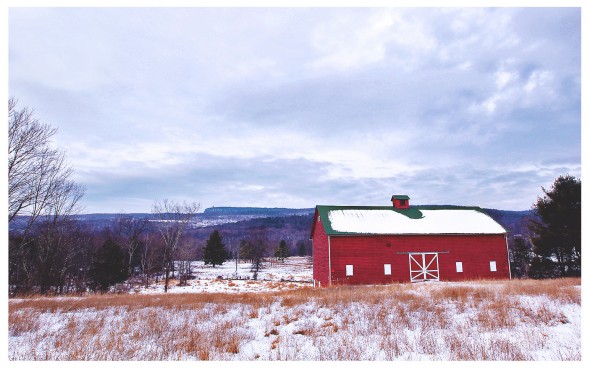 Up at Minnewaska, the crowds of October and early November were gone. It was a very quiet walk on the Beacon Hill Carriageway out to the peak, seen below:
At the cliffs of Lake Minnewaska, the icy water below was full of reflections, cracks and unique winter patterns of snow and ice:
Down below, the quiet, gentle Awosting Falls I came to know and love this past autumn was suddenly a loud, raging waterfall of ice and mist and snow. Much of the pool down here has frozen over, and a large hill of snow and ice has formed at the bottom of the waterfall, creating a giant hole for the water to disappear into: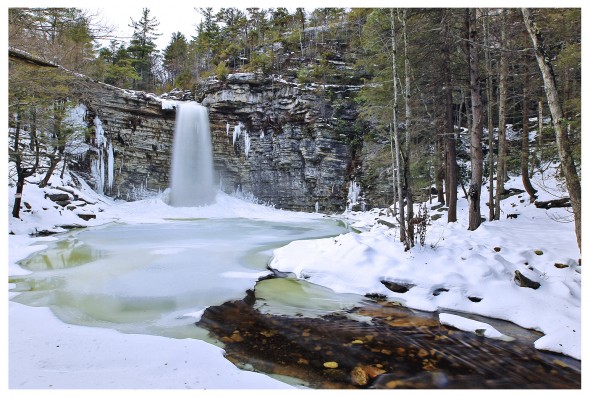 A video of this scene:
On the hike down to the waterfall, icicles melted and dripped off the rocks with the unseasonably warm temperatures.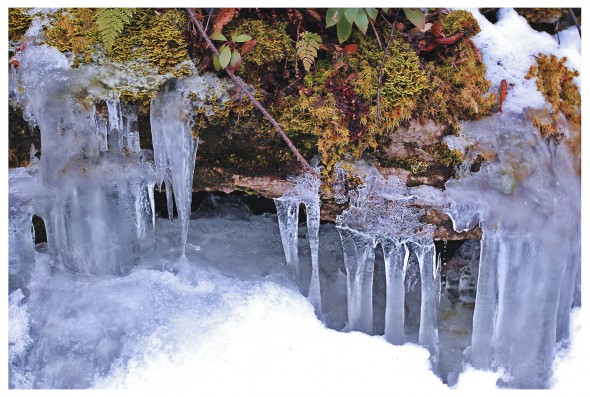 I found this tiny mountain creek flowing down through the rocks and trees: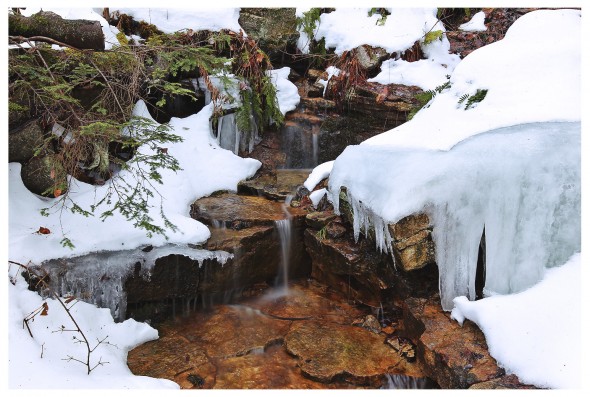 Atop Awosting, I found a completely different scene than I saw a month or so earlier: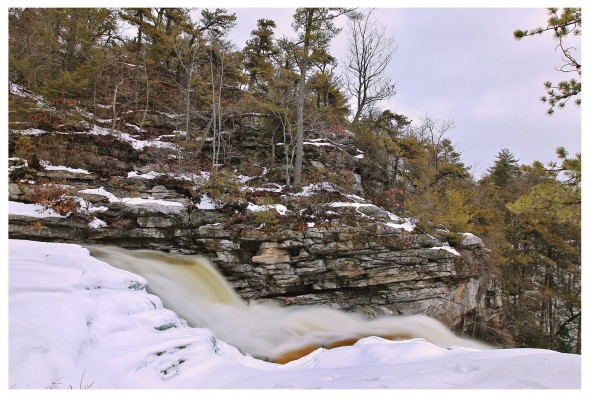 Here's a comparison, from October to December: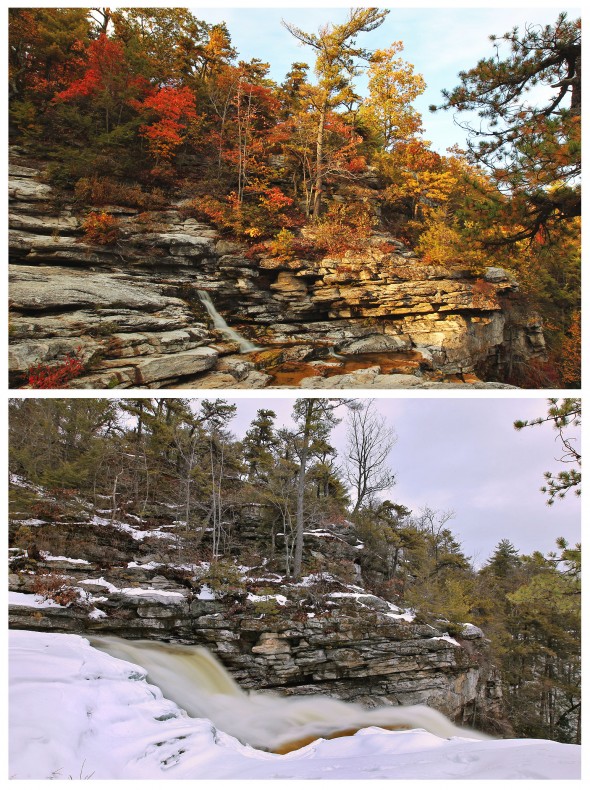 The Peters Kill flows through ice and rocks:
Down below the waterfall, the stream makes its way through a layer of snow: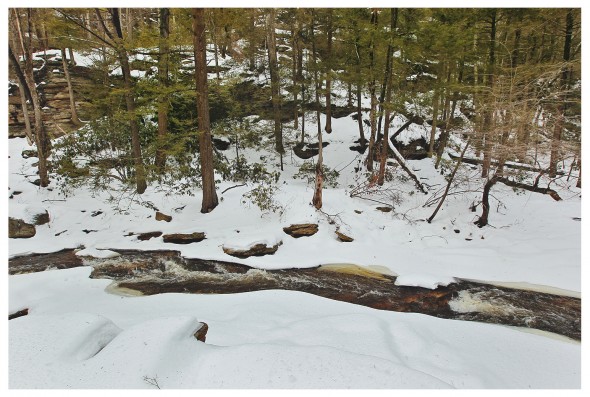 The lone gazebo at Minnewaska, overlooking a frozen lake. There isn't much snow here on the ground, but the path up was wet and icy with an inch or so of snow: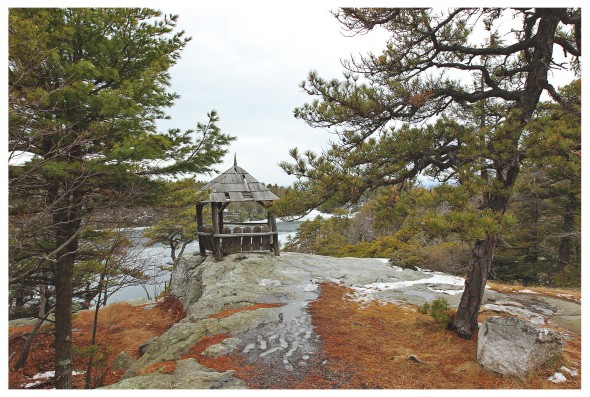 Looking south: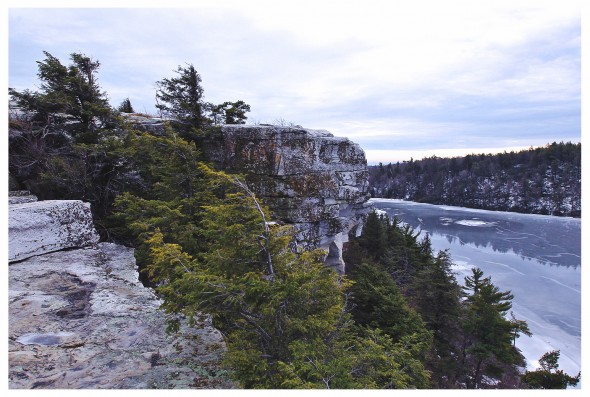 And looking straight down: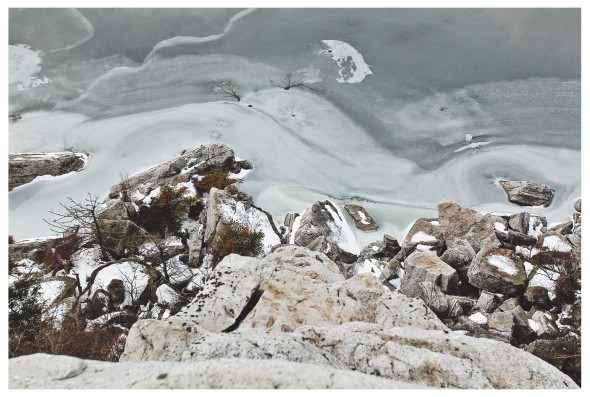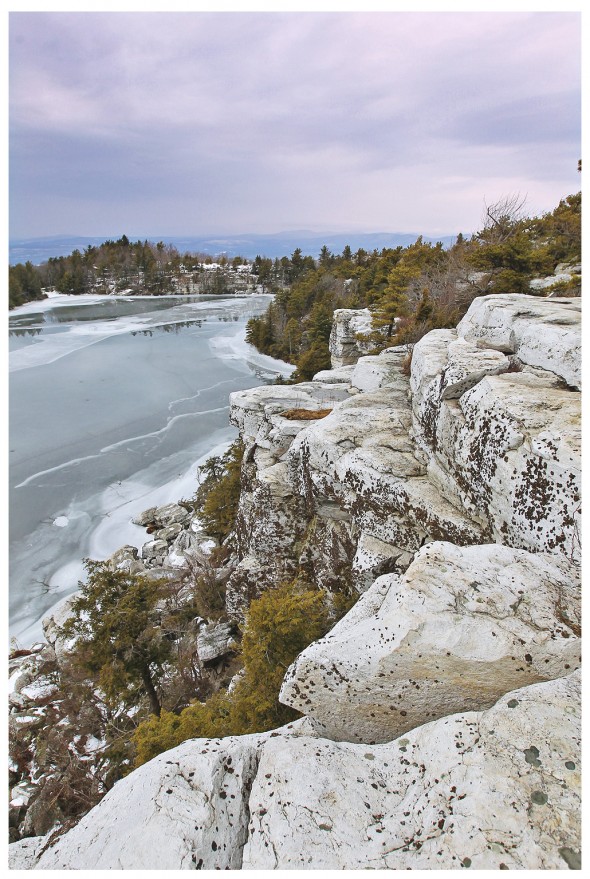 A few more comparisons from autumn to winter, just to put these into perspective:
Beacon Hill lookout: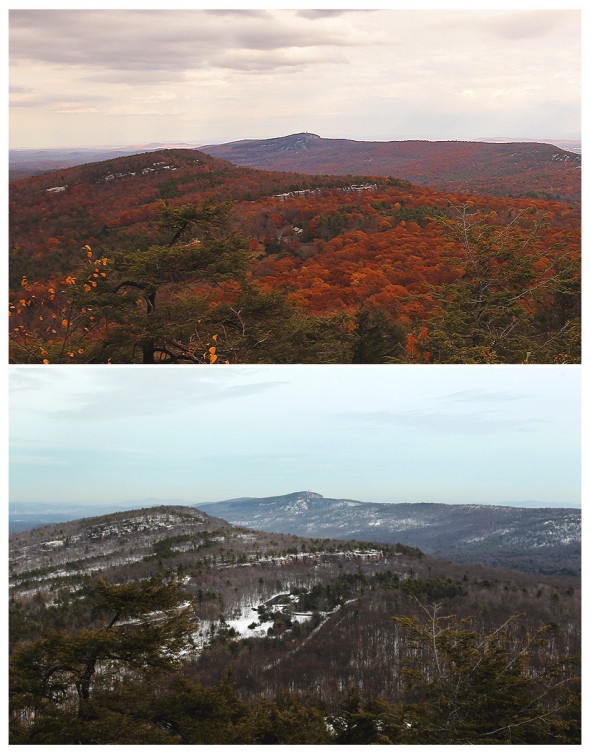 Minnewaska lake loop: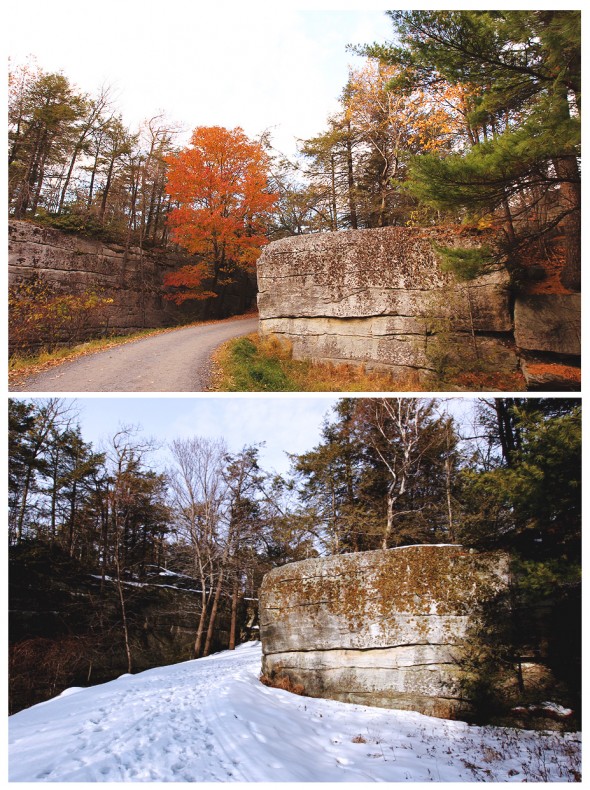 Awosting Falls, September and December: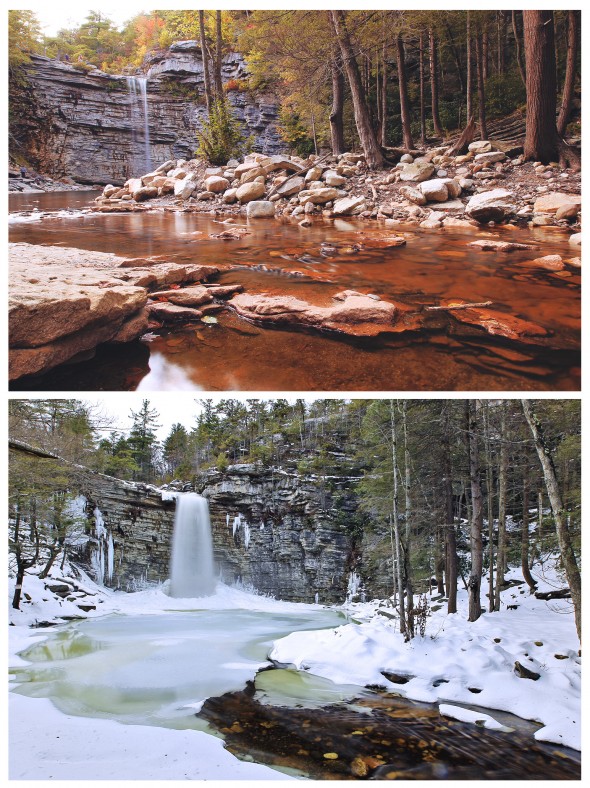 Mohonk barn on Butterville Road in October and December: